Injectable Wrinkle Reducers
Injectable Wrinkle Reducer Treatment 101
Injectable wrinkle treatment can help temporarily smooth the appearance of moderate to severe lines in certain areas of the face such as forehead lines, frown lines, and crow's feet.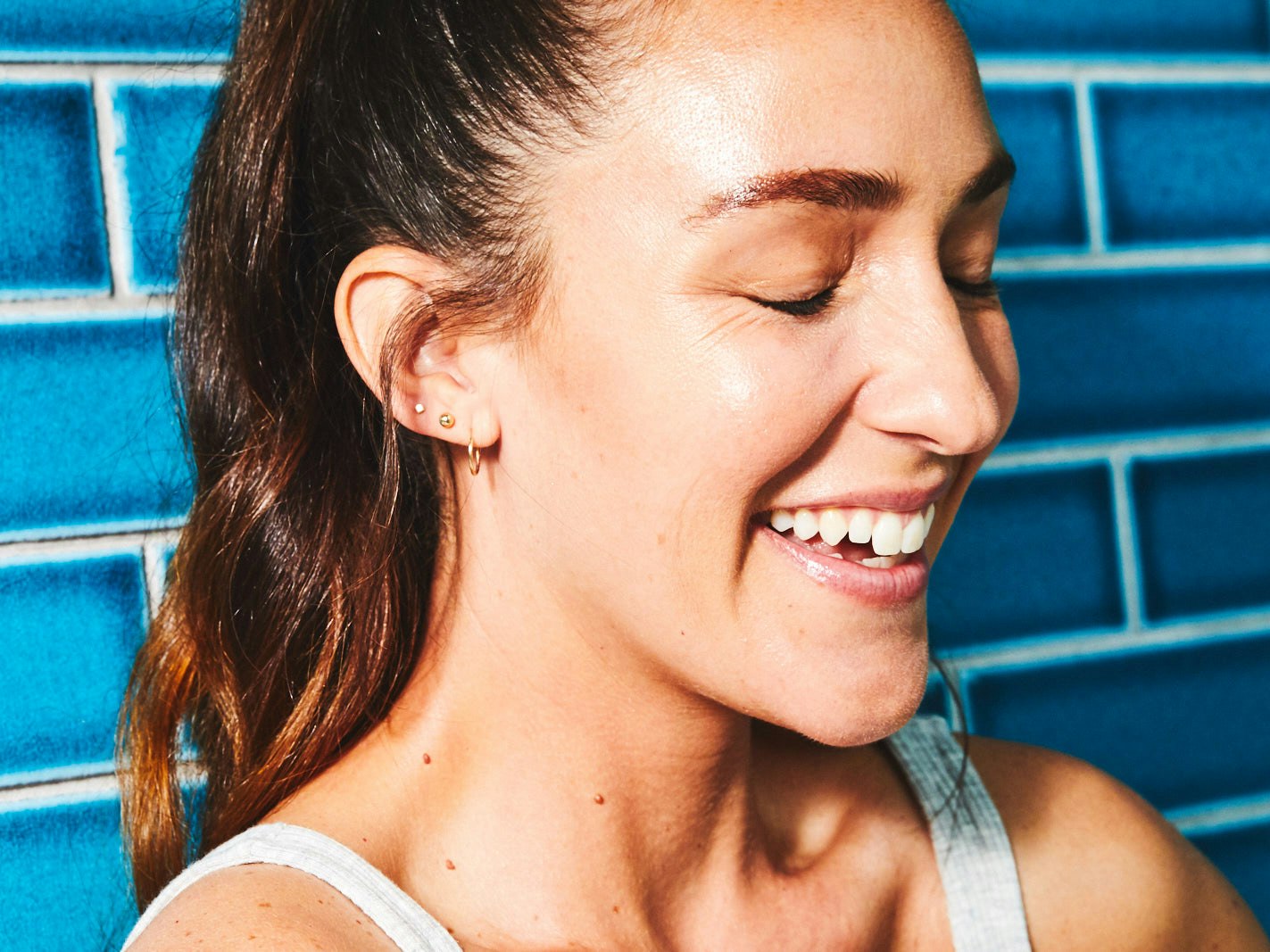 Photo by JOSLYN BLAIR | Model is not a Patient
Quick Facts
Areas Treated [1]
Forehead lines, crow's feet, glabellar lines (aka the "elevens")
Time to See Results
2 to 7 days, up to 4 weeks for full results
[1]
Like any medical treatment, it has potential risks and side effects. Be sure to talk to a
licensed provider
to see if it's right for you.
Overview
Injectable wrinkle reducers are an injectable wrinkle treatment that work to temporarily smooth the appearance of moderate to severe lines in certain areas of the face such as forehead lines, crow's feet, and glabellar lines. There are multiple brands of injectable wrinkle reducer treatments on the market, but they all share a common hero ingredient, botulinum toxin. These FDA-approved, lab-purified products target one of the biggest causes of wrinkles: the repeated muscle contractions that cause the overlying skin to crease and fold. When an injectable wrinkle reducer treatment is administered, it temporarily reduces muscle activity, resulting in a visible smoothing of the lines on your forehead, around your eyes, and/or between your brows.

Injectable Diaries Why Getting Injectables With Your Friends Might Be The Perfect Galentine's Day Date
Injectable Wrinkle Reducer Treatment Risks + Side Effects
Don't Use When
you have an infection
allergic to the product
pregnant
trying to become pregnant
breastfeeding
Serious Side Effects
trouble swallowing
difficulty speaking
loss of strength
change in voice
Common Side Effects [2]
bruising
redness 
allergic reactions
eyelid drooping
eyelid swelling
cold / flu-like symptoms
[2]
These are not all the side effects of injectable wrinkle reducers. Be sure to talk with your healthcare provider about the risks associated with them, including those that are serious and may be life-threatening.
Injectable Wrinkle Reducers FAQS
What is the right age to get injectable wrinkle reducer?

Being a candidate for wrinkle reducers is dependent on both age and the severity of wrinkles. If you are 18 years or older and are noticing wrinkles on your face, you may consider consulting a physician. Your provider will be able to determine if you have moderate to severe wrinkles on your forehead, glabella, or crow's feet, and whether or not you're a candidate for treatment.

Who can administer an injectable wrinkle reducer treatment?

You should only receive your wrinkle treatments from a licensed provider. To find one in your area, talk to Spotlyte'sTM team of trained aesthetic specialists, who can answer more questions and set up a consultation with a provider near you.

How long do injectable wrinkle reducers last?

You may begin to see results in one to two days, with increasing improvement in one week, and full results in a few weeks. Retreatment should be no sooner than every three months.

How do injectable wrinkle reducers work?

Once injected into the treatment area, they work to temporarily block the contracted muscles, which causes the muscle activity to decrease and the appearance of wrinkles to diminish.

Do injectable wrinkle reducers hurt?

The syringes used to inject these treatments have small, medical-grade needles. For most patients, the injection feels like a quick pinch, and there is usually no pain after the needle is removed. 
Treatment Diaries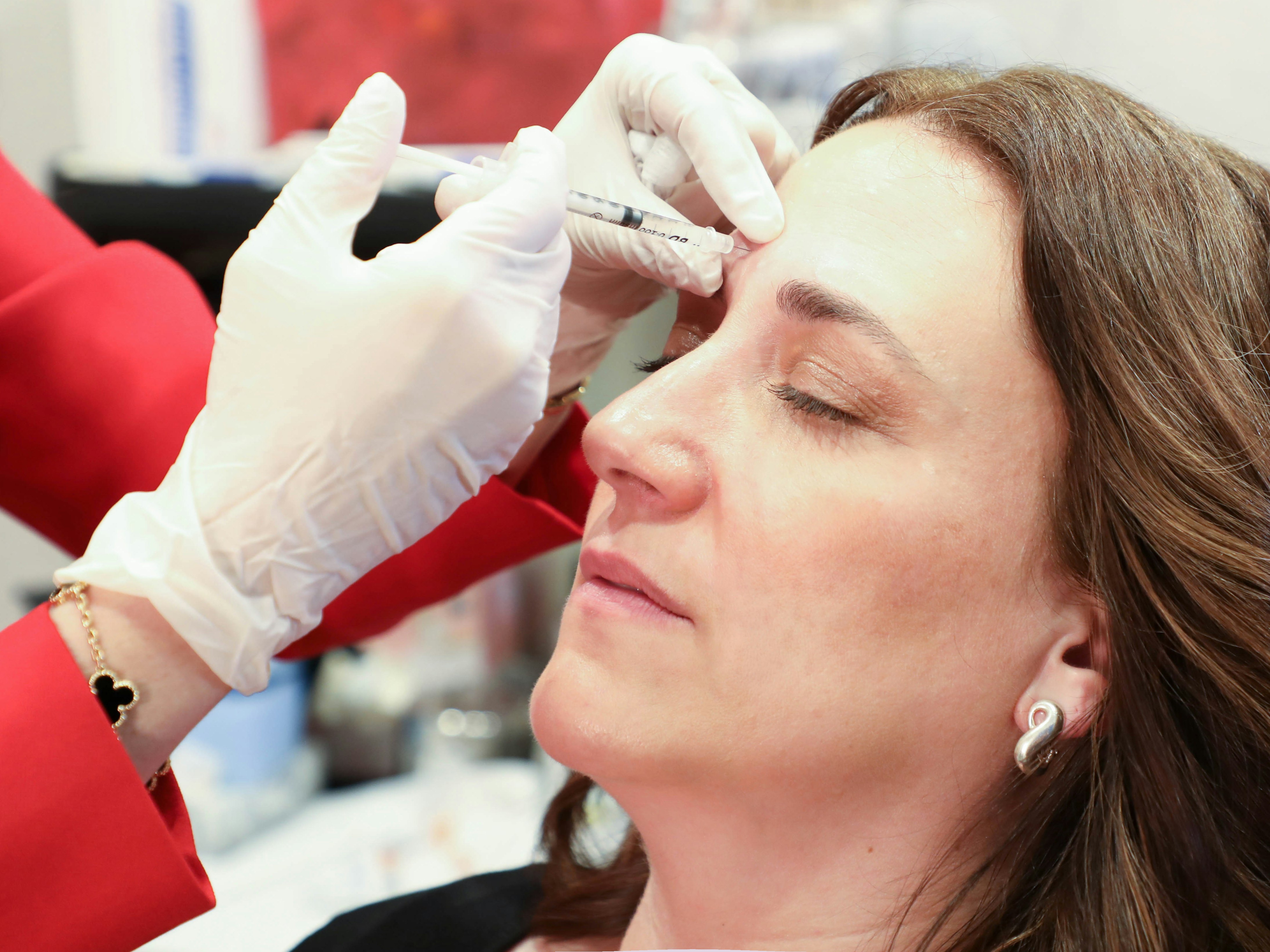 I've been telling everyone I got injectable wrinkle reducers . . . I'm making my next appointment now — and I'm interested in trying other medical aesthetic treatments, too.
Around a month later, the full results had finally set in. And, now, almost two months later, I couldn't be happier with them.
There are many causes behind forehead wrinkles, crow's feet, and glabellar lines (also known as frown lines or "the elevens"), but if you really want to know what causes wrinkles, we'll let you in on a little-known fact: it's largely due to repeated muscle contractions and movements.

Think of your forehead wrinkles in the context of a piece of cloth: if you keep folding, unfolding, and refolding the same fabric in the same spot, you'll end up with a deep crease that just won't smooth out. The wrinkles on your forehead (or around your eyes, or between your brows) are similar, and if you can temporarily limit the muscles' ability to contract, you will begin to see a visible smoothing of your lines. An injectable wrinkle reducer treatment can help do just that.
More On Injectable Wrinkle Reducers
Reduce wrinkles caused by crow's feet, frown lines, and forehead lines.