Karen Cahn doesn't just believe in women — she puts her money where her mouth is. Cahn, an entrepreneurship expert, is the founder and CEO of iFundWomenTM, a crowdfunding ecosystem designed specifically for early-stage female entrepreneurs.
"There is a complete lack of funding options for early-stage female entrepreneurs," explains Cahn. "Regardless of the founder's gender, only one percent of all companies will ever raise venture capital. So, what do the other 99 percent of startups do? They try to take out a bank loan, or they max out their credit cards. Nobody should go into debt funding the early days of their startup." In order to help, Cahn launched her New York City-based company in November 2016.
iFundWomen was created to provide easy access to coaching, creative resources, and connections that help women kick off and grow their ideas. One of the biggest goals of the company, though, is providing access to capital: iFundWomen raises millions of dollars for hundreds of female-lead startups, ranging from non-toxic skincare to a personal favorite of Cahn's, SheFlyTM. "They've developed a layerable line of outdoor pants for women that allows women to comfortably, safely, and easily relieve themselves in the outdoors," explains Cahn. For women who love outdoor activities, such as hiking, camping, and climbing, that's a total gamechanger.
The 40-something mom of two is a fan of outdoor sports herself, playing golf, yoga, and tennis when she has room in her schedule. However, these days, the Canton, Massachusetts, native says she spends "all of her time" during office hours driving funding to female entrepreneurs. But, when she isn't working (read: unwinding) or if she's getting ready for a full day ahead, she's got a solid beauty routine that she's "very into." Here are 11 products she can't live without.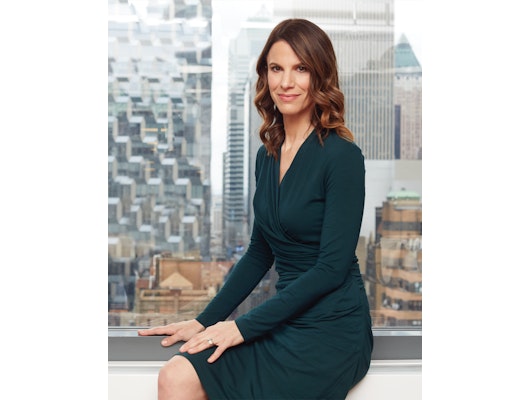 Photo by Maria Karas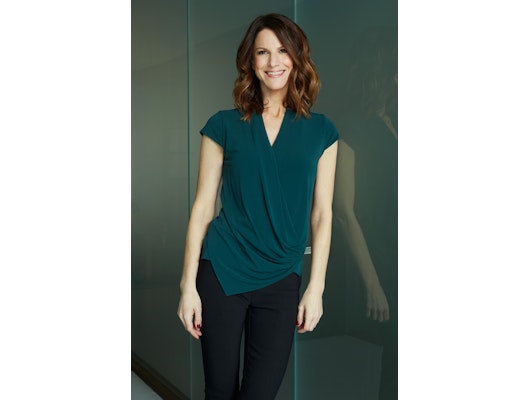 Photo by Maria Karas
Product prices may vary from the time this article was written.
Allergan® may receive commissions for purchases made through links in this article.