You'll find retinol in many prestige skincare formulas but, for quite some time, it was harder to track down more affordable options. Thankfully, more and more drugstore brands are making the miracle ingredient accessible to the masses. A host of products — even entire lines — boast retinol as part of their DNA. Read on as dermatologists share some of their favorite retinol-spiked serums, gels, and lotions to help you start reaping the benefits as soon as possible. (Be sure to consult your own derm should you have questions about which retinol solution is right for your individual needs.)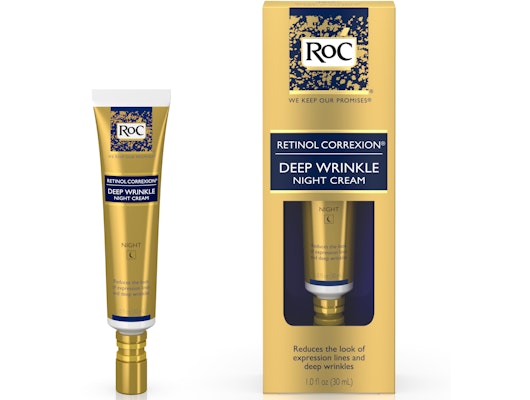 Dr. Rita Linkner of Spring Street DermatologyTM in New York says it's important to remember that consistency is key when it comes to retinol. Unfortunately, consistency can be difficult when retinol increases flakiness, redness, and peeling as your skin gets used to it — an ordinary side effect of retinol.
"Ideally, retinol should be moisturizing enough to be used seven days a week, 365 days a year," she says, citing RoC® Retinol Correxion® Deep Wrinkle Night Face Cream ($15) as an option. "The more hydrating the formula, the more likely patients are to be compliant with its use."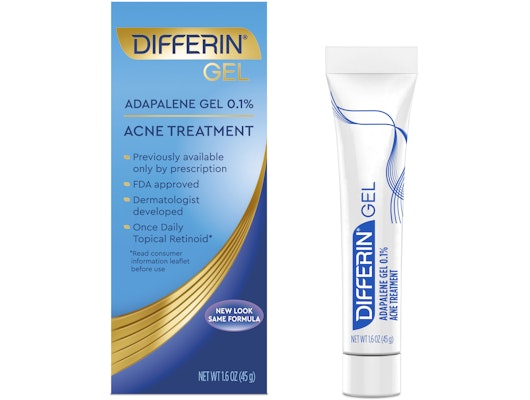 Previously only available with a prescription, Differin® Gel ($13) is one of the most lauded formulas for acne treatment. Dr. Jenny Sobera, FAAD, Co-Founder and Chief Medical Officer of FaceMD+TM, has been recommending the product to patients for years. "With regular use, you can typically expect to see improvement when it comes to clearing acne, as well as improved texture."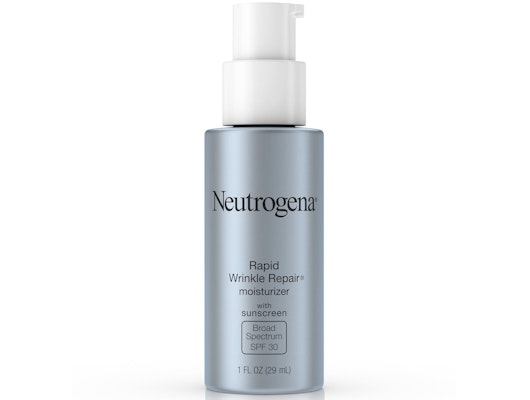 For a less intense retinol formula, Dr. Sobera recommends the Neutrogena® Rapid Wrinkle Repair® Face and Neck Moisturizer with SPF 30 ($18). "Not only does it offer a low dose of retinol, but it also contains hydrating and calming hyaluronic acid and protective SPF 30," she says. For these reasons, the product is worth a shot if you have sensitive skin. According to the brand, you can expect to see results — including a reduction in the appearance of fine crow's feet and cheek wrinkles — in as little as one week. That said, retinoids can take months of consistent use before showing any visible improvement.
Dr. Hal Weitzbuch, MS, FAAD, Director at the Calabasas Dermatology CenterTM, loves the MD CompleteTM Retinol Vitamin C Concentrate ($29) for its antioxidant benefits. "In addition to containing retinol, the formula is packed with vitamins C and E, pomegranate, cumin, and coconut oil," he says. Unlike many products containing vitamin C, this one should be applied at night before moisturizer, he notes, as retinol can degrade when exposed to sunlight.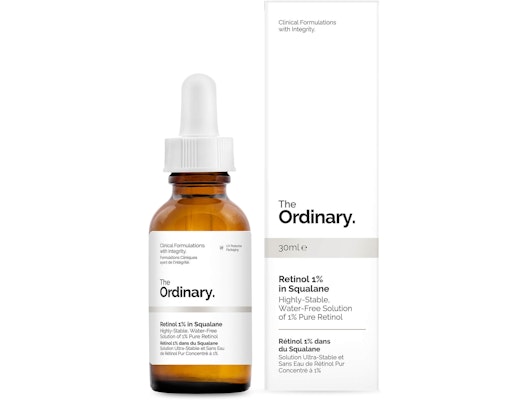 The Ordinary® has set skincare lovers abuzz, and it turns out that derms are also loving the brand. "[The brand has] great products that are sold at unbeatable prices," Dr. Weitzbuch says. He particularly loves The Ordinary Retinol Serum 1% in Squalane ($7). "Vegan and cruelty free, this retinol serum is a great complement to any skincare regimen," he says. "Like most serums, it should be applied after cleansing before moisturizing." In addition to retinol, the product is also laced with squalane, a skin-softening superhero. (Read more about squalane here.)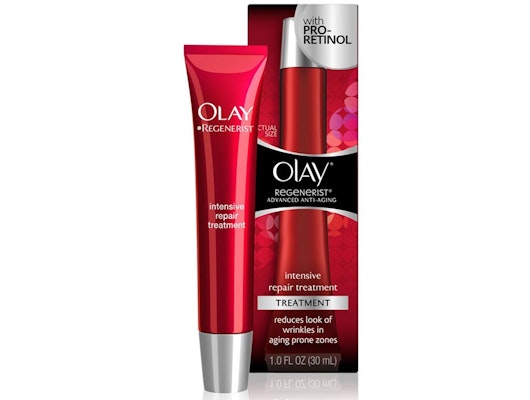 Dr. Howard Sobel, a dermatologist and Founder of Sobel Skin, recommends the Olay® Regenerist® Intensive Repair Treatment ($19) for sensitive skin types. "The retinyl propionate found in this product is a more tolerable form of vitamin A. It also has niacinamide and dimethicone, which [may] decrease the risk of [redness and dryness]," he explains.  Additionally, it contains vitamin B3 to help retain skin's moisture content.
For best results, Dr. Sobel recommends applying the treatment daily to cleansed skin, with a focus on areas particularly prone to aging (such as the area around the eyes and on the forehead). "Follow with your usual facial moisturizer," he adds.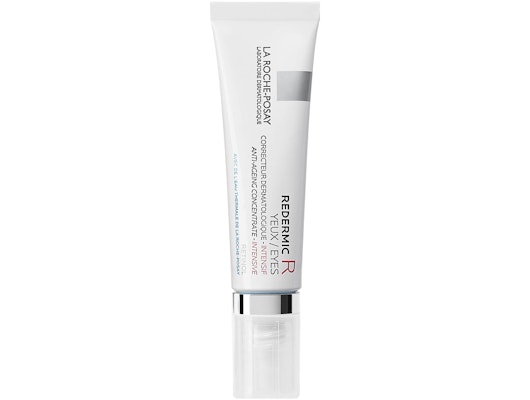 The La Roche-Posay® Redermic RTM Anti-Aging Retinol Serum ($57) offers major moisture with a lightweight gel formula, says Dr. Adarsh Vijay Mudgil, a celebrity dermatologist and Medical Director of Mudgil DermatologyTM. "It feels refreshing and elegant to the touch, and contains lipo hydroxy acid — a derivative of salicylic acid — to help exfoliate skin and increase cell turnover. It also won't dry out your skin [as much as salicylic acid] with regular use," he explains.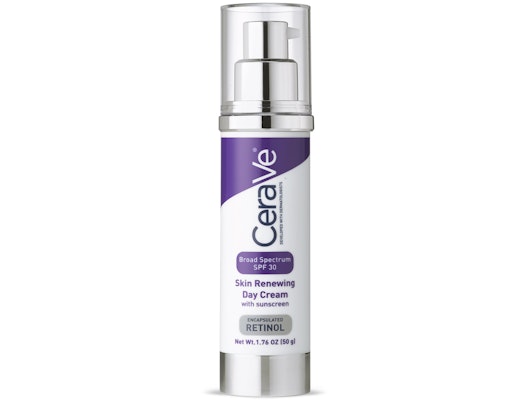 The CeraVe® Skin Renewing Retinol Day Cream with SPF 30 ($15) is another good option for sensitive and/or dry skin types. Not only is the formula fragrance-free and hypoallergenic, but it also contains barrier-supporting ceramides to strengthen and repair fragile skin, notes Dr. Shari Marchbein, FAAD, a board-certified dermatologist and Assistant Professor of Dermatology at the NYU School of MedicineTM. Additionally, the product itself is non-irritating.
"[It's] an encapsulated retinol for a slow release," Marchbein says. She also notes that it contains SPF for protection against UVA/UVB rays. Apply the formula liberally 15 minutes before sun exposure and reapply at least every two hours. (Note: retinol can make skin more sensitive to sun, so it's absolutely crucial to use SPF when you're using the ingredient.)
Product prices may vary from the time this article was written.
Allergan® may receive commissions for purchases made through links in this article.