Let's get one thing straight: I am not a foundation person. As a skincare fanatic, I pride myself on having an extensive routine to keep my complexion looking clear and even. However, even though I treat my skin with the overbearing concern of a first-time parent caring for their newborn, there are still some days that I want my face to look a little extra flawless.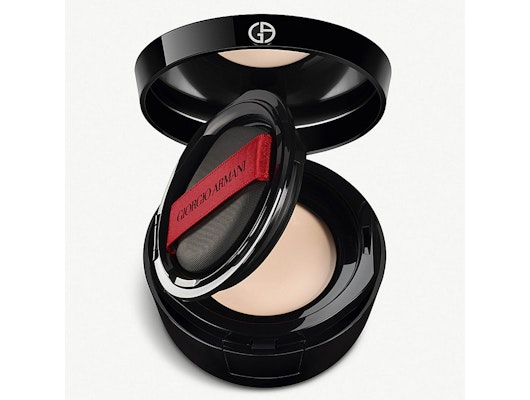 Luckily, in a world jam-packed with hundreds — no, thousands — of foundation options, I've finally found my holy grail: the Giorgio Armani® High Coverage Power Fabric® Foundation Balm ($64). Unlike traditional liquid formulas, this product uses an innovative balm-to-powder texture that offers a matte, full-coverage payoff. I'm a big believer in the idea that any foundation that doesn't feel like foundation is a good one. Thus, this product's lightweight consistency is definitely one of its most appealing qualities.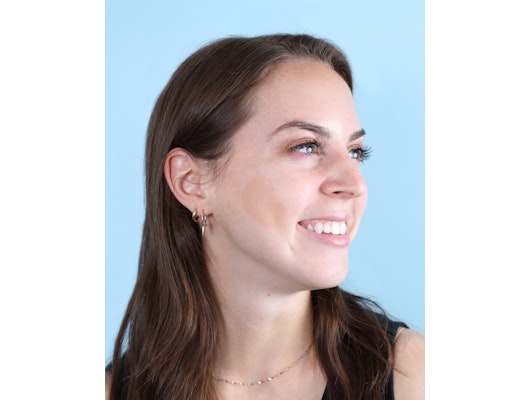 Joslyn Blair Photo
Even though the foundation — which is available in 12 shades — transforms into a powder, wearers don't need to worry about a cakey appearance. The balm's combination of waxes and oils creates a glowing-from-within look, while the powdered finish keeps skin from looking shiny throughout the day. Upon contact with the skin, the mineral perlite and the volatile oils within the formula evaporate to reveal an ultra-matte finish. It's the perfect blend of a second-skin feel and high coverage, making it a wonderful option for everyday wear. In fact, the first time I tried it out while at work, my colleagues demanded that I tell them my secret to such flawless skin without makeup. That further solidified my love for this natural-looking formula.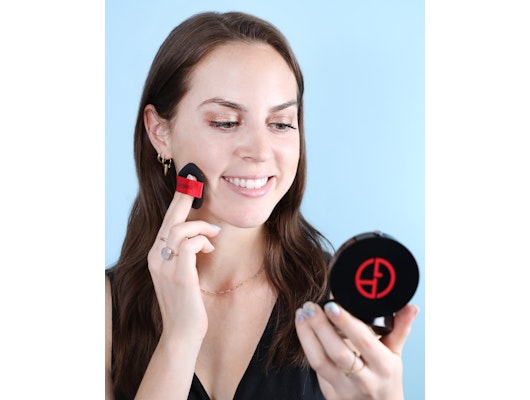 Joslyn Blair Photo
Another huge game changer for me is that the brand claims this compact balm lasts up to 12 hours. That means you won't have to compulsively check to see if your makeup looks greasy, cakey, or suddenly disappears during the day. I'm one of those people: always nervous my foundation appears splotchy after a few hours of wear. After all, there's not many beauty faux pas worse than discovering your foundation has been slipping and sliding around your face all day come 5 p.m. I love that when using this formula, I can go about my day and feel confident that my makeup looks just as good as when I applied it in the morning.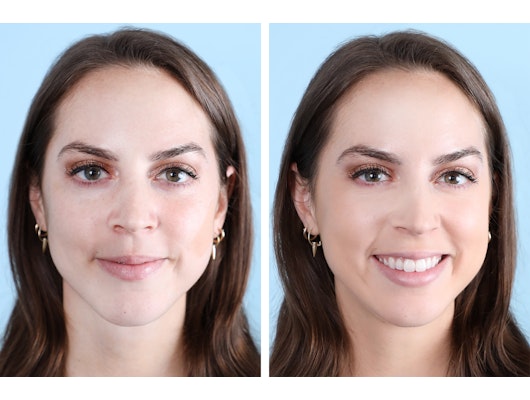 Joslyn Blair Photo
Ultimately, whether I want a flawless finish for a night out or simply want radiant skin during a quick trip to the grocery store, this undetectable foundation does the trick for me. In fact, after only a few days of use, it's already landed a permanent spot in my makeup bag.
A complimentary product was provided to the author for the purpose of writing this article.
Product price may vary from the time this article was written.
Allergan® may receive commission for purchases made through links in this article.