It's obvious: as the temperatures climb higher and higher, we're shedding layers. But it's not just the garments we're wearing that are getting lighter in weight. We beauty editors are opting for sheerer moisturizers, gel-based cleansers, and oil-free sunscreens. We're sloughing off the dead, dull skin of yesterday with powerful chemical exfoliants. And, yeah, we're wearing less oppressive clothing — and slathering our bodies in dazzling liquid illuminators to (literally) highlight that fact. Keep reading to see some of the best new launches in these categories and more that our editors are swearing by this month.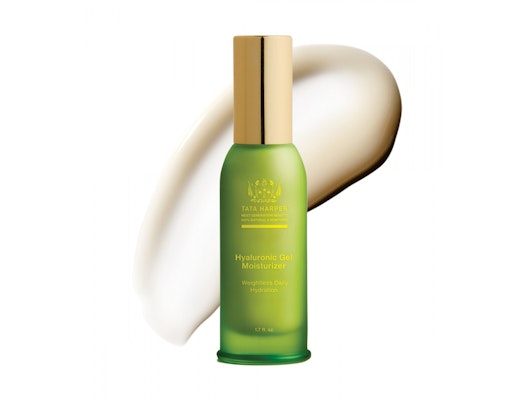 Who: Lauren Levinson, Editorial Director
What: Tata HarperTM Hyaluronic Gel Moisturizer ($116)
Why: I've been a longtime fan of Tata Harper's non-toxic, made-in-Vermont skincare line, and (finally!) the brand is incorporating one of my favorite ingredients: hyaluronic acid. The latest moisturizer features hyaluronic acid as the star ingredient; and, as you may know, HA attracts water and locks it into skin as a power hydrator. After using this formula for the past month, my reviews are glowing (and so is my skin!). The lightweight, gel texture provides nourishment without making me breakout — which normally happens as the weather gets steamier. It also has unique ingredients, such as chia seeds and banana flower that act as antioxidants on the skin.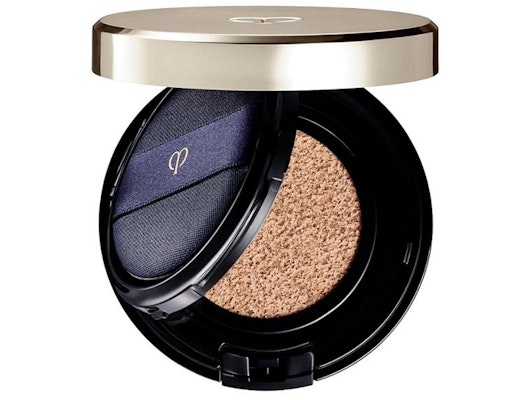 Who: Lauren
What: Clé de Peau Beauté® Radiant Cushion FoundationTM ($90)
Why: I've tried many cushion foundations, and none of them have convinced me to set aside my Charlotte Tilbury® liquid foundation to make room on my vanity. They always felt too cakey or chalky. Then, I tried the Clé de Peau version, and it was, as Goldielocks once said, just right. First, the shade was on point for my neutral, medium-toned complexion (I am neither warm or cool when it comes to my undertones). As a longtime user of the brand's beloved concealer (in Almond), I had a hunch that one of the foundation shades would work for me. What I dig about the formula is that it's actually buildable. A dab here or there, covers up imperfections (like redness or a little breakout), but I can still keep my overall look dewy. And, on days when my skin needs more TLC, I really layer it on. Plus, it's perfectly portable for summer weekends away.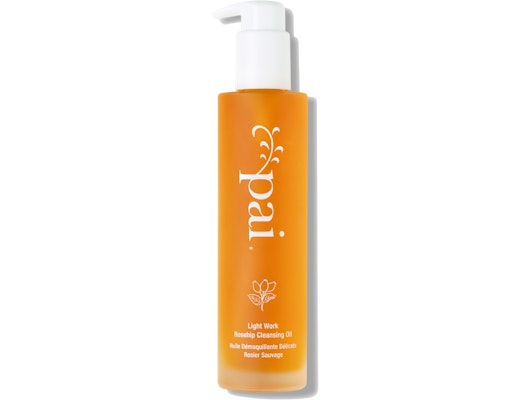 Who: Lauren
What: Pai Skincare® Light Work Rosehip Cleansing Oil ($56)
Why: Even if you've never liked or tried cleansing oil, this one from Pai might change your mind. I've been a long-time user of cleansing oils to simultaneously remove makeup and soothe my skin (I'm pretty into dewiness!). I was looking for a certified organic version, and this formula did the trick. The scent is more botanical than overly floral, and rosehip oil is known to have a bevy of benefits. It is high in omegas, antioxidants, and has healing properties. I found the formula effectively rinsed my face during step one of my double cleanse, leaving me fresh faced.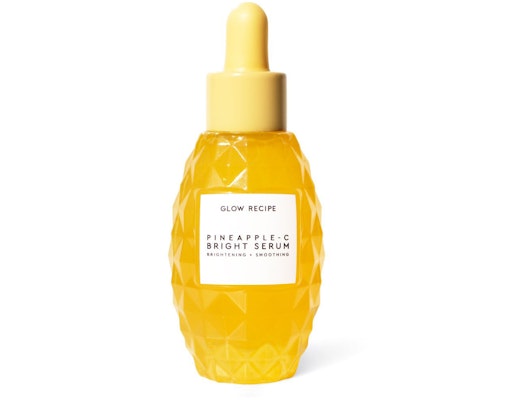 Who: Joslyn Winkfield, Senior Visuals Editor
What: Glow Recipe® Pineapple-C Bright SerumTM ($49)
Why: I'm finally hopping on the glass skin trend and was sold on this serum for the adorable bottle alone. But bonus — it's also super light and moisturizing thanks to the hyaluronic acid and vitamins E and C. I also really love the smoothing and brightening effect of the pineapple juice, which beautifully preps my skin for makeup.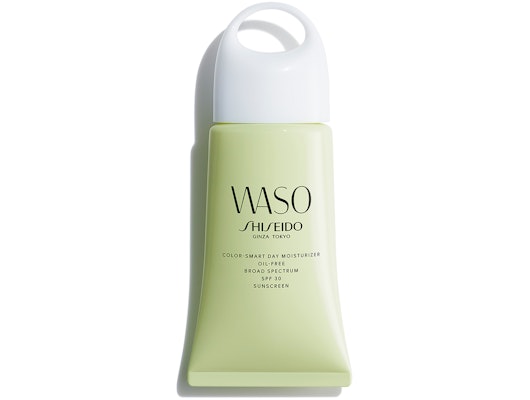 Who: Joslyn
What: SHISEIDO WASOTM Color-Smart Day Moisturizer Oil-Free SPF 30 Sunscreen ($40)
Why: I'm so relieved to find the perfect SPF just in time for the warmer months. Sunscreen is sometimes the bain of my existence, as it tends to leave a whitish-blue cast on darker skin tones like mine. Luckily for me, this formula is tinted, adapts to my brown skin, and leaves a matte finish that isn't detectable under my makeup. Summer: I'm ready for you!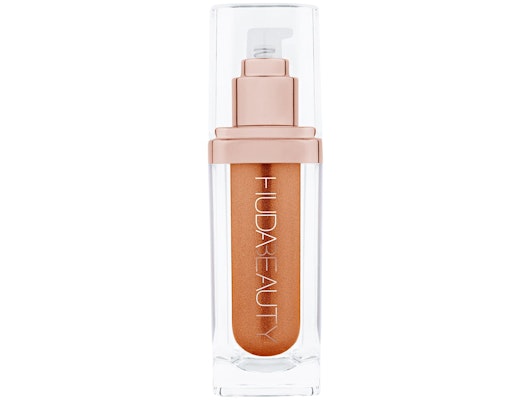 Who: Emily Orofino, Senior Beauty Editor
What: Huda Beauty N.Y.M.P.H.TM All Over Body Highlighter ($49)
Why: Never did I think that a product called "Not. Your. Mama's. Panty. Hose." — or body makeup in general — would lure me in, but Huda Kattan knows just how to get me, hook, line, and sinker. This impossibly shimmery, water- and transfer-resistant face and body highlighter comes in three colors to deliver a lustrous (bordering on metallic finish) to skin. Because I can't (and won't!) tan, I plan on using the white-gold LunaTM shade to make my legs and arms glow all summer long.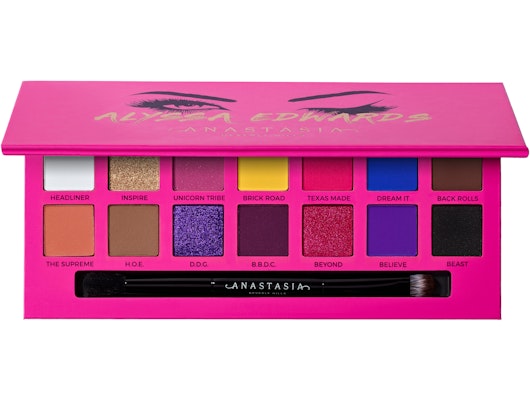 Who: Emily
What: Anastasia Beverly Hills® Alyssa Edwards Palette ($45)
Why: Summer is typically when I pare down my eye makeup in favor of looking a little more fresh-faced, but my love of RuPaul's Drag Race® and fan favorite Alyssa Edwards has me sold on being bold. This palette is stuffed with ridiculously pigmented matte, shimmer, and glitter shadows in colors ranging from neon pink and taxicab yellow to carbon black and stark white (the perfect blending and base hues). Each are entitled with edgy and hilarious names like "H.O.E." and "Back Rolls" that make me smile every time I blend.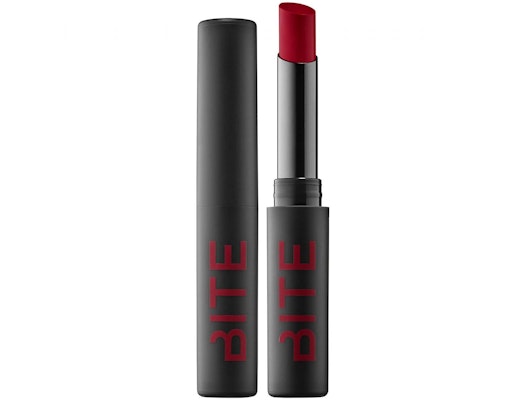 Who: Emily
What: Bite Beauty® OutburstTM Longwear Lip Stain ($24)
Why: Since the brand launched its Amuse BoucheTM lipstick line a few years ago, I have been singing the praises of Bite Beauty's formulas to anyone within earshot. With the debut of this lip stain, however, I have a new tune in my repertoire, and a new favorite lippie. Never before have I experienced a lipstick that wears down so beautifully, nor felt so hydrated by a stain. I can apply this in the morning and trust that my lips will still have a kiss of color by the time I commute home (no uneven patchiness or fading with this one!). I love vibrant hues, so I'm particularly fond of the shades Orange FizzTM and Strawberry FrozéTM. Here's hoping Bite launches more colors soon!
Who: Julie Ricevuto, Senior Beauty Writer
What: Skinbetter® AlphaRet® Exfoliating Peel Pads ($95)
Why: While others may shudder at the idea of applying acid to their faces, I jump at the opportunity to do so. In the past, in-office peels have given me an unparalleled glow, which is why I'm always on the hunt for at-home products that can replicate those results. Luckily for me, I've found one. These peel pads use glycolic, lactic, and salicylic acids to exfoliate skin for a smoother and brighter appearance. Not only does it remove dead skin and prevent clogged pores, it also reduces the appearance of fine lines and wrinkles. As a bonus, each peel pad is individually wrapped, making it the perfect product to pop in your bag while traveling.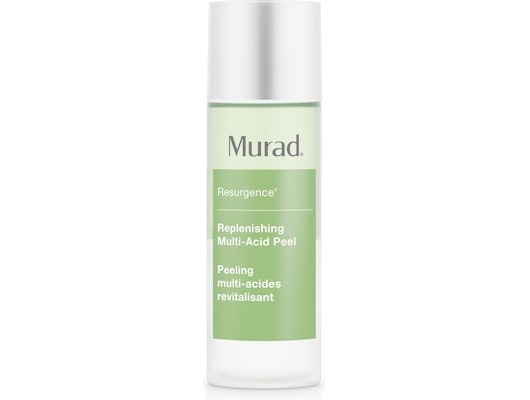 Who: Julie
What: Murad® Replenishing Multi-Acid Peel ($65)
Why: As someone who obviously loves peels, it brings me such joy to have found another at-home peel that I'm obsessing over this month. This new formula is a daily bi-phase peel that uses a blend of acids — namely glycolic, lactic, malic, salicylic, and tranexamic — to improve cell turnover in the skin. According to the brand, it accelerates this cell renewal by 33 percent in just seven days. Translation: smoother skin, stat. One thing to note, acids can increase the skin's sensitivity to the sun, so be sure to apply an SPF while using this product (and all year, of course!).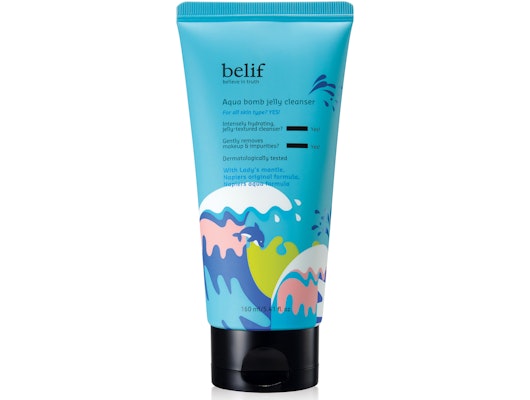 Who: Thia Laurain, Social Media Editor
What: Belif® Aqua BombTM Jelly Cleanser ($28)
Why: Once the warmer months roll around, I like to swap my daily cream cleanser for a lighter gel formula. However, finding one that removes makeup and leaves my skin feeling fresh and clean without feeling stripped and dry can be a challenge. This new Aqua Bomb Jelly Cleanser from beloved K-Beauty brand Belif is the unicorn I've been searching for. It has a sudsy, sulfate-free foam and nourishing ingredients — the same that are found in the brand's cult-favorite moisturizer and sleeping mask! — that are hydrating and gentle. This cleanser is so good, in fact, that it might just become my go-to for all seasons.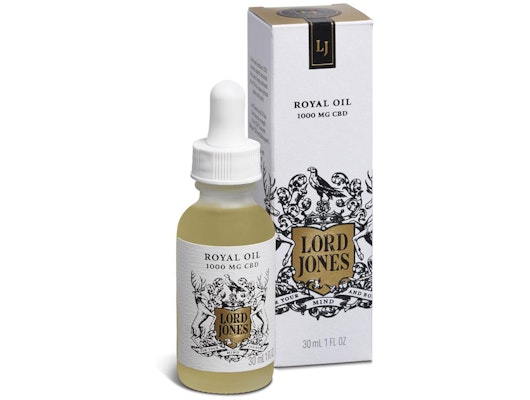 Who: Thia
What: Lord Jones® Royal OilTM ($100)
Why: I'm always looking to streamline my beauty stash, so when I learned that the new Royal Oil from Lord Jones has only two ingredients and seemingly endless uses, I knew it was meant to be. This elixir is made only of broad spectrum CBD oil suspended in grapeseed oil, so it's completely vegan and gluten free. It can be taken orally as a tincture, mixed into your favorite product as a skincare "booster," or applied directly to the skin to soothe tired muscles and calm eczema. I've already added it into my self-care routine in all three regards, and can attest to its skin- and mood-calming powers. Now the only question is: how will I use it next?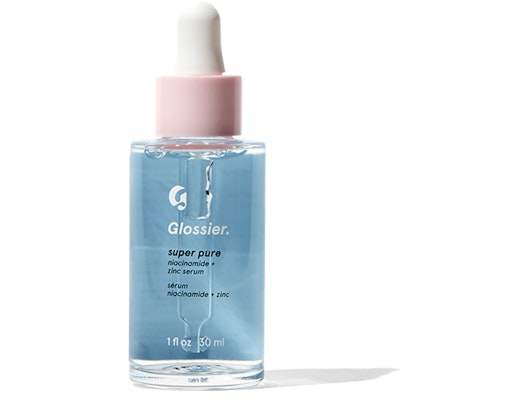 Who: Madisen Theobald, Social Media Editor
What: Glossier® Super PureTM 5 percent Niacinamide and Zinc PCA ($28)
Why: After using Glossier's (reformulated!) Super Pure 5 percent niacinamide and zinc Serum for just a week, I am now convinced niacinamide belongs in my skincare routine. This ingredient, also known as vitamin B3, can clarify and improve the overall look of skin texture, especially on acne-prone skin. The little dose of zinc in this chic, baby blue bottle aims to clean out your pores, balance your complexion, and target impurities. Think of this serum as a "reset" for when your skin is acting up. I love throwing it in my nighttime routine for its slippery, calming feeling.
Who: Madisen
What: CôteTM No.3 Nail Polish in Beachy Beige ($18)
Why: I visited Côte Shop NYC via Regi for the first time recently and fell in love with not only its wide variety of nude polishes, but the brand mission and polish formulations. The brand strives for cleaner safer beauty, and I feel that is something that we all can (and should) get behind. Côte's No. 3 Beachy Beige was truly love at first coat. And with one additional coat later, this sheer (yet very buildable) polish became my favorite pinky-nude to date. As someone who is addicted to gel manicures, I can say this cruelty-free, vegan polish has lasted me almost as long as one. So, now the real question is: will I go back to using regular nail polish and say "so long" to gel? To be determined... but Côte's No. 3 just may have me convinced to do so.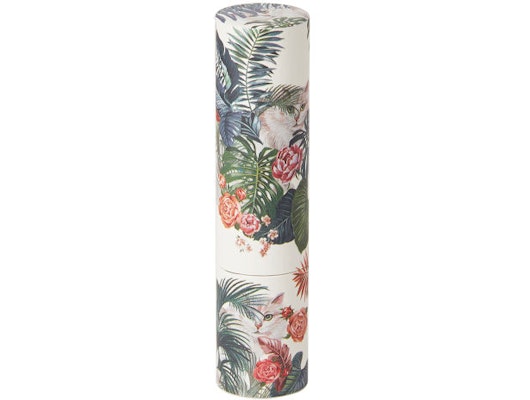 Who: Sophie Wirt, Beauty Editor
What: Paul & Joe® Jungle CatTM Lipstick Case Limited 004 ($9)
Why: Paul & Joe BeautéTM — a spinoff of its namesake French fashion house — specializes in cheeky lipstick designs, many of which involve cats. (The founder has two of her own.) This Jungle Cat case ($9) makes me smile every time I pull it out of my purse, and feels particularly apt for an upcoming tropical vacation I have planned. Note: The case is sold separately from the actual lipstick, which you have to buy as individual refills. This way, you can stock up on a few shades and swap them into the case whenever it suits your fancy (and keep using this adorable case well beyond this summer). Currently, I'm loving the treatment lipstick in Pearl ($20), which leaves my lips soft and slightly shimmery. Oh – and the bullet itself is chiseled into a cat face. Too cute!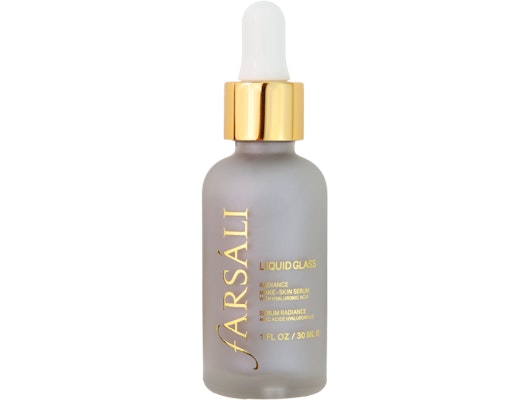 Who: Sophie
What: Farsali® Liquid GlassTM Serum ($54)
Why: The Korean "glass skin" trend is rarely achieved with a standalone magical product. That said, this pearly, hydrating elixir manages to do a lot of heavy lifting: Hyaluronic acid quenches my skin, while the luminous pigments reflect light for a lit-from-within glow. Consider it skincare and radiant makeup primer in one.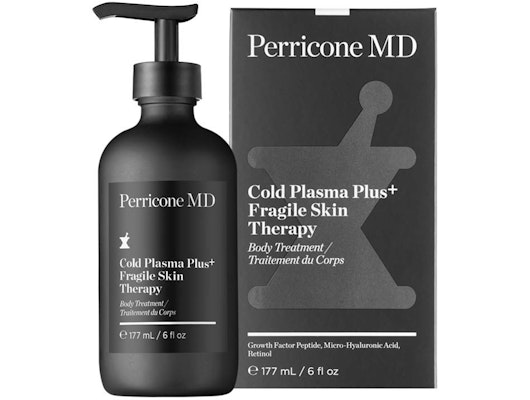 Who: Cat Matta, Copy Editor & Fact-Checker
What: Perricone MD® Cold Plasma® Plus+ Fragile Skin Therapy ($99)
Why: When I say I'm thin-skinned, don't take it as a reference to my temperament. My skin literally tends to be on the thinner side, and becomes more so with each passing year. Thankfully, Perricone MD decided to expand its award-winning Cold Plasma Plus+ collection in order to treat areas from the neckline on down. Its patented growth factor peptides join forces with powerhouse ingredients hyaluronic acid and retinol, which quickly penetrate deep into the skin via a proprietary liquid crystal delivery system. The results: kicked up silky texture and radiance, with fewer lines and smaller pores. Perfect for skin smothered by the sun's kisses.
[Editor's note: Retinol shouldn't be used by those who are pregnant, considering getting pregnant, or nursing. Please consult with your doctor before use.]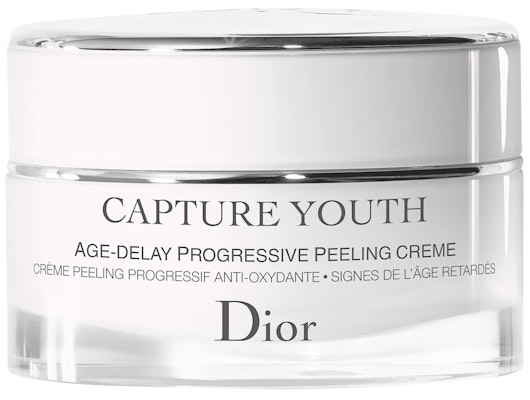 Who: Cat
What: Dior® Capture Youth® Age-Delay Progressive Peeling Cream ($95)
Why: The unofficial start of summer wasn't the only thing to launch last month. Dior introduced an innovative new product to their celebrity-makeup-artist-approved Capture Youth line. Blended in a multi-layered fashion, this antioxidant concoction slowly dilutes a cocktail of exfoliating AHAs from the moment you put it on, leaving it gentle enough to be worn daily, morning and/or night. From day one, my skin instantly felt smoother and satiatingly quenched; nearly a month later, my face is definitely more lustrous, clear, and soft than if I trusted myself to be diligent about regular at-home peels. As someone who doesn't favor an extended beauty routine, I think I found a new go-to. (Just be sure to slather some SPF on over it!)
Some complimentary products were provided to the authors for the purpose of writing this article.
Product prices may vary from the time this article was written.
Allergan® may receive commissions for purchases made through links in this article.