We're selective about the formulas we use on our hair, skin, and nails. The Spotlyte 7TM highlights recently-released and/or noteworthy products you can add to your makeup bag, one day at a time. Let's go shopping!
Hair thinning is a daunting — yet often inevitable — side effect of aging. (Yes, it even happens to celebrities.) It can be partially hormonal, partially genetic, and can also be exacerbated by lifestyle factors like stress. If you've started to notice that your mane appears less lustrous than usual, consider fortifying your strands with a nutrient-dense, protein-packed formula. Doing so can instantly restore the appearance of fullness. Below, we've rounded up seven foams, serums, and mousses that can help to get your strands back into fighting shape.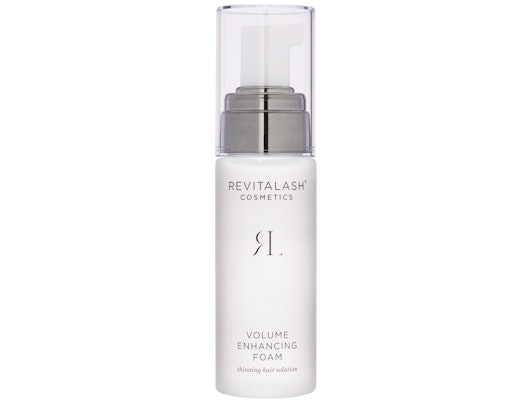 Revitalash® is known as an eyelash-centric brand, but the fact that it offers a hair-thickening tonic is hardly surprising. The Hair Volume Enhancing Foam ($175) relies on a blend of fatty and amino acids to nourish, strengthen, and add shine to the hair. Despite its ultra-nourishing ingredients, the formula is oil-free, so there's no risk of greasy residue.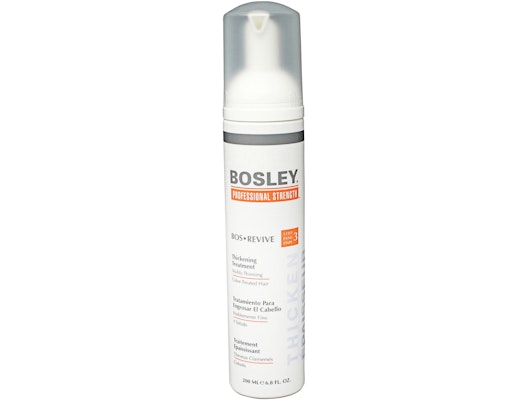 The Bosley® Bos-Revive® Thickening Treatment ($40) works by inhibiting DHT, the hormone most commonly responsible for hair loss. In addition to spurring hair growth, the formula also functions as a color-protectant and styling product. Hair appears more voluminous as soon as you run this stuff through your mane. You'll have to wait a few months before seeing a noticeable effect on fallout or thickness. 
[As always, talk to your doctor before starting any new treatment.]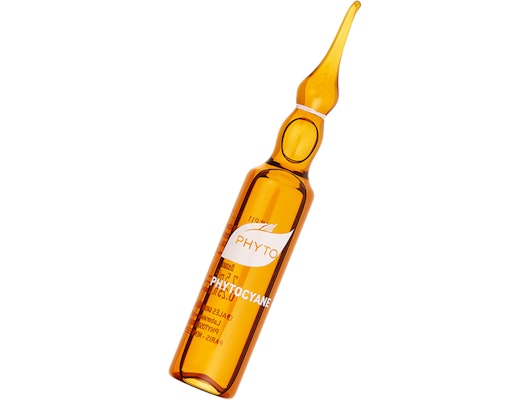 PHYTOCYANE® Botanical Revitalizing Serum ($65) aims to strengthen existing hair and promote new growth with grapeseed, ginkgo biloba, and soybean. The concentrated formula is individually packaged, so there's no guessing whether you've applied enough.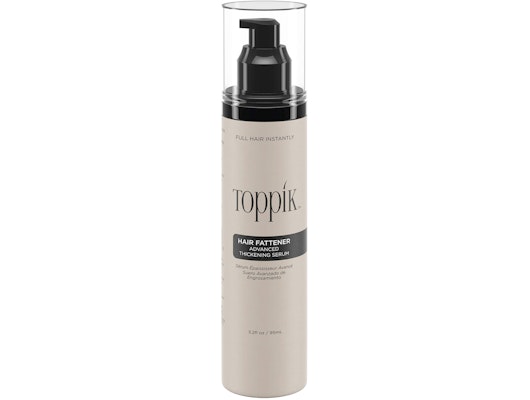 As we age, we lose keratin, the protein responsible for hair strength. The Toppik® Hair FattenerTM Advanced Thickening Serum ($18) adds some of that protein back. Simply pump and rake the foam through wet or dry strands. Immediately, hair appears thicker without stiffness; over time, it feels significantly stronger.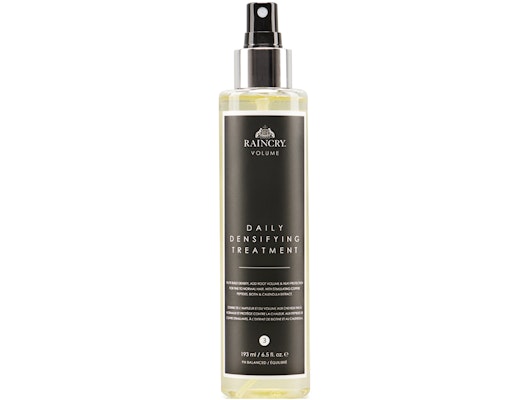 Like a multivitamin for undernourished hair, the RaincryTM Daily Densifying Treatment ($38) contains biotin, B vitamins, and keratin. Together, they work to promote growth, diminish fallout, and strengthen strands. Simply spritz in damp hair and style as usual. If your styling routine involves heat, it's also worth noting that this formula contains a thermal protectant to protect your hair against damage.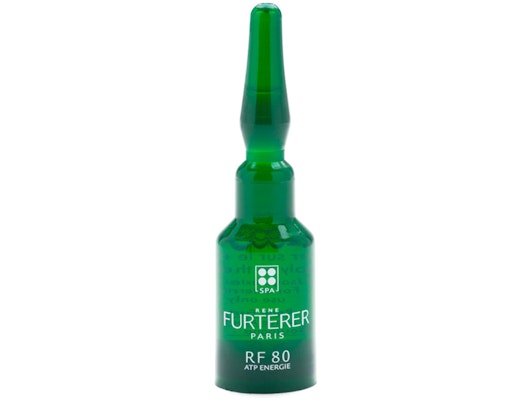 The Rene Furterer® Paris 80 ATP EnergieTM Concentrated Serum ($72) is small but mighty. Simply snap open one of the single use capsules to access a host of herbal hair-supporters, including licorice root and lemon, which strengthen the bulb and energize the scalp, respectively. Not to mention, this treatment only needs to be administered once or twice per week in order to be effective.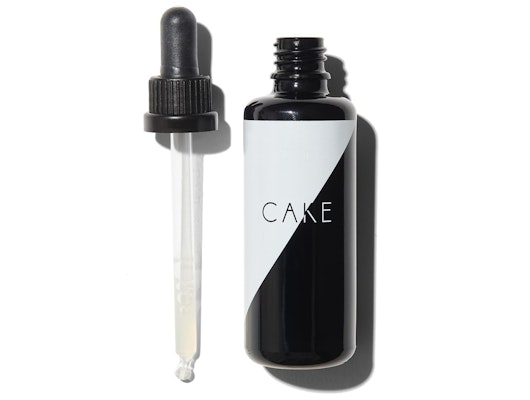 Natural beauty fans will love the ReverieTM CakeTM Restorative Scalp Tonic ($72). In addition to its squeaky-clean ingredient list, it contains ingredients that support the scalp's PH and moisture levels. By doing so, hair has a supportive, nourishing environment for growth. (Read more about how scalp health can affect hair health.)
Some complimentary products were provided to the author for the purpose of writing this article.
Product prices may vary from the time this article was written.
Allergan® may receive commissions for purchases made through links in this article.