Finding the perfect moisturizer can be an ordeal. So, once you've found The One, it's understandable that you'd want to stick to it for years on end. But there's a slight problem: Our skin changes as we age, and our beloved products don't necessarily adapt to meet its needs.
If the effects of a once-perfect product seem to be dwindling lately, consider recharging it with a skincare booster. Like supplements for your body, boosters deliver a concentrated hit of nutrients to target specific skincare needs. Before applying one of your go-to formulas, simply mix it in your palm with a few drops of your chosen booster to enhance its benefits.
Whether you could use a little extra help in the area of nourishment (there are antioxidants for that), hydration (hyaluronic acid will quench your thirst), or firmness (retinol is the queen of pick-me-up), read on for seven booster ingredients and corresponding products that have your back (or shall we say face?).
[Editor's note: Retinol shouldn't be used by those who are pregnant, considering getting pregnant, or nursing. Please consult with your doctor before use.]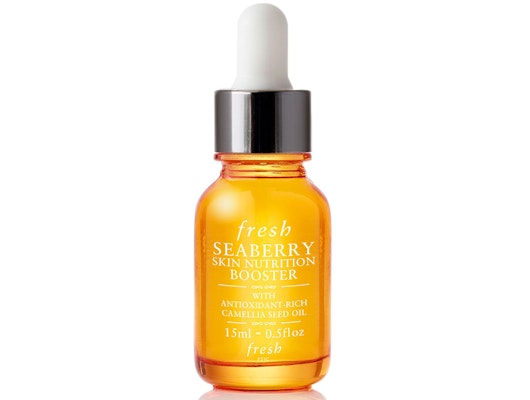 The boost: Defense
The ingredient: Antioxidants
Why we love it: "Topical antioxidants are particularly helpful in protecting skin cells from free radical damage from UV radiation and pollution," says Dr. Hadley King, MD, a board-certified dermatologist in New York. This booster from Fresh® also contains seaberry oil, which is rich in omega fatty acids that can help skin retain moisture and stay nourished, she notes.
Try:Fresh Seaberry Skin Nutrition Booster($47)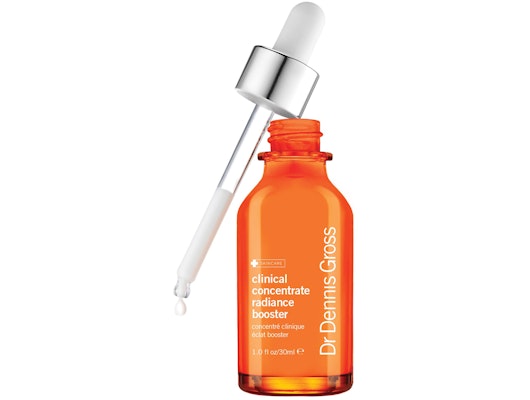 The boost: Radiance
The ingredients: Pyruvic and Tartaric Acids
Why we love it: Acids have been gaining popularity thanks to all of the amazing things they can do for your skin. Pyruvic (an alpha-keto-acid) and tartaric (an alpha-hydroxy-acid) acids in particular are known for their exfoliating properties. "Pyruvic acid can help treat acne, superficial scarring, photo damage, oily skin, warts, and discolorations, while tartaric acid helps to slough off the outermost layer of dead skin cells to reveal a brighter, more radiant complexion," explains Dr. King.
Try: Dr. Dennis Gross® Skincare Clinical Concentrate Radiance Booster ($68)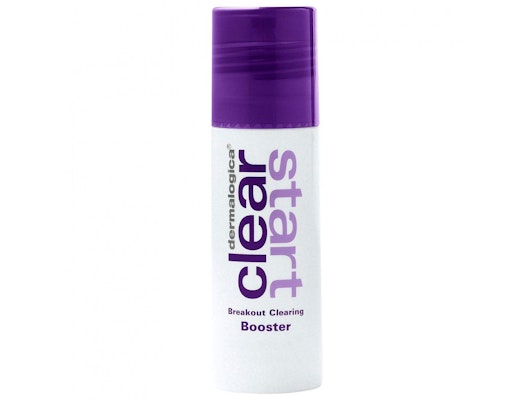 The boost: Clarity
The ingredient: Salicylic Acid     
Why we love it: This deep-diving ingredient is an oil-soluble beta-hydroxy-acid that exfoliates the stratum corneum (or outer skin layer). It works to penetrate pores to remove sebum or, as Dr. King puts it, "helps to remove clogs that have already formed and prevent pores from becoming clogged in the future."
Try: Dermalogica® Clear StartTM Breakout Clearing Booster ($21)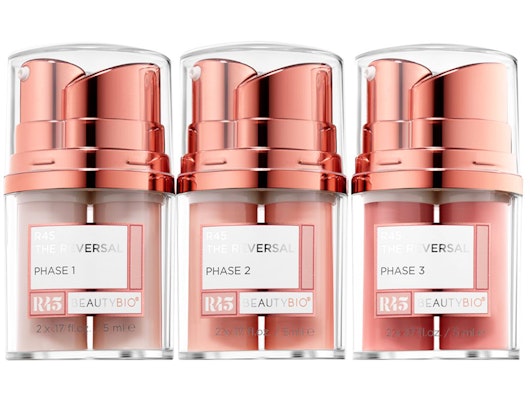 The boost: Firmness
The ingredient: Retinol
Why we love it: A derivative of vitamin A, retinol has long been regarded as a gold standard in anti-aging. "It increases the turnover of skin cells and stimulates collagen production, therefore helping to improve skin firmness and reduce the appearance of wrinkles," explains Dr. King. She also notes retinol's ability to help minimize discoloration for a more even skin tone.
Try: BeautyBioTM R45 The ReversalTM 3-Phase Retinol Booster System($150)
The boost: Energy
The ingredient: Ginseng
Why we love it: This Chinese plant serves as a stimulant for bringing tired, damaged skin back to life. "Ginseng is thought to boost circulation in the skin's smallest blood vessels and stimulate collagen synthesis," says Dr. King. "It also has antioxidant properties that protect your skin from free radicals from UV rays and other environmental aggressors that can trigger the formation of fine lines, wrinkles, discolorations, and even skin cancer."
Try: Clarins® Energy Booster($39)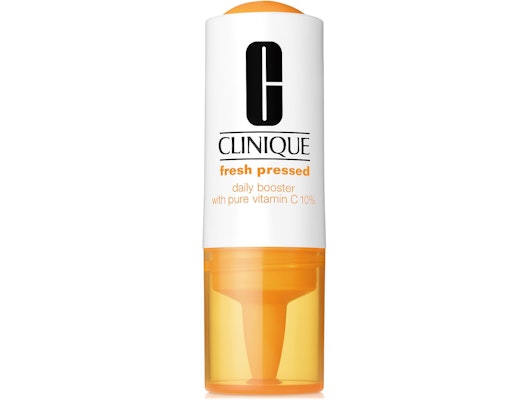 The boost: Brightness
The ingredient: Vitamin C
Why we love it: Vitamin C is another potent antioxidant that Dr. King says can increase collagen synthesis, reverse signs of sun damage, and help with fine lines and discoloration for a more radiant glow. "It can also help protect the skin from the damaging effects of free radicals from UV and pollution."
Try: Clinique® Fresh Pressed Daily Booster with Pure Vitamin C ($77)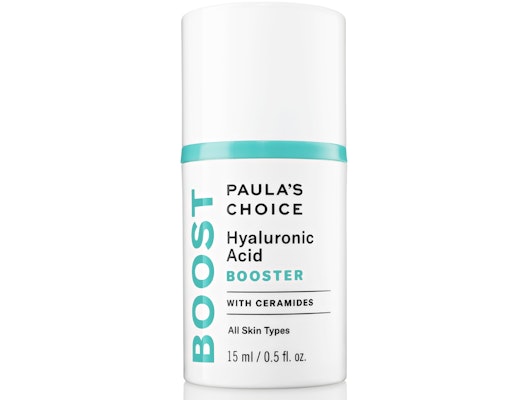 The boost: Hydration
The ingredient: Hyaluronic Acid
Why we love it: Like a tall glass of water for dry, parched skin, "Hyaluronic acid is a powerful humectant that can serve to store water and increase skin hydration," explains Dr. King. Apply it topically to help seal in moisture — it will also leave you with a smoother, more supple surface.
Try: Paula's Choice® Hyaluronic Acid Booster ($36)
Some complimentary products were provided to the author for the purpose of writing this article.
Product prices may vary from the time this article was written.
Allergan® may receive commissions for purchases made through links in this article.