Moms are pretty remarkable. Not only are they the ultimate multitaskers, but they are also endlessly knowledgeable (there's something to be said for the phrase, "Mother knows best," after all). In celebration of Mother's Day, we're highlighting seven moms who inspire us — today and every other day. Read on for their candid advice on parenting, career, and everything in between.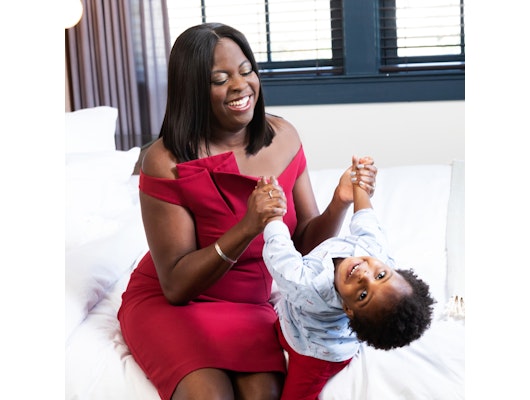 Photo: Patrick Heagney
Who: Jasmine Crockett, blogger, influencer, writer.
 On strict delineation between work and family time: "I learned early on that being stressed doesn't solve anything or help anyone in the situation. I try to get as much done on my to-do list as I can during the day, but I have a firm cut-off time when [my son] is home and I'm in mommy mode. I don't do any work on the weekends unless necessary."
On staying stylish as a mom: "Other moms [inspire my style]. When you become a mom, it's an automatic thought that you are expected to be in baggy shirts and no makeup at all times, which isn't true. With my style, I hope that [it's] not only [other moms] being an inspiration for me, but that I am also an inspiration for them; that you determine your own style, not what society expects to be your style."
(Read about how being a mom has changed Crockett's beauty routine, plus the products she swears by.)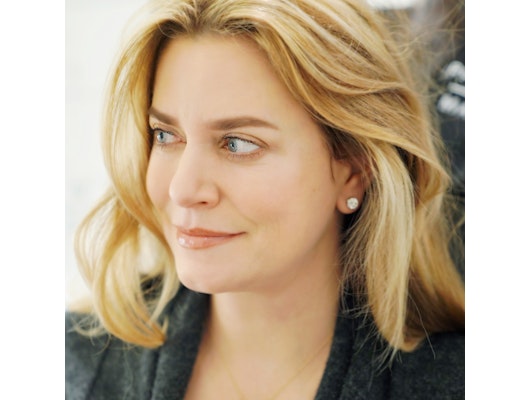 Photo: Phil Toran
Who: Gigi Howard, founder of Sio Beauty®
 On postpartum depression: "I didn't just have postpartum depression (PPD) — I had a mega dose of it. Unfortunately, it's a reality for a lot of new moms. Being a single mom, I decided I needed to be with my family back home in Georgia for the delivery of my son. The day I came home from the hospital, I got in the shower, sat on the floor, and just burst into tears, wondering, "Why did I do this?" I would look at him and just think, "Now what?"
"My instinct was to suffer in solitude but, fortunately, I had a doctor in New York who was a PPD specialist. She called me every day while I was in Georgia and really helped me through it. She promised me that I would come out of my PPD completely and love my son more than anything. My doctor prescribed medications to help me stabilize so that I could pull myself out of my depression. I truly believe the combination of support and the medicine I used to treat my PPD really helped me. My advice to new moms is to always to get help and to not be opposed to medications. With your doctor's advice, there are tons of options."
[Editor's note: As always, talk to your doctor before starting or stopping any new treatment.]
On her favorite way to unwind: "When I feel like treating myself, I order Domino's® ExtravaganZZaTM thin crust pizza and watch sports with my son, Southworth. I'm not really much of the pampering type — I'd rather spend my free time with my son!"
(Read more about how Howard is thriving in business and parenthood.)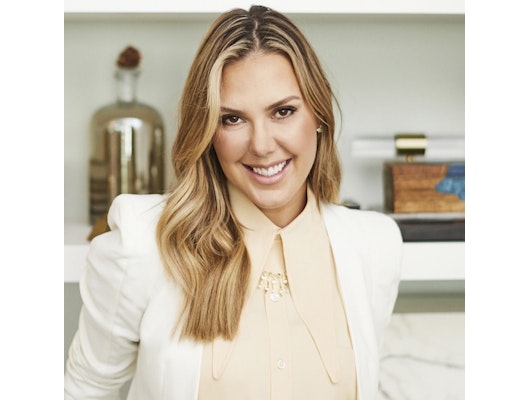 Who: Kendra Scott, jewelry designer
On the importance of recognizing and empathizing with other moms: "Family will always come first, for me and my employees. I can't pretend like some days aren't more difficult than others! There are people who rely on me from every angle, from my team to my husband to my kids, and I want to give each and every one of them my all. I am so grateful that this brand allows me the flexibility to be the best mom I can be, while also empowering my team to be the best parents they can be as well." 
(Read more about Scott's commitment to supporting fellow parents and employees.)
Who: Rachel Blumenthal, Rockets of Awesome® founder
On organized chaos in the morning: I wake up at 6 a.m. every day, and I go to work out. I go before my kids wake up, so that I'm not missing time with them, and I don't feel guilty that my husband has to deal with them alone. I'm home by 7:30, which is just after my kids have gotten up. My husband and I tag-team on getting them dressed, getting them fed, and getting them sunscreened before they go to camp. In between all that, I'm trying to take a shower and get ready.
My daughter is really into lipstick right now. Every morning she comes into my room and says, "Mommy, can I do lipstick?" Then she'll stand on the bathroom floor with one of my lip stains and just cover herself in lipstick. She has fun doing it, and it distracts her so that I can finish getting ready. While that's happening, my son will run in and be like, "Mom, I can't find my socks." And I'll say, "They're in the same drawer they've been in the last seven years of your life. Go put on your socks."
(Read about Blumenthal's kid-centric business, plus her favorite skincare products to use on her kids.)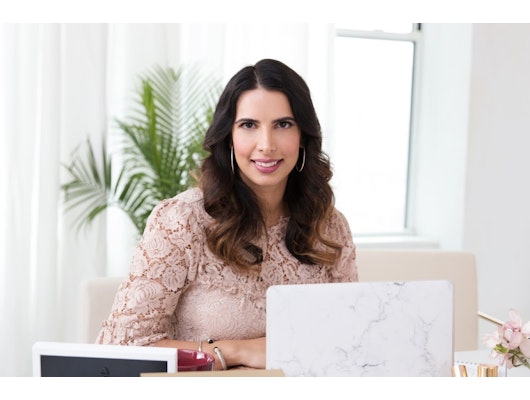 Courtesy of Wander Beauty Inc.
Courtesy of Divya Gugnani
Who: Divya Gugnani, Wander Beauty® Co-Founder
On including her kids in her work: "I have two kids, a boy (age 7) and a girl (age 5). They are both obsessed with skincare, makeup, and all things beauty.  We have frequent swatching and testing parties at home!"
On multitasking in the morning: The Wander Beauty Eye Patches are part of my daily morning routine! Since they don't slip or slide I put them on my eyes in the morning to depuff and hydrate while I get my kids dressed for school, pack their lunches, and answer emails. I take them off right before I run out the door for instantly brighter undereyes.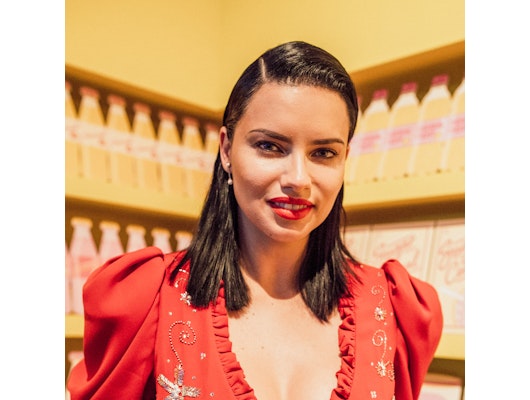 Photo Credit: Emily Malan
Who: Adriana Lima, supermodel
On passing down her love for lipstick to her daughters: "My daughters are such girly girls — sometimes when I'm out of the house, they sneak into my room and steal lipstick and other things — and I cannot find it! They are so spoiled [with my products]!"
(Read about Lima's favorite lipstick to wear when she drives her kids to school.)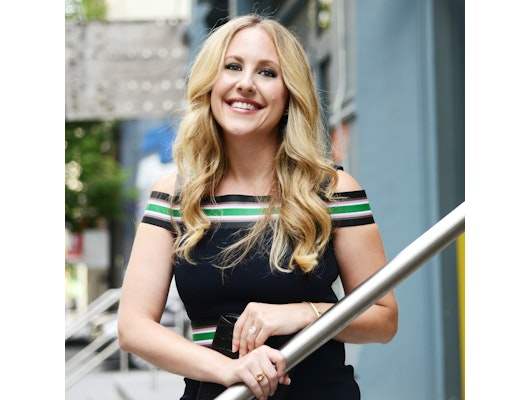 Courtesy of Lindsay Jill Roth
Who: Lindsay Jill Roth, author 
On penciling in time for self-care: "The amount of time I now have to do things for myself is vastly reduced, as many parents and caregivers will certainly understand. Whenever I can, I really try to take a few minutes for myself every evening for my beauty routine. And trust me, many evenings, jumping into bed with a full face of stale makeup from the morning seems more appealing than losing five minutes of sleep. But shutting the bathroom door, lighting a candle, taking a bath or shower, and pampering myself helps me to focus, tune out the noise of the day, and sleep better at night. And my skin is also better for it."
On postpartum hair loss: "For those new moms reading this, please don't freak out when your hair starts to fall out after giving birth. It varies in degree for each woman (and some are lucky enough to not see clumps by the shower drain), but it does even out in time. And if you're worried about it, there are products to help and doctors who specialize in all kinds of hair loss. Also, continue to take prenatal vitamins (if you have any left over) after giving birth. Your hormones are regulating and your body is in a constant state of depletion, so any little extra boost helps."
[Editor's note: Talk to your doctor about whether continuing to take prenatal vitamins is the right choice for you.]
(Read more of Roth's advice for new parents, plus the inspiration behind her juicy beauty-centric novel.)