With 2019's "Camp" theme, you'd expect the beauty looks at the Met GalaTM to be especially eye-catching — and this year, the eyes do have it. You don't even have to zoom in on some of the most stunning makeup on the red carpet to see that dramatic lashes were a running theme of the evening. From Gigi Hadid's quill-like lashes to Sara Sampaio's feathered fringe, keep reading to see some of our favorite styles. 
Lupita Nyong'o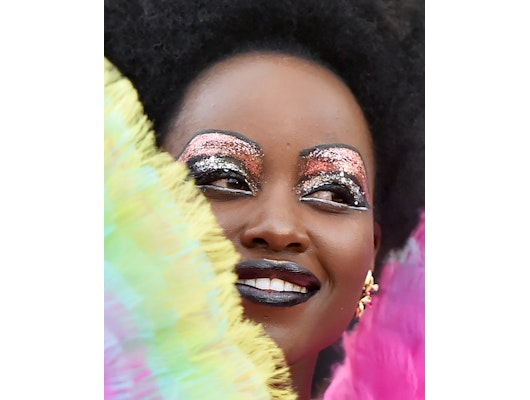 Theo Wargo/WireImage
Look closely: among all that glittery eye makeup, you'll see ultra-long, feathery false lashes. Makeup artist Nick Barose used an array of differently-lengthed C lashes from Lashify® ($20), concentrating the longest individual lashes at the edges of Nyong'o's eyes for an elongated appearance.
Lady Gaga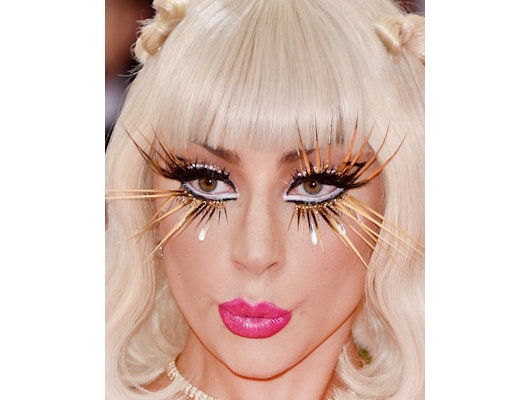 John Shearer/Getty Images for THR
The singer really went the extra mile with her gold foil lashes, which were so long that they reminded us of whiskers. Her makeup artist Sarah Tanno used several lash strips in order to help support the gold accent fringe. Get a closer view of Lady Gaga's Met Gala beauty look here.
Sara Sampaio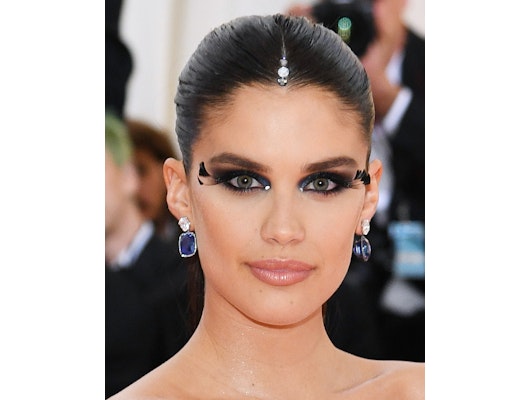 Dimitrios Kambouris/Getty Images® for The Met MuseumTM/Vogue®
As if the model's green irises weren't captivating enough on their own, she drew attention to them even more. For the Met Gala, she stepped out wearing rhinestones glued to the inner corners of her eyes and framed them with a pair of fluttery, feather-enhanced falsies.
Gigi Hadid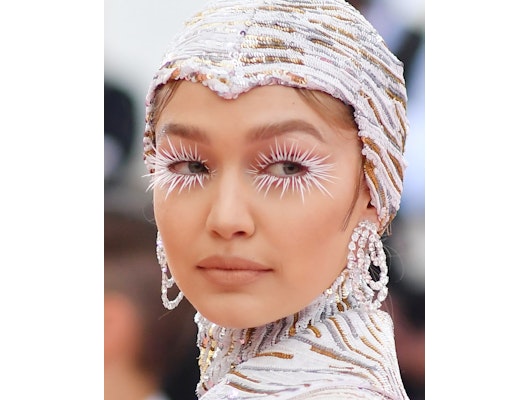 ANGELA WEISS/AFP/Getty Images
If looks could kill! Maybelline® Global Makeup Artist Erin Parsons complemented Hadid's white and gold sequined outfit with snowy, spiky lashes that were reminiscent of porcupine quills.
Sienna Miller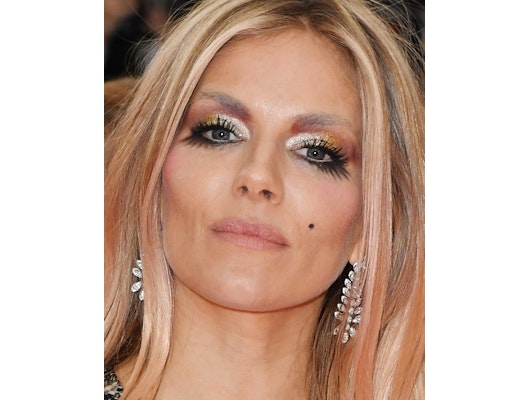 ANGELA WEISS/AFP/Getty Images
Along with subtle rose gold dye in her hair, Miller gave off rocker chick vibes with eye glitter and elongated lower lashes drawn onto her lower lid.
Lily Collins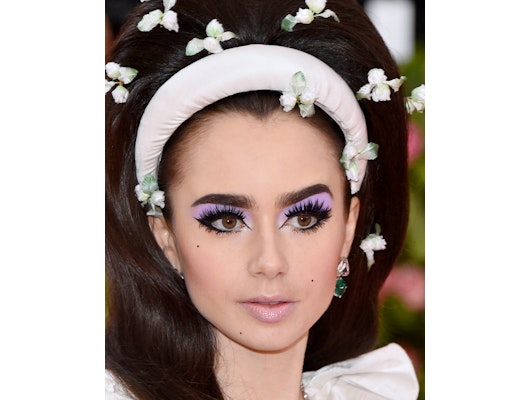 John Shearer/Getty Images for THR®
The actress made her large eyes appear bigger than ever for her Met Gala appearance, with thick, doll-like lashes that practically grazed her bold brows. Working with Lancôme®, makeup artist Fiona Stiles used three strips of Japanese falsies on the stars lower lashline alone to create the wide-eyed look.
Ezra Miller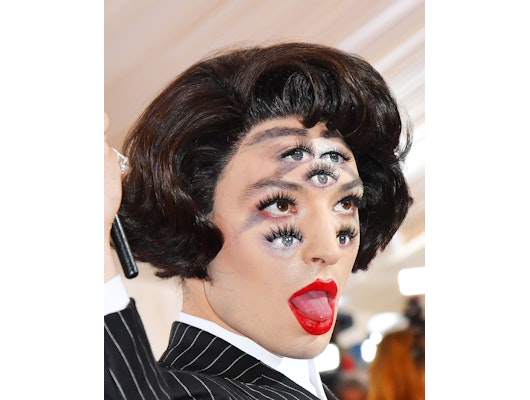 ANGELA WEISS/AFP/Getty Images
Don't stare for too long: With all the faux eyes (and lashes!) added onto his face, Miller's look had us feeling a bit dizzy — and, yes, impressed.
Priyanka Chopra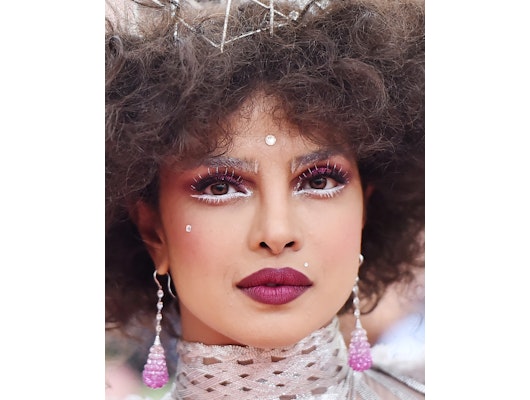 Theo Wargo/WireImage
Thanks to her white lower lashline and white-tipped top lashes, Chopra's makeup made her look like a snow queen. Pati Dubroff used Marc Jacobs® Beauty FinelinerTM Ultra-Skinny Gel Crayon Eyeliner in Big Eyes ($25) to create the stark line on her lower lid.
Cardi B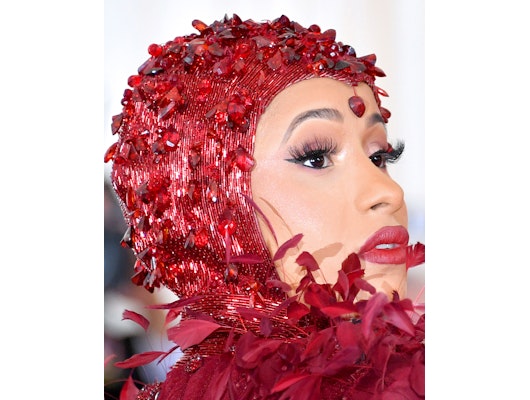 Dia Dipasupil/FilmMagic
Cardi's red beaded hood and matching lip were bold all on their own, but her makeup artist Erika La'Pearl upped the drama quotient by adding in a set of soft, extra-long lashes by House of Lashes®.