There are plenty of reasons to seek out organic beauty products: perhaps you're a new mother looking to clean up her beauty routine while you breastfeed. Maybe you've gotten concerned about the effects of preservatives like parabens on your body. Or, perhaps, you simply want to see what all the buzz surrounding the category is about. However, to reap any of the benefits from products that are described as "organic," you'll need to read between the lines of every ingredient deck. That's because organic may be the trickiest adjective used in skincare marketing.
"It's very common for brands to say a product is organic and then to have it not be the case," says Jeannie Jarnot, founder of Beauty Heroes® and green beauty expert. "There are some examples of brands who do use the word organic in their brand or product name, and are sourcing mostly or all organic ingredients, but those are few and far between," she explains. A truly organic product will be developed without the use of genetic engineering, artificial flavors, colors , and preservatives, toxic and/or synthetic pesticides and fertilizers, and antibiotics.
Unfortunately, the use of the word organic is not regulated by the beauty industry, meaning it's up to you to navigate around the often-confusing acronyms, labels, and certifications. If you're determined to clean up your skincare routine, becoming fluent in industry speak is a must. One way to ensure a product is fully organic is to find "Certified USDA organic" or "COSMOS Organic certified" displayed on the label.
"Products with these certifications have gone through third-party verification that the vast majority of their ingredients are certified organic," assures Jarnot. That third-party verification is important: certifiers perform both announced and unannounced inspections of brand practices to accurately determine whether or not they are compliant with certain organic standards. That includes tracing the origins of the raw materials in the formulas and monitoring production processes.
However, those two major certifications aren't the only ones to look for. The clean beauty space is peppered with a constantly growing number of organizations that certify products to their own standards of safety and purity. This includes MADE SAFETM Certified, EWG® Verified, NPA CertifiedTM, and/or ECOCERTTM Certified. But remember: none of these certifications confirm that a product is made from organically certified ingredients — only certified USDA Organic and COSMOS Organic do.
Thriftier beauty consumers might notice that organic formulas can be a little pricier than other products. That's because achieving a certified-organic status is costly to the brand: organic farming is labor intensive and time consuming, which carries steeper expenses. These smaller-scale (and often family-owned) operations avoid pesticides, which results in slower plant growth and pricier crop sowing. However, this means the ingredients reaped are more nutrient-dense and offer higher levels of antioxidants.  
Luckily, products formulated with such nutrient-packed organic ingredients don't have a shelf-life comparable to the organic produce at your local grocery store. (Thus, don't be afraid they will expire before you have a chance to finish them.) There are many natural, plant-based preservatives used in skincare that can help the formula remain stable. "Some products have very strong preservatives that allow them to withstand more substantial heat and light, and introduction of water and bacteria, but that has nothing to do with their organic quality," explains Jarnot. You'll still be able to reap the rewards of your new, clean favorites without worrying about any questionable parabens or other preservatives.
All of this information may seem daunting — and a challenge to remember when shopping for new products. That's why we're helping you kick off your exploration into organic skincare with some of our go-to formulas. Whether you're dealing with breakouts, in need of deep hydration, or simply want a midday pick me up, keep reading. These luxurious and green finds address a variety of complexion-related conundrums.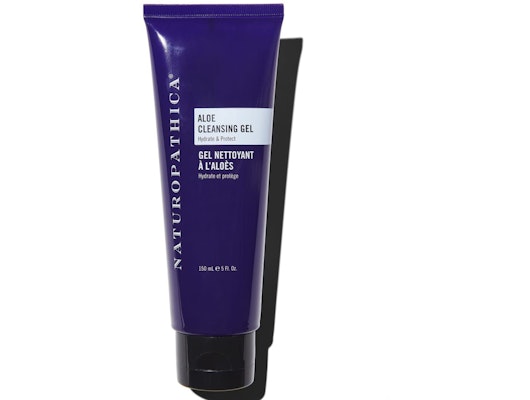 Courtesy
Naturopathica® Aloe Cleansing Gel
Naturopathica Aloe Cleansing Gel ($36) is gentle enough to be used on almost any skin type. This foaming formula includes over 50 percent aloe vera for a soothing dose of instant hydration. While it will not remove your heavier makeup, it makes for a perfect morning cleanser or a follow-up to a balm or oil in your double-cleanse ritual. The subtle herbal aroma of lavender, rose, and ylang-ylang makes this organic face wash feel like a spa-grade treat.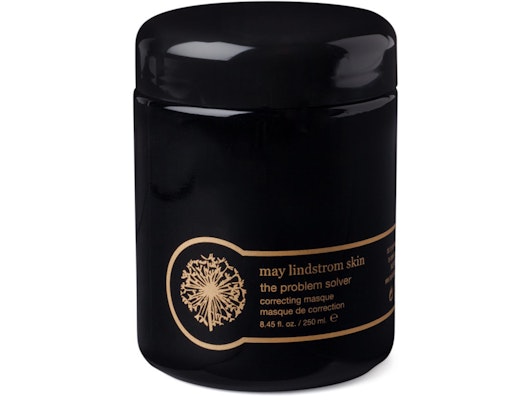 Courtesy
May Lindstrom Skin® Problem SolverTM
The May Lindstrom Problem Solver ($100) combines a blend of clays, charcoal, and Vitamin C with a handful of epicurean ingredients such as raw cacao, cinnamon, nutmeg, and cayenne pepper. Mix in a couple of teaspoons with water to create a mousse-like solution, apply it to freshly cleansed skin, and leave it on for forty-five minutes. While it does require a little more time than most masks, you'll appreciate the self-care ritual which reduces inflammation, and treats and prevents breakouts. We like to add a dropper full of our favorite serum or facial oil to boost its detoxifying, toning, and brightening properties even further.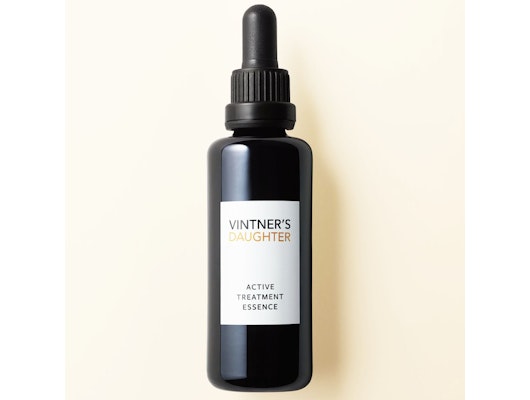 Courtesy
Vintner's Daughter® Active Treatment Essence
Vintner's Daughter recently launched its second-ever product, the Active Treatment Essence ($225), and it sold out within three weeks of the mid-March release. While the cult-favorite serum delivers its goodness via an oil, this is a water-based solution that prepares the skin for superb absorption of what is to follow. The Essence provides microexfoliation, multi-level hydration, and remarkable toning benefits, having spared no expense in sourcing the highest quality natural ingredients. Think of it as an acid toner on natural steroids. Join the waitlist and splurge.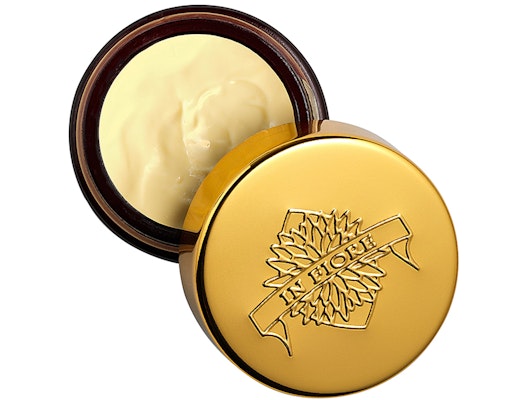 Courtesy
In Fiore® Vis Clair SuprêmeTM
For anyone not yet convinced that organic formulas can deliver visible anti-aging results, we dare you to try the new In Fiore Vis Clair Supreme ($185) eye treatment. This lightweight cream is infused with the brand's proprietary PHYTAUTM Complexe which combines calendula, goldenrod, carrot, and Roman chamomile to restore skin's optimal nutrition levels. The formula highlights caffeine and rare French microalgae extract to combat undereye puffiness. A single application instantly erases eye-related fatigue but, when used consistently, it is said to help increase collagen synthesis, softening the appearance of fine lines and wrinkles.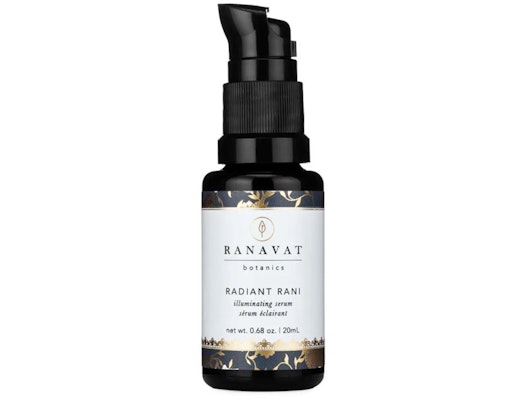 Courtesy
RanavatTM Radiant RaniTM Illuminating Botanical Serum
A rare find in the clean beauty space, Ranavat Botanics manufactures its products in a USDA Organic Certified lab using only organic ingredients. Inspired by the beauty rituals of Indian Royalty, and the founder's family history, the line is focused on delivering visible results, as well as a sensory experience. The hero formula, Rani Illuminating Botanical Serum ($90), is a perfect treatment for anyone struggling with uneven skin tone and hyperpigmentation. The potent fusion of sixteen active botanicals includes two grams of saffron (one of the most expensive ingredients in the world) in each bottle.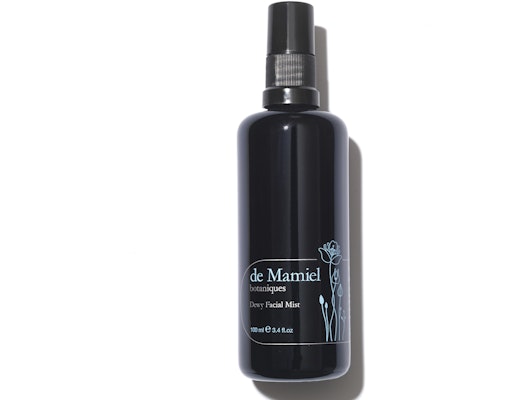 Courtesy
de MamielTM Dewy Face Mist
If you think a face mist is superfluous in your skincare routine, experiencing de Mamiel Dewy Face Mist ($78) will challenge and seduce you. The highly active blend of plant oils and flower essences highlights wild rose, neroli, bamboo ferment, pea peptides, and pre-biotics to deliver serum-strength benefits with a single spritz. Use it before your moisturizer to instantly lock in hydration or freshen-up midday to revive your complexion and your senses.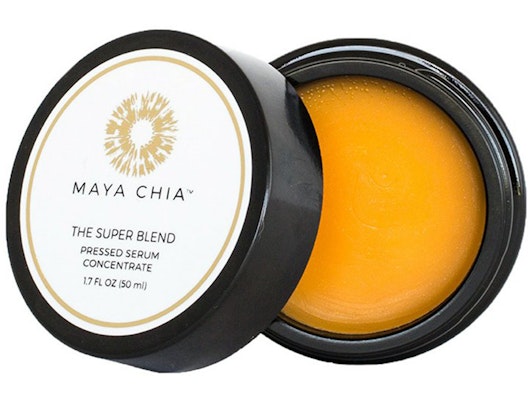 Courtesy
Maya Chia® The Super Blend® Pressed Serum
Unlike traditional serums armed with dropper dispensers, the Maya Chia Super Blend Pressed Serum ($105) is actually a solid balm. This ultra concentrated formula melts on contact and turns into a silky oil fusion that nourishes the skin, while giving it a firmer, brighter appearance over time. It is fortified with astaxanthin, known as one of nature's most potent antioxidant, which is also the source of the vibrant orange color. If you're new to rich balmy textures, you will likely want to avoid using them during the day, as they can be a little heavy. Start by adopting the "less is more approach" and incorporate it into your evening routine at first.
Some complimentary products were provided to the author for the purpose of writing this article.
Product prices may vary from the time this article was written.
Allergan® may receive commissions for purchases made through links in this article.