Indulge us: open your window and listen. April showers didn't only bring May flowers — they brought chirping birds and humming bees along for the ride. Allow yourself to be present in the moment and notice all the beauty around you. There's gorgeous cherry blossoms and vibrant sunlight — and, yes, the newest launches in skincare, makeup, and more. While you're sure to have a glow this month from simply admiring your surroundings, we have plenty of shopping suggestions to enhance it. From a one-step chemical peel to luxurious lip colors, keep reading to discover all the new launches our editors are loving this May.
Who: Lauren Levinson, Editorial Director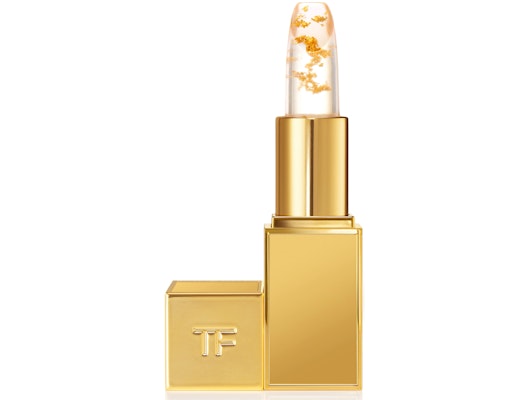 What: Tom Ford® Lip Blush ($55)
Why: If the gilded bullet tube doesn't make you "add to cart," wait until you open it to reveal the Instagram®-worthy lipstick balm infused with gold flecks. Don't be fooled by the clear color — once it meets your lips, it transforms into a super-subtle petal pink. The gel-like formula feels silky (not sticky!). Let's call it: this is the ideal not-trying-too-hard summer vacation lipstick.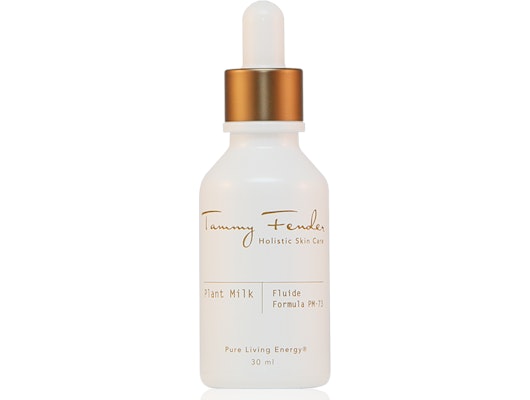 Who: Lauren
What: Tammy FenderTM Plant MilkTM ($125)
Why: You don't have to travel to Palm Beach to reap the benefits of Tammy Fender's holistic, high-end spa. The pioneer of organic formulas just launched a new botanical serum. It starts as a milky emulsion that lays smooths and non-greasy on skin. It feels soothing and is hydrating enough that I often use it as a moisturizer, just layering sunscreen on top. It contains natural heroes like white lily, mountain arnica, and milk thistle to give you bright, nourished-looking skin.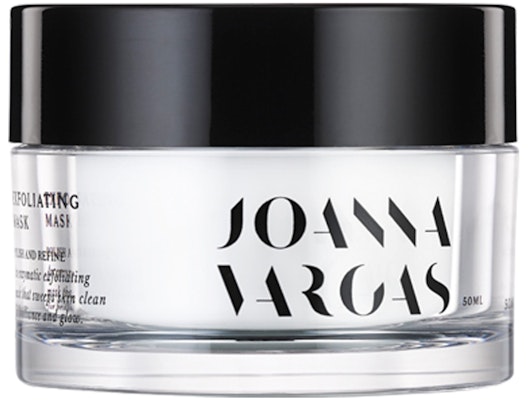 Who: Joslyn Winkfield, Senior Visuals Editor
What: Joanna Vargas® Exfoliating Mask ($75)
Why: I feel extra lavish when opening up this jar — the formula looks like liquid gold — and the results it delivers are just as valuable. It's a game changer when it comes to my skin texture: it exfoliates without stripping, thanks to lactic acid, galactoarabinan, and fruit enzymes. I also look forward to seeing how it fades my hyperpigmentation; the product also contains kojic acid, a natural brightening agent.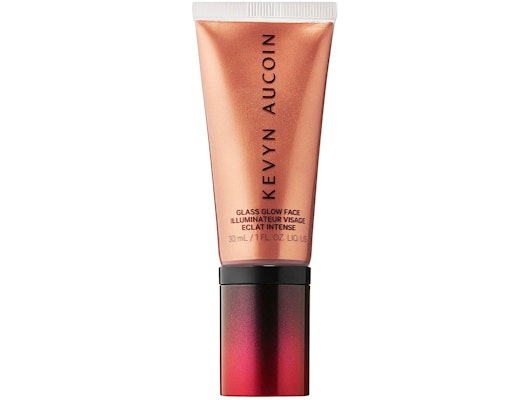 Who: Joslyn
What: KEVYN AUCOIN® Glass GlowTM Face Liquid Highlighter ($32) 
Why: The name of this product isn't just clever marketing — it truly makes my skin look as luminous and reflective as glass. When applied to my cheekbones, a few dabs of the Crystal Clear shade gives the impression that the sun is shining perfectly on my face, no matter the time of day.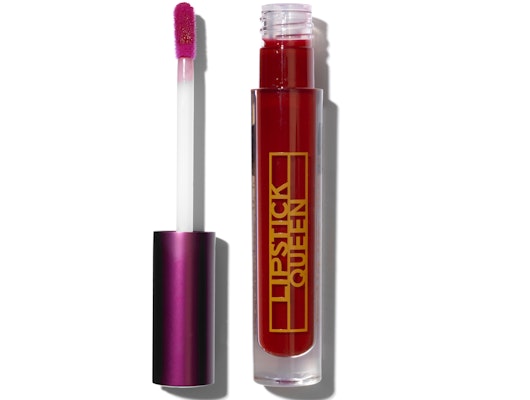 Who: Emily Orofino, Senior Beauty Editor
What: Lipstick Queen® MedievalTM Tinted Lip 'Lixir ($20) 
Why: My very first foray into the Lipstick Queen brand was the Medieval lipstick. Inspired by medieval times, when lipstick was a sin and women used lemons' acidity to turn their lips red, the formula imparts a sheer, balmy cherry stain I love. I couldn't wait to get my hands on the new extension of the range, which includes this gorgeous gloss. The lightweight formula delivers the same sexy-yet-innocent flush to the lips, along with a seductive shine — plus nourishing vitamin E and coconut oil. It'll be a serious staple in my summer lip rotation.
Who: Emily
What: Guerlain® Aqua Allegoria® Coconut Fizz ($105)
Why: When warmer weather rolls around, I relegate the heavier fragrances in my stash to the back of my collection, bringing lighter, effervescent scents back into rotation. I'm also adding this new perfume from Guerlain into the mix. The freshness of crisp watermelon, zesty bergamot, and refreshing coconut water are grounded by creamy sandalwood and tonka bean for an airy fragrance that I plan misting on all season long.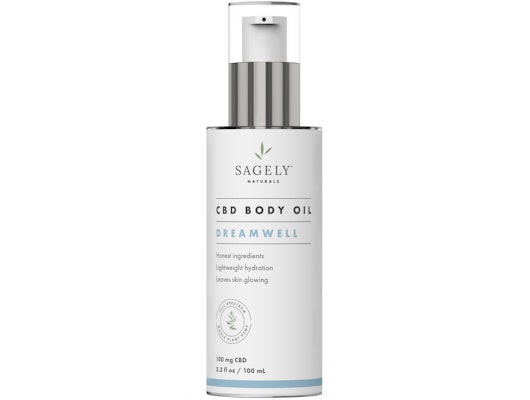 Who: Emily
What: Sagely NaturalsTM DreamwellTM Body Oil ($40)
Why: I've never been much of a body oil person, but when my colleague Joslyn told me that it was her secret to glowing, hydrated skin, I decided to give this formula a try. I'm so glad I did. This nourishing body treatment is loaded with chamomile and evening primrose to moisturize, plus CBD, lavender, and geranium oils to help lull me off to sleep. I slick it on after a relaxing shower (but before toweling off!) to achieve seriously soft skin.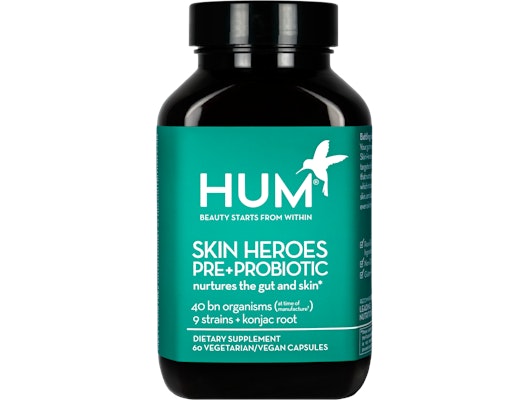 Who: Julie Ricevuto, Senior Beauty Writer
What: HUM® Skin HeroesTM Pre + Probiotic ($40)
Why: The connection between the gut and the skin has been the subject of debate among experts for quite some time now. And while the idea of a supplement boosting the appearance of your skin might seem too good to be true, I've personally noticed a difference in my own complexion after trying HUM's latest launch. This shelf-stable formula — which is made of nine strains of probiotic bacteria — is specifically meant to support the body's defense against acne breakouts, as well as nourish the body's microbiome. While I typically have acne-free skin to begin with, I did notice that the supplement minimized my hormonal breakouts after about a month of use. Considering acne is hard enough to handle topically, I'm loving the indigestible beauty boost and will definitely be keeping this in my routine!
[Editor's note: As always, talk to your doctor before starting or stopping any supplement.]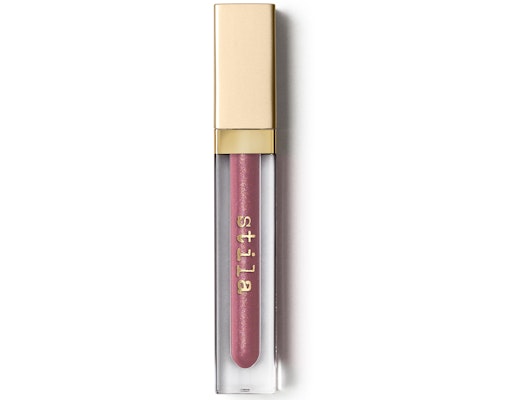 Who: Julie
What: Stila® Beauty BossTM Lip Gloss ($15)
Why: With warmer weather upon us, I'm putting my matte lip looks on the backburner and officially bringing glosses back. Arguably one of the most comfortable lip glosses I've ever worn, this formula by Stila feels far from tacky when swiped across my lips. Plus, 10 out of the 12 gloss shades use iridescent pearls to reflect light and amp up the shine factor, resulting in the ultimate, glass-like finish. While all of the colors offered work well for the warmer months, my favorite is the shade SynergyTM. I'm not usually a fan of bubble gum pink, but this one creates a more natural, your-lips-but-better look that I absolutely love.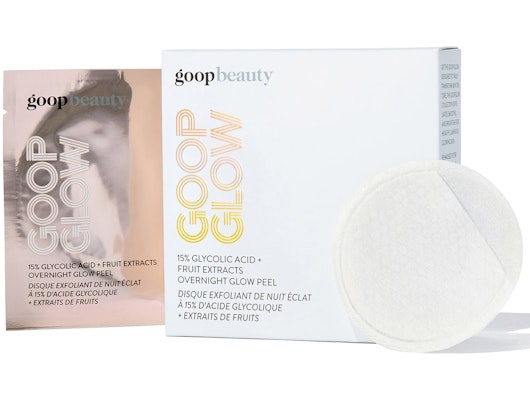 Who: Thia Laurain, Social Media Editor 
What: goop® GOOPGLOWTM 15% Glycolic Overnight Glow Peel ($45 for 4 or $125 for 12)
Why: In search of a quick fix to brighten up my pasty, post-winter complexion, I knew I had to try the new goopglow Overnight Glow Peel as soon as it launched at the end of March. With a powerful combination of 15% glycolic acid and a trio of tropical fruit AHAs, these easy, overnight peel pads certainly deliver on their glow-giving promise. My sensitive skin felt an invigorating tingle as the exfoliating acids got to work, but the hydrating hyaluronic acid in the formula ensured that my face and neck were left feeling soft and smooth — not patchy or red — the next morning.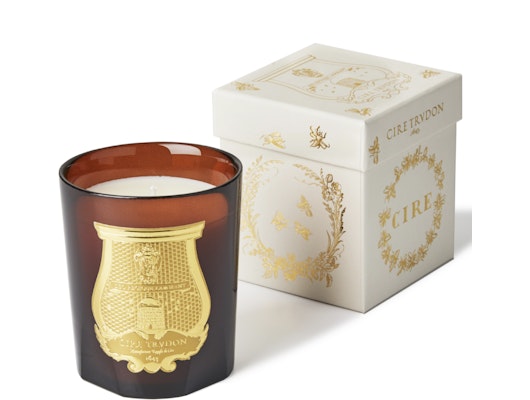 Who: Thia Laurain, Social Media Editor
What: Cire TrudonTM Cire Candle ($125 for 9.5oz)
Why: I have a weakness for anything honey-scented, and this divinely scented special-edition candle from Cire Trudon is the perfect seasonal upgrade to my Sunday night bath ritual. With top notes of bergamot and honey, a heart of beeswax absolute, cinnamon, and sandalwood, and base notes of tonka bean, vanilla, and musk, it's a familiar scent that is warm, comforting, and practically sings spring. Bonus: four percent of sales from this candle will go to the Orne Dark Bee ConservatoryTM to support the preservation of the European dark bee (an endangered species native to the region where Maison TrudonTM was founded.)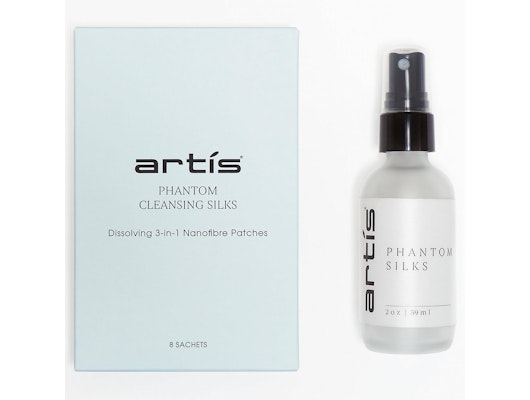 Who: Sophie Wirt, Beauty Editor
What: Artis® PhantomTM Cleansing Silks ($55 for 8) 
Why: The Artis Phantom Cleansing Silks are a cleanser, but not in the way I've ever seen it. (Frankly, it's difficult to explain for that very reason.) Imagine placing a lightweight bandage-like material on your face, spritzing a bit of water on top, and watching said fabric dissolve into a gentle exfoliator right before your eyes. Then, the exfoliants dissolve into an oil cleanser, followed by a foam cleanser. Nanofiber technology — small overlapping threads that hold the active ingredients — allow the patches to serve as three products in one (exfoliator, oil cleanser, and foam cleanser). My favorite part is the portability factor: they're easy to pack and they're devoid of liquid.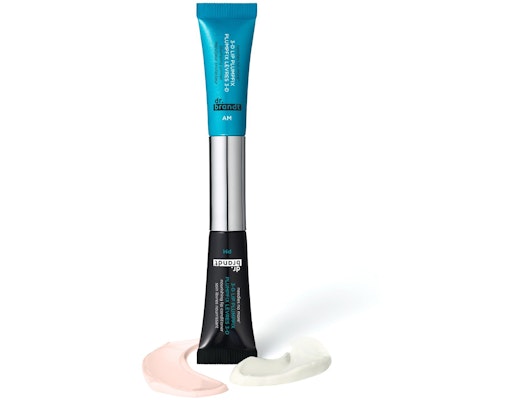 Who: Sophie
What: Dr. Brandt® 3-D Lip Plumpfix ($39)  
Why: When it comes to lip plumping glosses, the intensity of the sting seems to be commensurate with the level of plumping power (at least in my personal experience). Case in point: this formula is one of the prickliest I've tried and delivers impressive lip-inflating results to match. The opposite end contains a nourishing night serum with coconut and moringa oils.
Who: Cat Matta, Copy Editor & Fact-Checker
What: PCA Skin® Hyaluronic Acid Lip Booster ($45)
Why: There's nothing worse than being stuck without a good balm when your lips seem to be getting more chapped by the minute. Recently, that exact thing happened to me, and I only realized it after repeatedly applying a not-so-fantastic cheap balm that turned out to be the culprit. However, within a few hours of using the Lip Booster, my lips weren't just smooth, they were luxuriously plump, too.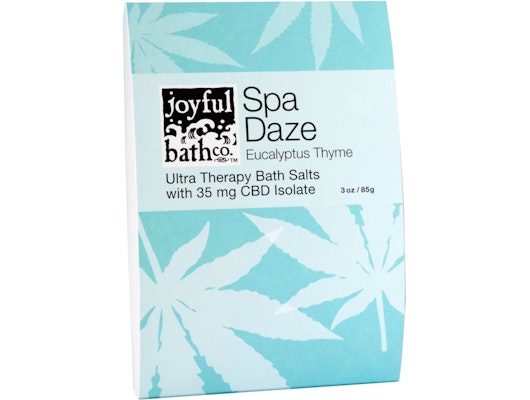 Who: Cat  
What: Joyful Bath Co.TM Spa Daze Ulta Therapy Bath Salts with 35mg of CBD Isolate ($12)
Why: A hot bath is one of the most relaxing things you can do for yourself, but toss in some CBD-infused salt crystals, and you may just have to have someone spot you in the tub. Luckily, these come in an enveloping blend of eucalyptus and thyme, which clears both the sinuses and the mind, while spiking the steam with soothing aromatherapy. One caveat: this is definitely a self-care treat to do right before bed; I could barely keep my eyes open as I floated from my DIY spa to my pillow.
Some complimentary products were provided to the authors for the purpose of writing this article. 
Product prices may vary from the time this article was written.
Allergan® may receive commissions for purchases made through links in this article.