If the month of March had to be summed up in one word, it would probably be hope. Hear us out: the sun is setting later, the weather is getting (slightly) warmer, and people are remembering that winter isn't, in fact, eternal. For those keeping track, Punxsutawney Phil did not see his shadow on Groundhog's day this year, so spring is definitely on its way. We're celebrating the hope of the coming season by surrounding ourselves with new beauty products that boost our optimism and spirits even more. That includes glow-giving turmeric-infused serums, relaxing CBD bath bombs, and so much more. Keep reading to see all the formulas our editors are loving and using this month.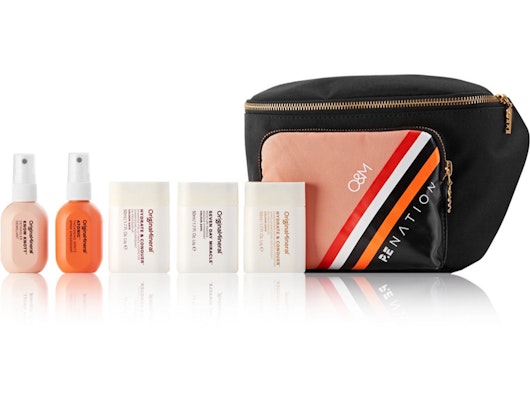 Courtesy
Who: Lauren Levinson, Editorial Director 
What: Original & Mineral® x P.E. NationTM Bum Bag Gift Set ($95) 
Why: Two Aussie brands — one hair, one activewear wear — teamed up on the chicest gift set this month. I've been using the sporty fanny pack for my gym-to-errands weekend outings, while the travel minis have been keeping my hair refreshed when I get ready in the locker rooms. The offering includes, shampoo, conditioner, hair mask, detangling spray, and — my favorite — volumizing mist (which adds weightless texture to wet or dry strands). You can also put the moisture mask on your hair before you workout, twirl it up in a bun, and then rinse it out post-exercising. The extra time it sits on your hair is added hydration and shine.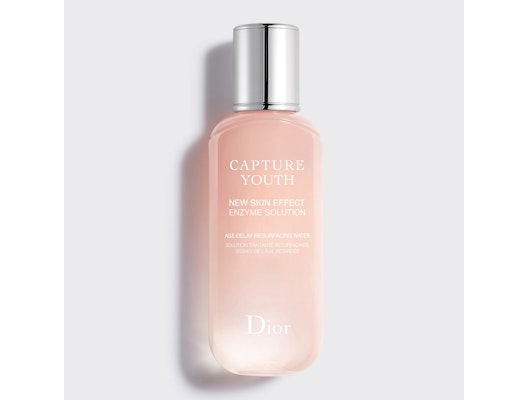 Courtesy
Who: Lauren
What: Dior® Capture Youth® New Skin Effect Enzyme Solution Age-Delay Resurfacing Water ($65)
Why: When I heard actress Michelle Yeoh was working with Dior on her Oscars® glow, and it included this new beauty water as part of her skin prep, I wasn't surprised. It really works! I've been testing it all month as the first step in my beauty routine and genuinely love the results. I apply the liquid-y lotion with a soft cotton pad; it feels cooling and instantly softens my skin. It also helps get rid of dead skin cells while priming your skin with nourishment. Plus, the floral aromatherapy instantly puts me in a sunny mood.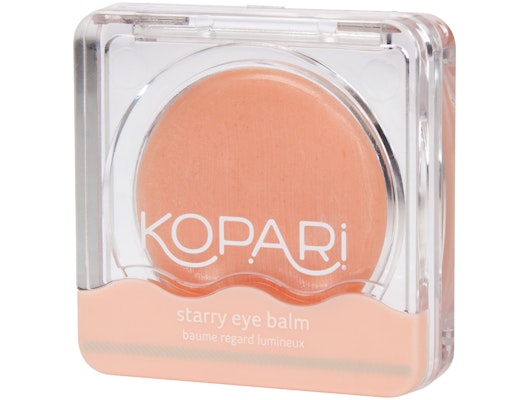 Courtesy
Who: Lauren 
What: Kopari® StarryTM Eye Balm ($28) 
Why: When I have just one minute to get ready at 6:30am before running out the door to meet my personal trainer, this is the product I'm swiping under my eyes. The lightweight pressed serum is infused with a triple thread of ingredients: hydrating coconut oil, de-puffing coffee oil, and smoothing hyaluronic acid. Plus, it adds a natural sheen that catches the light just so. Outside of my morning routine, I love the vegan formula as a primer under makeup or the last step before bed.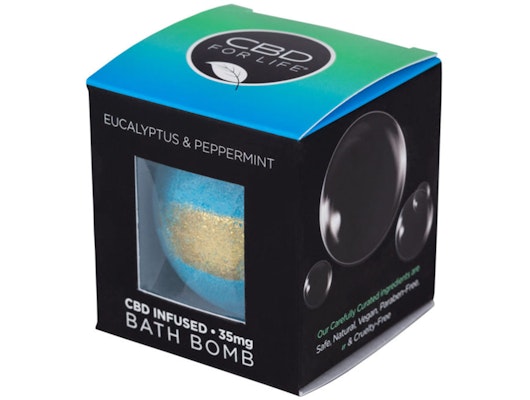 Courtesy
Who: Joslyn Winkfield, Senior Visuals Editor
What: CBD For Life® CBD Infused Bath Bomb - Eucalyptus and Peppermint ($12) 
Why: Blame it on the winter blues, getting older, or all the photo equipment I lug around, but my body has been extra tired and achy lately. One soak with this CBD-, essential oil-, and natural salts-infused bath fizzy (which also turned my tub into a beautiful blue lagoon) and the pain in my legs was replaced with a cool, numbing sensation that lasted all night.
Courtesy
Who: Joslyn 
What: Peace Out® Dark Spots Microneedling Brightening Dots ($28)
Why: I'm always on the hunt for a way to get rid of hyperpigmentation. This concentrated approach focuses on individual spots (versus targeting the whole face), which I love. It comes in the form of stickers covered in tiny little "needles" that puncture the skin and allow the serum to sink in deeper, promising results after only two weeks of use. Bonus: It feels like pressing velcro into your face, and it's oddly satisfying!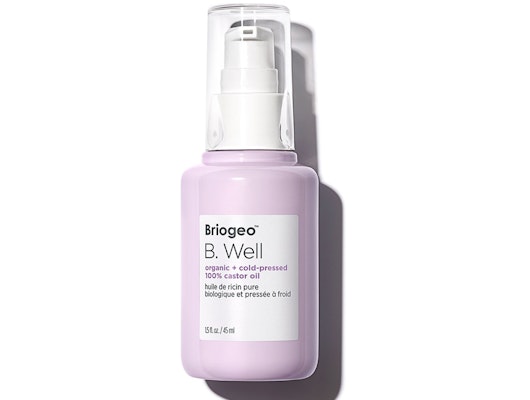 Courtesy
Who: Joslyn 
What: BRIOGEO® B. WellTM Organic + Cold-Pressed 100% Castor Oil ($26) 
Why: As my dry hair saga continues, I'm adding heavy hitters like castor oil to my arsenal to nurse my hairline and crown back to their pre-breakage glory days. This particular bottle contains organic and fair trade certified castor oil from India that is naturally cold-pressed. That means it contains the highest amount of nutrients and trace minerals originally present in the seed. Sometimes cheaper varieties weigh my hair down and make it feel greasy, but this formula has won me over.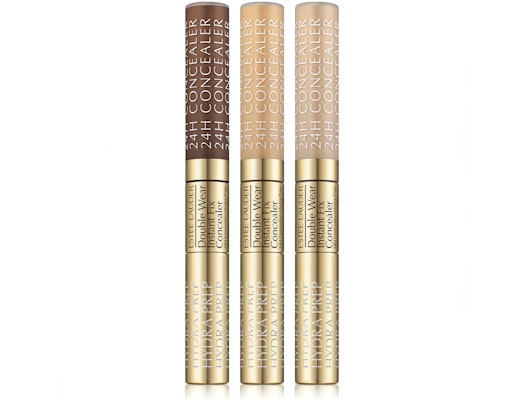 Courtesy
Who: Emily Orofino, Senior Beauty Editor 
What: Estee Lauder® Double Wear® Instant Fix Concealer ($28)
Why: Ever since I was introduced to the iconic Double Wear foundation a few years ago, I've been sharing its longwearing, crease-proof benefits with anyone who will listen to me. Of course, that means I was extra excited when the brand announced its latest launch in the Double Wear family: a two-sided concealer and skincare prep wand. The prep end contains a lightweight, hydrating serum that I dab onto my undereye skin first (which is so thin that it can look really parched if not properly hydrated). Then, I apply the concealer in an upside-down triangle shape over my dark circles for completely budge-proof, full-coverage wear.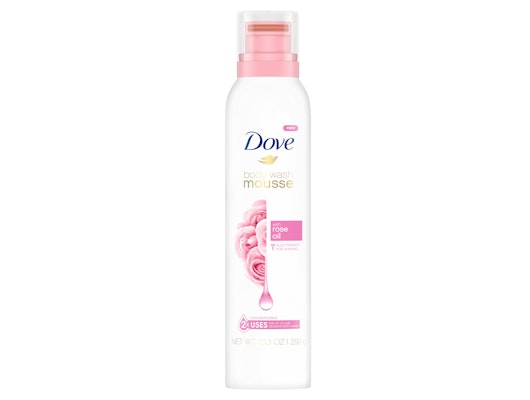 Courtesy
Who: Emily 
What: Dove® Body Wash Mousse with Rose Oil ($6) 
Why: I've been using Dove body wash pretty much exclusively for the past five years; the creamy formula is intensely rich, and a little goes a long way. Up until now, I was relying on the classic cucumber iteration of the product, but thanks to this new launch, I'm switching up my shower routine. Unlike the original, the new mousse comes out in a thick foam (not to be confused with the brand's airier foam wash) that doubles as a shaving cream. It feels like a super luxurious upgrade! Bonus: the delicate rose fragrance reminds me that spring is just around the corner.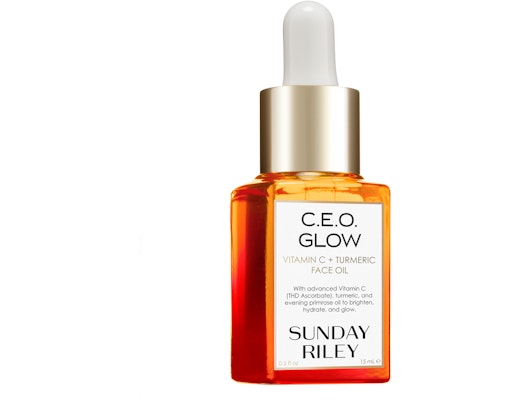 Courtesy
Who: Emily 
What: Sunday Riley® C.E.O. GlowTM Vitamin C + Turmeric Face Oil ($40) 
Why: From curries and golden milk lattes to skincare, I am a sucker for anything with turmeric. Pair that superstar superfood with vitamin C, and you have the newest oil in Sunday Riley's cult-favorite lineup. In this formula, the two powerful ingredients work in tandem (via a base of cold-pressed raspberry and evening primrose seed oils) to help brighten skin and even your complexion. I can be picky with oils, but I'm loving this one: it's not greasy and absorbs practically instantly. As an added perk, the treatment is a beautiful golden yellow color that delivers a glow once it's applied (but doesn't stain my fair skin).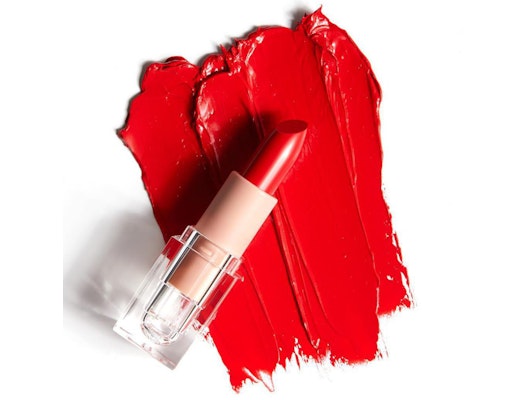 Courtesy
Who: Thia Laurain, Social Media Editor
What: KKWTM Classic Red Lipstick ($18)
Why: As soon as I saw Kim Kardashian West tease out this new hue on her Instagram®, I knew I had to try it. I'm a fan of a rich, saturated red lipstick — both for the holidays and anytime I want to feel sexy — and this Classic Red certainly lives up to its name. The clean, blue-based shade is bright and true; the formula hydrating and comfortable. Try it next time you need a confidence boost and you might find yourself taking a KKW classic #selfie!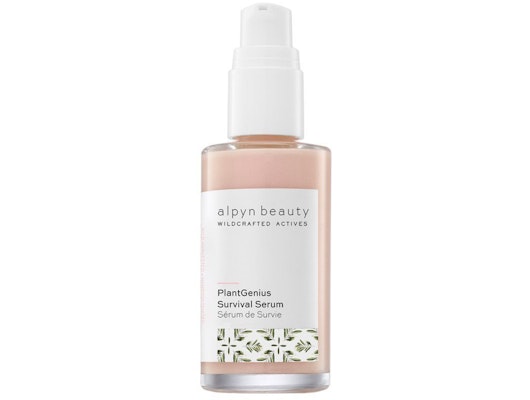 Courtesy
Who: Thia 
What: Alpyn BeautyTM PlantGeniusTM Survival Serum ($68)
Why: I'm usually averse to all-over shimmer, but this subtly glimmering serum completely changed my mind. Now, I illuminate my entire face on the daily. This hydrating formula is packed with powerful high-altitude botanicals, a trio of gently exfoliating acids, and soothing, lightweight oils. It almost works like a brightening primer — but with skin-loving, clean beauty benefits.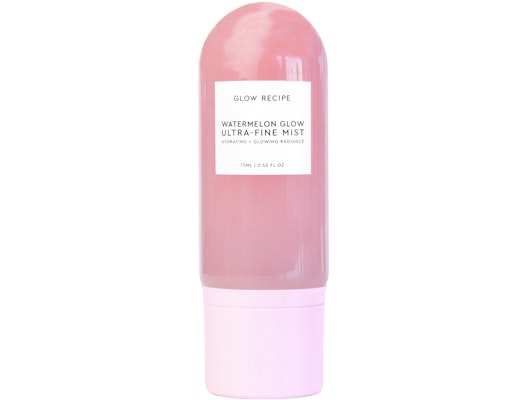 Courtesy
Who: Thia 
What: Glow Recipe® Watermelon Glow® Ultra-Fine Mist ($28) 
Why: This ultra-fine "fog mist" is the latest addition to Glow Recipe's Watermelon Glow family. The serum is infused with a blend of nourishing oils, hibiscus flower, hyaluronic acid, and watermelon, making it perfect for on-the-go hydration. Bonus: the uplifghting, signature watermelon scent makes a great afternoon pick-me-up!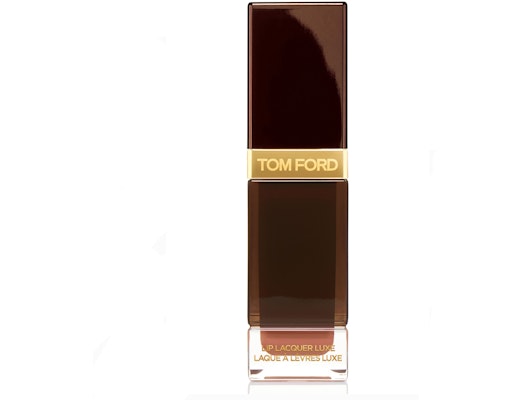 Courtesy
Who: Sophie Wirt, Beauty Editor
What: Tom Ford® Lip Lacquer LuxeTM in Quiver ($57) 
Why: As with most Tom Ford products, this lipstick initially attracted me with its luxurious packaging. But after a single swipe of the cushy applicator, I knew I'd found a new go-to nude lipstick. The soft matte formula is ultra-pigmented, never patchy, and even manages to stay on through lunch.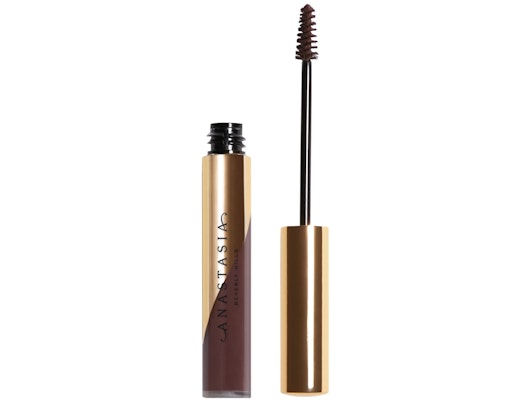 Courtesy
Who: Sophie 
What: Anastasia Beverly Hills® DIPBROW® Gel ($18)
Why: If I had to choose between brushing my hair or brushing my brows, I'd choose the latter in a heartbeat. I've become quite a brow gel snob over the years, and only settle for ones that give me arches that could rival model Cara Delevingne (or so I tell myself). So when Anastasia Beverly Hills launched a spoolie version of its popular pomade, I couldn't wait to try. This brow gel is super-pigmented, and stays put throughout the day without flaking or smudging. I've yet to wear it through a sweaty workout, but the formula is waterproof, so I reckon it wouldn't budge.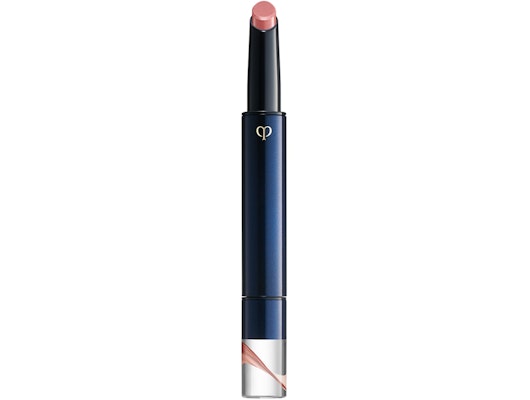 Courtesy
Who: Sophie
What: Clé de Peau Refined Lip LuminizerTM ($58) 
Why: This product does for my lips what my favorite "lit-from-within" highlighter does for my face. Technically a lipstick, it wears more like a radiant gloss, but without the stickiness. Instead, the glow comes from skin-soothing oils, which impart a subtle sheen and nourishment over time. I've tried a couple of the 14 shades offered, and each is just as flattering as the next.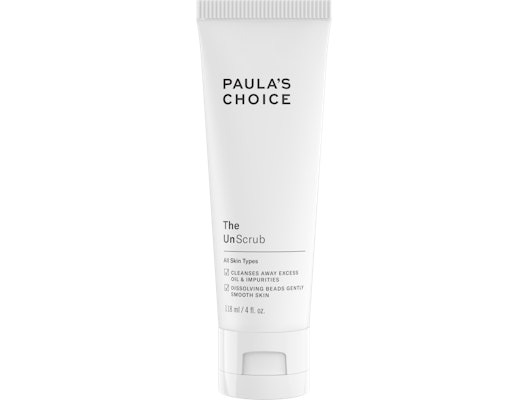 Courtesy
Who: Cat Matta, Copy Editor & Fact-Checker 
What: Paula's Choice® The UnScrubTM ($29) 
Why: You only need a tiny dollop of this lotion-like cleanser to remove makeup and excess oil, and you can simultaneously smooth out rough spots and eradicate dead skin, too. Its gentle formula contains round jojoba beads that naturally dissolve as you cleanse, so it's next to impossible to overdo it with overzealous fingertips. Environmentally-friendly and perfect for all skin types, it's a must-have for anyone looking for reliably soft and healthy skin.
Courtesy
Who: Cat 
What: juara® Clove Flower & Turmeric Anti-Aging Serum ($75)
Why: I don't think it's possible to sing too many praises of turmeric in skincare. Offering a range of anti-inflammatory and antioxidant benefits, whether eaten or slathered on, this "superfood" definitely deserves the love. A few months ago, I started religiously using this product, which combines the powerhouse ingredient with a slew of other botanicals, nearly every morning and night. The result: noticeably smoother, more radiant, even-toned skin.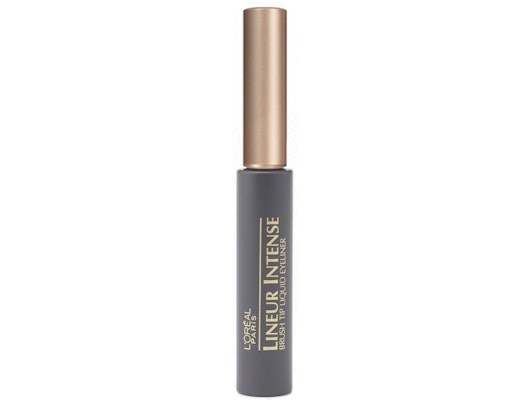 Courtesy
Who: Cat
What: L'Oreal® Paris Lineur Intense® Brush Tip Liquid Liner ($9)
Why: Judge not by the price, but the pure intensity of this eyeliner, which has silky fine applicator bristles that glide the waterproof formula on in one slick swipe. And fear not, those who are wary of liquid liners, you can achieve an incredibly thin line and build on it from there, so as to avoid a mess you have to rewash your face to undo. (Pro tip: There's nothing a few wet Q-Tips® can't do to help perfect any shaky or uneven lines.)
Product prices may vary from the time this article was written.
Some complementary products were provided to the author for the purpose of writing this article.
Allergan® may receive commission for purchases made through links in this article.