First, there were face masks. Then — after people discovered how fun and effective they could be — they started using more than one formula at a time. This concept of  "multi-masking" has been trending for a few years now, and it actually makes a whole lot of sense. After all, different areas of your skin have different needs (especially if you have combination skin). For instance, you could apply a detoxifying clay-based mask on an oily T-Zone, a hydrating mask to dry cheeks, and rest assured that each skin qualm is addressed appropriately.
Turns out, your hair should actually be treated in a similarly specific way — at least when it comes to conditioning. Just as your T-Zone and cheeks benefit from different facemasks, your scalp and your ends tend to need two different things. For example, a hydrating conditioner may help nourish the ends of your hair, but it could cause buildup on your scalp. On the flip side, a scalp-friendly conditioner formulated to remove buildup might not be nourishing enough for your ends. (To use our skincare analogy: our scalp is the oily, built-up T-Zone, and our ends are those thirsty, dry cheeks).
According to Lana Rovner, Marketing Director for Klorane®, this practice of "multi-conditioning" is one we should all be following. "It works the same way [as multi-masking]," she notes. For the scalp, she recommends using a conditioner and/or scalp treatment that is formulated specifically to treat whatever seems to be ailing you. For the lower half of your hair (approximately earlobes to ends) you'll want to focus on moisture. Rovener says you can use a regular conditioner, as long as it's hydrating (look for fatty ingredients like shea butter and avocado oil). You could also treat your ends with a nourishing hair mask.
When multimasking, feel free to apply both products one at a time or simultaneously, so long as you keep them to their specific zones.
If this all seems too cumbersome, just remember this: "Scalp health is imperative to hair health," Rovner says. So even though taking time for the area seems like a complicated second step, it can work wonders for your mane in the long run.
Ready to give multi-conditioning a try? Get started with options below. For the scalp:
Itchy scalps will love BRIOGEO® Scalp Revival® Charcoal + Peppermint Oil Cooling Jelly Conditioner ($36). The formula contains charcoal to blast through buildup and peppermint oil to soothe.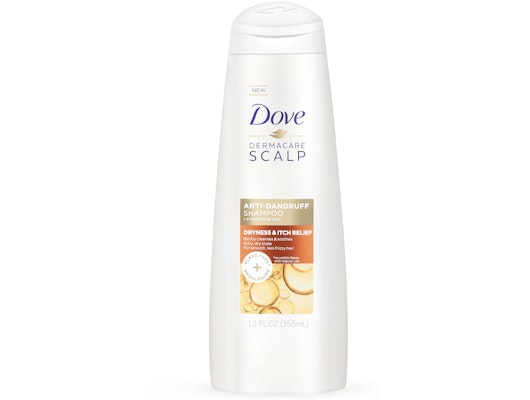 The Dove® DermaCare ScalpTM Dryness & Itch Relief Anti-Dandruff Conditioner ($5) is a great budget buy that nixes dandruff. Zinc Pyrithione, the active flake-fighter, works in tandem with shea butter to leave hair smooth.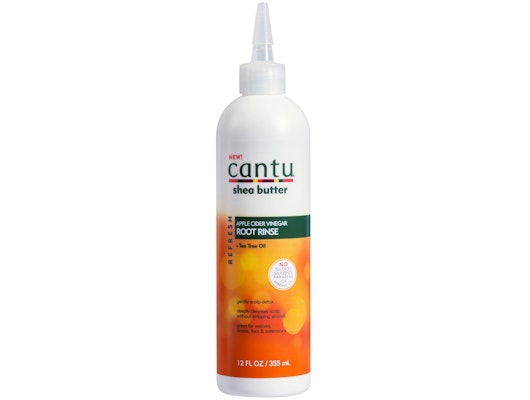 If you tend to pile on styling products, consider the Cantu® RefreshTM Apple Cider Vinegar Root Rinse ($6). The scalp rinse removes buildup and leaves hair with a halo of shine.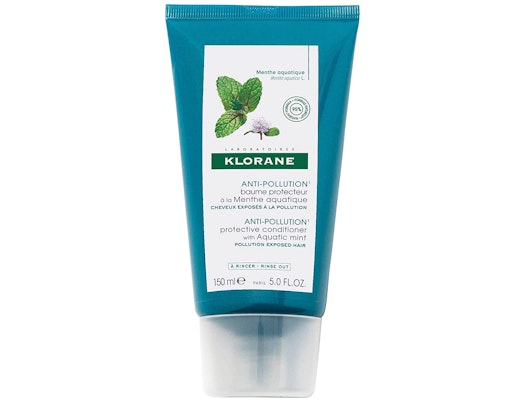 City dwellers, take note: The Klorane Protective Conditioner With Aquatic Mint ($20) protects the scalp from harmful air pollutants, thanks to its high antioxidant content.
For the ends: 
Looking for something even more hydrating? Curly girls and those who have chemically processed hair go gaga over Aussie® Paraben-Free 3 Minute Miracle SmoothTM Conditioner ($3). In just three minutes, this conditioner takes hair from frizzy mess to seriously smooth, thanks to shine-inducing avocado.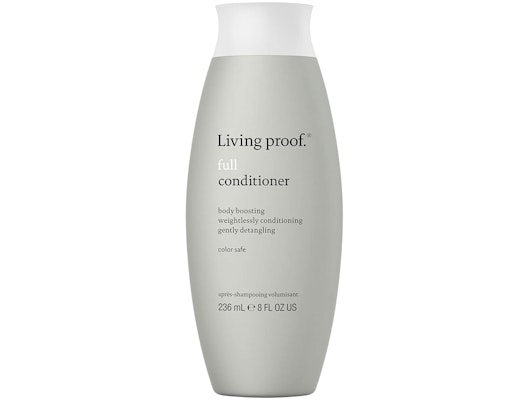 If your hair is on the thinner side and the idea of a heavy moisturizing conditioner scares you, pick up the Living proof® full conditioner ($26). This lightweight formula hydrates without weighing hair down, making it great for folks still looking for a touch of volume.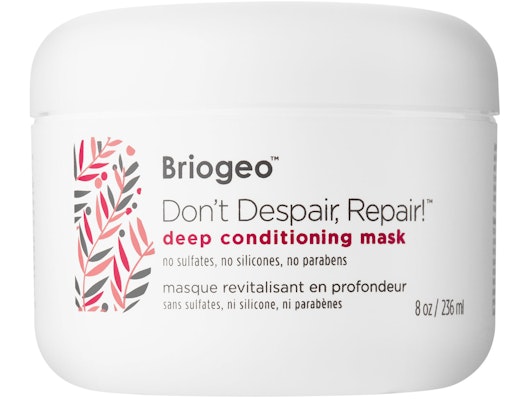 The Don't Despair, Repair!® Deep Conditioning Mask ($36) contains oils of almond and rosehip, which tame frizz immediately and nourish hair over time. B vitamins promote shine and strength, even for dry, damaged hair. Slather the thick, creamy formula over your ends once a week.
Regardless of what you're looking for in terms of conditioning different areas of your hair, there's a formula out there for you. Sure, multi-conditioning might add an extra step to your hair care routine. But this one simple step can have serious payoff — a healthy head of hair that shines. And isn't that worth a little extra effort?
Some complimentary products were provided to the author for the purpose of writing this article.
Product prices may vary from the time this article was written.
Allergan® may receive commission for purchases made through links in this article.