In our series A Day In the Life, we take a closer look at the busy schedules of the experts behind your favorite beauty, skincare, or medical aesthetics treatments. What you learn just might surprise you!
Forget any preconceived notions you've had about being able to do it all on your own. Wash away any guilt about not having yet achieved what you had believed you would by now. If you really want to have it all — and trust us, it is possible — you have to remember these two things: ask for help and stop trying to be perfect. Take it from New Jersey-based plastic surgeon Dr. Alexis Parcells.
"One of the tips my mom gave me was knowing when to ask for help and not feeling ashamed for asking," Parcells says. "It's okay to ask for help. It's okay to recognize what you can and cannot do."
Having grown up in a household surrounded by strong women, it makes sense that Parcells would fall into a line of work — and more specifically, at a medical practice —  with predominantly female clientele. She specializes in both aesthetic augmentation and breast reconstruction (in addition to work with cosmetic injectables, as well as corrective plastic surgery for skin cancer and burns), but her end goal is always to give women the help and support they need. On top of that, she's a mother to three young girls, and is running multiple side projects.
Calling Parcells a superwoman puts it quite lightly, but she credits her husband and a team of people for helping her achieve each one of her goals — no matter how messy or imperfect things get. "You have hopes and wishes that everything is going to be perfect, but you can't think like that. It's just destructive," she says. "You're going to have your productive day, and you're [also] going to have a day with setbacks. As long as you stay focused and give yourself permission to take a year — or five, or ten years — to accomplish a goal, then it's more attainable."
To see what an "average" day in her life looks like, keep reading. She broke down her day to let us see how she juggles it all.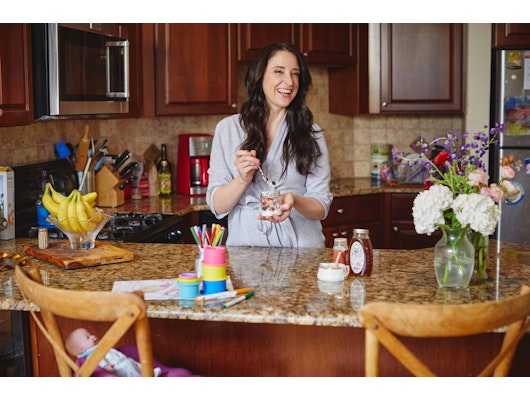 Photo By: Ben Stone
6 a.m.: "I am up and getting my daughters ready for the day. My three-year-old is in preschool, so getting her ready is a huge part of the morning routine. If I have an early case, I'm out the door at 6 a.m."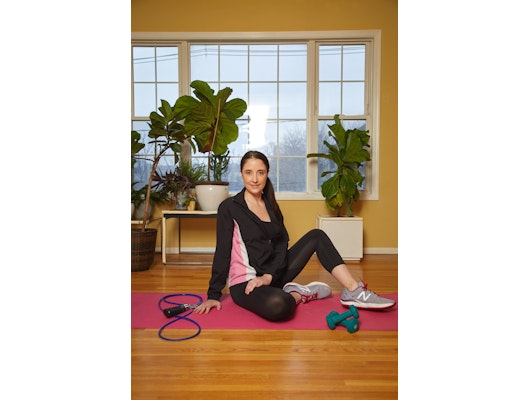 Photo By: Ben Stone
7:30 a.m.: "Our nanny comes in Sunday night and stays with us through Friday afternoon. She comes down and [helps us] get ready for the day. I drop my daughter at nursery school and then go to the gym for 45 minutes. I try to make time to go to the gym in the morning; it's important to have time to yourself. I had my second child during residency, and [at that point] I hadn't felt like myself in a really long time. I started working out in the gym and eating healthy, and it's still really important to me."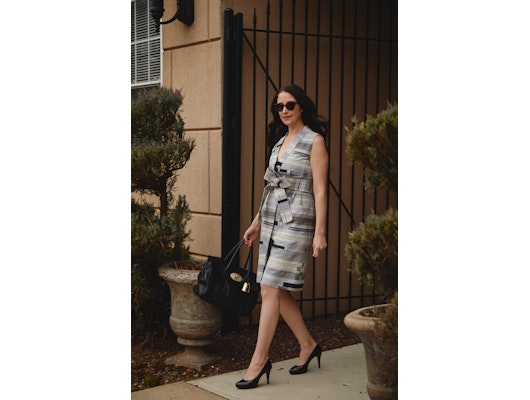 Photo By: Ben Stone
9 a.m - 5:30 p.m.: "I head into the office and try to see a few patients. Depending on what kind of day it is, [I do different things]. Sometimes I have patients in for laser treatments or I see pre-op and post-op patients. If there's a surgery, I'll pop in and do my portion of it."
Photo By: Ben Stone
5:30 to 6 p.m.: "This is when I try to wrap things up so I can be home to give the girls dinner, give them a bath, and get them ready for bed."
Photo By: Ben Stone
 7 to 9 p.m.: "The girls are in bed by 7 p.m. This is when I work on self-improvement projects — I'm working on a lot of things! I'm designing my new website bravebras.org, which educates women on breast reconstruction. I'm trying to partner up with The BreastiesTM, a breast cancer support group started by women who talk about their cancer treatments and breast reconstruction, and I'll brainstorm ideas with them. I'm beginning to start a breast cancer support group in New Jersey, and working on all these research projects. My partner and I are trying to develop our own organic skincare line. I'll also brainstorm for my hospital's fundraiser, Fashion For The PinkTM.
There are nights where I am operating from 10 to 11 p.m. at night, but this is a general overview of what a typical night looks like."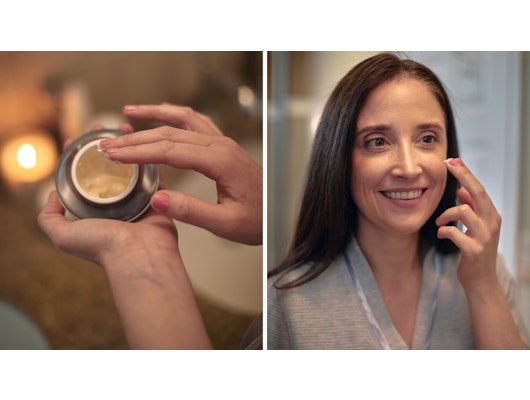 Photo By: Ben Stone
This window of time is also when Parcells completes her evening skincare routine. "I was clueless before I joined the practice about the importance of taking care of your skin," she explains. "I've always worn SPF — I was a lifeguard — and hats. Just the daily routine over the course of the year, doing all the technical stuff twice a day, makes a huge difference."
She adds, "I'm a huge fan of SkinMedica®. I do an eight-step routine and I enjoy it. I also think going for that facial or injectable treatment is important [to me]; you have to do things for yourself."
---quiz start
---quiz end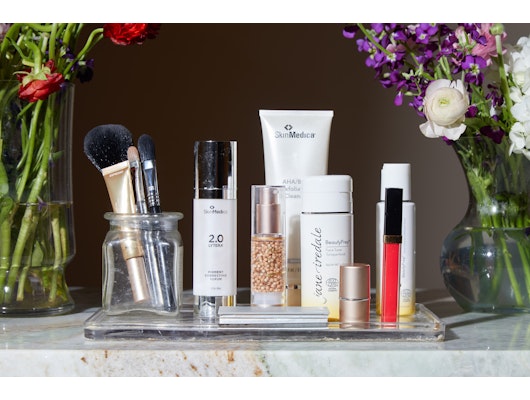 Photo By: Ben Stone
[Editor's note: Injectable wrinkle reducers temporarily smooth the look of moderate to severe wrinkles in certain areas of the face, including the forehead, frown lines, and crow's feet. Injectable filler is a temporary treatment that adds volume to areas of the face such as the lips, cheeks, and laugh lines. Like any medical treatment, both injectable wrinkle reducers and injectable fillers have potential risks and side effects. Talk to a doctor to see if they're right for you. And learn more now by chatting with a trained aesthetic specialist.]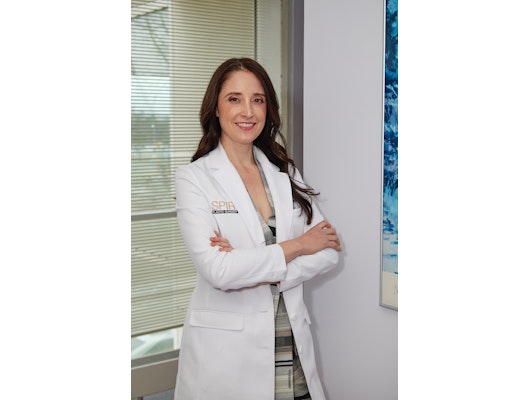 Photo By: Ben Stone
Saturday and Sunday: "My husband and I have a rule that we don't make plans on weekends, unless it's something big or something we talked about beforehand. Like, one Sunday, I had brunch with female plastic surgeons I'm mentoring, and I brought my girls. I didn't have any female mentorship when I went through training. I've worked with female plastic surgeons, but they weren't into mentoring. I've made it a point to be a mentor to the women following me and graduating in the upcoming years. I have a great relationship with them; they know they can always text and call me. They've even scrubbed in a few cases with me. I really enjoy fostering those relationships with them because I believe the future of plastic surgery is female. But in general, this helps us spend quality time with the girls. This is when we regroup."
SkinMedica® is an Allergan®-owned skincare line.