We're selective about the formulas we use on our hair, skin, and nails. The Spotlyte 7TM highlights recently-released and/or noteworthy products you can add to your makeup bag, one day at a time. Let's go shopping.
Toothbrushes, like deodorant, have a reputation for feeling clinical, utilitarian, and far from sexy — which is a shame, considering we have to interact with them twice a day, every day, indefinitely. So, we searched for the buzziest toothbrushes on the market, and emerged with a trove of goodies. From a brush created by a celebrity dentist, to a silicone-bristled beauty, seven of the snazziest brushes you'll want to invest in, stat. (And once you do, pair it with one of these equally spiced-up toothpaste formulas.) Happy brushing!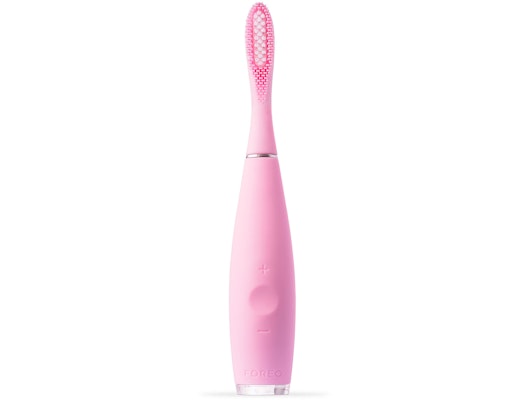 Courtesy
Skincare lovers might know Foreo® as the brand behind the quirky silicone facial cleansing brush. The ISSA® 2 Toothbrush ($169) uses the same concept — flexible silicone and polymer bristles — to provide a deep clean, but for teeth. This brush is waterproof and boasts a year-long charge.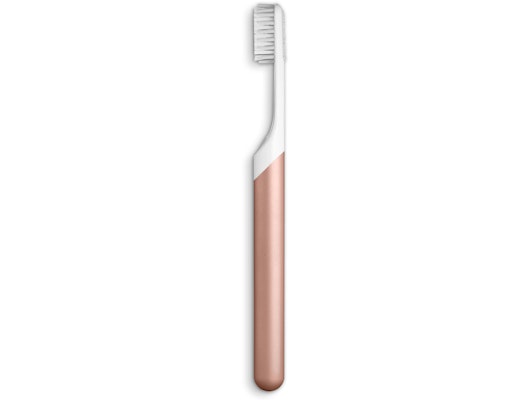 Courtesy
Quip® (from $25) has quickly become the cool kid of toothbrushes, thanks to its sleek, Instagram®-worthy shape and color options (which range from pastels to metallics). It's worth noting that this brush is battery-powered, so there's no clunky charging device to clutter up your sink space. Also, the brand has a subscription model that delivers new brush heads to your door every three months.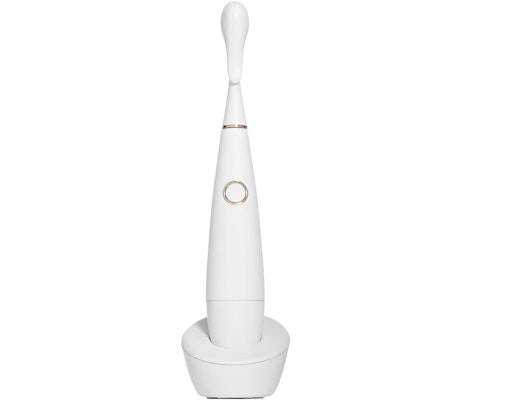 Courtesy
Created by the eponymous celebrity dentist, Apa® Clean White Sonic Toothbrush ($250) makes brushing feel more luxurious than inconvenient. Tap the sleek central button to toggle between three settings: clean, whiten, and massage. The lattermost feature is intended to give your gums some TLC and/or be used on sensitive teeth.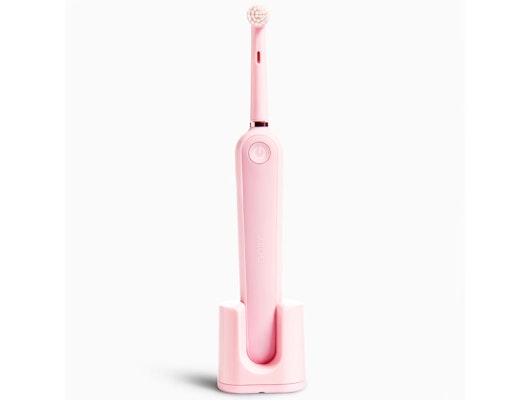 Courtesy
GOBY® ($60) features many of the same qualities as some of its pricier counterparts; an appealing design, two speed settings, and an impressive battery life (it lasts about two weeks between charges). The bristles encircling the small, round brush head are on the softer side, but they pack a mighty cleaning punch nonetheless. We'd be remiss not to mention that the brand has a subscription service for brush heads, too.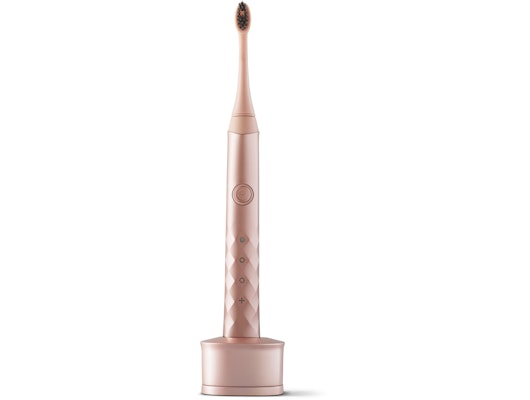 Courtesy
Rose gold fans (isn't everyone?) are sure to ogle over the BurstTM Rose Gold Sonic Toothbrush ($100). But this metallic stunner is more than just a pretty facade: The bristles are infused with grime-busting charcoal (which is frequently used in deep-cleaning skincare) and they move at 33 thousand sonic vibrations every minute. Travelers, take note: a one hour charge will last up to a month.
Courtesy
The Radius® ($10) does not rely on vibrations, rotations, or oscillations — instead, its claim to fame is an oversized brush head and super-soft bristles. Using this brush might just be the closest you'll ever get to giving your teeth a hug. Your hand will feel comfy, too, thanks to ergonomically-designed options for both lefties and righties. Lastly, you can rest assured that your beloved brush is healthy for you and the planet: Radius brushes are certified BPA-free and vegan.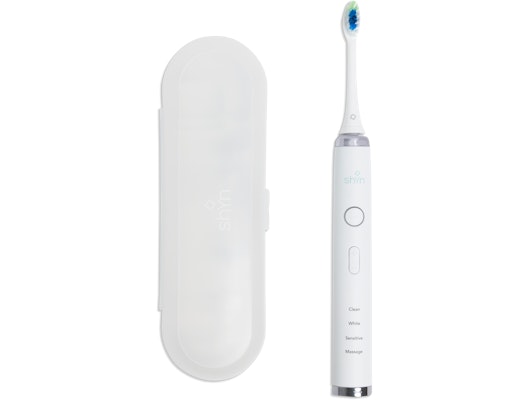 Courtesy
In a world where everything is becoming customizable, it's hardly surprising that dental care is following suit. ShynTM is a subscription service that delivers all your personal dental needs — including toothpaste, floss, and a high-tech brush — in a nifty package. Plus, there's optionality with your brush head based on your tooth goals (Whitening? There's a brush for that).
Some complimentary products were provided to the author for the purpose of writing this article.
Product prices may vary from the time this article was written.
Allergan® may receive commissions for purchases made through links in this article.