As consumers become more educated about the beauty industry, they've given their favorite brands a challenge: to take the environment more seriously when it comes to launching new formulas. Everything — from what resources and ingredients are used to develop them, to the packaging they're housed in — is under speculation by eagle-eyed shoppers.
The good news: brands are rising to that challenge. We're pleased to see that many companies are taking the initiative to ensure that recycling products, in particular, is as easy as possible. Some of your favorites even offer to do the dirty work for consumers through various drop-off and mailing programs. If you want your beauty routine to make you feel and look good, keep reading. We've spotlighted seven brands that will help you recycle old containers. Even better, many offer up a steep discount or even free products (from full-size lipsticks to face masks) in exchange for your empties.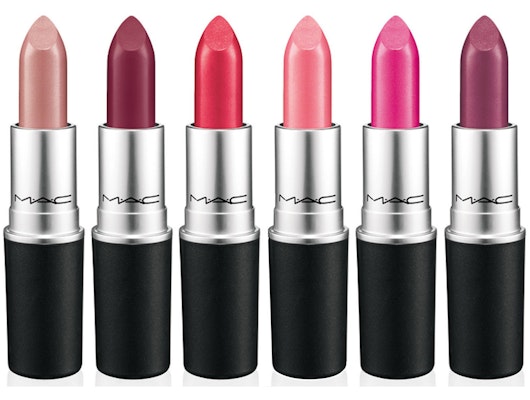 The organization: MAC® Cosmetics
How the brand recycles: As part of the Back-to-MACTM Program, the brand will recycle MAC primary packaging containers (such as empty tubes of lipstick or mascara) returned to a MAC counter. If you have six or more empties, you'll be rewarded with a free, full-sized lipstick of your choosing (can we suggest the ever-popular MAC Ruby WooTM?). If you don't have a MAC store or counter nearby, you can also send the used containers via mail (more on shipping here).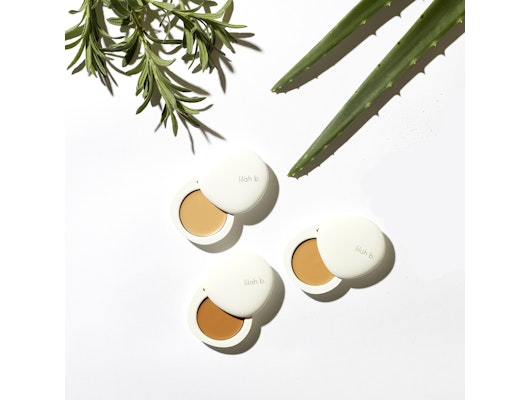 The organization: Lilah B.®
How the brand recycles: If you've recently KonMari'd your home and are left with unwanted beauty products, it can be hard to figure out what to do next. Recycle? Ditch? Donate? In the spirit of simplification, green beauty brand Lilah B. takes the guesswork out of all that for you with its decluttering program. Just email declutter@lilahbeauty.com) to receive a prepaid shipping label, drop your package in the mail, and the brand will handle the recycling for you.
Courtesy
The organization: 100% Pure®
How the brand recycles: This Earth Day (April 22), 100% Pure will launch its Recycle and Be RewardedTM program. For this initiative, the natural beauty brand will handle the recycling for used, empty 100% Pure products returned to any of its retail store locations. Consumers will receive special stamp cards for every empty as a thank you. Once you rack up 10 stamps, you'll score a free travel-size product of your choosing.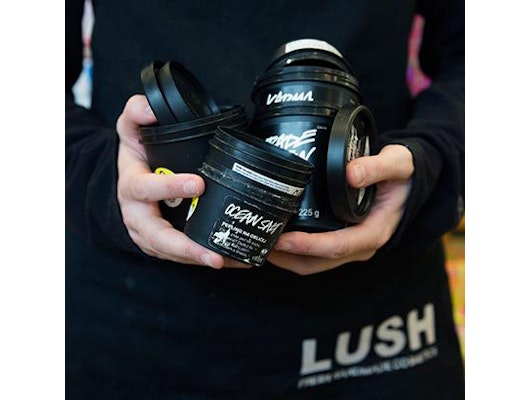 The organization: LUSH® Cosmetics
How the brand recycles: The team behind Lush Cosmetics is known for its serious strives for cleaner, more sustainable packaging. The company makes its bottles from BPA-free, 100 percent post-consumer recycled plastic, and encourages its "lushies" to reuse or recycle them once finished. They also provide an added incentive to be a greener shopper: bring five clean, empty pots to one of their shops and the employees will do the recycling for you — and gift you with a free, fresh face mask.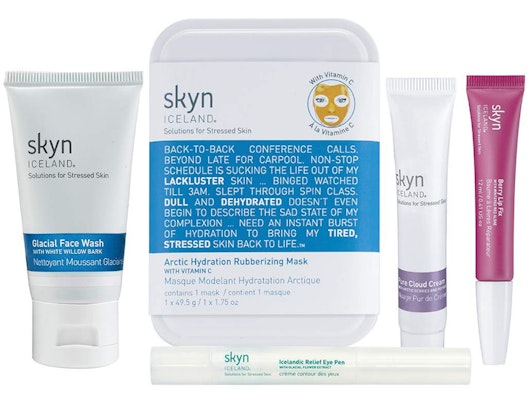 The organization: skyn ICELAND®
How the brand recycles: To make it easier to recycle the brand's jars, bottles, and other packaging, skyn ICELAND has teamed up with TerraCycle®, a company dedicated to finding solutions for hard-to-recycle materials. Simply ship your used skyn ICELAND products back to the company (visit the brand's website for directions, including a shipping address and form to help track your package). Once your qualifying mailing has been processed and recycled, you'll receive a unique code for $10 off your next purchase.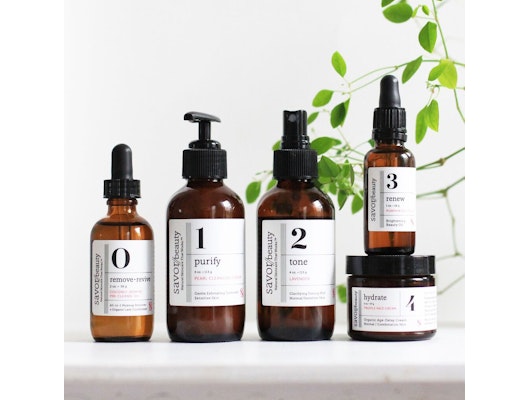 The organization: Savor Beauty®
How the brand recycles: Savor Beauty is another brand that has partnered with TerraCycle in an effort to help the environment. Rinse out your Savor Beauty empties and bring them to one of the brand's three New York locations (West Village, Upper West Side, or Hudson Valley). They'll recycle the packaging for you and offer a gift in return: three full-size empties will score you a lip balm, six nets you your pick of a travel-sized product, and if you bring in 10, you'll receive a discount of 15 percent off a full-size product.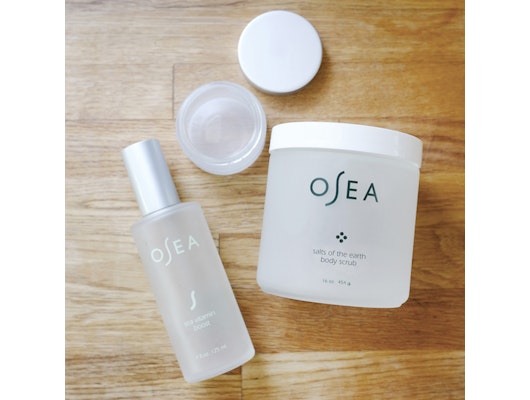 The organization: OSEA® Malibu
How the brand recycles: The team behind OSEA Malibu is deeply committed to vegan formulas and sustainable packaging and, now, they're adding recycling to the list. The new OSEA Skincare Studio Recycling ProgramTM helps consumers recycle their used OSEA products by asking them to drop off empty packaging at the brand's Los Angeles studio location. For every six containers turned in, you'll receive a $40 credit towards a treatment at the spa.