Look at any skincare label, and you'll probably find a caveat in the form of three little words: "with consistent use." Unfortunately, most skincare formulas require diligent application before results appear. Nothing really works instantaneously — that is, except for at-home peels, which come pretty damn close. Perhaps that's why DIY chemical peels have become so popular as of late. Oftentimes, a single 10-minute treatment can elicit significantly brighter, smoother skin — which suggests that these formulas bypass skincare's longstanding "good things take time" clause.  
Peels rely on acids to chemically dissolve the intercellular "glue" that holds dull, dead skin together (and "peels" off those dead cells). This allows their ingredients to better penetrate the skin and work on a far deeper level to even out skin tone, smooth skin texture, and clear pores. Face peels can deliver more dramatic, glow-enhancing results, even when they're done at home.
At-home peels can contain a variety of different acids, each of which can benefit different skin types. In order to get the biggest benefit from your peel, it's best to use one that relies on an acid that works best with your skin type.
How to find an acid that works for your skin
There are two primary types of chemical exfoliating acids: alpha-hydroxy acids (AHAs) and beta-hydroxy acids (BHAs). The former work primarily at the surface level, while the latter goes into the pore to help clarify and detoxify. (Read all about different acids in skincare here.)
Since BHAs go into the pore, those with blemish-prone skin should look for peels containing the BHA salicylic acid, recommends NYC-based dermatologist at New York Dermatology GroupTM, Dr. Jessica Weiser. "This beta-hydroxy acid helps to decongest pores and exfoliate dead skin cells to promote healthy skin turnover, while simultaneously providing anti‐inflammatory effects to reduce redness and swelling," she explains. Find the acne-busting BHA in FAB First Aid Beauty® Facial Radiance Intensive Peel ($40), which pairs it with charcoal and kaolin to help draw out impurities and tamp down oil.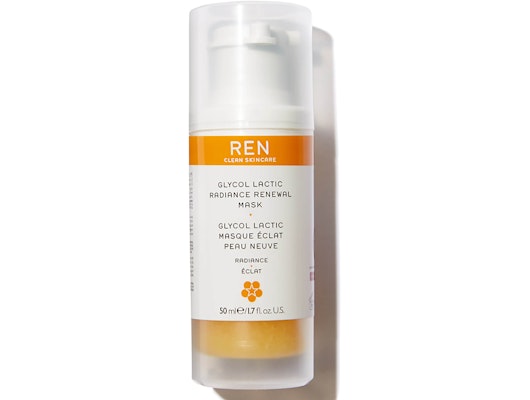 Sensitive skin types can benefit from BHA, as well as some alpha-hydroxy acids such as lactic acid, which gently spurs cell turnover and exfoliates without causing dryness or irritation. In higher concentrations, it can also help with overall brightening. "Lactic acid peels are good for hyperpigmentation of photo­damage, acne, and melasma," says Patricia Wexler, MD, dermatologist and founder of Wexler DermatologyTM in New York, NY. Try the REN® Glycol Lactic Radiance Renewal MaskTM ($56), which complements the acid with fruit enzymes to delicately slough off dead cells.
The gold standard (and most common AHA) for at-home peels is glycolic acid. Not only does it suit the majority of skin types, including those prone to acne, but it simultaneously brightens, smooths, and shrinks the appearance of pores. "It is an excellent exfoliant in helping to remove dead skin cells and turn over the skin surface," says Weiser.  
It's so effective in part because of its molecule size, which is very small and can therefore penetrate more deeply into the skin than other acids. The downside: This also increases the potential for irritation, so sensitive skin types should practice caution. Find glycolic in the BeautyRx® The Progressive Peel® ($98) or the Caudalie® Glycolic Peel ($39).
Partial to more than one acid? No problem. Luckily, acids tend to play well together, which has allowed brands to mix and match the best of both worlds. (Try the Dr. Dennis Gross® Clinical Grade Resurfacing Liquid Peel ($95), which contains BHA and AHA.)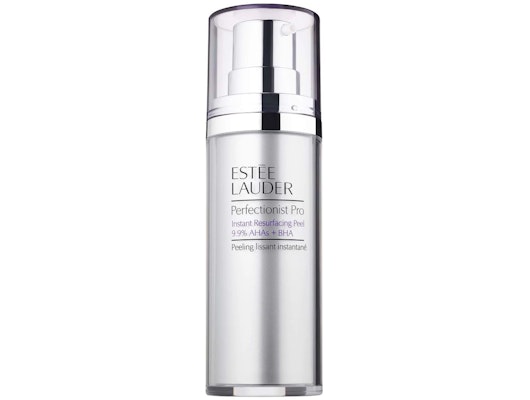 On a similar note, some at-home peels are fortified with other skin-supporting mix-ins such as hyaluronic acid. Try the Estée Lauder® Perfectionist ProTM Instant Resurfacing Peel ($75), which blends AHAs, BHAs, and hydrating hyaluronic acid in a single step. (Read our beauty editor's review of Estée Lauder Perfectionist Pro Peel here.)
While there is room to play with at-home peels, keep in mind that certain acids should only be administered by a board-certified dermatologist or plastic surgeon, according to Weiser. Among these are retinoic acid, trichloroacetic acid (or TCA), and phenol, which are so strong that they could potentially burn skin. Before using any at-home peel formulas that contain these acids, be sure to consult with your dermatologist to ensure that they're right for you. 
[Editor's note: Retinol shouldn't be used by those who are pregnant, considering getting pregnant, or nursing. Please consult with your doctor before use.]
Now that you've picked the best chemical exfoliant for your skin type, follow these tips for making sure you maximize the glow potential and minimize irritation.
Know what products not to use.
Because peels are more serious business than your average skincare formula, they require a little more forethought. Certain things can interfere with efficacy — or even cause unwanted side effects. For instance, self-tanning a few days before a chemical peel can lead to streaking and/or skin modeling. Self-tanner resides on the outermost layer of dead skin; as peels slough the skin away, the tan appears patchy.  
Another pre-peel no-no: waxing and/or depilatories. (Wexler suggests refraining from these types of hair removal methods five to seven days before your peel). By potentially removing the outermost layer of the skin, these treatments can sensitize skin and make it more vulnerable to irritation from the peel.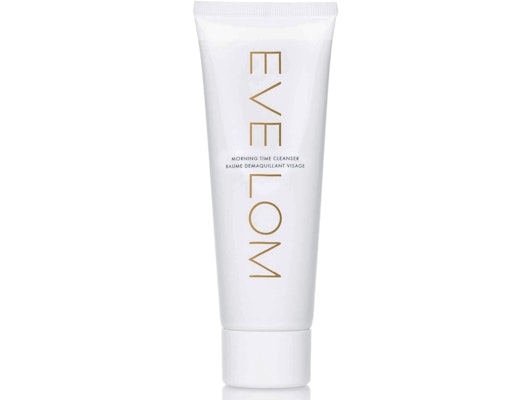 Prep with a mild exfoliant.
If you know you'll be spending Friday night with your sister's Netflix® account and a face peel, that type of advanced notice can work in your favor, says Wexler. She recommends priming the skin with a gentle exfoliant 24 hours prior to the peel. Doing so will create a smooth, clean canvas for the actual peel to do its best work. Try a cleanser containing ultra-gentle acids like lactic or salicylic, or sloughing fruit enzymes. The Eve Lom® Morning Time Cleanser ($60) should do the trick, as it contains gentle papaya enzyme. Wexler prefers cleansers with small, non-abrasive granules, which offer the most control over sloughing (just don't rub too hard!). Try Cetaphil® Extra Gentle Daily Scrub ($8), which contains super-fine granules to slough, and ceramides to protect the skin barrier.
Amplify the effects.
If you've stopped experiencing that satisfying post-peel glow, consider this unconventional hack for turning up the intensity: use rubbing alcohol to prep the skin. "This will remove oils from the skin's surface to enhance acid penetration," Weiser explains. That said, she cautions against novices and those with sensitive skin types using this technique, as alcohol can dry the skin and leave it more susceptible to irritation.
Incidentally, if you do experience any discomfort, remove the peel or apply a peel neutralizer immediately (like PlatinumTM Skincare Post-Peel Neutralizer, $14), which will deactivate the acids and slow discomfort. (One perk of AHAs is that water alone neutralizes them, so all you need to do is splash your face.)
Use a fresh formula.
As with expired milk, using an expired peel toes the line between totally fine and risky business. Contrary to what one might assume, expired peels can actually be stronger than freshly-bought formulas. "As the water evaporates within the peel [over time], the acid concentration increases," explains Wexler. So that years-old peel may actually pack a stronger punch than it did when you first bought it. Proceed with extreme caution — or better yet, buy a fresh batch.
Pile on the product.
If you're not ready to strip your skin down, consider doubling up instead — with product, that is. Applying a second coat of your peel formula will deliver more of its exfoliating power to your skin, and give you enhanced results. But only do so if you've used it before and tolerated it, warns Weiser. If you experienced significant burning or prolonged redness, you might want to sit this one out.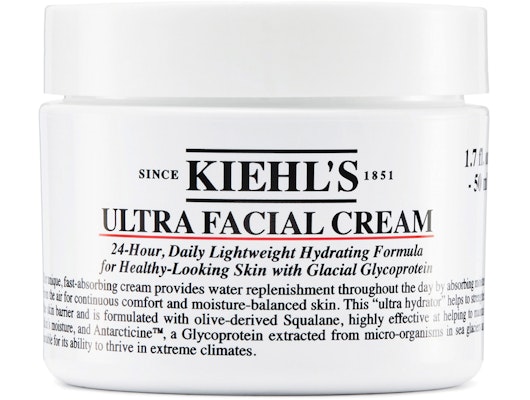 Prolong the glow.
Post-peel care is arguably just as important as peel prep. So, after you've washed the formula away, load your skin with products that will prolong that glow. Nutrient-rich serums are a good place to start. Look for formulas containing hyaluronic acid, vitamin B5, and/or naturally soothing ingredients like calendula. Next, apply a "liberal layer of moisturizer," Weiser says. This can be any moisturizer, as long as it does not contain strong active ingredients like retinol, which can be too harsh for freshly-peeled skin. Instead, opt for a mild formula that supports the skin barrier. The gentle, squalane-rich Kiehl's® Ultra Facial Cream ($30) can be especially helpful since you're now in repair mode.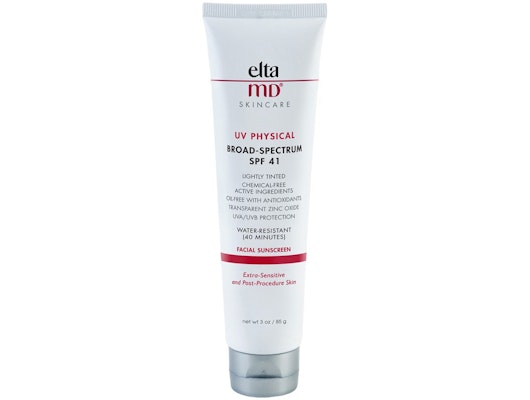 Be especially diligent about sun protection.
Once the peel has removed the dull, pore-clogging dead cells from skin, it leaves the newly revealed cells underneath more vulnerable to sun exposure. That means post-peel, skin is more prone to sunburn and other types of UV damage. "I recommend physical barrier sunscreens — those containing zinc oxide or titanium dioxide — with broad‐spectrum UVA/UVB protection," says Weiser. Our favorite is Elta MD® UV Physical Tinted Broad-Spectrum SPF 41 Sunscreen ($30), which blends into all skin tones and feels weightless. Apply it every two hours to ensure the right amount of protection.
Dr. Patricia Wexler is a paid Allergan® consultant.
Some complimentary products were provided to the author for the purpose of writing this article. 
Product prices may vary from the time this article was written.
Allergan® may receive commissions for purchases made through links in this article.