If you've ever felt "too busy" to even wash your face at night, you're not alone. As we become increasingly slammed (let's face it — we've all felt the weight of an overpacked schedule at some point), skincare can be the first thing to fall to the bottom of the priority list. This is especially true in an age where 10-step routines have become the new norm. In fact, the elaborateness of it all is enough to make you throw in the proverbial (and literal) towel.
But before you resort to makeup wipes for life, know this: the recipe for glowing skin does not necessarily look like a medicine cabinet overflowing with products. As we discovered from a handful of ultra-busy women, even the simplest skincare routines — if performed consistently — can elicit favorable results.  In other words, the quality over quantity rule might just apply to skincare.
Just take it from five highly active women — from a jetsetting mom blogger to one of the biggest PR powerhouses in New York City. Each has made a mark on their various fields, but they share the commonality of working in industries where radiance is practically part of the job. For instance, Dikla Goren, founder of the popular motherhood blog, Girl Plus Two, has built her career on being camera-ready — yet her skincare routine relies on two simple pillars: cleansing and moisturizing. Below, four more women on how they make time for their skin, makeup, and even injectables. Who knows — they might just make you rethink that whole "I don't have time" thing.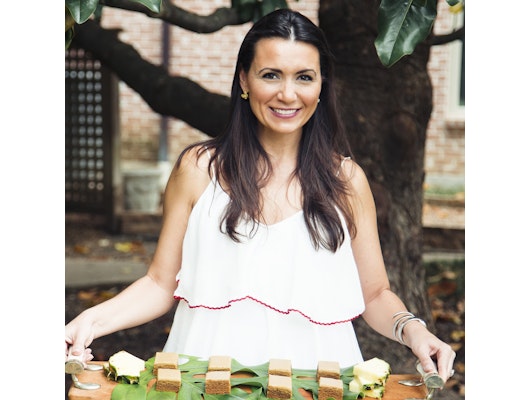 Photo Credit: JerSean Golatt
Who she is: Kimberly Whitman
What she does: Author and lifestyle expert, ambassador for NorthPark CenterTM
Why we chose to "SpotlyteTM" her: The term "hostess with the mostest" is no more applicable to anyone than it is to Kimberly Whitman. The southern belle has squeezed seemingly every opportunity out of the party-planning industry, starting with the creation of her own party rental line back in the late '90s. Next, she launched a successful RSVP and calendar website, which served as a touchpoint for all of Dallas's most notable charity events.
Today, Whitman is still in the party business, but she wears significantly more hats. Perhaps most notably, she's a writer extraordinaire; Whitman served as Editor At Large for the magazine Southern Living®, and has written a whopping eight (!) books to date on various entertainment-related topics. (We're partial to Parties Around a Punchbowl, which forces you to rethink the classic party vessel in numerous ways.) In 2015, Whitman materialized her classic Southern style via a line of monogrammable linens (you may have seen them flanking the tables at particularly stylish dinner parties). We can't wait to see what else this ambitious hostess cooks up. In the meantime, we got the scoop on how she keeps her skin looking fresh.
Spotlyte: With your busy schedule, how do you make time to care for your skin?
Kimberly Whitman: I cherish my getting-ready time —  It is one of my favorite parts of my day! I love to sit at my vanity and play with creams and makeup.  
Spotlyte: Which skincare products are you loving right now?
KW: I have very sensitive skin, so I have to be careful. I've been trying a lot of the Goop® beauty products lately and I love them. I also love BeautyBioTM and Sio® products. I also love acupuncture, and essential oils to get me in the mood [before a big event]!  
Spotlyte: What is your stance on cosmetic injectables?
KW: I've gotten injectable wrinkle reducers on my forehead a handful of times over the last ten years. I just started going to Dr. Lori Stetler.
---quiz start
---quiz end
[Editor's note: Injectable wrinkle reducers are used to temporarily smooth the look of moderate to severe wrinkles in certain areas of the face such as the forehead, frown lines, and crow's feet. Like any medical treatment, they have potential risks and side effects. Be sure to talk to a licensed provider to see if they're right for you. Have more questions? Chat with our team of trained aesthetics specialists now.] 
Spotlyte: What's the best piece of advice you can give to someone who is looking to follow a similar career path?
KW: Don't be afraid to talk about what you want and share your goals. If I hadn't reached out to a friend to tell her that I wanted to write a book, she would not have thought to connect me to my publisher — and I probably wouldn't be an author.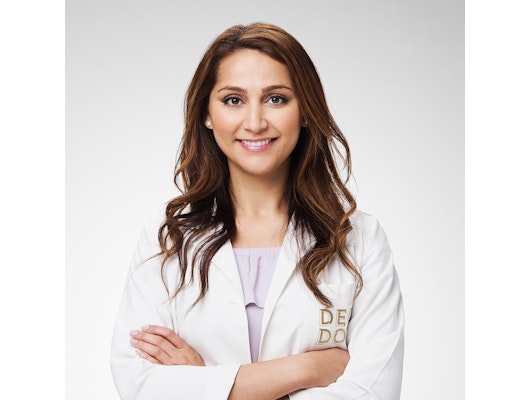 Photo Credit: DeoDoc Intimate Skincare
Who she is: Dr. Hedieh Asadi
What she does: Co-Founder of DeoDocTM
Why we chose to "Spotlyte" her: Asadi is an impressive combination of practicing medical doctor and successful businesswoman. In 2013, she teamed up with her sister to create an intimacy line that promotes openness around women's health, Deo Doc. In addition to taking a straightforward approach to items like intimate wipes and cleansers, the brand is aesthetically appealing — a trait that can be uncommon in the feminine care market. (Find Deo Doc in chic retailers like Violet Grey®.) Given that Asadi has dedicated her business to caring for intimate skin, we're intrigued by how she approaches skincare overall.  
Spotlyte: Tell us what your morning skincare routine looks like.
Dr. Hedieh Asadi: I usually get up at 6 a.m. I start by washing my face and applying moisturizer. I use Kanebo® Sensai® Emulsion ($86). For makeup, I use Kanebo Bronzing Gel ($40), and for intimate skin, I use our Intimate DeoSpray every morning — just like a normal deodorant.  
Spotlyte: What about your nighttime routine?
HA: I always shower before going to bed. I also wash my face with Kanebo Silky Purifying Creamy Soap ($40) and apply Kanebo Sensai Emulsion ($85). For my eye area, I use pH Formula® SOS Eye Rescue.  For my intimate skin, I use our DeoDoc Daily Intimate Wash ($22).
Spotlyte: Any other skincare essentials?
HA: I peel once a week with Kanebo Silk Peeling Powder.  
Spotlyte: What is your stance on cosmetic injectables?
HA: Since I am a doctor, I also perform [injections]. I believe injectable wrinkle reducer [can be] a good treatment [option] to smooth the appearance of [moderate to severe] wrinkles.
Spotlyte: What is your approach to anti-aging?
HA: The best thing to do for anti-aging is cardio exercise. There is no face cream in the world that can beat the effect of exercise and overall health on your skin!
Courtesy
Who she is: Dikla Goren
What she does: Influencer, lifestyle blogger, and founder of motherhood blog Girl Plus Two
Why we chose to "Spotlyte" her: Not only is this Israeli-born fashion influencer incredibly stylish, but she is also a mother of three — soon to be four! Goren is as open to sharing her parenting challenges and tips with her thousands of followers as she is sharing her latest outfit. You can often find her jetsetting to her home country of Israel — or somewhere equally as interesting — with her family in tow. In short, Goren proves that living your best (and most stylish!) life doesn't have to stop when mom life kicks in. Judging by her always-luminous skin, you'd never guess she's a frequent flier or a mom of three young kids.
Spotlyte: With your busy schedule (especially with kids), what are your top skincare priorities?
Dikla Goren: Always wash your face before bed. Also, you can never get enough moisture! I have little time for skincare, so my routine is simple.
Spotlyte: What do your mornings looks like?
DG: My mornings usually start around 7:30 a.m. My skincare routine depends on if I have an event or am just dropping the kids off at school. Some days I do nothing until noon, on others, I'm all dolled up by 8:30 a.m.  
But [most] mornings are super casual — I don't want to strip my skin of natural self-producing oils. At night, I apply thicker products with maximum absorption always in mind.
Spotlyte: What is your stance on cosmetic injectables?
DG: Pro! I get injectable wrinkle reducers to help [reduce the appearance of my forehead] lines. I started treating them in my early thirties.
Spotlyte: Best piece of advice for aspiring bloggers (and mothers)?
DG: If you believe in yourself, you become unstoppable.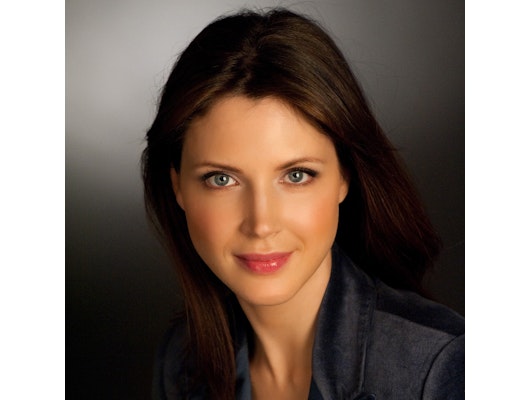 Courtesy
Who: Dasha Braverman
What she does: Co-founder of CryoempireTM
Why: Braverman is both businesswoman and health buff. She co-founded the trendy NYC-based cryotherapy business, Cryoempire, which has since garnered massive success (it has attracted the likes of Victoria's Secret® models, if that's any indication). Since its opening, Cryoempire has stayed on top of other energy-boosting health trends (it also offers IV drips).
In addition to being business-savvy, Braverman also knows her science: before she opened her business, she became a licensed Physician's Assistant. Braverman's focus on the intersection of beauty and wellness might just be why her skin is enviably luminous (maybe it's those Cryofacials). We caught up with her to see what else she sprinkles into her skincare routine.
Spotlyte: Where does taking care of your skin fit in to your list of priorities?
DB: Skin is a reflection of what goes on the inside — so for me, it's an indicator of how I'm doing in general. Not only that, I am in an industry that has high demands and expectations!
Spotlyte: What are three skincare products you can't live without?
DB: BB cream with SPF, a vitamin C and hyaluronic acid serum, and an exfoliating facial scrub. 
Spotlyte: What does your nighttime skincare routine look like?
DB: I use Neutrogena® wipes ($15) to remove any traces of makeup. Then, I wash my face with a glycolic acid face wash. I mostly use Bioline® for all my skincare needs. It's a wonderful, organic skincare line from Italy. As with most women, I try to fight aging! But always with balance, which is key to everything.
Spotlyte: Any skin treatments you swear by?
DB: Regular facials once a month. And cryofacials at least once per week to freshen up and get a nice glow. Nothing beats being comfortable in your own skin — pun intended! Leading a healthy lifestyle, like eating right and exercising, really goes a long way. Other than that, smile more often — it's the best natural enhancement!
Spotlyte: What is your stance on cosmetic injectables?
---quiz start
---quiz end
DB: I think they play a big role in [many people's routines]. However, I swear by [subtle-looking] injections. Not overdoing something is the key!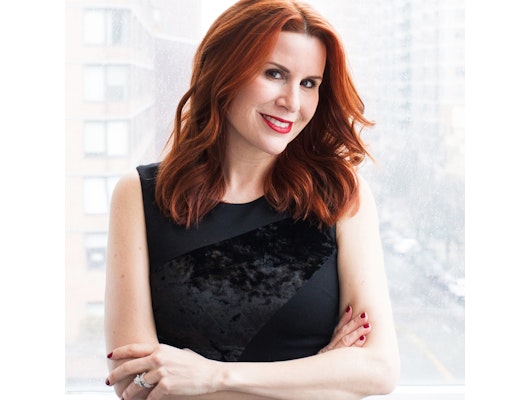 Courtesy
Who she is: Aliza Licht
What she does: Marketing and communications executive, author of bestselling career advice book, Leave Your Mark: Land Your Dream Job. Kill it In Your Career. ($11).
Why we chose to "Spotlyte" her: The writer and marketing genius somehow manages to dip her hand in seemingly endless pots — all while looking pristinely polished. Licht previously served as the SVP for Donna Karan®, where she amassed over a million Twitter followers via the brand's then-anonymous buzzy "DKNY® PR Girl" account. (The account left the internet the same time Licht left the company).
For this reason and many more, TimeTM Magazine named Licht one of "Six Women Who Rule The Fashion World." Licht has also given a Tedx® Talk on "The Power Of Being Real," where she outlines the importance of authenticity in an industry that is so often dependent on maintaining a false facade. How she takes care of her recognizable face, below.
Spotlyte: With your busy schedule, where does taking care of your skin land in your list of priorities?
Aliza Licht: I take my skincare very seriously. We only get one face! 
Spotlyte: Walk us through your morning skincare routine.
AL: I wash my face with a light scrub, either Neutrogena Daily Scrub ($10) or Proactiv® ($35), every morning in the shower. I follow that with Olay® Regenerating Serum ($33) before I put on my foundation. I am a big fan of Maybelline® Dream Liquid® Mousse ($8) because it goes on flawlessly and covers in an opaque way without looking heavy. I spot treat any potential problem areas with Clinique® salicylic acid acne treatment ($18). I love it because it's clear and works immediately. For undereye and neck, I like products from StriVectin®. 
Spotlyte: What does your nighttime skincare routine look like?
AL: I use Kirkland® makeup remover wipes($16) — they're from Costco®! Then, I follow with the Proactiv scrub ($40) and the Proactiv topical solution. I started about a month ago and I haven't seen impressive results yet — but I'm sticking with it. My skin quality is generally good but, occasionally, my skin thinks it's in high school, so….
Any other skincare treatments you swear by? Facials, lasers, microneedling, etc.?
AL: I absolutely hate facials and don't get them. I find they antagonize my skin. I don't do laser or microneedling either. My skin quality is good because I have stayed out of the sun and wear sunblock daily! 
Spotlyte: What is your stance on cosmetic injectables?
AL: I am all for injectables in moderation! Some of my friends started [injectable wrinkle reducer] in their early thirties. I get injectable wrinkle reducers every four months or so with Dr. Matthew Schulman [a plastic surgeon].
[Editor's note: Injectable wrinkle reducers should not be used more frequently than every three months.] 
Spotlyte: What is your go-to makeup and skincare look before a big meeting or event?
AL: I always do my own makeup. I even did it for my wedding! My signature is a bronze eye pencil and a bright red lip — I love Sephora® cream lip stain in 01 red ($14). I also use NYX® Suede Matte Lip Liner in Kitten HeelsTM ($4) to line the lips after I apply the stain. For bronzer, I switch from Bobbi Brown® ($44) to BenefitTM Hoola ($30). Cheek is NARS® Orgasm ($30), and I use Charlotte Tilbury® eyeshadow.
Spotlyte: Anything else regarding your skincare routine?
AL: Your skin quality is heavily reliant on what you eat. For example, people that shun olive oil because it's "fattening" are sacrificing their skin as they get older. Sophia Loren credits her skin to olive oil! As you age, I think you need to be about five pounds heavier than you want to be. The skinnier you are, the more wrinkled you will look!
Product prices may vary from the time this article was written. 
Allergan® may receive commission for purchases made through links in this article.