It's a frustrating truth: even when we think our skin is finally under control, acne is always ready to prove us wrong. Maybe it's by surprising us with monster zits right before important events, or serving us a monthly smattering of red dots across our chin like clockwork. However, it's the presence of those pimples that are one of acne's only predictable characteristics. This skin concern's root cause is still somewhat of a mystery.
"Acne is a manifestation of a very individualized, highly complex inflammatory response to environment, lifestyle habits, diet, sleep patterns, and hormones, amongst other interrelated factors," explains Dr. Ava Shamban, a board-certified dermatologist and founder of California's Ava MDTM. "It is never one size fits all. So as far as we have come in our understanding and treatment options, there is really no magic bullet."
What we do know is that acne is usually caused by gunked up, clogged pores and inflammation of the sebaceous skin glands. Hormones are a major culprit for teenagers and women, built-up skin cells, debris, and oil are prime suspects, and inflammatory responses due to diet and lifestyle factors can also contribute to acne flare-ups.
Because of acne's complexity, a 360-degree, personalized treatment is usually the best approach. With all that in mind, we asked Dr. Shamban and two more dermatologists to outline the best acne ingredients and treatments on the market in the name of clearer, more even skin.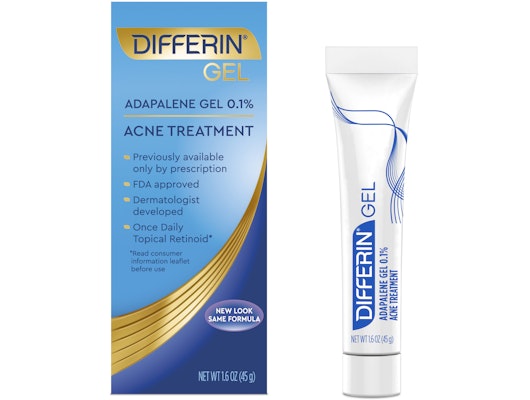 Courtesy
The Ingredient: Topical Retinoids
How It Works: All our dermatologists agree that topical retinoids are considered the first-line acne treatment for many patients. Retinoids, which are derived from vitamin A, expedite cell turnover to help unclog pores and clarify the skin. (They have the anti-aging side benefit of boosting collagen production, as well.) Retinoids are available over-the-counter in retinol form, or you can get a prescription of pure retinoic acid, which Dr. Shamban refers to as the gold standard for its ability to provide quick and effective acne relief to patients.
Product Pick: Differin® Gel ($13) is a 0.1% adapalene treatment that's available over-the-counter. For a prescription-strength topical retinoid, speak to your dermatologist. (In severe acne cases, an oral prescription of tretinoin may be prescribed instead of topical).
[Editor's note: Retinol shouldn't be used by those who are pregnant, considering getting pregnant, or nursing. As always, talk to your doctor before starting or stopping any new treatment or medication.]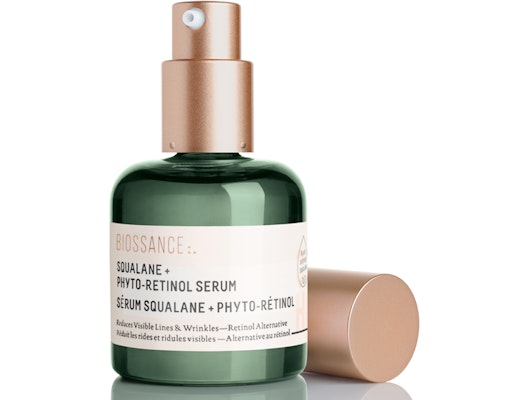 Courtesy
The Ingredient: Bakuchiol
How It Works: If you find retinoids are too aggressive, bakuchiol could serve you well. It's not quite as potent, but functions very similarly to retinoids. "I would recommend bakuchiol for oily or acne-prone skin types due to its anti-inflammatory properties to keep skin clean and clear," says Dr. Shamban.
Product Pick: Biossance® Squalane + Phyto-Retinol Serum ($78) is a moisturizing, anti-aging treatment that has the added benefit of targeting acne.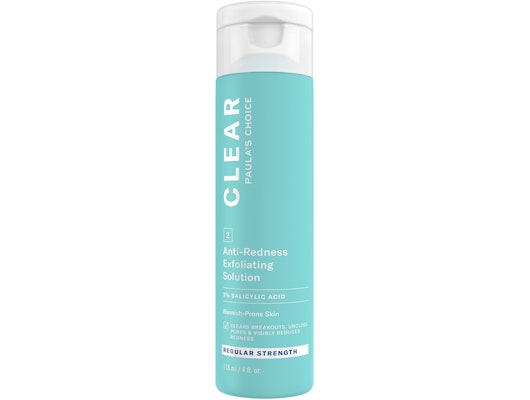 Courtesy
The Ingredient: Salicylic Acid
How It Works: "Salicylic acid helps slough skin cells, therefore preventing the formation of comedones," Dr. Chris G. Adigun, a board-certified dermatologist at the Dermatology & Laser Center of Chapel HillTM in North Carolina. She notes that it's commonly found in over-the-counter acne washes and spot treatments. "In-office chemical peels that contain higher concentrations of salicylic acid can help reduce blackheads and whiteheads," she adds.
Product Pick: Paula's Choice® Regular Strength Anti-Redness Exfoliating Solution With 2% Salicylic Acid ($30) is a leave-on toner treatment that helps clarify skin and minimize pores.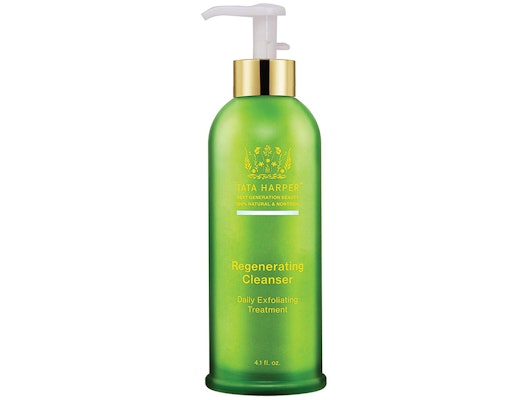 Courtesy
The Ingredient: Black Willow Bark
How It Works: "Black willow bark contains a natural form of salicylic acid, derived from salicin, which helps to fight acne," says Dr. Shamban. It also helps make skin appear brighter by sloughing off those dead cells on the surface, revealing the fresh, radiant layer underneath.
Product Pick: She recommends Tata HarperTM Regenerating Cleanser ($82), which can be used daily to gently exfoliate and polish skin. "It also helps keep pores and sebum well balanced without drying or stripping skin and engaging the sebum response," she says.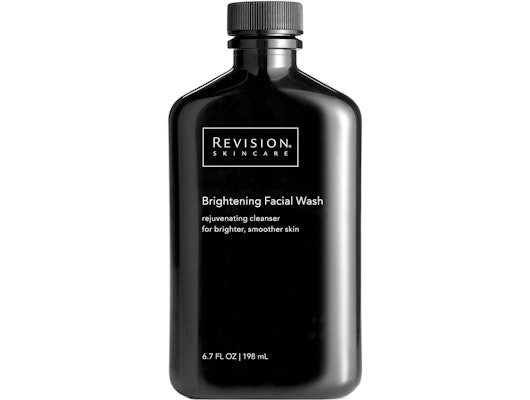 Courtesy
The Ingredient: Glycolic Acid
How it Works: Though we typically think of glycolic acid (an alpha hydroxy acid) as a brightening or anti-aging ingredient, it doubles beautifully as a complementary acne treatment because of its exfoliating abilities, notes Dr. Dhaval Bhanusali, a board-certified dermatologist based in New York City. He says it also helps with evening out tone and texture, which is a bonus if your goal is to reduce post-inflammatory hyperpigmentation.
Product Pick: Revision® Brightening Wash ($32) contains both glycolic and salicylic acids, along with licorice extract, camellia extract, and vitamin C and E.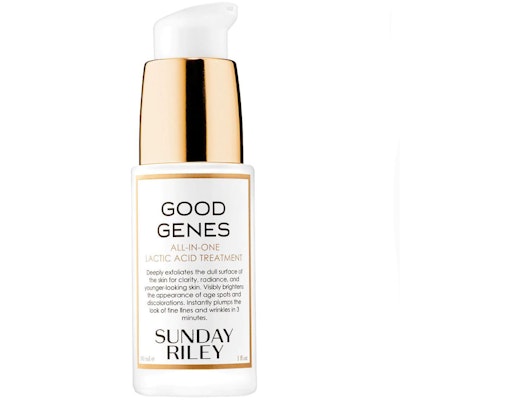 Courtesy
The Ingredient: Lactic Acid
How it Works: Another AHA that helps target acne is lactic acid, which is derived from milk. "Lactic acid is an extremely efficient exfoliant that's able to remove blackheads and whiteheads," explains Dr. Shamban. To reap the pore-clogging rewards of this ingredient, you should use it every night.
Product Pick: "Sunday Riley® Good GenesTM All-in-One Lactic Acid Treatment ($105) is a great multi-tasker," says Dr. Shamban. "It is a high-potency, purified lactic acid treatment that exfoliates dead skin cells, evens pigmentation, and boosts glow while pore-refining and keeping acne at bay."  
Product prices may vary from the time this article was written.
Allergan® may receive commissions for purchases made through links in this article.