You've likely heard the old springtime adage "April showers bring May flowers" since you were old enough to read a calendar. But at Spotlyte, our editors' April showers bring about smooth, radiant skin, intoxicating fragrances, and luxuriantly deep relaxation — any lingering winter weather be damned. Slough away the last of the old season and soak in the new with some of our favorite, beautiful bathing picks below.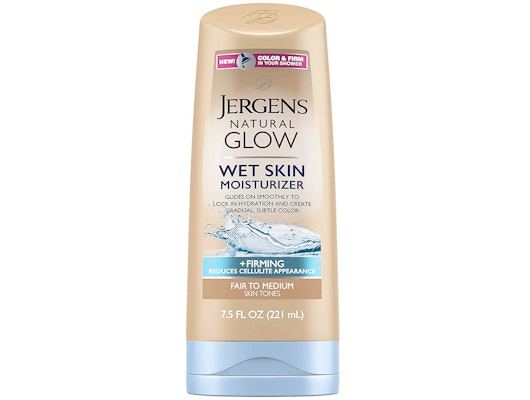 Courtesy
Who: Lauren Levinson, Editorial Director
What: JERGENS® Natural GlowTM Wet Skin Moisturizer ($8)
Why: Other brands have touted the idea of in-shower self-tanners, but they haven't actually worked for me and given me the bronze I desire. What I love about this Jergens one is that it actually gave me a nice glow without the telltale streaks. It's also a lazy girl's dream: apply it on wet skin in the shower when your skin is still a bit damp, and rub it in like body lotion. It works gradually, so you should see a deeper tan after a few days of use.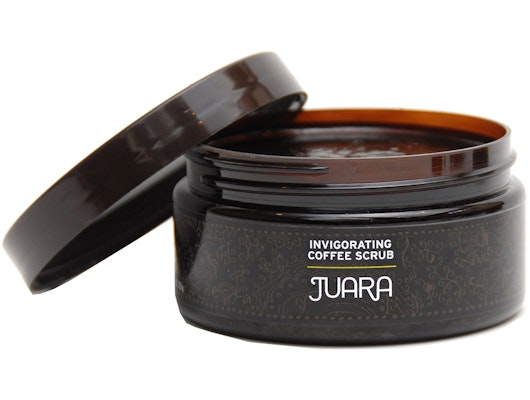 Courtesy
Who: Lauren
What: JUARA® Invigorating Coffee Scrub ($43)
Why: Before I bare my legs, I plan to scrub, scrub, scrub them. I'll be reaching for this JUARA one thatwhich features coffee, which is said to be a cellulite diminisher. (Plus, it smells like java, which is a nice sensorial jolt early in the morning.) The brand is one of my favorites thanks to its Indonesian roots and clean formulas. This one is no different: it features ingredients such as Sumatra coffee beans, rice protein, and sulfate-free coconut cleansing agents.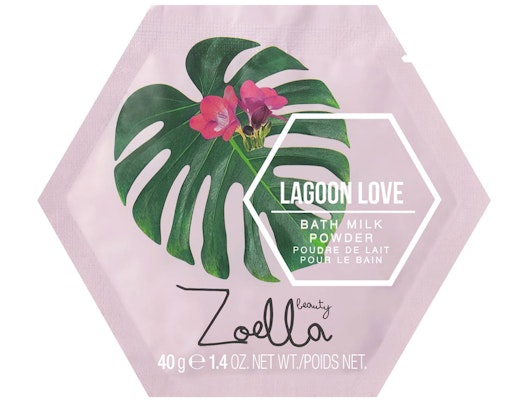 Courtesy
Who: Joslyn Winkfield, Senior Visuals Editor 
What:  ZOELLA® Beauty Lagoon LoveTM Bath Milk ($4)
Why: All my colleagues know that I can't resist a long, relaxing soak in the tub. This milk powder is my newest bath time treat: it contains coconut water and lychee to help boost hydration and radiance, but it also transports me to a tropical paradise.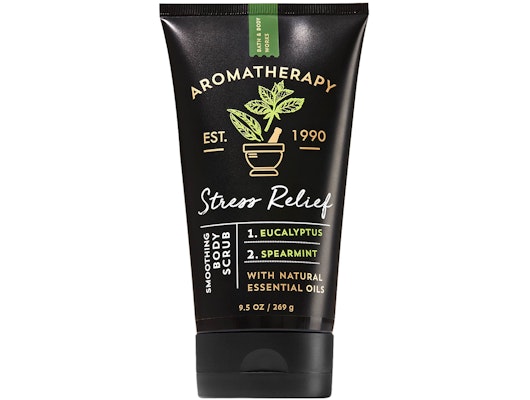 Courtesy
Who: Joslyn  
What: Bath & Body Works® Aromatherapy Eucalyptus Spearmint Smoothing Body Scrub ($17) 
Why: Now that warmer weather is here and I can finally add my favorite dresses and skirts back into my weekly wardrobe, I'm relying on this scrub to keep my bare arms and legs smooth and radiant. It contains pulverized walnut shells to help slough away any dead skin, while vitamin E helps hydrate. The refreshing, aromatherapeutic blend of eucalyptus and spearmint essential oils (to reduce stress) is just the icing on the cake.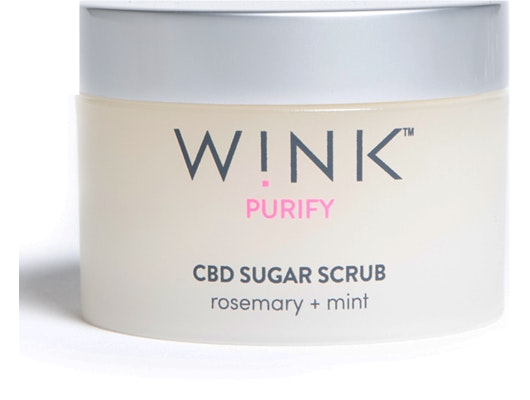 Courtesy
Who: Emily Orofino, Senior Beauty Editor
What: W!NKTM PurifyTM CBD Sugar Scrub in Detox (Rosemary and Mint) ($34)
Why: There's more to this zingy, herbaceous scrub than meets the eye. Sugar granules buff away roughness while a nourishing cocktail of oils (almond, coconut, and apricot kernel, to name a few) leave the fresh skin sumptuously soft. There's also 100 milligrams of pure CBD oil to help relax and destress tired, taut limbs. I save this one to use after a workout, a night out in high heels, or just a stressful day running around the city toting a heavy purse.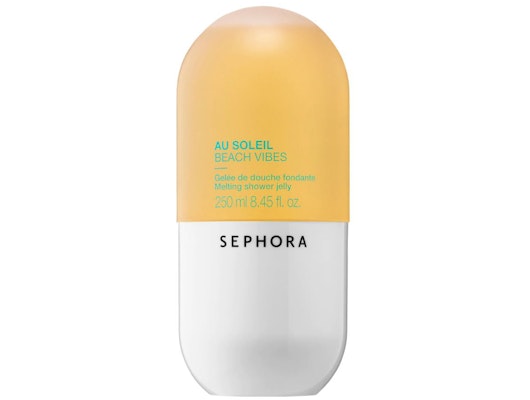 Courtesy
Who: Emily  
What: Sephora® Melting Shower Jelly in Beach VibesTM ($10) 
Why: It wasn't just the quirky, pill capsule-like packaging that drew me in (though I'd be lying if I said it wasn't charming!). Nope, the promise of luxurious lather scented like hot sand and sexy monoi oil is what got me and kept me hooked. Every time I cleanse with this formula, I smell like I just came inside from a long day at the beach slathered in the most expensive sunscreen imaginable, even if I really only spent my hours watching Law & Order.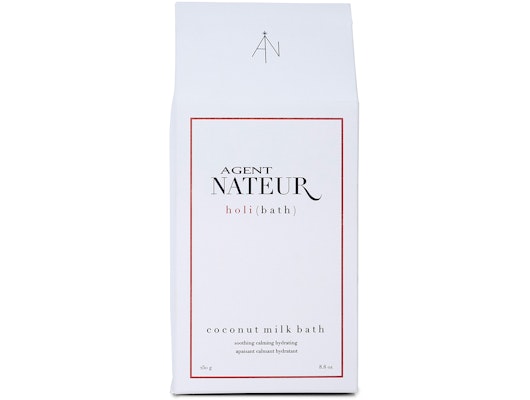 Courtesy
Who: Julie Ricevuto, Senior Beauty Writer
 What: Agent Nateur® Holi (Bath)TM ($58) 
Why: As someone who hits the gym pretty regularly, my muscles frequently feel achy and fatigued. Because of this, I've become a big fan of luxurious-feeling bath soaks. My latest obsession? This soothing formula from Agent Nateur. With vegan coconut milk, pink Himalayan salt and organic honey, it's currently my go-to booster for relaxation. The salt cleanses the body while the coconut milk and honey help to nourish and hydrate dry skin, making it a win-win for anyone looking to instantly rejuvenate their body.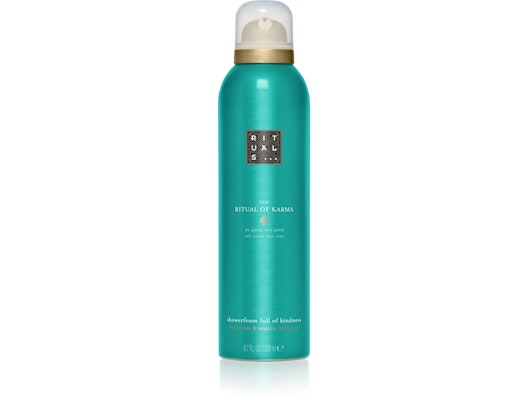 Courtesy
Who: Julie
What: RITUALS® The Ritual of KarmaTM Foaming Shower Gel ($10)
Why: There's something super satisfying about squeezing a small dollop of this gel formula into your hand and watching it transform into an ultra-thick, creamy foam as you rub it along your skin mid-shower. While the product's unique texture is an experience in itself, the sweet, floral aroma is what instantly gives any shower that relaxing, spa-like vibe. And luckily for us, that scent sticks to your skin long after using, allowing us to keep the memory of our decadent shower going all day long.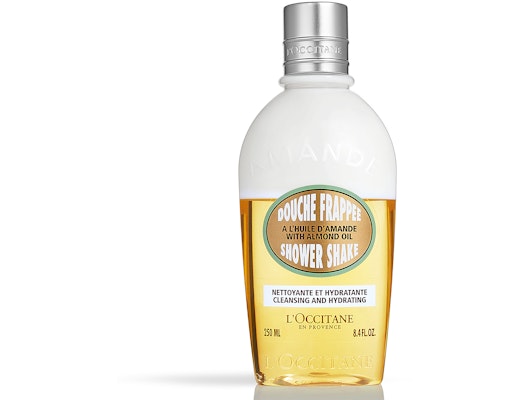 Courtesy
Who: Thia Laurain, Social Media Editor
What: L'Occitane® Almond Shower Shake 8.4 fl. Oz  ($25) 
Why: If you're a fan of the brand's cult-classic Cleansing & Softening Almond Shower Oil (honestly, who isn't?!), then you'll love this upgraded bio-phase formula. Shower Shake makes showering fun again with a combination of hydrating almond milk and rich almond oil layers that you shake to activate with small metal balls housed in the bottle. The milky, creamy texture leaves skin feeling soft, moisturized, and smelling like spring in Provence. J'adore!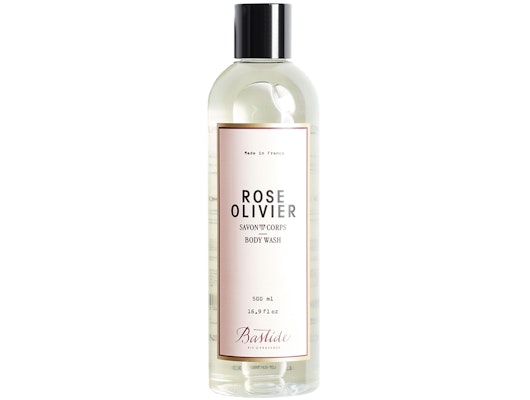 Courtesy
 Who: Thia 
What: Bastide® Rose Olivier Natural Body Wash, 16.9 oz ($42) 
Why: This 97% natural body wash gets me that much closer to my dream of living in the French countryside. The formula includes moisturising olive and coconut oils, and is artisanally made in small batches by the brand's beauty artisans (or "beautisans"). The delicate scent — with notes of rose, peony, olive leaf, and cashmere woods — lingers softly on the skin for hours, so a single whiff can transport me to my Provençal paradise (even when I'm standing in Penn Station.)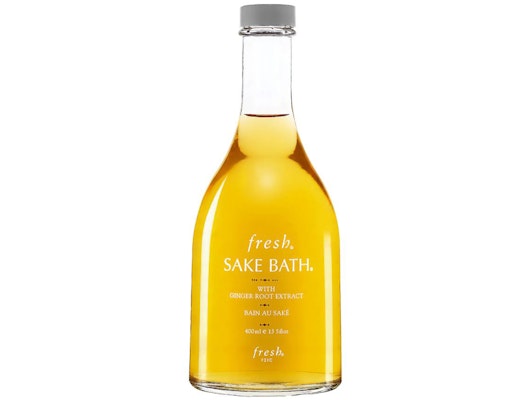 Courtesy
Who: Sophie Wirt, Beauty Editor 
What: Fresh® Rice SakeTM Bath ($82) 
Why: Don't let the price tag deter you; while it is a bit of a splurge, the formula is incredibly thick (which is to say a little bit goes a long way). The hero ingredients, ginger and sake, not only smell zesty, but they also increase circulation and — as a result — soothe tired muscles. This stuff has become an official component of my nightly wind-down ritual.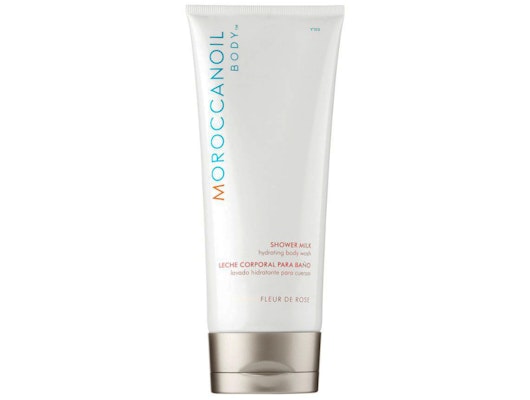 Courtesy
Who: Sophie 
What: Moroccanoil® Shower Milk Fragrance Originale ($32) 
Why: I love the Moroccanoil Fragrance Originale so much, I keep a bottle of the oil at my desk and take whiffs from time to time. So, when I discovered a cleansing body milk infused with the same scent, I was hooked. Not only does it fill my bathroom with my favorite floral fragrance, but an infusion of argan oil leaves my skin supremely soft.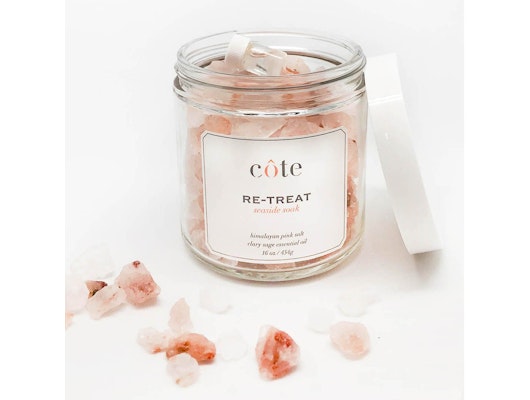 Courtesy
Who: Cat Matta, Copy Editor & Fact-Checker  
What: CôteTM Re-Treat Seaside Soak ($28)
Why: For centuries, Himalyan salt has been touted as a go-to cure for anything from soothing muscle aches and promoting rejuvenation to nurturing soft and supple skin — and, recently, it's popularity has seen a resurgence. This new soak from Côte amps up the "R" in Relaxation by adding clary sage oil into the mix, providing a fragrant, earthy aroma to cradle your senses. The result: a decadent must for a "me-time" bath.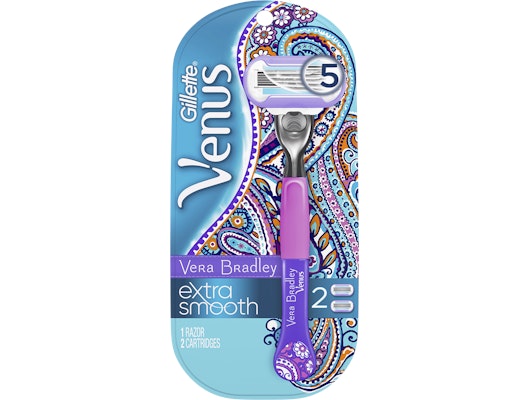 Courtesy
Who: Cat  
What: Vera Bradley® and Gillette Venus® Razor ($13)
Why: Whenever two iconic brands join forces, we take notice. So when Vera Bradley and Gillette Venus teamed up to create a new collection, we had to know the 411. Available exclusively at Target® as of April 1st, it features two and four packs of 5-blade razors, as well as disposables. You can even complete your routine with the ultra-moisturizing shave gel. But we're particularly fond of the razors — the classic paisley design that sprawls across them makes them a fun and feminine addition to your shower décor.
Some complimentary products were provided to the authors for the purpose of writing this article.
Product prices may vary from the time this article was written.
Allergan® may receive commissions for purchases made through links in this article.