The Elevator Ask: How can I get injectables without looking overdone? 
If you had five minutes with a dermatologist, what would you ask her? What's the best eye cream? Which treatments does she do herself? What's great and what's not? This is why we created the Elevator Ask. It's kind of like the elevator pitch, but they're in the hot seat while we get to grill them. We posed the aforementioned question to New York dermatologist Dendy Engelman, MD, and here's what she offered.
When Dr. Engelman enters a room, you can't help but take notice. With a gorgeous mane of chestnut hair and megawatt smile, she is usually even taller, thanks to a pair of four-to-six inch heels below her lab coat. Dr. Engelman loves fashion and can probably identify the make of your shoes or your bag. But it's her encyclopedic dermatology knowledge (coupled with an artistic eye!) that patients, including celebrities, rely on to stay looking like themselves.
"We're dialing back on [injectable] wrinkle reducers and fillers a lot these days," she says of applying these treatments. "My patients still look age appropriate and their faces are still expressive."
[Editor's note: Injectable wrinkle reducers temporarily smooth the look of moderate to severe wrinkles in certain areas of the face, including the forehead, frown lines, and crow's feet; they should not be used more frequently than every three months. Injectable filler is a temporary treatment that adds volume to areas of the face such as the lips, cheeks, and laugh lines. Like any medical treatment, both injectable wrinkle reducers and injectable fillers have potential risks and side effects. Talk to a licensed provider to see if they're right for you. And learn more now by chatting with a trained aesthetic specialist.]
Hailing from Charleston, South Carolina, Engelman originally wanted to be like her neighbor Elizabeth Arden when she was a kid, but a class trip with her doctor dad to a hospital led her to proclaim, "I could do that." Dad wanted her to go into internal medicine, but she decided to aim for the most competitive of specialties, dermatology. With a thriving practice in New York City since 2008, Dr. Engelman is also consulting dermatologist to Conture (an at-home, skin-toning device) and the aforementioned Arden.
We asked for her go-to list of the best ways to fight aging and stay looking, well, "normal" in this age of discerning eyes.
"We're all quick to judge if someone's lips are bigger or their eyebrows are different," says Engelman. "But no one ever says, 'Oh, look. Her skin quality is better.'"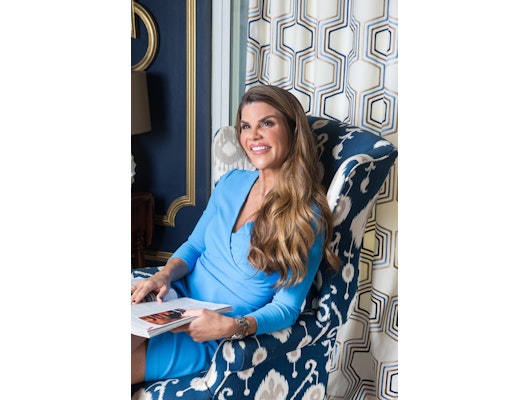 Kelsey Rose
An Umbrella of Protection
"This isn't very sexy, but I always say it's better to prevent than to correct. And that doesn't just mean sunscreen. It means being smart in general about sun protection and everything we know about the sun's harm. Whether it's avoiding peak hours, or always being in the shade and wearing hats and sunglasses, it's a whole commitment that goes way beyond patting yourself on the back for wearing sunscreen. It also includes daily antioxidants.
Pardon the pun, but it's important to have an umbrella of protection and different tactics. I wouldn't be doing justice to my specialty if I didn't start with this point. I won't even have an anti-aging conversation with someone who walks into my practice with a deep tan. I mean, how committed are you to this cause if you're sunning your face? It's kind of a harsh reality but it is the reality and you have to be mindful of it."
Give me an A!
"Whether it's an over the counter retinol, which are widely available, or more potent or presciption retinoids, a vitamin A derivative is a powerful molecule anti-aging. A new third-generation retinoid, adalapalene is showing great promise with anti-aging. The data has only been published for acne, but dermatologists feel quite confident that it will help aging skin as well."

Fraxel, the Secret Weapon
"Everybody who seems to have stopped aging—or, at least, significantly slowed it down—looks that way because they're doing Fraxel® [a laser skin treatment] at least once a year. I'm not talking about 'I'm out of commission for weeks' levels, but more of a stimulatory baby fractionated C02. It is one where you're still getting depth of penetration, it's helping maintain collagen and elastin support in the dermis, and it is also signaling for new collagen and elastin formation. Fraxel helps with fine lines, wrinkles, and overall texture and tone. Every bit of your normal facial anatomy is in the same position, but the overall skin quality is better. But it's so subtle that no one can put their finger on what's different. We're so used to looking at airbrushed images that no one knows whether someone's skin really looks that way or it's a really good retouched photo." 
The Injectables
"When done well, injectable wrinkle reducer and filler can help a patient look like themselves. We're all hyper aware of anyone doing anything to their faces, but the approved right dosage can still allow one to have expressions and movement." 
The Acid Bests
"I love alpha hydroxy acids — whether it's a glycolic or lactic acid peel once a year or twice weekly exfoliating pads at home in lower concentrations to help with cellular turnover. AHAs help with hyperpigmentation, congested pores, and overall dulling that happens to our complexion as we age."  
[Editor's Note: Chemical peels administered after fillers could cause skin inflammation. Please be sure to consult with your physician.]
Home Workers
"At-home devices are becoming increasingly effective and they have real science behind them. The problem is compliance. We're all gung-ho about them, then a week later, we've lost the charger or don't have time, or whatever. We don't really commit to them. I get them for free and even don't use them! The only one I do use is Conture because I helped develop it, and I keep it in my car. But the 'befores' and 'afters' of the latest crop of home devices are very compelling. Not only are we seeing good devices, but we're going to continue to see better ones."
Ingredients
"You should also have a good skin care regimen. I don't lead with this because I think we can get much stronger changes and benefits to skin with in-office procedures; but with a good at-home regimen, your skin will benefit even more. There are so many good growth factors, good proteins, good peptides with a lot more sophisticated delivery systems and ways to get into the dermis and help regulate the proteins that are necessary for structural support."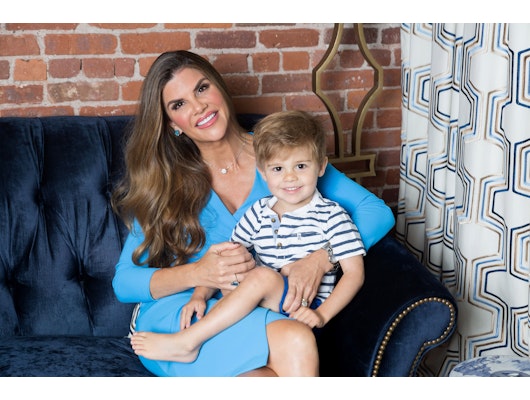 Kelsey Rose
Finally, if you had to choose only one makeup item...
"To help me look younger? So fun! I'd say a well-placed concealer. The first signs of aging are always around the eye and we tend to hollow there because of the fat atrophy that occurs there over time, so applying concealer well will help camouflage. It also helps you look more rested, younger, brighter and less tired."  
Dr. Dendy Engelman is a paid Allergan consultant.
Dr. Dendy Engelman is a shareholder in Conture®.
---quiz start
---quiz end