Lo Bosworth does not wish to be known as a reality TV star, despite her past stints on MTV's hit shows Laguna Beach and The Hills. The now 32-year-old became a household name in the early 2000s when she was known as the teen with a bubbly attitude and blonde hair — and Lauren Conrad's best friend. Today, more than 15 years after her initial small screen debut, that narrative has changed. The Southern California native is currently branded as a wellness entrepreneur living in New York. And she's focused on women's health, rather than entertainment.
Bosworth is the founder of Love Wellness®, a natural wellness and personal care products brand, which include kits and supplements for gut health and glowing skin. She's still blonde and upbeat, and it's clear that her kind attitude and caring personality is reflected in everything she does: from how she carries herself to how she takes care of her mind and body.
Beyond the day-to-day hustle of entrepreneurial life, Bosworth has a 20-minute morning routine (exclusive of her beauty and health product regimen) to keep her feeling her best. Keep reading to discover her thoughts on cosmetic injectables, beauty treatments, and how her makeup routine has changed since moving to New York.
Spotlyte: Tell us about Love Wellness and why it was important for your products to be all natural.
Lo Bosworth: I felt like in women's personal care, specifically, there needed to be a reinvention. When you go to the drugstore, everything is archaic and full of chemicals — they're invented and put on the shelves by men. There's not a true female voice in those types of products, and I didn't think they were particularly effective. I was suffering from a lot of health issues a couple of years ago, and it wasn't until I was put on a more naturopathic, holistic path to healing that I was able to get better.
Spotlyte: Did your health issues start in 2016?
LB: Even before that. I was in my mid-twenties. I started to have all kinds of health issues and vague symptoms, [and spent] lots of time at the OB/GYN. I needed to heal my body from the inside out. It started with gut health and went from there.
Spotlyte: Are you on any special diets? Do you not eat certain things?
LB: Right now, I'm on an elimination diet, actually. I'm doing a gluten-free, dairy-free, egg-free diet for 30 days, and then I'm going to reintroduce those things back one at a time. I haven't felt totally like myself for the past couple of years. It feels physical. No doctor can tell me what's wrong. My labs are perfect, but you know when you know.
I'm starting to suspect that I'm having some sort of allergies that are triggering things, and so I'm trying to isolate what those triggers are exactly. I'm actually going to Paris at the end of my 30 days. I decided I'm going to give dairy a shot in Paris. It's not like you can ask a chef there to please prepare your fish in olive oil!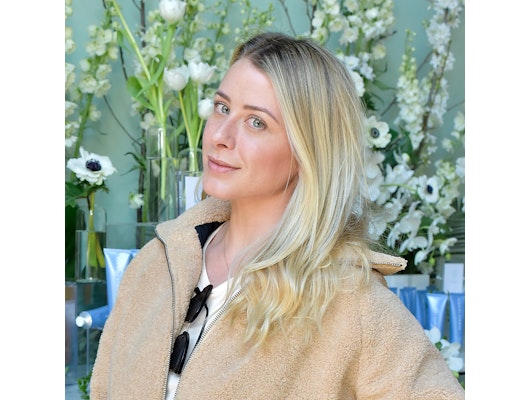 Getty Images / Stefanie Keenan
Spotlyte: What's the biggest difference between being an entrepreneur and a reality star? Any similarities?
LB: I have been trying to sprint away from the reality TV persona for almost a decade now. It just has always made me feel uncomfortable, and there's nothing shocking about that. On reality TV programming, you're made to look bad for the entertainment of the viewer. People buy into that version of you. I wanted to step out of that role and use my platform to show the world that I'm a kind and smart person, and that I care about women and issues that are important to all of us. When you're a reality TV star, you don't really have that platform — all you have to do is fight with people on a television show. That's not who I am. I've evolved out of that space in a huge way.
If you are on reality TV now, you have a lot of business opportunities, and the world is your oyster from a branding perspective. It's about getting up every day and making the most out of it. If you're an entrepreneur and you run your own business, you do the same.

Spotlyte: What has being on TV taught you about beauty?
LB: It definitely taught me how to get camera ready! But, I've been living in New York for almost seven years now, and the beauty culture here is so different than L.A.'s. I have a totally different relationship with makeup than I used to. I have makeup on today because I knew I had to get my photo taken; but normally, I wake up and I'm focused on serums and sunscreen and microneedling!
Spotlyte: Besides microneedling, what other spa and medispa treatments are you into these days?
LB: I just got a photofacial a couple weeks ago because I have pretty bad rosacea. I have to do three or four treatments, but it's starting to work.
Spotlyte: What are your feelings regarding injectable wrinkle reducers?
LB: I do get injectable wrinkle reducers, absolutely. I love [the results].
[Editor's note: Injectable wrinkle reducers are used to temporarily smooth the look of moderate to severe wrinkles in certain areas of the face such as the forehead, frown lines, and crow's feet. Like any medical treatment, they have potential risks and side effects. Be sure to talk to a licensed provider to see if they're right for you. Have more questions? Chat with our team of trained aesthetics specialists now.] 
Spotlyte: Where do you get treated?
LB: I don't know what the regions are called . . . [Editor's note: Bosworth pointed to her crow's feet and elevens.]
Spotlyte: In what other ways do you take care of yourself? Do you meditate?
LB: I meditate every morning for 20 minutes. I do transcendental meditation, which has been so helpful for me for the past couple of years. It's the one thing thing that I can always go back to when I'm feeling sick, anxious, not well, foggy. It helps bring me back to who I really am.
Additionally, I have a steam shower in my apartment — I'm really lucky — so, I steam almost every day. And I'm experimenting with celery juice. I know it's been a trend for a while now, but I'm trying it. I have bad acid reflux — and I've been doing it for a couple of days — and I don't feel uncomfortable. It's helped my acid reflux a lot.
---quiz start
---quiz end
---quiz end