For many, the drugstore is seen as less of a beauty destination and more of a solution-oriented locale. Ran out of toilet paper? In need of dish soap? You can stop by the drugstore — and pick up a few skincare basics while you're there. These days, however, you'll find much more than gentle cleansers and basic body washes. Iconic, affordable brands on the shelves of your local CVS®, Walgreens®, or Target® are experimenting with sensorial textures, trendy ingredients, and cleaner formulations. With launches ranging from spinoff brands to entirely new entries to the market, drugstore aisles are both better (and more crowded) than ever before. Forget gentle cleansers, basic body washes, and not much else — drugstore brands are innovating and expanding product categories to compete with prestige beauty brands.
According to Dr. Rocio Rivera, Vice President and Head of Scientific Communications for L'Oréal® Paris, there are a number of possible explanations for why mass market products are now rivaling those of prestige beauty brands. Unsurprisingly, one is likely social media. "Consumers are more aware of the way their skin looks," says Rivera. "They are constantly in front of the camera and sharing photos of themselves. Sure, good skin can be created with a filter, but who doesn't want the real thing?
It's not just shoppers' self-awareness with their skin that has spurred this innovation in the market. "Social media has helped widen consumers' idea and acceptance of new skincare routines, products, and formats," she explains. Patricia Hong, Head of the Beauty Division at global consulting firm A.T. KearneyTM, agrees. "Consumers are looking for non-traditional forms and dispensing systems that enhance how they experience the product," she says.  
With exciting new products like stick masks, bi-phase serums, and multitasking balms, it's clear that the teams behind mass market brands are not only listening to consumers, but delivering, too. Below, just a few examples of the new wave of drugstore beauty.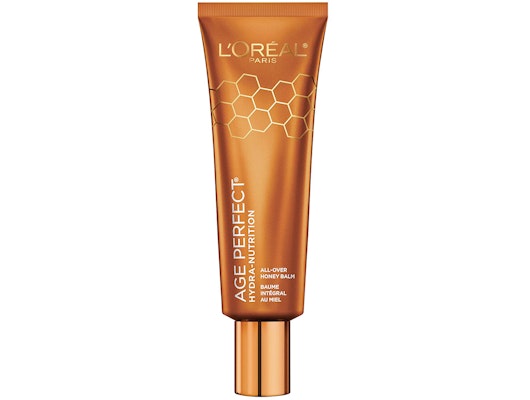 L'Oréal Paris Age Perfect® Hydra Nutrition Manuka Honey All Over Balm ($13)
This luxe, moisturizing balm can be used all over — but don't take that as a sign that it's not good enough for your face. Fortified with Manuka honey (the bougiest honey around, native to New Zealand), this antioxidant-rich formula hydrates, nourishes, and leaves skin looking just a bit dewy. The sweet honey scent is just a delicious bonus.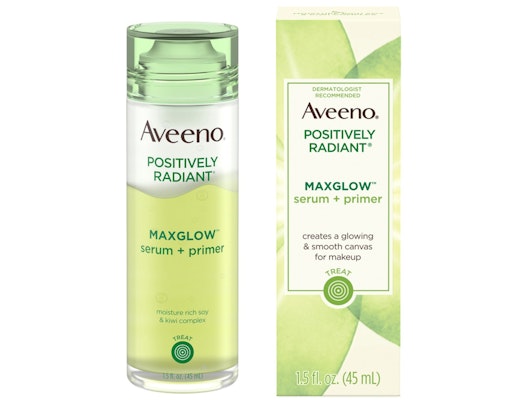 Aveeno® Positively Radiant MAXGLOW® Serum + Primer ($18)
This bi-phase liquid is made to give you glowing skin. Whether you choose to use this hybrid product as a base for makeup or as a treatment step for bare, luminous skin, you'll notice that the formula feels higher-end than its price suggests. The natural ingredients inside — including a proprietary kiwi and soy complex, macadamia seed oil, sunflower seed oil, and jojoba — blend when you shake the formula before each use. The water-like formula absorbs almost instantly, so you don't have to worry about makeup pilling or skipping over it.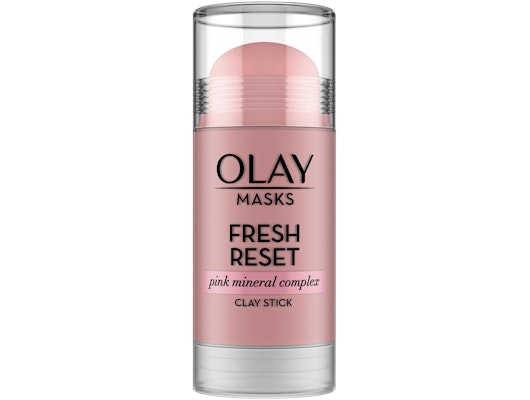 Olay® Fresh ResetTM Pink Mineral Complex Clay Face Mask Stick ($10)
Most of us can benefit from the purifying, detoxifying properties of the occasional clay mask. But the mess they make in our sink can be a tad de-motivating. Olay solved this problem with the creation of its mask stick collection. This pink clay formula contains kaolin clay to provide micro-exfoliation and remove skin-dulling impurities, leaving skin clear and glowy when you rinse. Plus, the stick format makes it easy to multi-mask so you can target problem areas. We like using clay on the oil-prone T-zone, and a hydrating, creamier formula on the typically drier cheeks.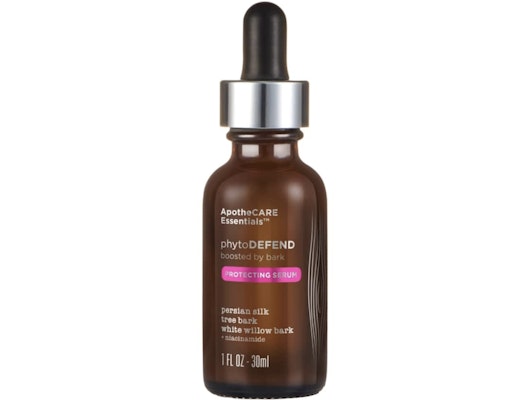 ApotheCARE EssentialsTM PhytoDEFENDTM Protecting Serum ($29)
ApotheCARE Essentials launched in 2018 with body and hair care products. In 2019, the brand debuted skincare — including mists, serums, and clay masks — that all feel incredibly elevated. The PhytoDEFEND Protecting Serum was created to defend against photo damage, environmental aggressors, and artificial blue light (so basically, the woes of modern life). This is done with the help of Persian silk tree bark, which works to shield our skin, and reduce signs of aging and fatigue. Powerhouse niacinamide helps visibly improve the appearance of pores, evens skin tone, and boosts glowiness.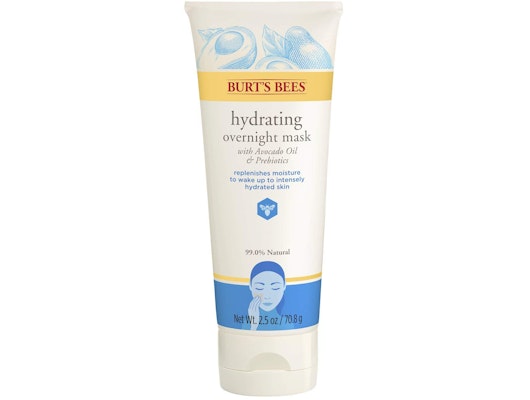 Burt's Bees® Hydrating Overnight Mask ($3)
If you can't always get all your greens via your diet, try a different method — like in this affordable, new overnight mask (a formula category that we rarely see at our local drugstore). This thick, creamy mask is filled with avocado, which helps keep skin hydrated with fatty acids. It also contains prebiotics, compounds that work to preserve the skin's microbiome, which protects against infections and other skin issues. Simply apply a generous layer, go to sleep, and wake up with healthy, glowing skin.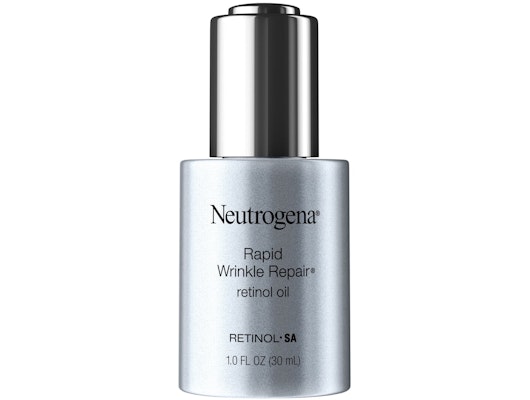 Neutrogena® Rapid Wrinkle Repair® Retinol Oil ($25)
If dermatologists have a golden rule (beyond the religious use of SPF, that is), it's using retinol at night. As you probably know, the famed ingredient has powerful skin rejuvenating benefits, but can cause sensitivity and peeling. Enter: this nourishing oil. The drugstore beauty revolution is really upping the texture game for affordable and efficacious products, and this super lightweight, fast-absorbing oil is a perfect case in point.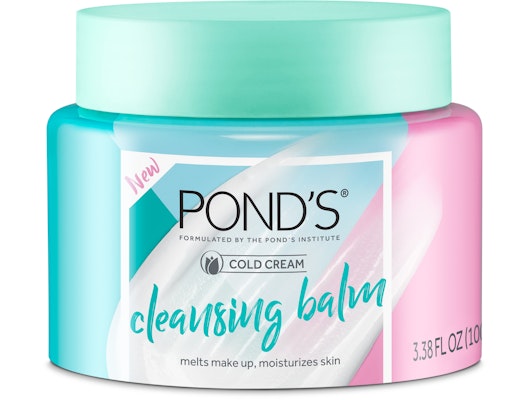 Pond's® Cleansing Balm ($10)
Timeless classic Pond's Cold Cream has been helping women remove their makeup for decades, but it's gotten a modern makeover with a new format — a trendy cleansing balm, which blends oils and cleansing agents into a soft solid. If you've never used one before, they're another highly sensorial product. You start by massaging the product onto a dry face (watching your makeup melt is equal parts entertaining and satisfying), and as you add water, you get a milky oil that melts even stubborn formulas.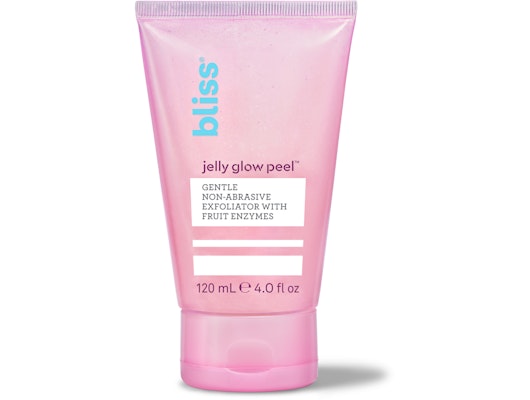 Bliss® Jelly Glow PeelTM
Bliss recently transformed itself into a youthful, affordable, and super fun brand — and is now carried on the shelves of CVS, making this formerly pricey spa brand a drugstore essential. The newest launches are perfect examples of textures and formulations that can be harder to find at affordable prices. The Jelly Glow Peel (in addition to its fun, appealing name) provides super gentle exfoliation via gommage — a fun way to ditch dead skin cells. In Bliss's formula, plant-based fibers and pineapple and papaya enzymes help roll away flaky skin, while coconut extract and vitamin B5 work to keep skin hydrated. 
Some complimentary products were provided to the author for the purpose of writing this article.
Product prices may vary from the time this article was written.
Allergan® may receive commissions for purchases made through links in this article.