These days, the beauty tool aisle is looking less like an art supply store and more like a Home Depot. While brushes and wands remain ubiquitous, countless high-tech tools and devices are saturating the market, claiming to do everything from lift and firm sagging skin to fade acne scars and fine lines. But they also offer real results, which is exactly why so many skincare professionals are getting on board.
Estheticians, specifically, rely on a variety of skincare tools to get the best results for their clients. These can include facial rollers, at-home LED light therapy, microcurrent devices, and more. But they don't just endorse them for their clients — they use them religiously themselves. We tapped five celebrity estheticians to find out which skincare gadgets are worth the hype — keep reading to discover them for yourself.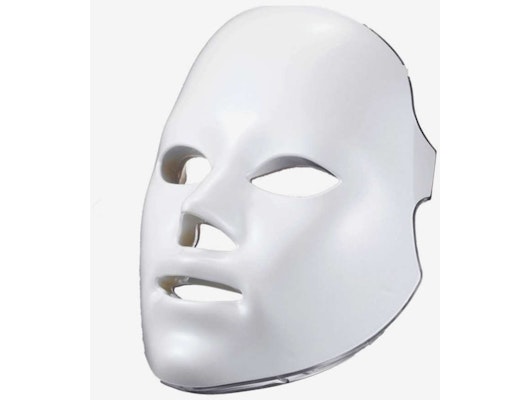 Courtesy
The aesthetician: Shani Darden
The gadget: DeesseTM Pro LED Mask ($2,500)
Why she loves it: Jessica Alba's go-to skin guru Shani Darden swears by the Deesse Pro LED Mask for its powerhouse age-reversing benefits, which range from skin tightening and pore minimizing to an overall improvement in skin tone and texture. "I love light therapy for boosting collagen in the skin and minimizing fine lines and wrinkles," says Darden, who shares that she uses the mask every single day on her own complexion. It also works by increasing blood circulation, which she says gives you the most amazing, fresh-from-spin-class glow — sans the sweat, of course. Discover more skincare advice from Shani Darden here.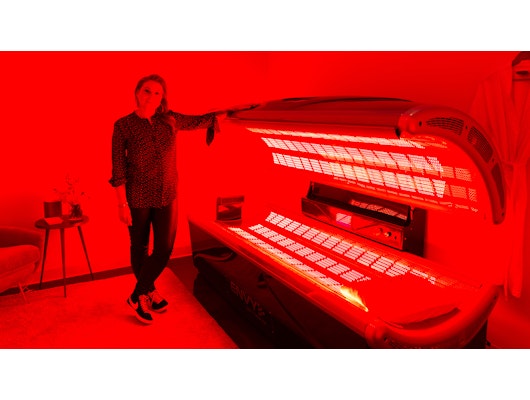 Credit: Kelsey Rose
The aesthetician: Joanna Vargas
The gadget: RevitaLightTM Bed ($300 for 75 minutes)
Why she loves it: Another expert who waxes poetic about LED light therapy is renowned celebrity esthetician Joanna Vargas. In fact, she trusts the treatment so much that she has her own patented red light therapy bed in her New York City and Los Angeles salons. "LED light therapy is a proven technology that literally works on everyone!" Vargas raves. "Not only can it delay wrinkles, but it can also [reduce] existing ones with repeated sessions," she explains.
Vargas also notes that red LED light has been shown to help the skin heal faster, which could prove especially beneficial for those who struggle with stubborn scars and hyperpigmentation. "In my salon, we do several different treatments that involve light therapy, but [this] is by far the most popular because it offers clients a full body treatment of healing LED," she adds.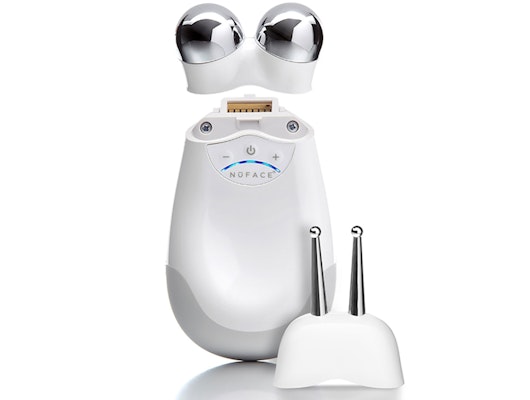 Courtesy
The aesthetician: Angela Caglia
The gadget: NuFACE Trinity® Microcurrent Device ($429)
Why she loves it: Although NuFace has been around for quite a few years now, it's still a fan favorite among myriad skincare professionals. That's because its microcurrent technology is some of the best available for fighting off fine lines, wrinkles, and sagging skin. "It keeps my cheeks chiseled because of how it stimulates the muscles," Caglia explains. That stimulation creates a more lifted appearance both instantly and overtime with regular use. You'll also see firmer, smoother skin.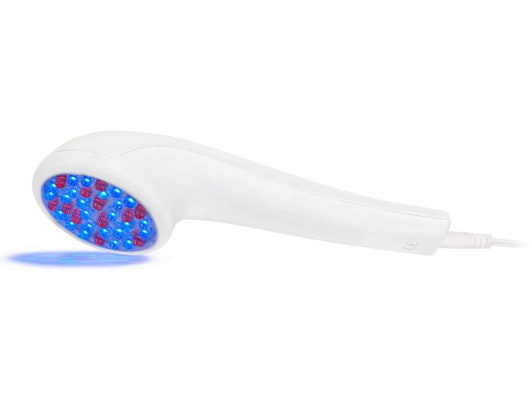 Courtesy
The Nurse Practitioner: Melissa Haloossim
The gadget: LightStim® for Acne ($169)
Why they love it: Kim Kardashian West's trusted facialist Melissa Haloossim is a major proponent of LightStim, a brand that makes at-home LED light therapy devices for different skincare concerns. She's especially into the tool that helps treat acne. "The bulbs are a variety of wavelengths that penetrate to different layers of collagen," explains Haloossim. "They stimulate collagen, help repair and heal, and work on acne." More specifically, the blue LED light kills blemish-causing bacteria, so it can help prevent future breakouts, as well as treat existing pimples. It can be used on all skin types, is completely painless, and only needs to be used for a mere three minutes a day in order to reap its results.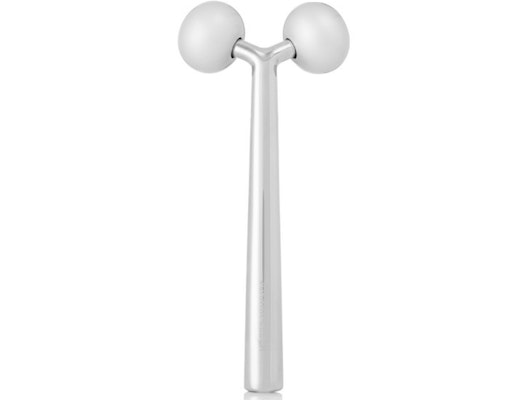 Courtesy
The aesthetician: Joanna Czech
The gadget: Joanna Czech® Facial Massager ($189)
Why they love it: Joanna Czech's massage roller is a go-to of her celebrity clients because of its ability to give a tightened, lifted appearance to the skin after just one use. The aluminum and zinc alloy device was designed to mimic the massage techniques used by estheticians during facials, which help to depuff and plump. "In addition to stimulating muscle and skin, it allows products to penetrate deeper into the dermis, boosts circulation and elasticity, and drains and sculpts the face," says Czech. "The result is firmer, tighter, better skin."
---quiz start
---quiz end
Product prices may vary from the time this article was written. 
Allergan® may receive commissions for purchases made through links in this article.