If you have ever browsed the clean beauty space, you may have discovered that the category can seem more gray than green. Most of us easily navigate customary industry buzzwords like natural, organic, or non-toxic — all of which can influence our buying habits. But where does "vegan" fit? Believe it or not, even those who indulge in an occasional slice of pepperoni pizza also gravitate to these formulas.
As you may already know, a product labeled as vegan means that it was formulated without any animal-derived ingredients. "The most commonly forbidden are honey, beeswax, carmine, lanolin, pearl powder, silk, and emu oil," explains Jeannie Jarnot, founder of Beauty Heroes® and clean beauty expert. (Some vegans are okay with the inclusion of honey or beeswax if it is ethically sourced.)
But for many, the word vegan speaks to much more than how a product was made. "In the U.S., we don't have laws regulating the humane treatment of animals, so I think a lot of people view a vegan lifestyle as a form of activism," says Jarnot. Think of vegan as a few notches above a blanket cruelty-free statement: no bunnies, bees, or beetles are involved in any part of the product's development, from the formulation to the testing process.
With more and more individuals becoming more socially conscious, the vegan skincare trend has gained significant popularity over the past decade. Many brands have taken appropriate steps to label their products in a more transparent manner; some are now vegan-certified to cater to this ever-growing fan base. Translation: you have more options than ever when it comes to shopping for vegan skincare products. Whether you're curious about exploring the vegan landscape or feel strongly about "cleaning up" your shelfie, we've rounded up seven key products from brands that are as chic and effective as they are vegan.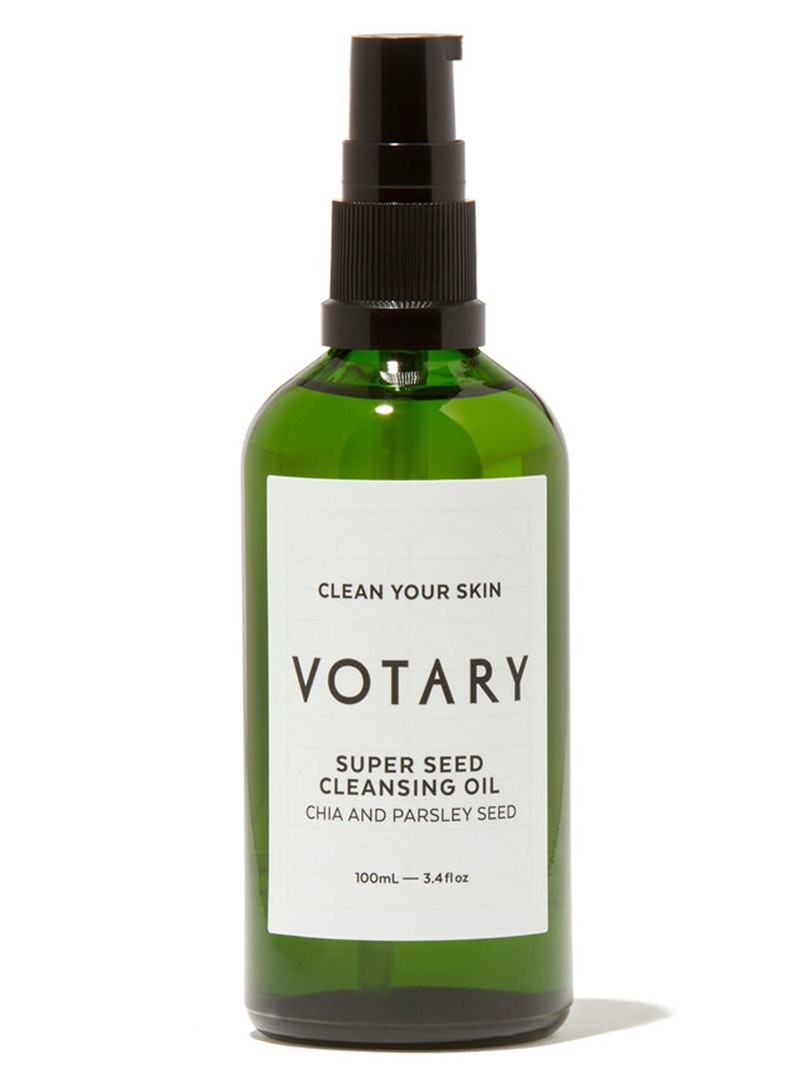 The brand: Votary®
The story: British makeup artist Arabella Preston (who reportedly taught Kate Middleton how to apply her own makeup ahead of the royal nuptials) had access to every skincare product available, yet simply wasn't finding formulas that made her clients' skin happy. So, in 2015, she launched a line of facial oils at Liberty London®. Today, the brand boasts over twenty plant-based face and body potions in addition to a few utterly gorgeous lifestyle items (because every luxury fiend deserves a pillow spray and home candle to achieve that zen feeling).
The key product: If you're a Votary newbie, there is no better way to experience the collection than by indulging in theSuper SeedTM Cleansing Oil ($78). Maybe you practice double cleansing at bedtime, or you'd like to start the day with a moment of uplifting aromatherapy. Either way, the blend of twenty-four plant oils is as nourishing as it is mind- and skin-soothing. The best part? The included flannel (Brit-speak for "washcloth") will make you wonder how something so utilitarian can feel so opulent.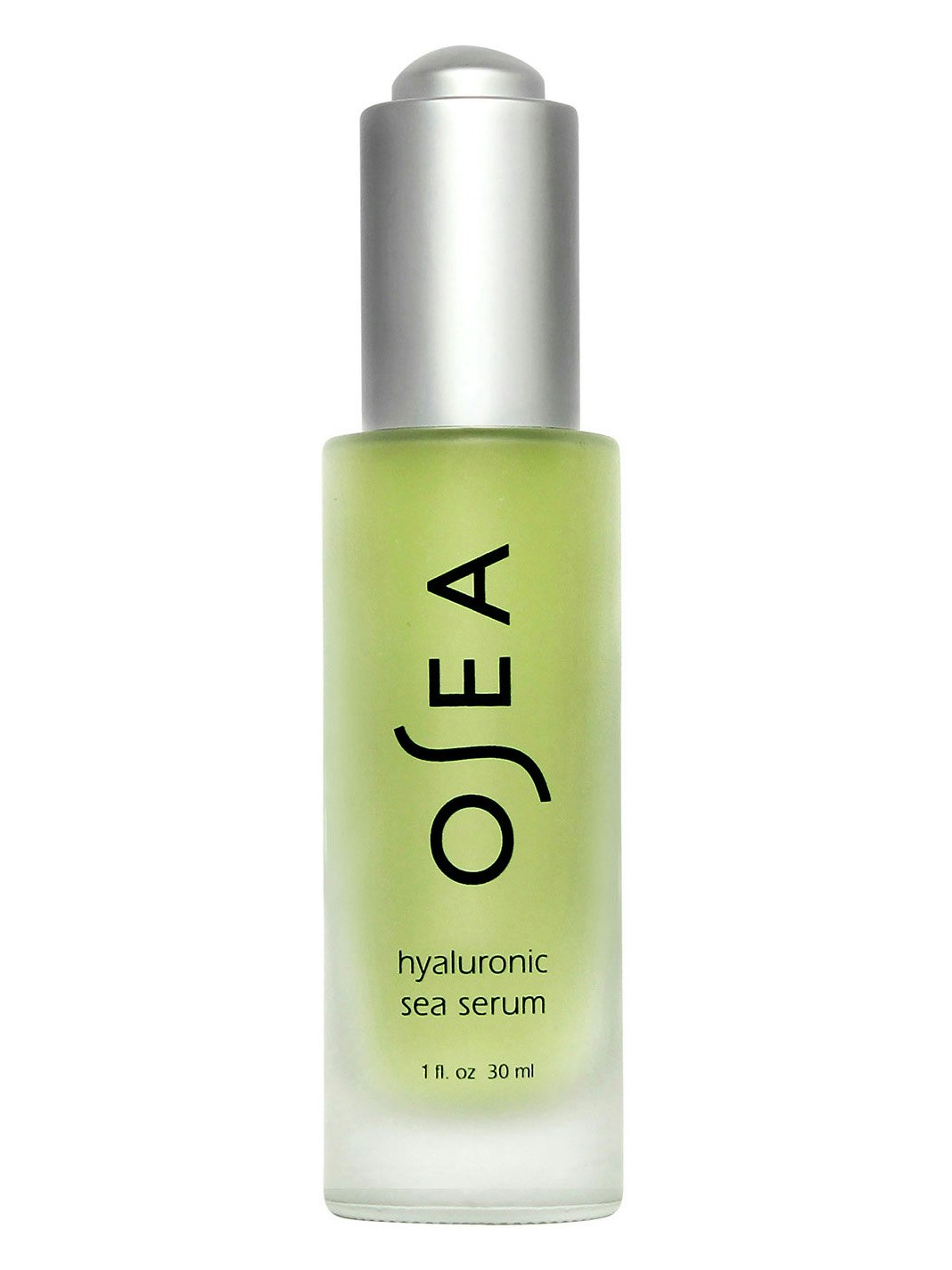 The brand: OSEA®
The story: Ex-spa director turned entrepreneur Jenefer Palmer learned of seaweed's healing powers from her grandmother and decided to make the nutrient-dense superfood the star ingredient in her own line, OSEA. Though the family-owned business made its way from a Malibu kitchen counter to trendy Fred Segal® over twenty-two years ago, the brand has always been free of toxic, synthetic, and animal-derived ingredients.
The key product: Almost every skin type can benefit from a deeply hydrating serum, which explains why the OSEA Hyaluronic Sea Serum ($88) is often sold out. The ultra lightweight and elegant formula combines three varying molecular weight forms of hyaluronic acid with three organic seaweed species to guarantee both instant and long-lasting hydration. Try applying it after cleansing and before you moisturize — you'll see a plump, dewy, and youthful glow.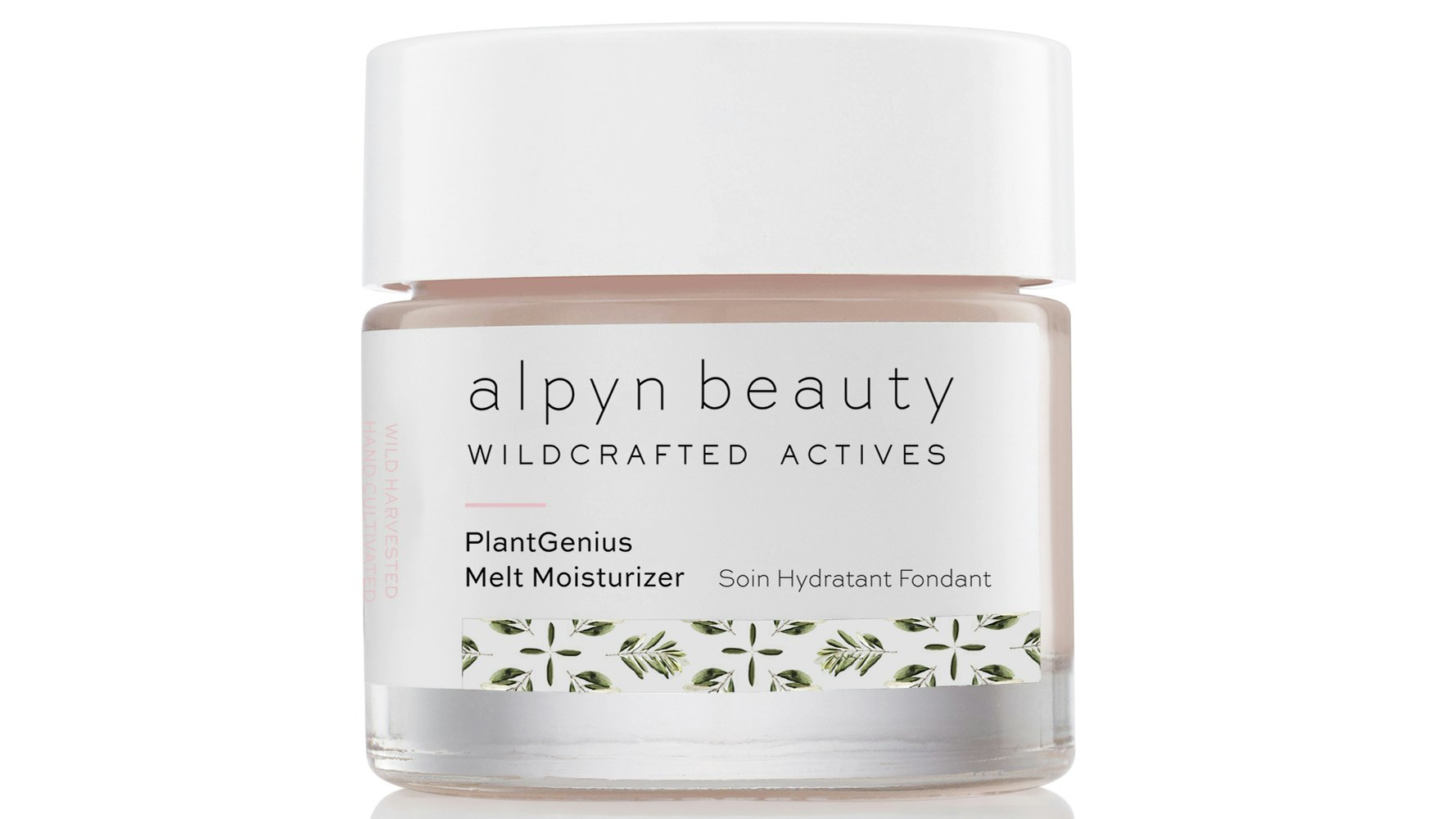 The brand: Alpyn Beauty®
The story: Alpyn Beauty launched only last year, but the newcomer to the clean beauty space is already on everyone's radar. Founder (and former beauty executive) Kendra Kolb Butler left her fancy title and the Manhattan skyline behind when she moved her family to Jackson Hole, WY to open a "city chic, mountain-minded" beauty concept store. Shortly thereafter, her very own three-piece skincare system followed, named for the phenomenon of pink light known to the mountains of Wyoming. Every formula contains a blend of locally-sourced and wild-harvested extracts from plants and wildflowers to help skin's resilience.
The key product: If you tend to doubt the efficacy of vegan skincare, we dare you to try the Alpyn Beauty PlantGeniusTM Melt Moisturizer ($60) and not be impressed. This mousse-like face cream boasts a subtle pink hue and a faint botanical aroma, plus a cocktail of peptides, ceramides, hyaluronic acid, vitamin C, and a touch of glycolic acid for mild resurfacing. Don't be surprised if your skin feels comfortably hydrated — and appears smoother and more radiant — after the very first application. (Read our senior editor's review of the Alpyn Beauty Melt Moisturizer here.)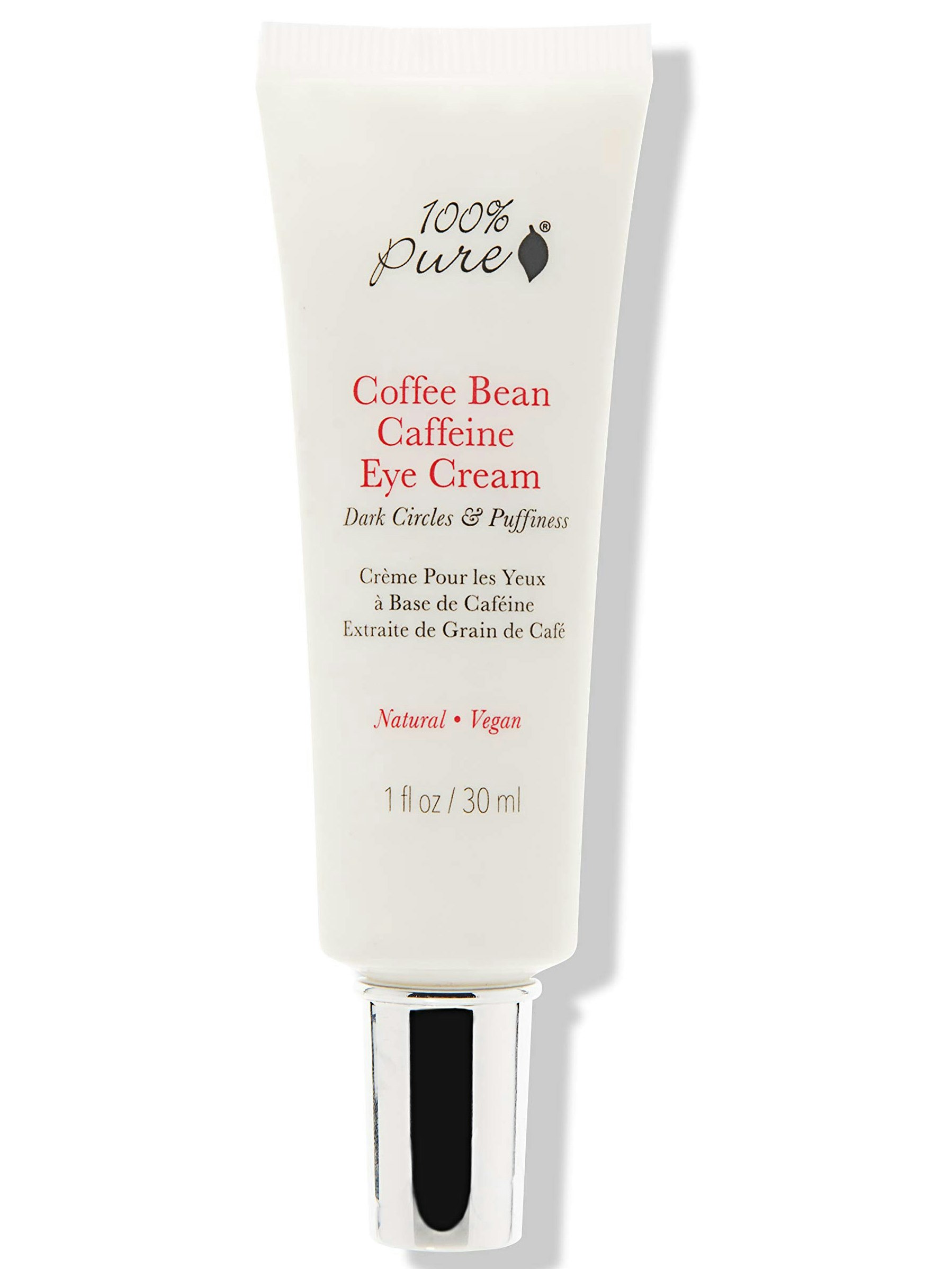 The brand: 100% PureTM
The story: At first glance, this range may look colorful and playful, but the brand takes its ingredients very seriously. Brand co-founder Susie Wang was working in product development when she accidentally spilled a chemical she was working with to develop an eye cream — and it warped her lab table. Concerned about what damage other products could do to skin, Wang went on to launch 100% Pure, which is made exclusively with non-toxic ingredients. Every formula utilizes herbs as antibacterial agents. Japanese honeysuckle extract is the brand's all-natural preservative, and fruit and vegetable dyes replace synthetic ingredients in palettes and lip colors.
The key product: The 100% Pure Coffee Bean Caffeine Eye Cream ($29) launched with the brand 15 years ago and is still a staple: just a tiny dot of this silky creamy solution under each eye will have you looking more radiant and awake in a matter of minutes. Green coffee bean extract is the secret ingredient, which constricts blood vessels and helps de-puff.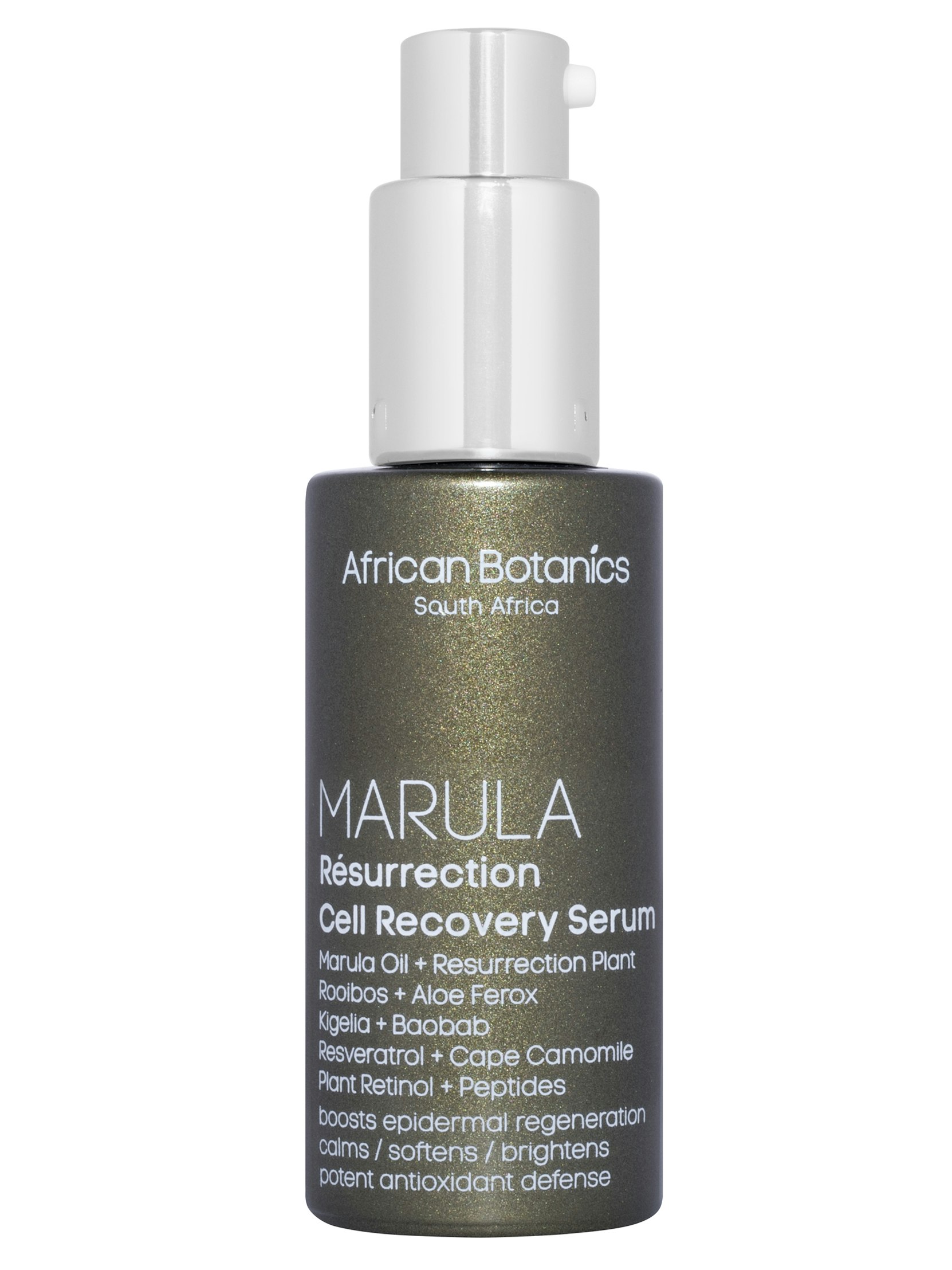 The brand: African BotanicsTM
The story: Craig and Julia Noik, a Los Angeles-based couple who grew up in South Africa, created the brand as an homage to their roots and culture. Visually, the collection is stunning — the jars and bottles are vanity real estate gold — but, more importantly, each product has been carefully crafted with potent plant-based actives derived from South Africa. The brand is considered by many green beauty aficionados to be at the forefront of the eco-luxe movement.
The key product: If retinol is a staple in your evening anti-aging regimen, the ResurrectionTM Cell Recovery Serum ($160) is a truly effective vegan alternative. It is also incredibly gentle. The lightweight, gel texture absorbs in seconds and will layer flawlessly under your moisturizer. This powerhouse anti-aging treatment combines retinol and resveratrol with firming and soothing plant extracts to deliver a smoother, visibly more radiant complexion overnight.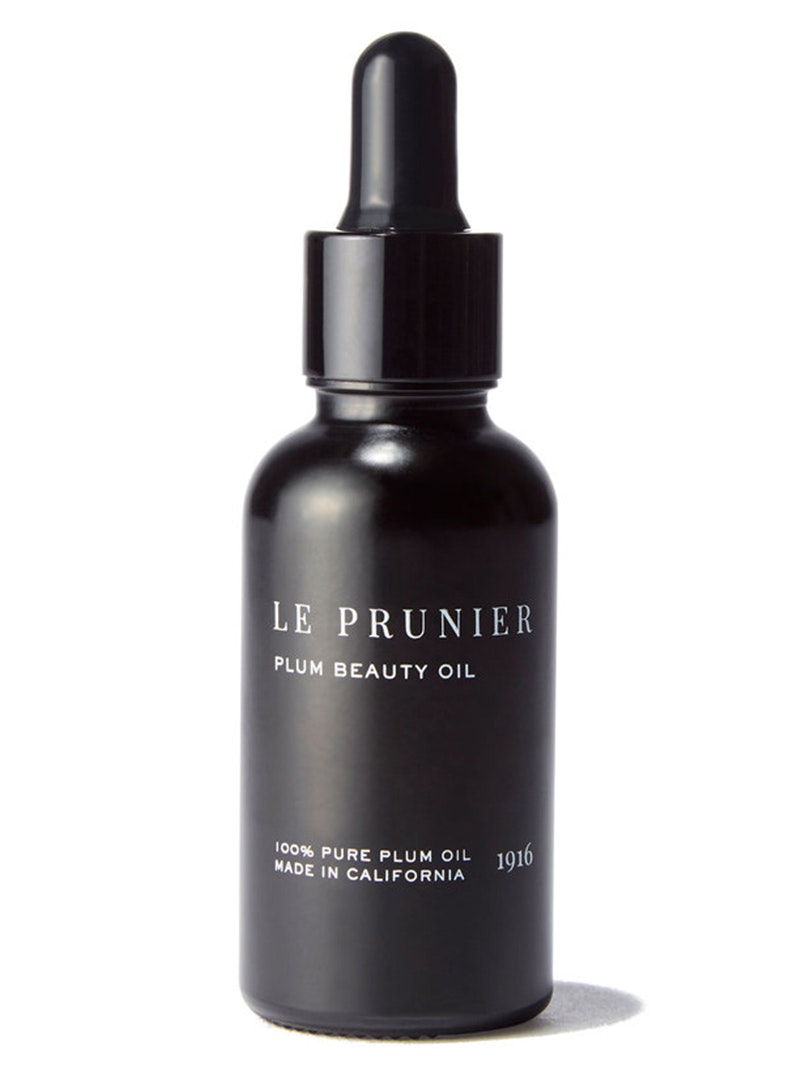 The brand: Le Prunier®
The story: Rarely does one encounter a brand with a single product in today's beauty world, but Le Prunier won clean skincare enthusiasts over with its sole launch — a single-ingredient formula. The brand began as a passion project for sisters Jacqueline, Allison, and Elaine Taylor, whose family has operated a plum farm for four generations. On a trip to Japan and Korea, the sisters learned first-hand about the health and beauty benefits of the precious oil, which inspired them to shift their focus from the farmer's market to the beauty industry. Now, their patent-pending blend of plum varietals is also grown, harvested, cold-pressed, and produced right on their farm in sunny California.
The key product: There isn't anything more important than protection from free radicals when it comes to proper skincare. But it's not just Le Prunier Plum Beauty Oil ($72) antioxidant defense that makes it a beauty powerhouse (it's eight times more powerful than marula oil and six times more powerful than argan oil). This completely non-greasy oil is also remarkably silky and lightweight, making it excellent for layering with other formulas — or simply for face oil newbies. Plus, the natural, dessert-like scent is completely delectable.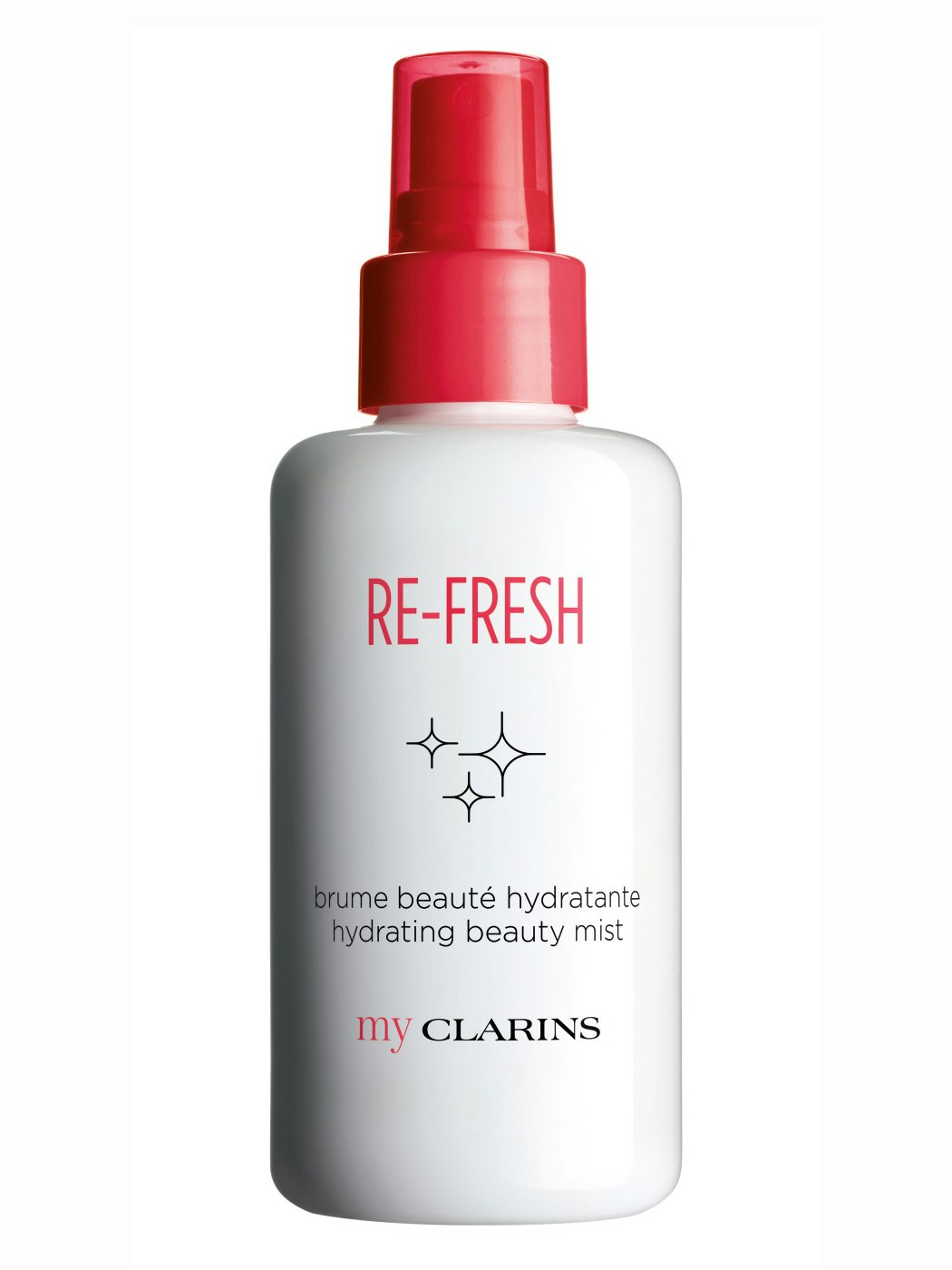 The brand: My Clarins®
The story: Our ears pricked up upon the announcement that iconic French brand Clarins® was launching My Clarins, a 100 percent vegan skincare line geared toward Generation Z. The (sustainable and recyclable) packaging makes the products fun and whimsical on the outside, while the inside is packed with largely natural ingredients, all free of phthalates, parabens, and sulfates. The carefully-edited collection contains nine products focused on solving skin problems, including cleansers, moisturizers, blemish-busting gels, and pore-blurring sticks.
The key product: My Clarins may be marketed to a younger audience, but the lightweight textures work wonders on anyone with oily or combination skin. And considering there is no cut-off date by which to enjoy a great face mist, we recommend that all indulge in the Re-Fresh Hydrating Beauty Mist ($20). It's packed with skin-soothing flower waters and fruit extracts and makes for a fantastic toner, makeup setting spray, or mid-day picker-upper.
Some complimentary products were provided to the author for the purpose of writing this article.
Product prices may vary from the time this article was written.
Allergan® may receive commission for purchases made through links in this article.