In an age where blowout bars line every corner, gel manicures are a weekly staple, and looking polished is a way of life, it's still surprisingly difficult to maintain a consistent beauty routine. This is partially because the process of finding a trustworthy salon — and then actually booking a service — can be draining. Some online platforms have facilitated easier booking for food — but until recently, there was a gap in the market for a similar beauty-centric service.
This need was the incentive for RegiTM️, an ingenious new Allergan® platform which launched on April 9. In a nutshell, the platform cuts the proverbial fat from the process of finding and booking beauty and skincare services. The ultimate goal: to create, maintain, and ultimately improve every aspect of your beauty regimen. In the words of General Manager Annelise Norton, "Regi is the first and only site where consumers can discover a hand-picked selection of the best salons and spas in their city."  
Regi's design aesthetic (pastels and ample white space) paired with its cool-girl language (they're not "services," they're "experiences") suggests an almost intimidating air of exclusivity. But in actuality, anyone is welcome to join. All it takes is creating a free account, and voila! — you're instantly privy to a vast selection of spas, salons, and studios. (Plus a personal concierge; more on that later.)
Specifically, Regi gives you access to time-honored luxury locations (like Caudalie® spa or the Sisley® Spa at The Ritz-Carlton®). Then there are the trendy up-and-comers — Instagram®-worthy ateliers frequented by beauty editors, influencers, and your most grooming-conscious friends. Keep digging, and you might just unearth treatments you hadn't even realized you wanted. (Like spending time in an infrared sauna — read about one writer's otherworldly Shape HouseTM experience here.)
Broad as Regi's offerings may be, they're also ultra-curated. Each beauty service provider is handpicked and carefully vetted by a team of in-house beauty buffs. In order to make the cut, providers must pass the platform's stringent standards. So: not only will you discover the best spots your city has to offer, but you'll also save yourself the grief of accidentally going to an unqualified place.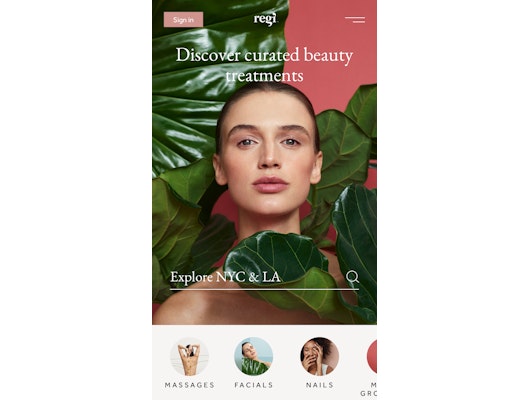 Photo: Courtesy of Regi
Then there's Regi's Personal ConciergeTM feature — which, yes, is just as luxurious as it sounds. Long gone are the days of clicking through calendars, playing telephone tag, or otherwise dealing with the hassle of setting up an appointment. Instead, Regi allows you to hand off busywork to a concierge, who will happily do it all for you — including scheduling, booking, and processing payments.
Offloading the aforementioned drudgeries allows you to schedule beauty treatments without stepping out to take a call, waiting on hold, or hemming and hawing over your calendar. Plus, the concept of booking a blowout over brunch, a massage during a stressful work meeting, or a manicure while you're at the gym is an absolute game-changer.
Currently, Regi is available in NYC and LA markets. Dallas is said to be the next city to roll out by the end of the year. If you live in the NYC or LA areas, check out some of our favorite spots available on Regi now: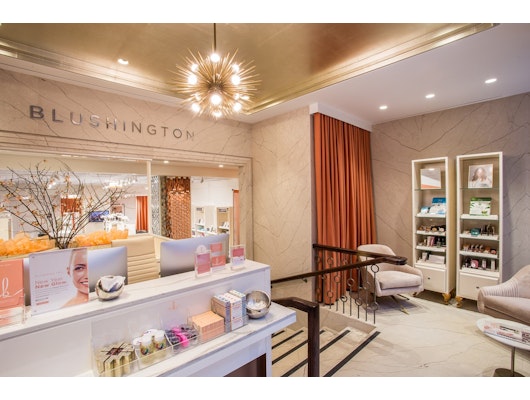 From facials to makeup to lashes, this beauty hub has everything you need to look your best before a special occasion.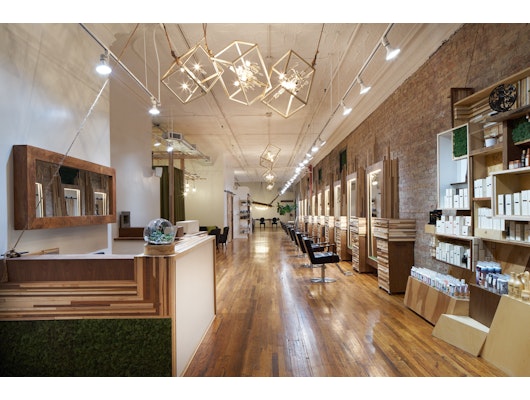 This trendy hair salon not only provides fresh colors and cuts, but it also has an entire room dedicated to taking selfies of your new 'do.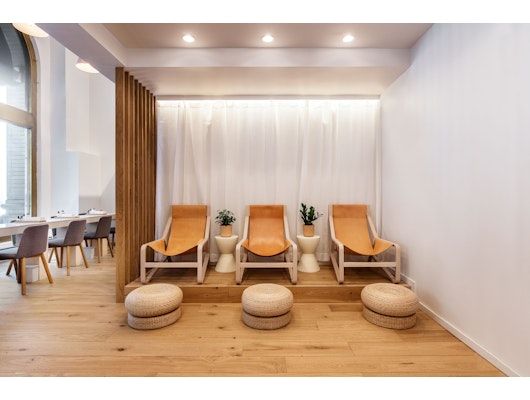 The zen vibes are palpable at this understated manicure spot, which only uses polishes that pass clean beauty testing.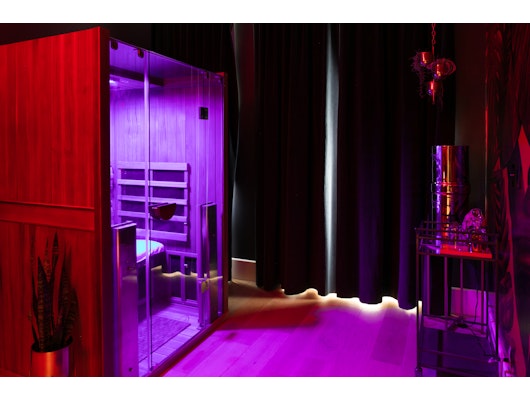 Keziban Barry
Our editorial director can't get enough of the glow-boosting benefits from this infrared sauna spot. Read more about it here.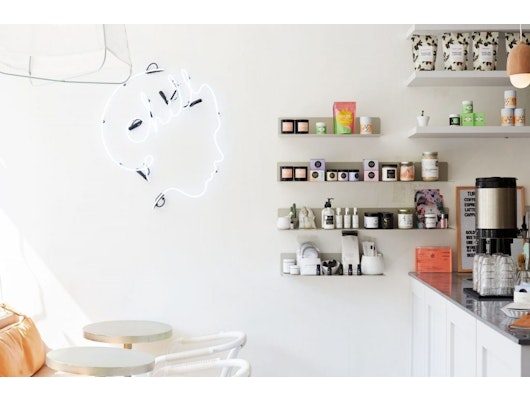 You've probably seen this quirky manicure, massage, and coffee spot on Instagram. It's certainly worth an in-person visit.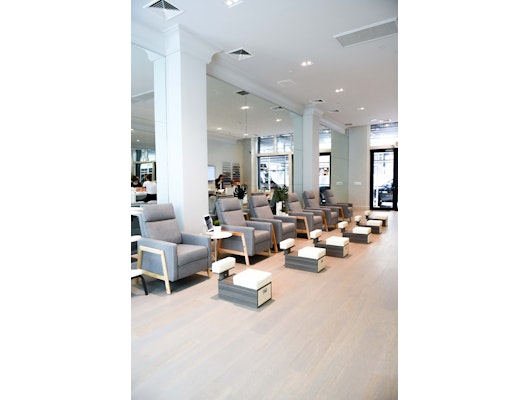 Pressed for time? Get a manicure and a blowout in a single, 50-minute session.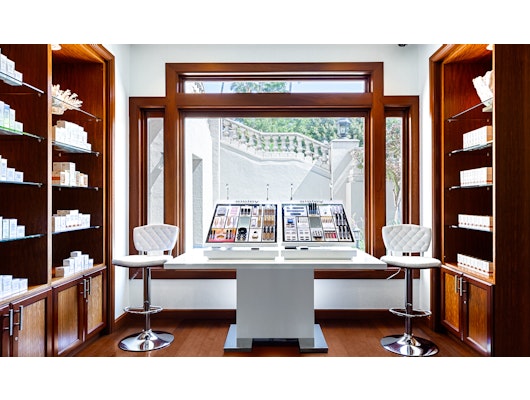 This all-encompassing spa offers treatments fit for royalty.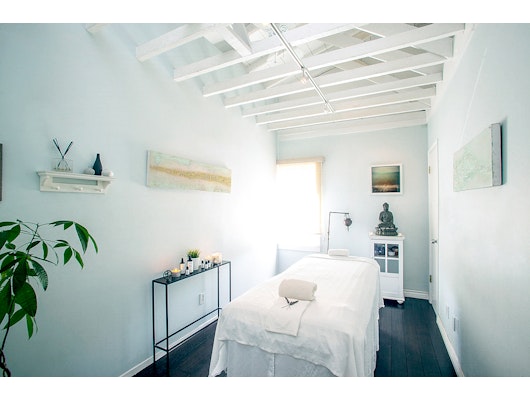 This spot is ideal for clean beauty buffs, skincare aficionados, or anyone who's craving a facial with a side of zen.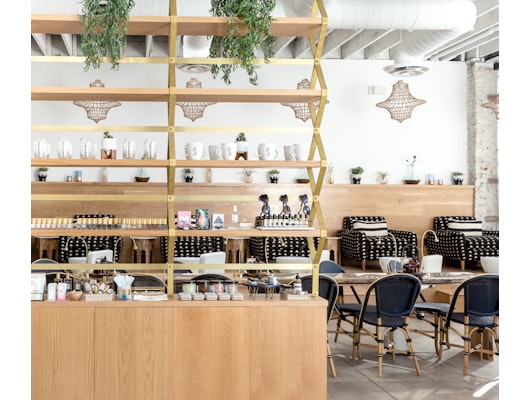 This breezy, picture-perfect manicure spot oozes quintessential LA vibes. Clean beauty fans will love the smattering of plant-based nail care products and 8-free polishes.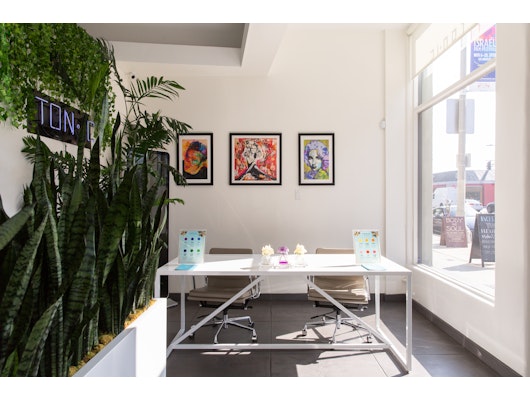 From infrared saunas to cryofacials, this spot allows you to dip your toes into a bevy of buzzy wellness treatments.
RegiTM and SpotlyteTM are owned by Allergan as part of the company's MoonwalkerTM Ventures division.