There are those who brag about their accomplishments — hitting a million followers on Instagram®, Marie Kondo-ing their beauty shelves, or maybe they made it through Dry January.
And then there are Joan Kron's accomplishments.
She organized a series of events including an exhibit called the Museum of Merchandise for which she partnered with Andy Warhol to produce the "fragrance" You're InTM; housed in the coolest silver-painted bottle to look like Coke®, Warhol claimed it was toilet water (say the words "you're in" really fast and see what happens! ). She created limited-edition LOVETM rings with Robert Indiana and Roy Lichtenstein. She's even credited with popularizing the once-obscure term "high-tech" by making it the title of a design book she co-authored. She recently produced and directed a hilarious and touching documentary about comediennes and plastic surgery called Take My Nose… Please!, and a second doc is in the works. (If you're feeling intimidated by this list of accomplishments, note that Kron is 91 years old.)
Beauty readers (and writers) know Joan Kron as the pioneering reporter on plastic surgery. It's a beat she says she was made for.
"My first husband was a general surgeon, back when general surgeons did everything. I thought I should understand his work, so I asked to watch," she remembers. "I almost fainted at my first appendectomy but, eventually, I could even watch heart surgery." By the time she began covering surgery of the cosmetic kind, her byline in Allure® promised trustworthy scoops delivered in clever, pithy turns of phrase.
I recently visited Joan in her cozy Upper East Side home, where I turned my phone on to "record" and sat back. When you're interviewing the OG of cosmetic surgery journalism, you know enough to let her do the talking.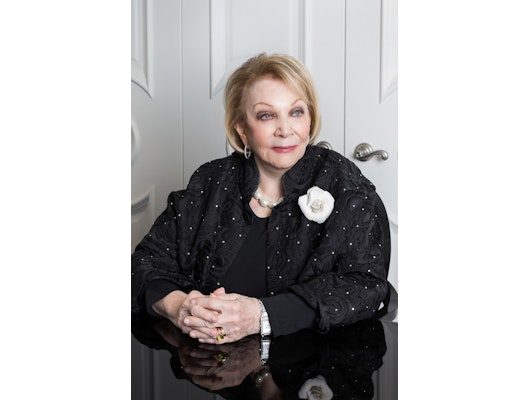 Kelsey Ann Rose
Spotlyte: Let's go way back. Where are you from?
Joan Kron: New York. I graduated from Yale® Drama School, where I studied theatrical costume design. I got married, moved to Philadelphia, where I had two children, was active in an arts organization, and did interior design. I didn't start to write until I was 41, and it was for Philadelphia MagazineTM.
Spotlyte: What did you cover?
JK: My first story was about a friend growing marijuana in her backyard on the straight-laced Main Line. I wrote what I knew: design, fashion, lifestyle. I also started covering death and dying. In 1968, on a medical mission to Sri Lanka with my husband and children, my 16-year old daughter died of a sinus infection. A "shrink" who was helping me cope said, "You should write about this." 
In 1971, at my 25th high school reunion, I reconnected with my high school sweetheart. Two years later, we both left our spouses, married, and I moved back to New York. My work for Philadelphia got the attention of New YorkTM magazine editor Clay Felker. I brought him a list of 16 ideas and he put a check next to every one. He especially liked my idea about an up-and-coming neighborhood called "Soho."
I got 24 pages in the magazine. My first news-breaking cover story was, "The Girl in the Coma." It was a proud moment when an ethics group analyzed all of the press on the case and couldn't understand how "New York magazine had the best coverage." But I had to stop writing about death, because I was always crying.
Spotlyte: What came next?
JK: When Clay lost control of New York, I quit in support of him and was hired by The New York Times® as Chief Reporter of their new Home Section. A year later, when the Times refused to give me a leave to finish High-Tech, I quit. It was the right decision. The book became iconic.  Five years later, I published Home-Psych on the social psychology of decorating.
Spotlyte: You consulted at the Washington Star®, covered fashion at The Wall Street Journal®, and became Editor-in-Chief at AVENUETM magazine for four years. Then a friend recommended you to Linda Wells, who was about to launch Condé Nast's® new beauty magazine in 1991…
JK: Before Allure started, the popular put-down in the trade was, "How much can you say about lipstick?" Linda knew there was a lot to say. I agreed. I told her I knew of so many sociologists studying appearance issues. She hired me to cover the psychology of beauty.
Spotlyte: Were you always interested in covering plastic surgery?
JK: Never! My ex-husband had done cleft palates, and even reattached fingers, but in Philadelphia in 1950, there was only one plastic surgeon who did cosmetic surgery. I remember going to a lecture he gave about facelifts. I said to the friend sitting next to me, "Not me. Ever!" But I was only about 30.
Spotlyte: How did you start covering it for Allure?
JK: At a weekly meeting, Linda said she was curious whether doctors talk patients into unnecessary cosmetic surgery. She had already assigned it to a writer who was about 35. I was 62 — so afterwards, I proposed that I write it instead. She told me to give it a try. Within two days, I had the names of four top doctors in Manhattan. My first consult was with Jackie Onassis's plastic surgeon, long retired. Don't ask me his name, because I always forget it.
Spotlyte: Did you go in as a patient or writer?
As a patient, but under "profession," I wrote "journalist." At the consult, the doctor stood behind me in front of a mirror and pulled up my face. "My God, you haven't seen your chin in years! And you're going to have to stop smoking." I had clearly written on my form that I had quit smoking 30 years before. I went home and wrote a description of the consultation as if I were writing to a girlfriend. Linda loved it and called off the other writer.
By the time I got to the fourth doctor, I signed up for a facelift. My husband thought I was crazy, but I realized there could be some improvement.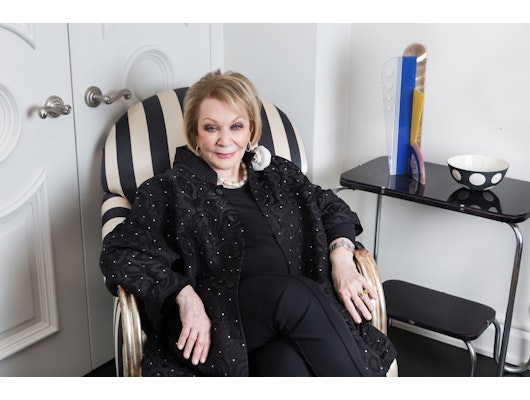 Kelsey Ann Rose
Spotlyte: Who was lucky Dr. Four?
JK: Sherrell Aston, but I never identified him as my surgeon in print while I covered the field. The choice was intuitive.  
Spotlyte: I gather it went well?
JK: It was a revelation. When my husband first saw the swelling, he was horrified, but two weeks later, he said, "You look great." It really wasn't a hard operation. It was more annoying than painful, because you have to sleep propped up.
I wrote the story anonymously; they used illustrations and the doctors were called W, X, Y, and Z. I described their bedside manners, their offices, how they dressed — friends were calling Linda saying they figured out who the doctors were.
After that story, the beat became mine.
Spotlyte: Everyone must have asked you for references.
JK: I did become quite popular. I'd go to a dinner party and when anyone heard I covered plastic surgery, they'd say, "Come closer." So many women confided in me.
One reader called and asked if I could find out who'd done Jane Fonda — she looked fabulous. I said I'd try. So, I googled "Jane Fonda facelift," and up came her website, where she talked about it; when she had it and which doctor had done it! People think I'm some miracle worker, but they just don't do their own homework! [Editor's note: This webpage is no longer up, but you can learn more about Fonda's experiences with plastic surgery in her HBO documentary, Jane Fonda in Five Acts.]
Spotlyte: What were some of your favorite stories?
JK: I flew to Rio to profile one of the most famous plastic surgeons in the world, Brazil's Ivo Pitanguy. I proved to him that I wouldn't faint, and he let me watch surgery. He had four operating rooms going at the same time, with a different surgeon in each, and he'd enter in time to put in the "key stitch." It determines the tightness of the lift. He'd change his gloves, go into the next room, and do it again. Then, from his office, he'd follow the surgeries on four video screens, broadcasting instructions as necessary. I was literally a fly on the wall.
Spotlyte: Who helped you navigate the beat?
JK: A senior plastic surgeon named Phillip Casson took me under his wing. This was before the internet. He would fax me articles, explain the medical terms, warn me about what not to take seriously. I eventually felt comfortable on my own.
I also went to five or six plastic surgery and dermatology conferences each year, usually sitting through multiple days of presentations. I felt it was a sign of respect, but also to educate myself. I was looking for more than news: I was watching for disagreements, those were the most interesting. I also learned to be wary of doctors pushing personal techniques. It's important for the public to know that there are many ways to approach the same problem.
Many beauty editors would send their assistants to press briefings, then when doctors showed operative photos with hints of blood and gore, these junior editors would cover their eyes. Being able to look at surgical photos was a big advantage for me!
Spotlyte: What advice would you give someone interested in making cosmetic surgery their beat?
JK: It's not like, "I had my eyes done, so I'm qualified to write about it." Having undergone one operation yourself may give you some insight, but there's a lot more involved. You can't mistake your one-person's-experience as universal.
For instance, I don't fear anesthesia but, I assure you, many women do. As a journalist, you need to understand it, scientifically, to explain it to readers. The beat is medical, psychological, and historic.
Spotlyte: Do you remember the first time you heard about injectable wrinkle reducers?
JK: I remember interviewing [Los Angeles dermatologist] Arnie Klein for my first story about toxins. He told me where it came from, what its potential was.
---quiz start
---quiz end
[Editor's note: Injectable wrinkle reducers are used to temporarily smooth the look of moderate to severe wrinkles in certain areas of the face such as the forehead, frown lines, and crow's feet. Like any medical treatment, they have potential risks and side effects. Be sure to talk to a licensed provider to see if they're right for you. Have more questions? Chat with our team of trained aesthetics specialists now.]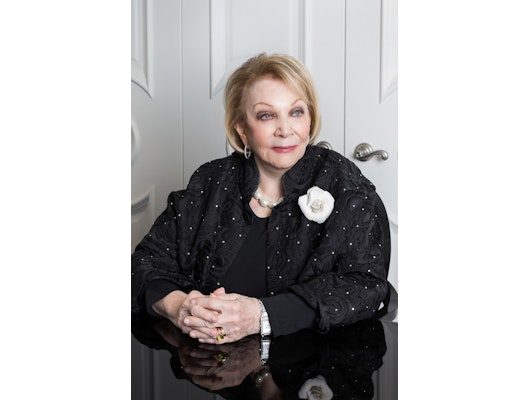 Kelsey Ann Rose
Spotlyte: Now, let's talk about you and what you've had done.
JK: Okay, if I must. I've had three facelifts: the first when I was in my early sixties, the second one was really an endoscopic brow lift, I had my third when I was 79. I'm 91 now.
Spotlyte: You look amazing.
JK: Well. Surgery helps. Hair color helps. And everything in moderation. I was at a funeral recently of an old friend. Her daughter said to me, "My mother had too much surgery, but you look fine." I said, "Your mother didn't listen to me."
Spotlyte: What procedures do you have done on a regular basis?
JK: I do injectable wrinkle reducer on my forehead, between my brows. I get filler in my cheeks and my nasolabial folds. And I do monitor myself regularly for any lumps or brown spots.
[Editor's note: Injectable filler is a temporary treatment that adds volume to areas of the face such as the lips, cheeks, and laugh lines. Like any medical treatment, it has potential risks and side effects. Be sure to talk to a licensed provider to see if it's right for you. Have more questions? Chat with our team of trained aesthetic specialists now. ]
Spotlyte: What about skincare?
JK: I'm loyal to classics! I use Cetaphil® cleanser ($7) and Neutrogena® Oil-Free Moisture for Sensitive Skin ($10). I believe in facial scrubs. Estee Lauder® had an oatmeal-like paste in a little pot that I loved. Please bring it back! After trying many, I now use skinBETTER® Refresh Exfoliating + Detoxifying Scrub Mask ($55). I'm also trying LANEIGE® Water Sleeping Mask ($25). I'm allergic to most eye makeup removers, but I use Chantecaille's® ($40), and I like Tom Ford® eye makeup. I wear Laura Mercier® Vanille Gourmand fragrance ($55); taxi drivers love it.
I have several medicine cabinets in my bathroom with my stock of unopened samples. A magazine wanted my picture with the cabinets open — oh, no. So, Linda [Wells] came over and organized them, but now I can't find anything! I forget which one houses the Band-Aids®. But at least the cabinets are ready for their closeup!
Product prices may vary from the time this article was written.
Allergan® may receive commission for purchases made through links in this article.