We're selective about the formulas we use on our hair, skin, and nails. The Spotlyte 7TM highlights recently-released and/or noteworthy products you can add to your makeup bag, one day at a time. Let's go shopping!
It's hard to imagine a life without dry shampoo. While it has only risen to mass popularity in the past few years, the powder-based formulas have single-handedly changed the way many of us wash (rather, don't wash) our hair. After all, the whole notion of lather, rinse, repeat seems arduous when you could simply spritz and sprint out the door.
Dry shampoo as we know it isn't going anywhere, but new formulations of the gym bag staple suggest that it's starting to shapeshift. Below, we've rounded up seven next-generation sprays, foams, and pastes to try — many of which do more than simply absorb oil and sweat. Read on to discover blotting papers for your hair (yes, really!), cleansers that double as invisible UV shields, and other formulas that'll make you rethink dry shampoo all together.
Snowy-looking residue is one of the downfalls of dry shampoo, especially on dark hair (where it can look like dandruff). The OUAI® Dry Shampoo Foam ($28) relies on a moussey formula, which cleanses without risking a snowy finish.
While pomades are generally reserved for styling, the Redken® Dry Shampoo Paste ($20) proves that putties can cleanse, too. The formula contains volcanic minerals to absorb excess oil, while coconut oil softens and boosts volume.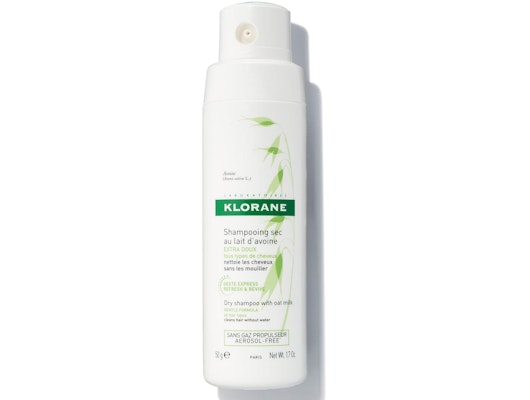 Consider Klorane® Dry Shampoo with Oat Milk ($20) the "sensitive" dry shampoo formula that you didn't know you needed. Those who are looking for a light pick-me-up to their strands will love how gently this product works on both hair and scalp: oat milk works to nourish hair and scalp with softness, while rice starch delicately absorbs and whisks away dirt.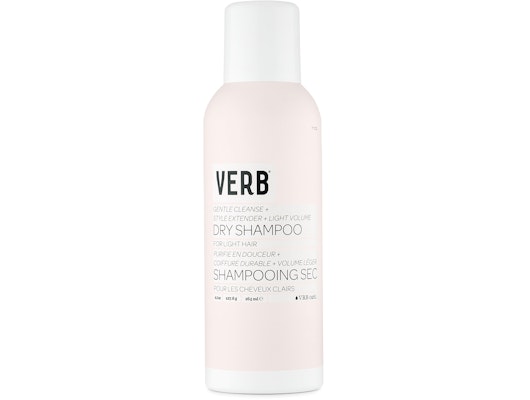 Modeled after purple shampoo, the VERB® Dry Shampoo for Light Hair ($16) features a brass-busting lavender tint, which works to tone yellowness in blonde hair. Simply spray and brush through for hair that's fresher-smelling — and possibly brighter-looking. We promise it doesn't turn hair a shade of violet.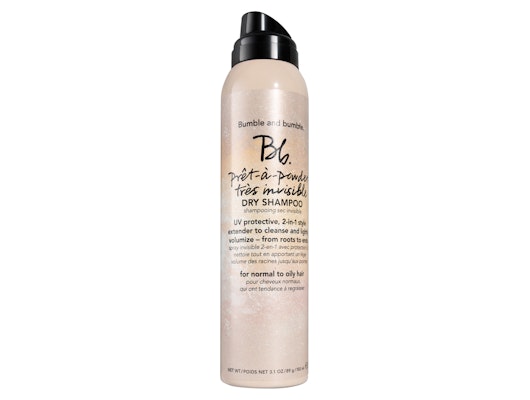 In addition to damaging your skin, UV light can undo your colorist's work by fading your hue prematurely. The Bumble and Bumble® Pret-a-PowderTM Tres Invisible Dry Shampoo With Pink Clay ($29) not only absorbs excess grease, but also it also douses hair in an invisible veil of sun protection.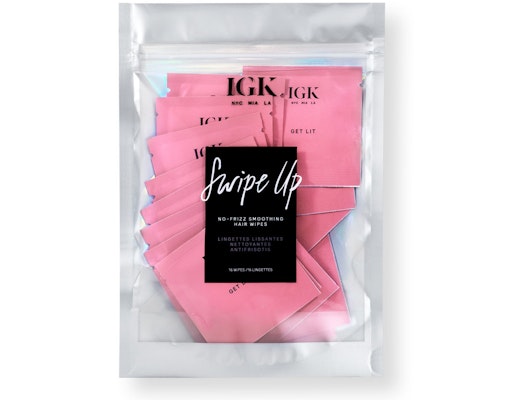 IGK® takes a page from skincare's book with its Swipe Up® Charcoal Blotting Tissues ($18). These individual oil-absorbing sheets work similarly to facial blotting papers by dissolving excess oil with a few quick pats on the head. The waterless sheets are particularly useful for travel and/or tossing around in a gym bag.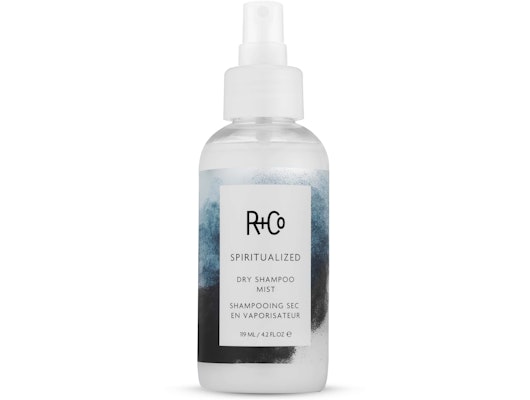 Despite its name, the R+Co® Spiritualized® Dry Shampoo Mist ($28) is hardly dry — in fact, it dispenses as a wet spray. Micelles work to attract dirt and oil, while glycerine draws moisture in from the surrounding air. A few spritzes leaves hair feeling hydrated while tamping down on frizz and flyaways.


Some complimentary products were provided to the author for the purpose of writing this article.
Product prices may vary from the time this article was written.
Allergan® may receive commission for purchases made through links in this article.