Consider the start of April as your opportunity to loosen up a little bit. We're not telling you to start phoning it in at work or eschewing your regular responsibilities, but now that it's finally warming up, you can let yourself breathe. Allow your beauty routine to accessorize that zen zest for life that only an injection of vitamin D can provide. Of course, our editors have a few suggestions for your seasonal switchup. Let your toes twinkle in mules with a confetti-inspired pedicure. Show off fresh spring skin with an exfoliator that mimics the effects of microdermabrasion, and a cleanser that delivers a brightening dose of oxygen. Discover all that and more when you keep reading.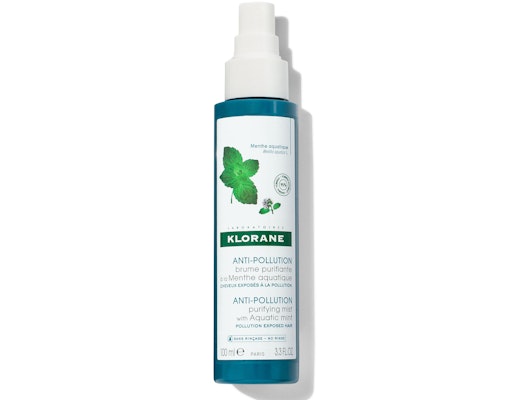 Courtesy
Who: Lauren Levinson, Editorial Director 
What: Klorane® Purifying Mist With Aquatic Mint ($18) 
Why: My favorite dry shampoo brand released another hair refresher — this one aimed at masking smells (campfires, cooking scents, post-workout sweat, etc). It neutralizes odors with a lovely mint-lemon-and-tea scent. In addition, it has detoxifying benefits for the scalp, protects hair from pollution, and helps to tame frizz. The fact that it's vegan, housed in eco-friendly packaging, and comprised of a 95 percent natural formula makes it a winner during the month of Earth Day.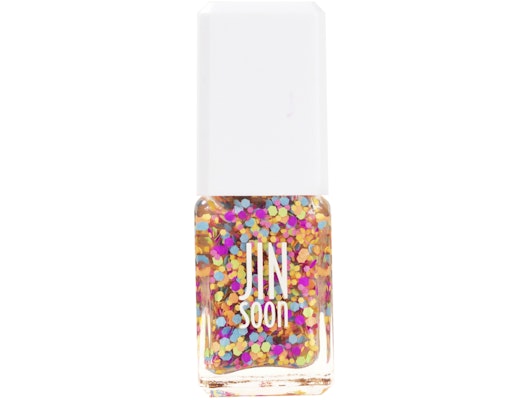 Courtesy
Who: Lauren
What: JINSoon® Nail Polish in Dotty ($18)
Why: This confetti-infused nail polish is inspired by the origami that brand founder Jin Soon Choi's mother makes. The vibrant polish can be used as a top coat (I layered it over a creamy pastel pink) or on its own for a festive nail art look that takes minimal painting skills. I plan to wear it later this spring on my toes, peeking out of sandals.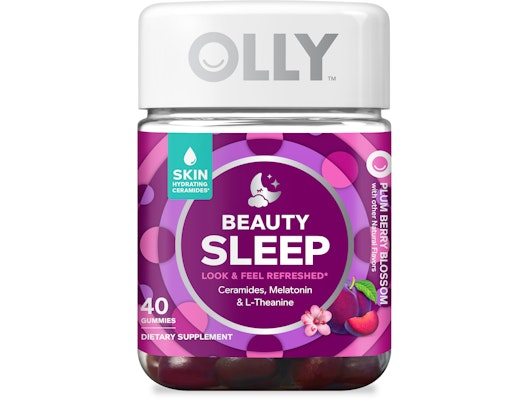 Courtesy
Who: Lauren
What: OLLY® Beauty Sleep Gummies (Available April 7; $14) 
Why: I take OLLY's original Restful Sleep gummies nightly thanks to the ideal blend of melatonin, L-theanine, chamomile extract, passion flower extract, and lemon balm. This new formula has me jazzed thanks to added beauty benefits. In addition to the aforementioned ingredients, it also has a Plant Ceramide Complex to help hydrate skin from the inside out. I expect these fruity little bites and my silk pillowcase to help me wake up with smoother-looking skin.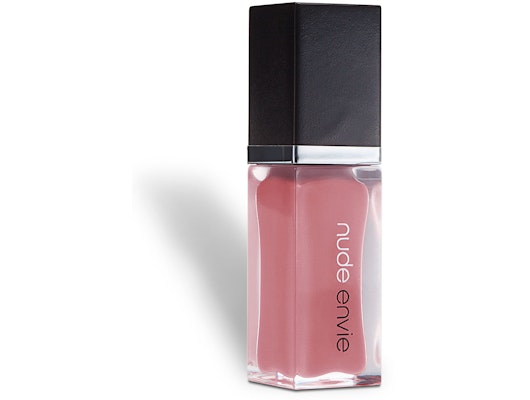 Courtesy
Who: Joslyn Winkfield, Senior Visuals Editor 
What: Nude Envie® Lip Gloss in Fearless ($30) 
Why: Even though the industry has made leaps and bounds with the concept of different shades of "nude," for some reason I still struggle to find lip products that work for me. Perhaps it's because my lips — especially the perimeter — are naturally on the darker side, but glosses don't ever seem to cover my pout evenly without washing me out. This one is the definition of "your lips, but better" for brown girls. Just a touch darker than my coloring, it goes with any and everything, and isn't sticky at all.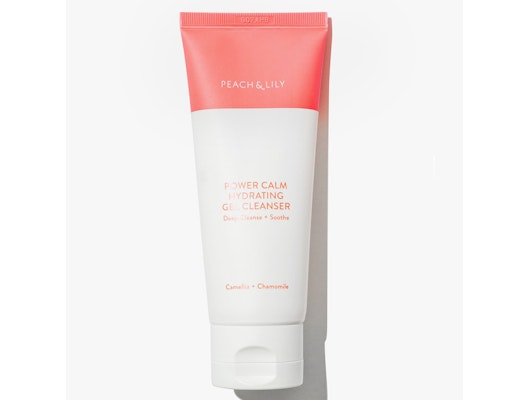 Courtesy
Who: Joslyn
What: Peach & Lily® Power CalmTM Hydrating Gel Cleanser ($28) 
Why: There's just something about the cleanliness and freshness of this cleanser that really makes me feel like I'm doing something special for my skin. It's gentle, doesn't strip my skin's natural barriers, and my face feels soft and moisturized even before I move on to the next steps in my routine.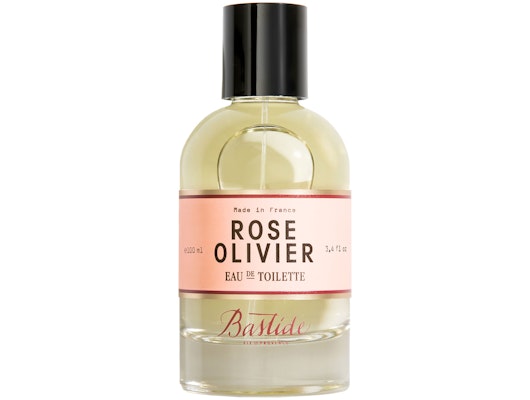 Courtesy
Who: Joslyn
What: Bastide® Rose OlivierTM Eau de Toilette ($130)
Why: Spring is in the air and I'm ready to smell like a fresh bed of roses, and that's exactly the scent of this fragrance, derived from Centifolia rose bushes and olive leaves in Grasse, France. A little goes a long way — just a spritz on each wrist will do.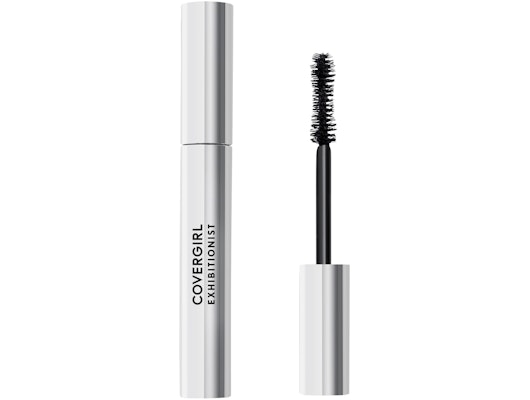 Courtesy
Who: Emily Orofino, Senior Beauty Editor
What: COVERGIRL® ExhibitionistTM Mascara ($8)
Why: I have been saying for the better part of a decade that I only like mascaras that give me "drag queen lashes," and after testing this launch at a literal drag queen brunch event, I can say it lives up to my expectations. The hourglass-shaped bristles hug every last lash to evenly coat them for ostentatious volume with fluttery separation. Even better, there's no flaking or smudging, and the formula is comparable to prestige ones I've tried at a fraction of the price.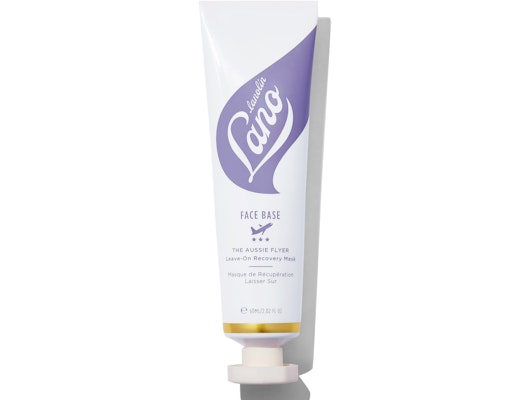 Courtesy
Who: Emily  
What: LanoTM Aussie FlyerTM Leave-On Recovery Mask ($24) 
Why: The thick, rich texture of this lanolin-powered mask would make you think that it would clog pores, leave skin greasy, or feel heavy on the skin — but all three of those characteristics are untrue. Instead, it dries to a satin finish, making it an easy overnight treatment (my preferred use) or travel go-to. I love layering it over my stronger glycolic or retinol serums to ensure that my face doesn't look patchy or parched upon rising. It contains caffeine and ginger to invigorate the skin, too.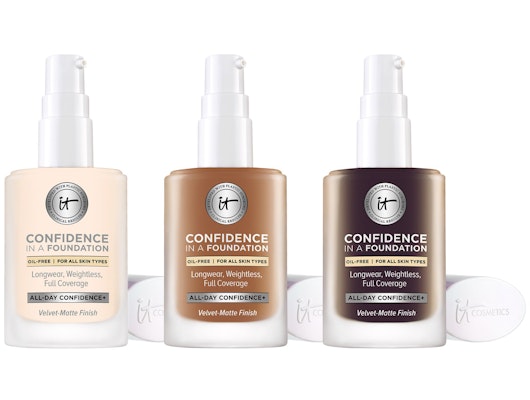 Courtesy
Who: Emily
What:  IT Cosmetics® Confidence In a FoundationTM ($32) 
Why: My everyday base formula is IT Cosmetics CC Cream®, but I seek out higher coverage for special events, so I was thrilled to learn of this new addition to the IT range. It's not just full coverage, but claims all-day wear with a velvet matte finish. I was hesitant at first to test it — most mattes tend to deteriorate throughout the day, or leave me feeling parched and looking cakey — but my fears were unfounded. The surprisingly weightless formula contains ceramides to keep skin hydrated (and smooth!) and didn't budge, even though I wore it for over 16 hours. Even better, it comes in 48 shades.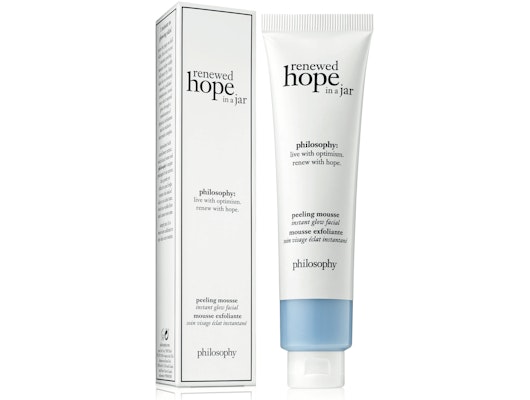 Courtesy
Who: Julie Ricevuto, Senior Beauty Writer
What: Philosophy® Renewed Hope in a Jar® Peeling Mousse Instant Glow Facial ($35) 
Why: Similar to the satisfaction I feel when purging a blackhead, I absolutely love watching my dead, dry skin visibly clump up and roll off my face while using this product. The peeling agents — pineapple complex and cellulose fibers — work to exfoliate away pore-clogging impurities, while sweeping off dead skin cells, revealing a smooth, polished complexion in its wake.
Courtesy
Who: Julie
What: Algenist® ALIVETM Prebiotic Balancing Moisturizer SPF 15 ($40)
Why: With spring upon us, it feels instinctive to refresh your beauty routine, which is why I recently added this lightweight moisturizer to my regimen. Formulated with a prebiotic from algae, as well as a probiotic, this product balances the skin's natural surface bacteria to boost skin health and create a more even-toned complexion. As a bonus, it includes a mineral SPF 15, so skin is protected from that springtime sunshine.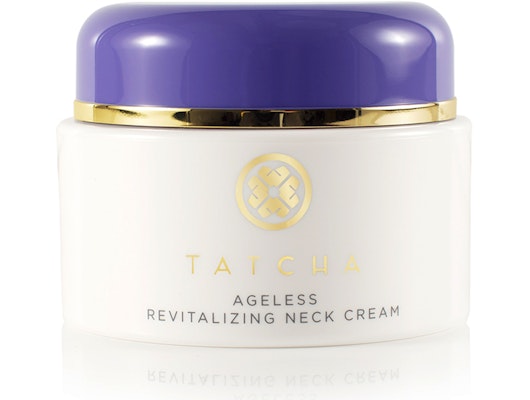 Courtesy
Who: Julie
What:  TATCHA® Ageless Revitalizing Neck Cream ($110) 
Why: Very few beauty products feel as luxurious as this neck cream — seriously. The decadent texture effortlessly coats my neck and décolletage to hydrate, smooth, and brighten the area with every application. Infused with vitamin C, squalene, and hyaluronic acid, this cream improves the appearance of fine lines and wrinkles, while creating firmer-looking skin over time. Considering this area is prone to premature aging (hello, sun damage and tech neck!), adding a neck cream like this one into your routine is definitely advisable.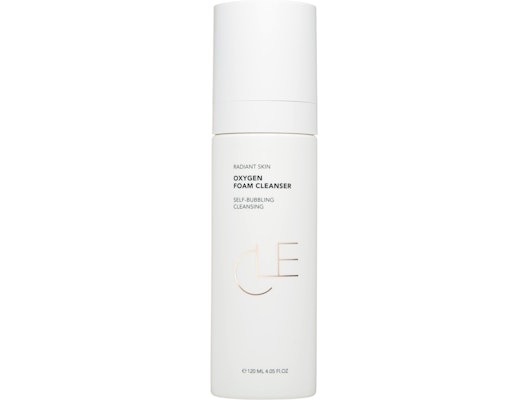 Courtesy
Who: Thia Laurain, Social Media Editor 
What: CLETM Cosmetics Radiant Skin Oxygen Foam Cleanser ($28)
Why: This self-foaming cleanser is a game-changer (especially for someone new to oxygen-infused products, like me). You apply it to clean, dry skin in a thin, even layer, and then wait 30 seconds for the magic to happen. Right before your eyes, the clear gel you applied magically transforms into a creamy, fluffy layer of foam. I love how this cleanser leaves my face feeling refreshed — not stripped — and looking instantly brighter.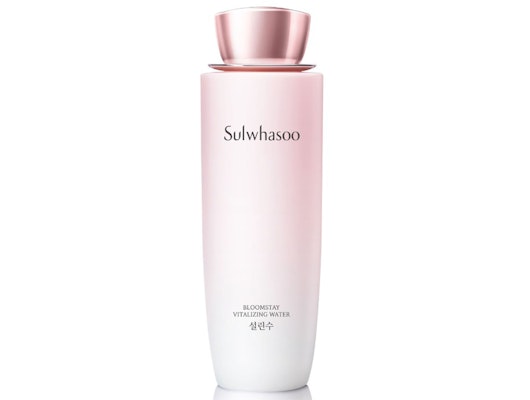 Courtesy
 Who: Thia 
What:  Sulwhasoo® Bloomstay® Vitalizing Water ($75)
Why:  I was impressed with every product in this lovely, petal-inspired skincare collection, but the Vitalizing Water stands out as my favorite of the (flower) bunch. It functions as an essence — applied to the skin post-cleaning, pre-serum — and is watery enough to easily distribute, but feels bouncy in my palm and silky when smoothed across my face. I'm also not particularly fond of unabashedly feminine floral scents, but the line's light and lovely plum blossom fragrance puts a smile on my face every time I use it.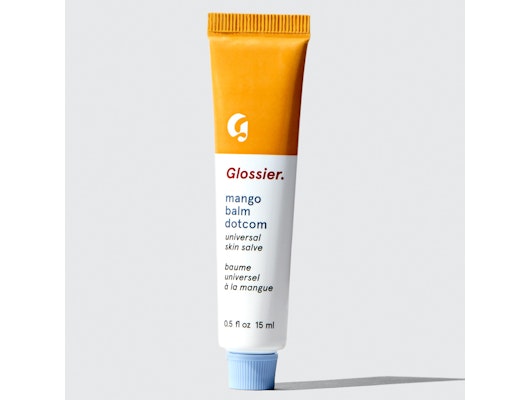 Courtesy
Who: Thia
What: Glossier® Mango Balm Dotcom® ($14) 
Why: Everyone's favorite multipurpose balm got a fresh, fruity makeover, just in time for spring. This ripe, juicy scent is totally transportive — one swipe of the translucent coral balm across my lips, and I already feel that much closer to vacation. I plan on stocking up so I can keep one in every bag so I'm never more than one swipe away from my imaginary tropical paradise (even if I'm really waiting for the G train).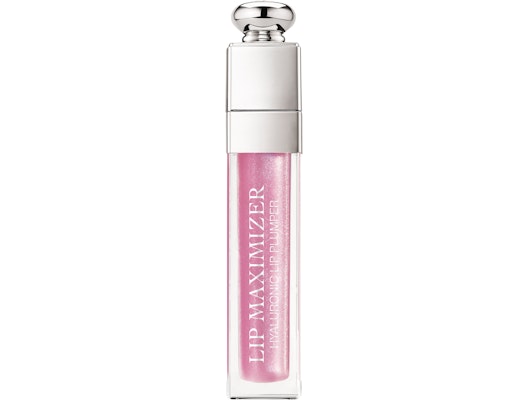 Courtesy
Who: Sophie Wirt, Beauty Editor
What: Dior® Addict® Lip Maximizer® Plumping Gloss in Holo Purple ($34)
Why: I was initially attracted to this gloss for its plumping promises (delivered through some heavy-hitting hyaluronic acid). But it was the hue — an entrancing holographic violet — that hooked me for good. The color-shifting element is subdued enough to wear every day, yet it still maintains a level of whimsicality that elicits compliments.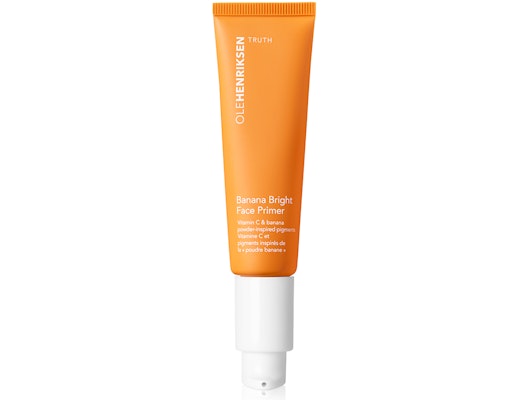 Courtesy
Who: Sophie 
What: Ole Henriksen® Banana Bright® Face Primer ($36)
Why: Hot off the heels of the brand's ultra-popular banana eye creme, this primer contains a bevy of the same ingredients — namely, light-reflecting pigments (which brighten on contact) and vitamin C (which brightens over time). The formula dispenses with a buttery yellow tint, but a few rubs and it sheers out to an I-just-slept-eight-hours glow.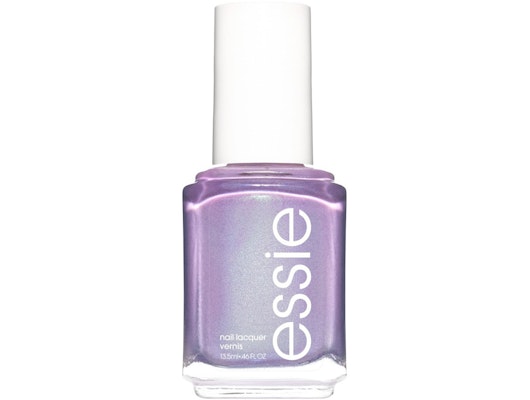 Courtesy
Who: Sophie
What: Essie® Tiers of JoyTM ($9)
Why: A single swipe of this iridescent polish turns any of my DIY paint jobs into manicure magic — or, at least, a multidimensional combination of purple, blue, pink, and gold. I'm delighted every time it catches the light.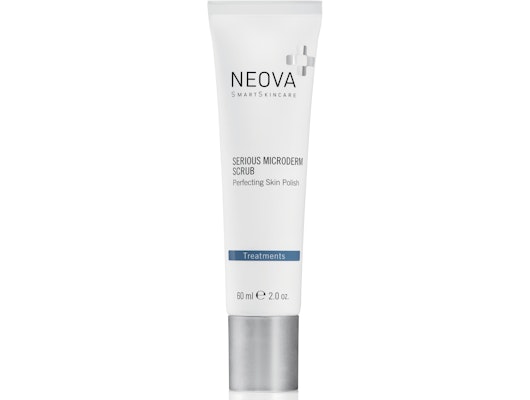 Courtesy
Who: Cat Matta, Copy Editor & Fact-Checker ($56) 
What: Neova® Serious Microderm Scrub Perfecting Skin Polish 
Why: This scrub is so seriously good, I only use it every two or three days. Designed to mimic in-office microdermabrasion, the super-fine crystals work so well that I take extra care to just barely touch my face as I massage them on. They rinse off clean, too, never leaving stray sandy flecks around my hairline — only skin as soft and silky as after the most luxe facial.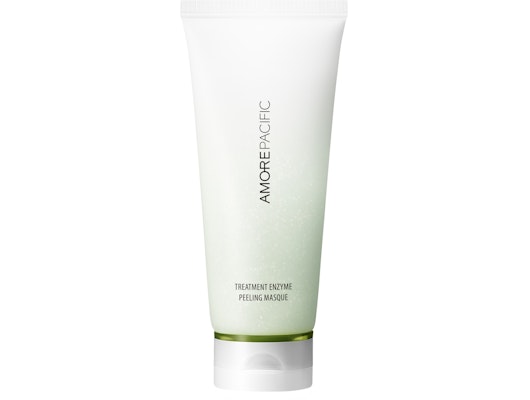 Courtesy
Who: Cat
What: AMOREPACIFIC® Treatment Enzyme Peeling Masque ($70) 
Why: This new wash-off masque from AMOREPACIFIC combines AHA with natural enzymes from papaya and "friendly" lactobacillus bacteria to provide a gentle at-home peel. It turns white as soon as it comes into contact with skin, then tingles slightly as it goes to work. In only five minutes, the job is done, leaving your skin smooth and bright. And, thanks to green tea extract, your skin is nourished and hydrated as well.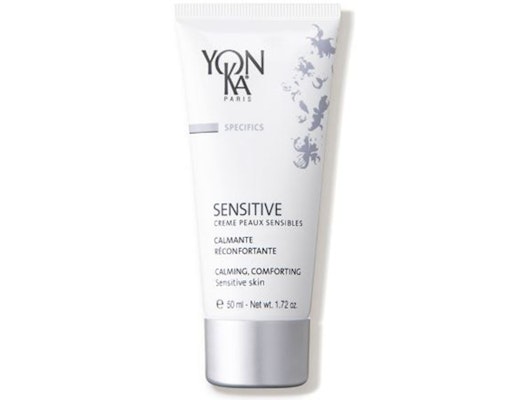 Courtesy
Who: Cat 
What: YonKa® Sensitive Creme Anti-Rougeurs ($68) 
Why: No stranger to rosacea and the struggles of covering it up, I was thrilled when I came across a new weapon in my fight against redness. This cream not only packs in the moisture, but it also has a slight green tint that helps blunt the unwanted rouge that spreads across my cheeks. And, no, it doesn't leave your whole face green; this wonderfully silky formula absorbs deep into your skin, tamping down on the red, while leaving everything hydrated and glowing.
Some complimentary products were provided to the author for the purpose of writing this article.
Product prices may vary from the time this article was written. 
Allergan® may receive commissions for purchases made through links in this article.