If there's one thing that nearly all skincare aficionados can relate to, it's the desire to smooth and plump skin. Of course, in-office treatments are an option for more advanced concerns, but it's always nice to know that your spa services are supporting your aesthetic goals, too — so I couldn't resist the lure of CellFitTM, a spa founded by Polina Levant located in the members-only Griffin Park in Cheviot Hills, California.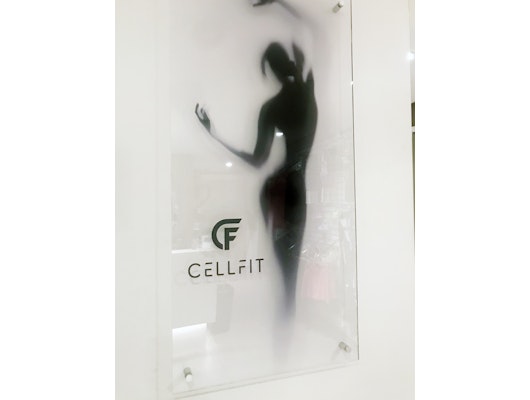 Courtesy of  Allison McNamara
I'd be lying if I said that Levant's skin — which is possibly the most beautiful complexion that I've ever seen in real life — wasn't a huge draw to CellFit in the first place. Levant switched career paths from journalist to skincare entrepreneur in order to bring Endosphères TherapyTM, a popular and non-invasive skin rejuvenation treatment stateside. Originally, it was only available at five-star international hotels like the FonteverdeTM in Italy and world class spas in Monaco and London. Last year, Levant debuted Endosphères Therapy in the United States, and it has quickly gained a cult following of athletes, models, and women and men of all ages who travel cross-country for both face and body treatments.
Developed in Italy over a decade ago, Endospheres Therapy uses a device to detect tissue density, and massage the face and body with a cylinder made of 55 rotating silicone spheres using compressive micro-vibration technology. For those looking for all-over sculpting, CellFit offers an hour-long body treatment service ($190) that uses a larger device and targets water retention, cellulite reduction, and skin toning.
Depending on your concerns and budget, Endospheres Therapy treatments can be done as often as twice a week. "You see the most benefits over a course of treatments," Levant says. "The results build up even more after your second, third, and fourth treatments."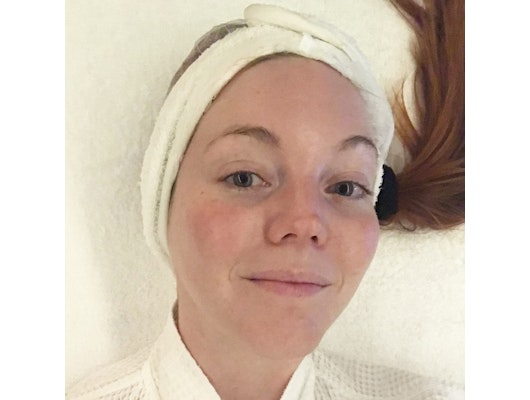 Courtesy of Allison McNamara
I was eager to try the CellFit facial massage ($140), which promised to promote lymphatic drainage, reduce swelling, improve facial definition, and plump. It began with a cleanse, scrub, and tone using a French seaweed-based skincare line, Thalion®. That was followed by a generous helping of a nourishing oil applied to the face, neck, and décolletage (which helps the device glide more easily across the skin).
The star of the show came next: the Endosphères Therapy. The handheld tool emitted incredibly fast, pulsed micro-vibrations in sweeping patterns, starting with the neck and then moving up one side of the face, up to the forehead, and then moving on to the other side of the face and neck.
Unexpectedly, I found the rhythmic pulsing to be quite relaxing and therapeutic. (Had I been tired enough, I could have probably taken a cat nap.) There was absolutely no pain involved, but it did feel like my skin was being gently lifted throughout, and I got a warm, flushed sensation as the device repeatedly moved over the same area. But hey, I'm a ginger — I always get a bit flushed.
After about 30 minutes of Endosphères Therapy, my face instantly looked sculpted, firmer, and glowing, but we weren't done yet — a deliciously thick, Thalion pink modeling mask was then applied all over my face (even over the lips!). Simultaneously, my dry hands were treated to a coat of Thalion hand cream, which they desperately needed. The mask was left on for about 10 minutes before being gently peeled off in one piece to reveal my dewy, chiseled face.  
"Once you are done, you can go on with your day without any makeup," Levant says of the CellFit facial. "It's also great before a photoshoot or event, because you see results right away — and makeup artists love doing makeup after the treatment." And I believe it: my skin was immediately radiant after my appointment.
For those looking for an effective, non-surgical treatment to rejuvenate skin, improve tone, and texture and plump, I definitely would recommend CellFit as an impressive option. I saw noticeable results after just one treatment — I was even complimented by friends and family on my defined jawline and lifted cheeks.
Service was complimentary to the author for the purpose of writing this article.