We're selective about the formulas we use on our hair, skin, and nails. The Spotlyte 7TM highlights recently-released and/or noteworthy products you can add to your makeup bag, one day at a time. Let's go shopping!
By now, we're all familiar with so-called superfoods: They're your rich leafy greens, your omega-heavy fats, and everything else you'd find at your local juice bar. Ingesting these nutritional powerhouses is said to promote a lit-from-within skin glow — and, in some cases, stronger, shinier hair. But you don't necessarily have to down green shakes to reap the benefits. These days, ingredients like matcha, flax, and kefir abound in beauty products, too. Below, seven products that'll give your hair and skin an extra dose of nutrition.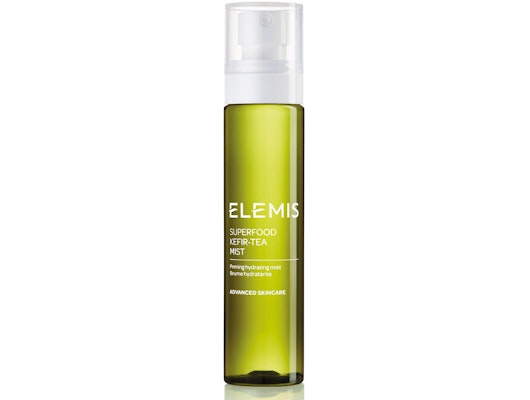 Courtesy
Milk's cooler cousin, kefir, makes an appearance in the Elemis® Superfood Kefir Tea Mist ($33). This version is derived from soy, so there's no dairy involved — but it still retains the probiotic goodness of the real deal. Add in soothing aloe vera and coconut water, and you have yourself a hydrating hero on your hands. Rest assured, this stuff does not smell remotely milky. Rather, we'd compare its herbaceous scent to one you might inhale at an upscale yoga studio.
Courtesy
The Paula's Choice® Omega+ Complex Moisturizer ($35) started as a serum before its thicker, lotion-like successor rolled around. Like the original formula, this one contains superfoods chia and flaxseed for a rush of fatty acid goodness. The result: glowy, plump-looking skin.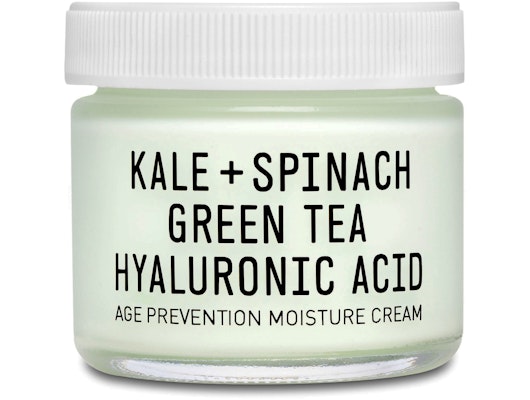 Courtesy
The kale craze is still going strong: turns out, the leafy green is a superstar even when applied topically. As one of three hero ingredients in the Youth to the People® Superfood Air-Whip Moisture Cream ($48), the leafy green provides a healthy dose of vitamin C. The other starring ingredients, green tea and hyaluronic acid add antioxidants and hydrating goodness, respectively. It's worth noting that this moisturizer is oil-free, making it ideal for those who are averse to any semblance of greasiness.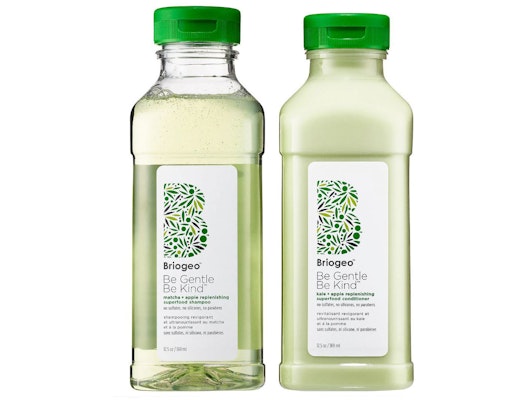 Courtesy
The Briogeo® Kale + Apple Replenishing Superfood Shampoo and Conditioner ($48) look like green juices, smell like green juices — and heck, even give your hair a healthy dose of nutrition. Similar to how your favorite spinach and kale drink can leave your skin looking glowier, these juice-inspired formulas deliver shine to your strands. A blend of omega-rich matcha and potassium-rich spinach work to deliver healthier looking hair instantly and over time.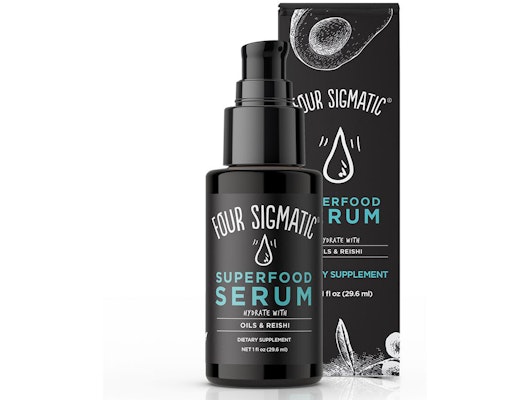 Courtesy
The Four Sigmatic® Superfood Serum ($55) takes the whole "good enough to eat" thing quite literally: The formula is topical and edible. Pat on for an instant glow, or pump four drops into your mouth every day for an omega-rich dietary supplement (the blend includes avocado and superfood reishi mushroom). The serum doesn't taste like much, but it does have an ever-so-slight zing of citrus.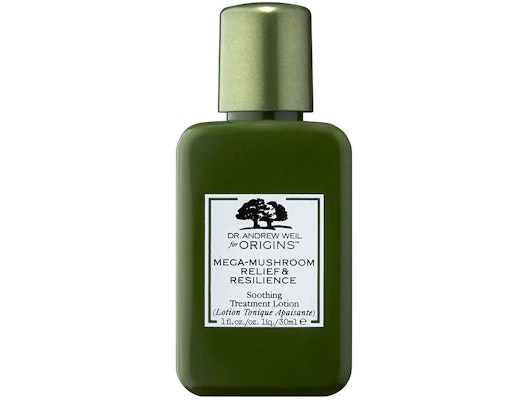 Courtesy
The Dr. Andrew WeilTM for OriginsTM Mega-Mushroom Soothing Treatment Lotion ($20) calms irritated and/or redness-prone skin, thanks to ultra-gentle sea buckthorn oil, while superfood reishi mushroom delivers hydration. The texture is almost milk-like — which is to say that it's not as thin as water, but not exactly a cream, either. We love patting on after a gentle cleanse and before our nighttime moisturizer.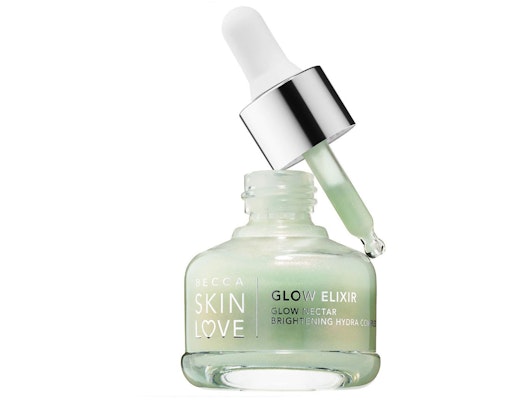 Courtesy
Becca® is known for its highlighters, but the Skin LoveTM Glow Elixir ($48) is proof that the brand is also on top of the superfood game. This lightweight primer features a blend of blueberry and resveratrol (an antioxidant found in grapes). Apply directly before makeup for a glow that's ethereal, not greasy.
Some complementary products were provided to the author for the purpose of writing this article.
Product prices may vary from the time this article was written.
Allergan® may receive commission for purchases made through links in this article.