When you hear you've got water damage, you're likelier to worry about your ceiling or basement than you are about your hair. But repeated and prolonged water exposure can actually harm strands, too. So much so that there's even a scientific-sounding name for the condition: hygral fatigue.
"Your hair and your fingernails are both made of keratin," explains Britta Cox, founder of AquisTM, a line dedicated to speeding hair's dry time. "When your nails are dry, they're strong. But if you soak them in water for even just a few minutes, they get soft, pliable, and weak." You can't really see it, but the same thing happens to your hair, which is at its most vulnerable when wet. "In the shower, the keratin in your hair absorbs water, again and again," says Cox. "That makes your strands stretch and swell, and the swelling pushes your hair's cuticle — the outermost layer, which covers each strand like shingles on a roof — open."
So, big whoop — why does it matter if your cuticles are open or closed? Well, a hair with an open cuticle is ripe for damage, easily crashing into its neighbor hairs and getting tangled. That open cuticle lets the moisture from deeper within your hair escape, leading to frizz and flyaways. And god forbid you try to comb those strands: they can snag and snap on the spot. But worst of all, an open cuticle looks dull, while a closed one reflects light to look pretty and shiny. In a nutshell, less time in water leads to shinier, healthier hair.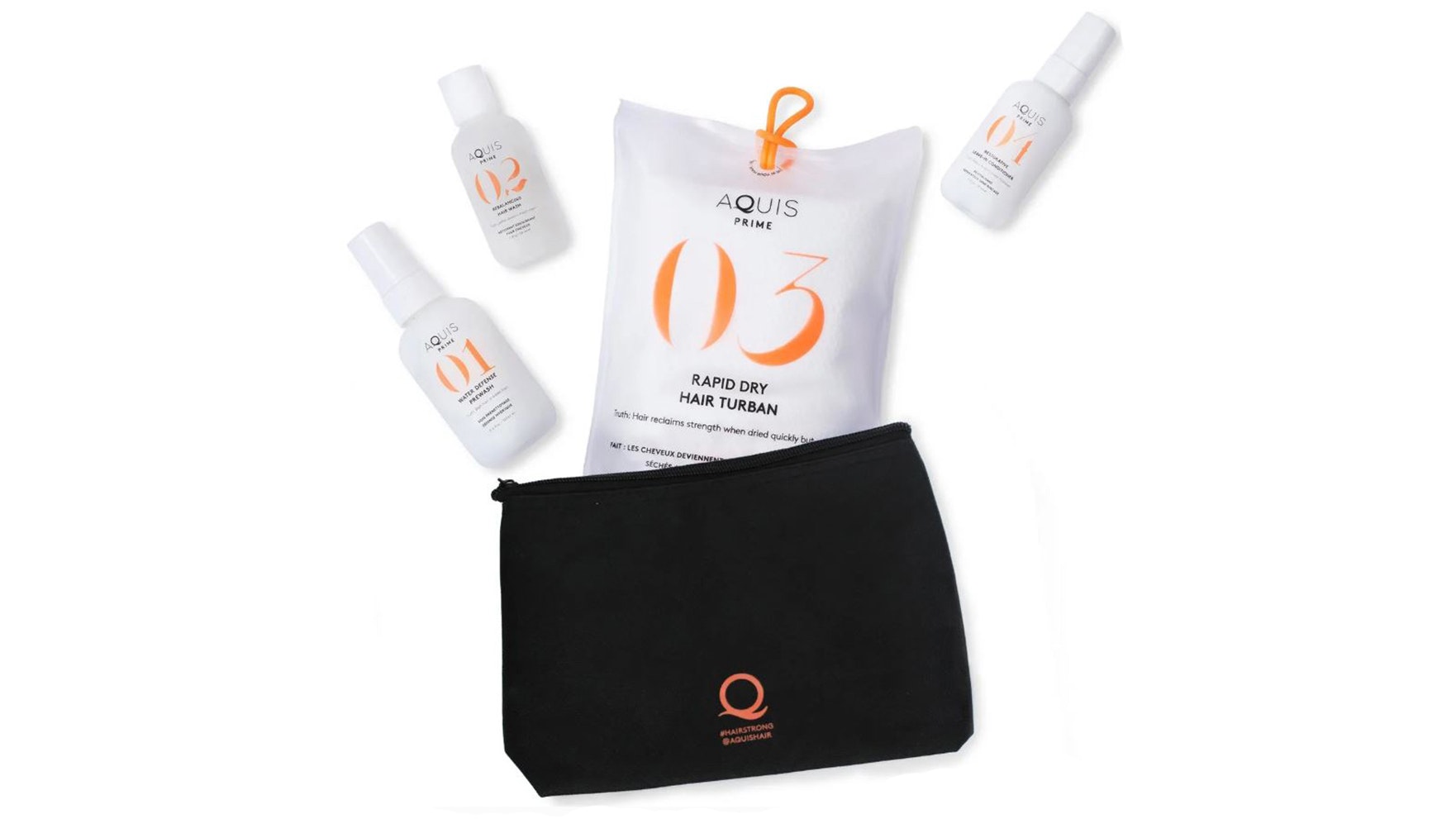 Thus, you want to find a product lineup that helps reduce your contact with H2O. The Aquis (not to be confused with aqueous) solution to this is the Aquis Prime® Starter Kit ($49), a product system that limits water exposure at every turn. It starts with the Water Defense Prewash, with coconut oil and amino acids to fortify the hair from the inside to minimize the swelling. Mist it onto hair at least two minutes before you step into the shower. And here's where Cox wants you to do something radical: "Don't wash your hair at the beginning of the shower; wet it and wash it as the last thing you do," ideally, of course, with the Aquis Rebalancing Hair Wash, a non-stripping shampoo.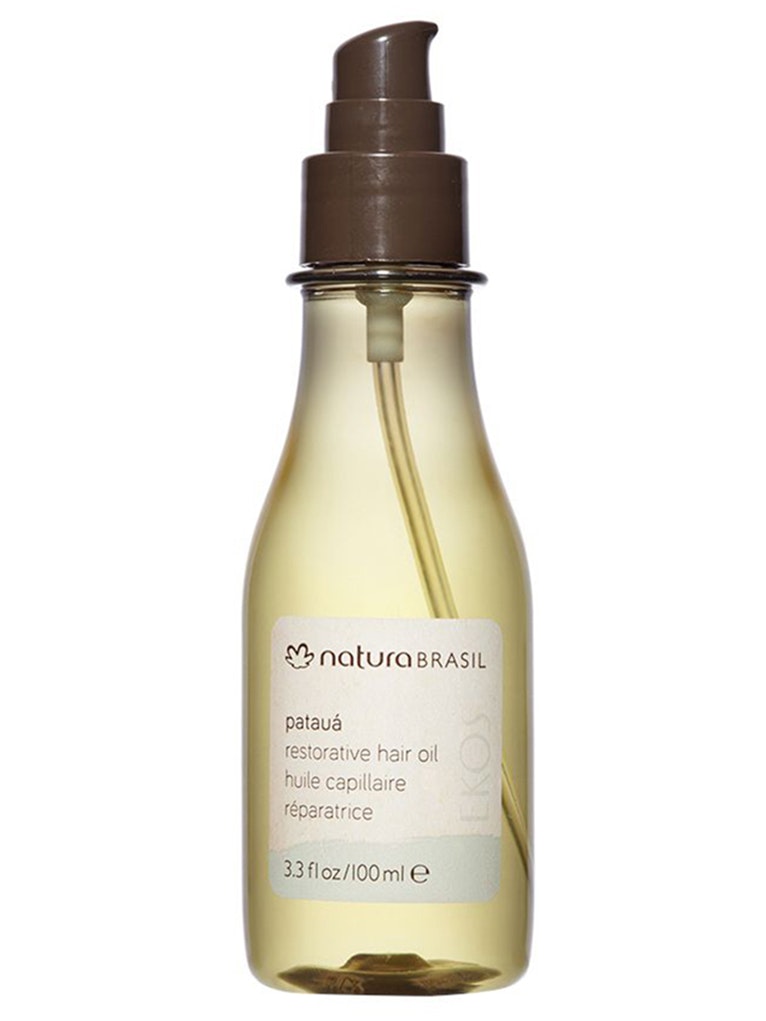 Then, when you step out of the water, wrap your hair in their Rapid Dry Hair Turban, which wicks away water without ruffling your hair's cuticle. Last, apply the Restorative Leave-In Conditioner to detangle and smooth. If you expect extended exposure — say, a swim — that's when you'll want an oil, like NaturaBrasil® Patuá Hair Oil ($25), which will both coat hair to repel water and simultaneously penetrate hairs to prevent swelling from within.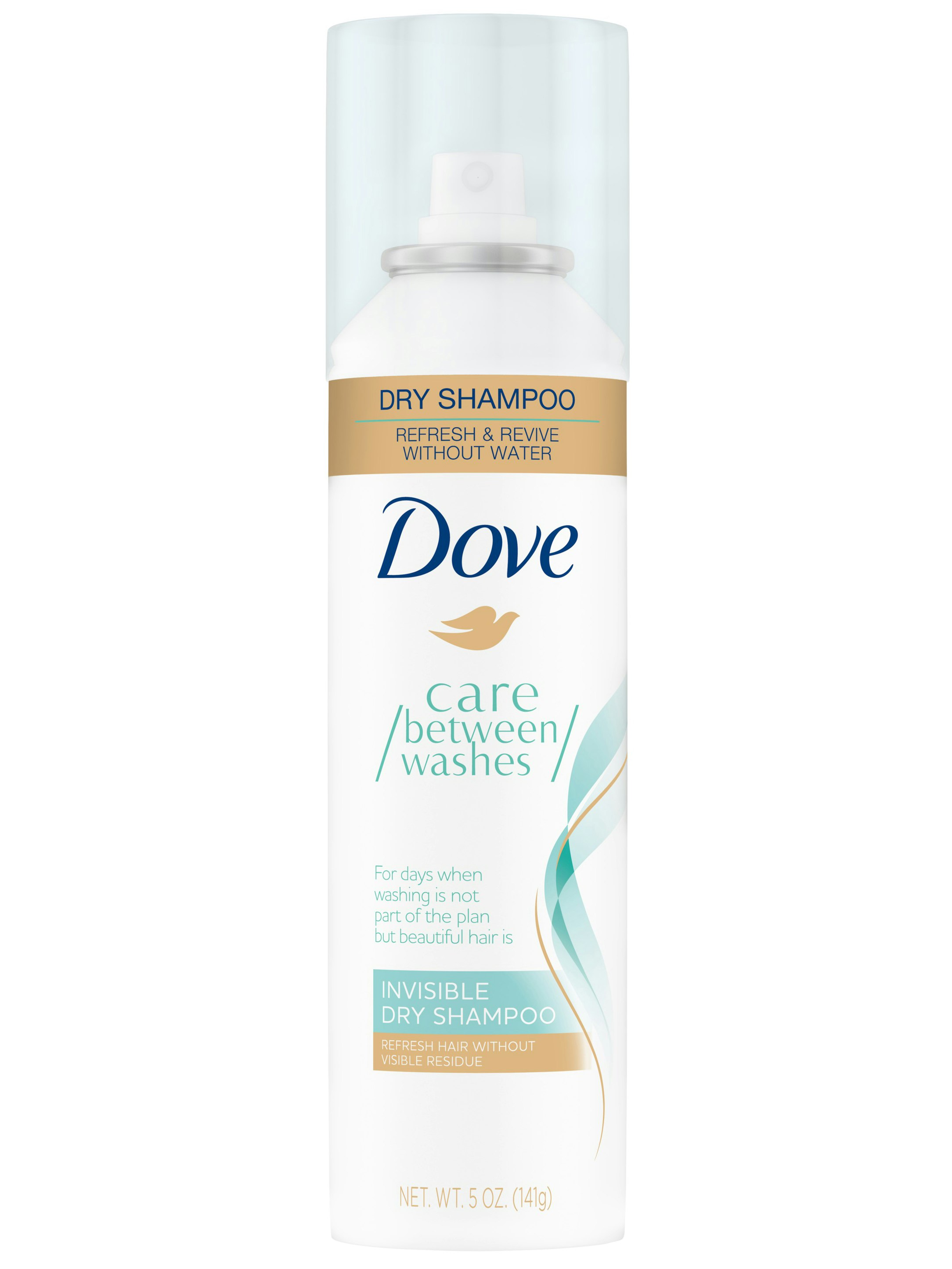 One more way to reduce your hair's water damage? Wash less often, which, apparently, many of us are doing anyway. A new report projects sales of dry shampoo to hit $4.5 billion by 2023. Spray reigns supreme, and the newest from Dove® takes the "invisible" claim to a new level. Go ahead and spray Dove Care Between WashesTM Invisible Dry Shampoo ($5) all over your black sweater — you're still not going to see it.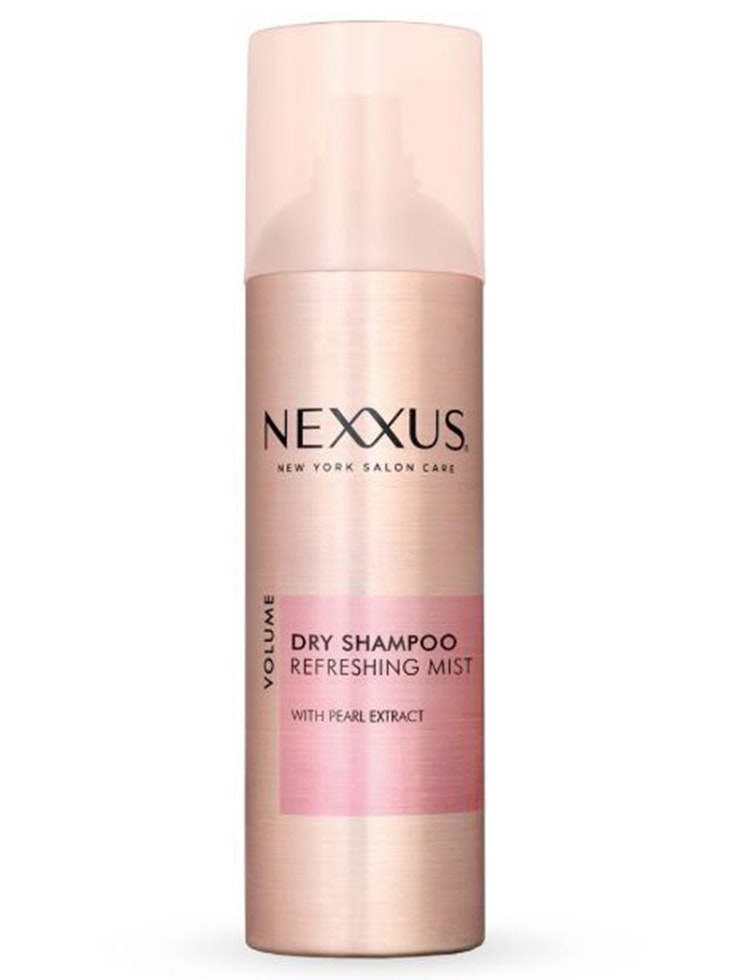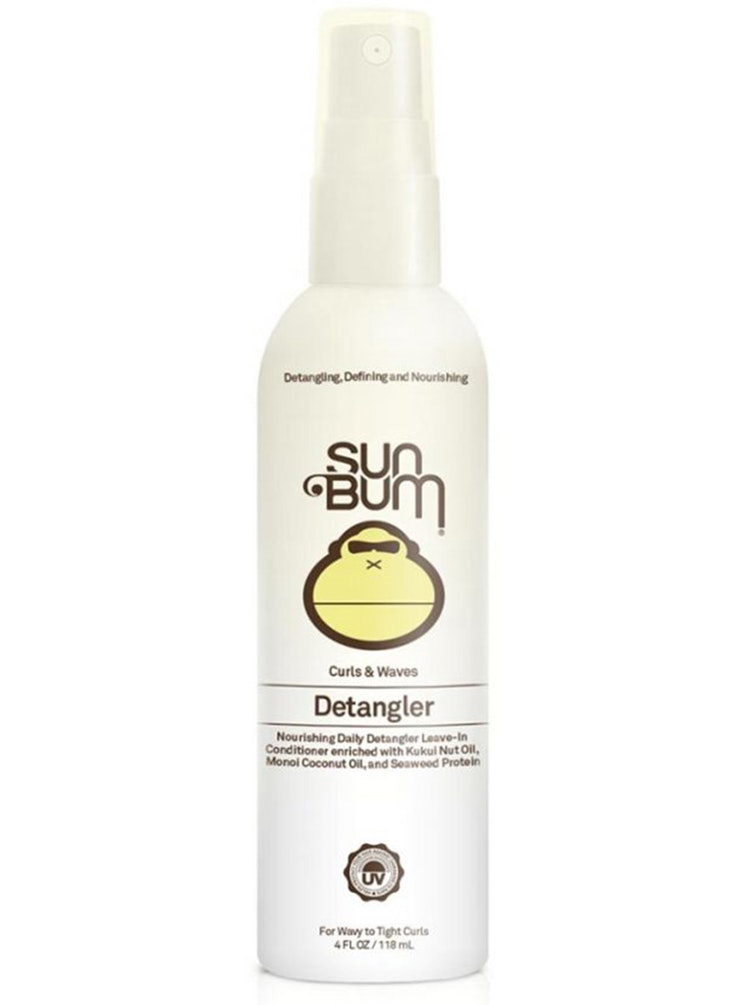 Brands are also stepping up their dirty-hair game with products that let you restyle without rewetting, like John Frieda® Day 2 RevivalTM Curl Reset Spray ($9), which brings your boing back. There's also Sun Bum® Curls & Waves Detangler ($15), which uses lightweight oils to smooth and re-hydrate curls; plus, it works as either a leave-in conditioner or curl-reinvigorator. Oh, and it smells like the beach. 
The other kind of damage caused by exposing your hair to too much water: environmental. Explains Senior Manager of Haircare for UnileverTM North America, Leon Van Gorkom, "Sustainability is a big driver for us and because you use shampoos and conditioners in the shower, you use more water. And you also heat up the water, using more greenhouse gases." So the team at Unilever took a look at how to speed up the shower, and decided to take a skincare-style approach: wash with water, moisturize without it.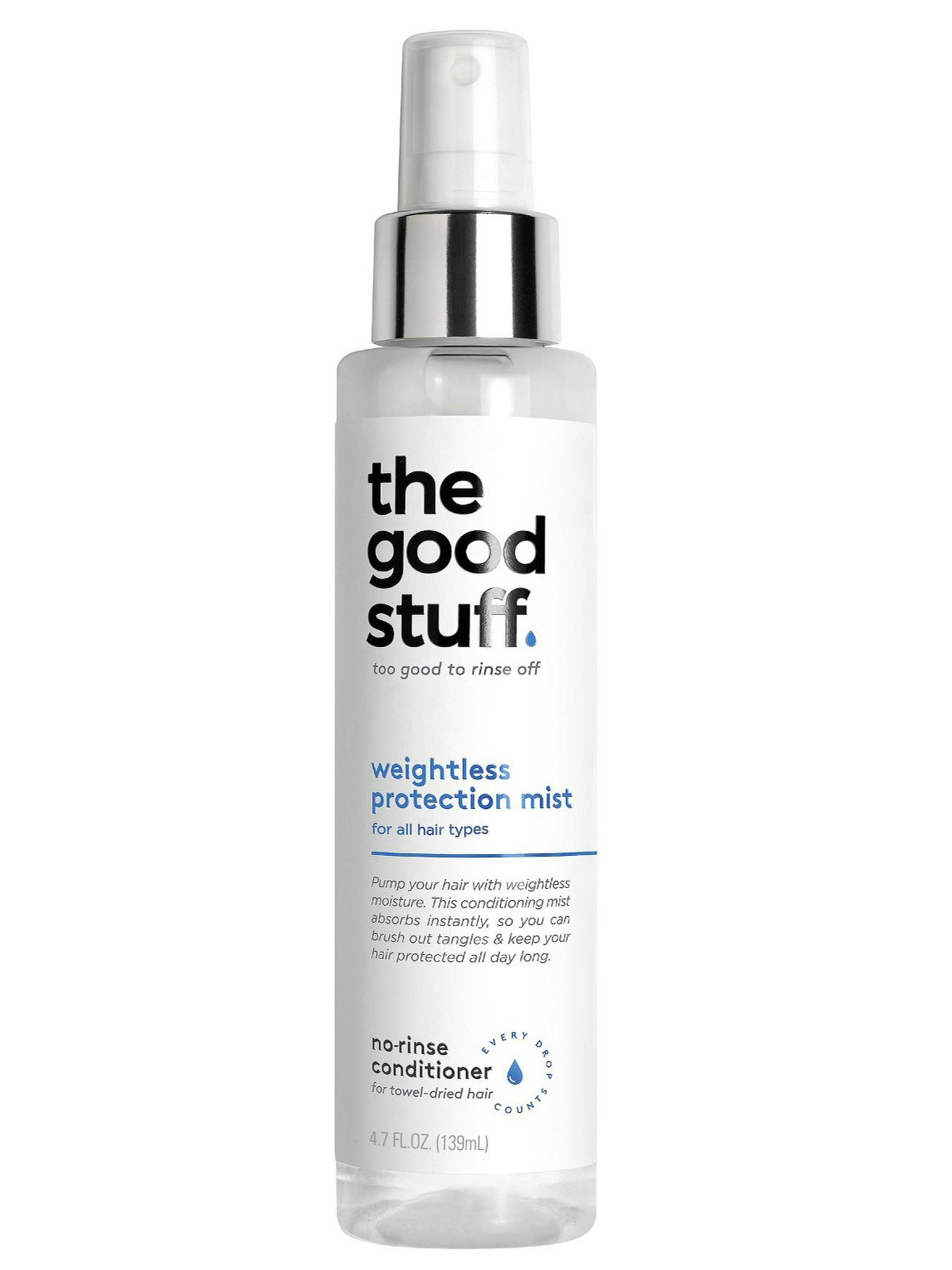 The corporation developed an entirely new line, The Good StuffTM, which features no-rinse conditioners in multiple formats, from the lightest Weightless Protection Mist ($8) to a frizz-controlling oil, all applied after you turn off the showerhead. Get ready to test the non-waters.
Some products were gifted to the author for the purpose of writing this article.
Product prices may vary from the time this article was written.
Allergan® may receive commission for purchases made through links in this article