The United States first recognized International Women's Day in 1910; over a century later, it feels more important to celebrate the date than ever. Women continue to amaze and inspire us in countless industries; and in the past year, SpotlyteTM has interviewed many of those female leaders in the beauty, fashion, and wellness worlds. Each is unique, but they all share a dedication to bettering their respective industries — whether that's Melanie Elturk creating incredibly chic hijabs or Giuliana Rancic filling a void in the clean beauty space. Below, read about 10 women who will leave you feeling empowered.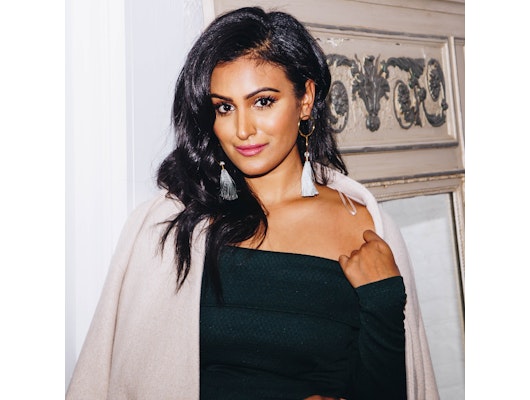 Photo Credit: Joslyn Blair
Who: Nina Davuluri, Miss America 2016, founder of Aavrani® skincare
Why she's inspiring: Since becoming the first Miss America of South Asian descent, the 29-year-old has started her own skincare brand, Aavrani, created a social media campaign highlighting diversity awareness, and traveled the globe to promote women's empowerment in the workplace.
In her words: "I wanted to be the first South Asian to win the [Miss America] title because there was such a lack of diversity. It was really about reaching out to that young girl who I knew was watching Miss America the night I win, and for her to say, "This year, Miss America looks like me." 
Read more about how Davuluri highlights elements of her Indian heritage in her beauty regimin.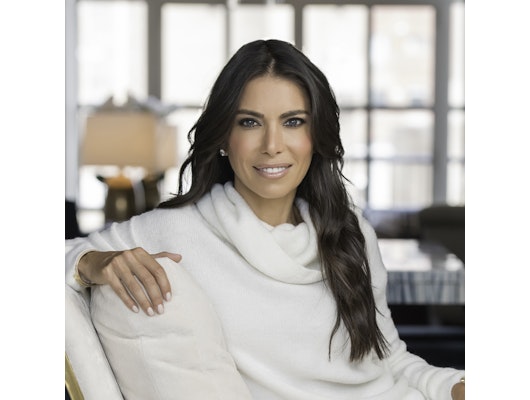 Photo Credit: Brian Marcus
Who: Tanya Zuckerbrot, founder and author of the F-Factor® Diet
Why she's inspiring: Zuckerbrot's sought-after weight loss program is unique in that it flips the script on most diets, focusing on the foods you can have rather than the ones you can't. Specifically, the dietician focuses on fiber — and lots of it.
In her words: "There is a lot of noise in the wellness and nutrition space today; it's oversaturated by information, and unfortunately misinformation. My advice for anyone who wants to go into this field would be to educate yourself and practice what you preach so that you can educate your clients or followers in a truly authentic way. When you educate, you empower, and when you empower, you inspire."
Read more about how Zuckerbrot gets her lit-from-within glow through her diet.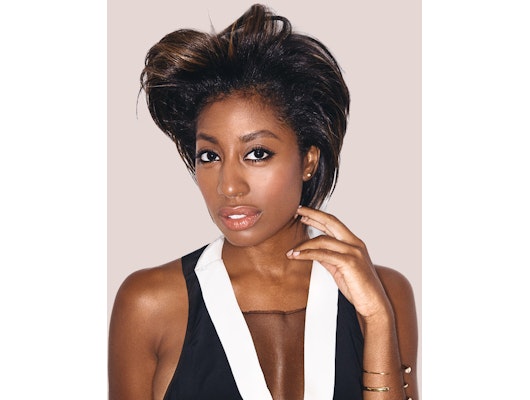 Photo Credit: Rico Kinnard
Who: Lauren Napier, founder of Lauren Napier® Beauty
 Why she's inspiring: For Lauren Napier, her passion began as a love for putting makeup on. However, it morphed into founding a beauty brand inspired by taking it all off. This inspired her eponymous brand, Lauren Napier Beauty, a line of skin-enhancing cleansing wipes.
 In her words: "Black women are the fastest growing entrepreneurial demographic in the country. Brands that appeal to diverse consumers are growing, and the advertising and messaging is paying off. People of color want to see each other win and want to support brands that reflect their likeness."
Read more about how Napier was inspired to create her unique beauty line.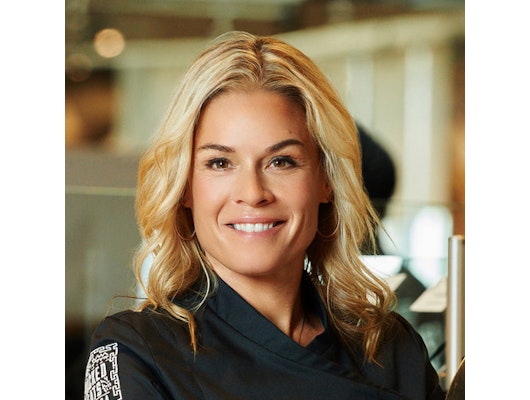 Photo Credit: Aramark
Who: Cat Cora, celebrity chef, restaurateur, TV host 
Why she's inspiring: In addition to being a judge on ABC's® upcoming cooking competition Family Food Fight, Kora runs a handful of health-centric restaurants. She is also involved in philanthropies aimed at promoting healthy nutrition.
In her words: "I absolutely believe in beauty from the inside out — I practice that every day."
Read more about Kora's take on how health and beauty are intertwined.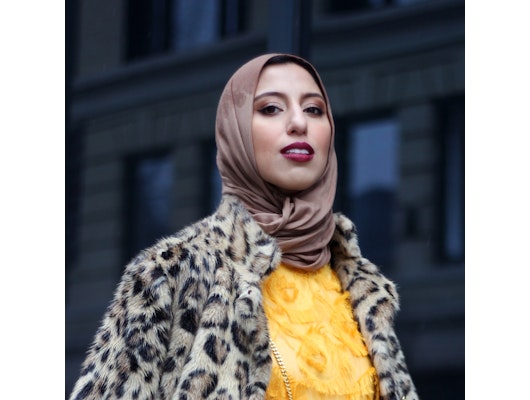 Photo Credit: Salwa Marzouk
Who: Melanie Elturk, founder of Haute HijabTM
Why she's inspiring: In the super-saturated beauty and fashion industries, it's essential to have a niche. For Melanie Elturk, founder of Haute Hijab, her particular niche transcends fashion: it's also about representation and culture. The brand creates stylish Hijabs for Muslim women. Nearly nine years into launching the brand — which she started with her husband as a side hustle while working as an attorney — Haute Hijab has amassed a following of over 235K fans on Instagram alone.
 In her words: "Despite the fact that hijabs are as basic as socks, it's historically been unreasonably difficult to purchase them. We had to travel overseas (yes, you're reading that right!) to get our hands on some hijabs, or suffer through the experience of wearing [regular] neck scarves on our head. Our brand is at the center of not only uplifting and empowering Muslim women, but at the forefront of innovation and elevated design."
Read more about Elturk's brand and mission to empower Muslim women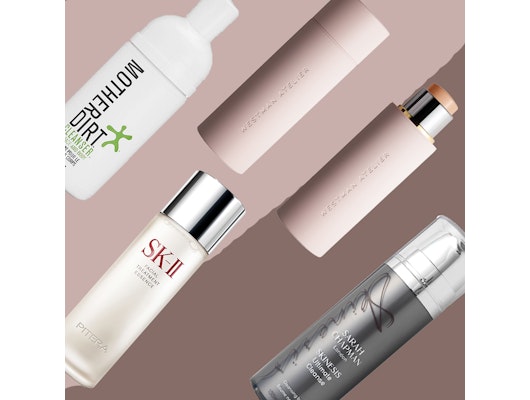 Photo Credit: Courtesy of Westman Atelier
Who: Gucci Westman, makeup artist and founder of Westman® Atelier 
Why she's inspiring: The makeup artist was born in a California ashram and raised in Sweden. That's where she was introduced to the magical world of high fashion and luxury beauty. Westman first studied makeup in Paris, then learned special effects makeup in L.A. In 2018, she and her husband David Neville launched Westman Atelier, a makeup line with clean formulations, packaged so chicly and beautifully, you'll want to show it off on your dresser or vanity.
In her words: "Circulation is so important and I'm really into non-invasive ways to boost it. Take time to massage your own skin — whether it's in the bath or when you have a break."
Read more about Westman's commitment to clean beauty and overall wellness.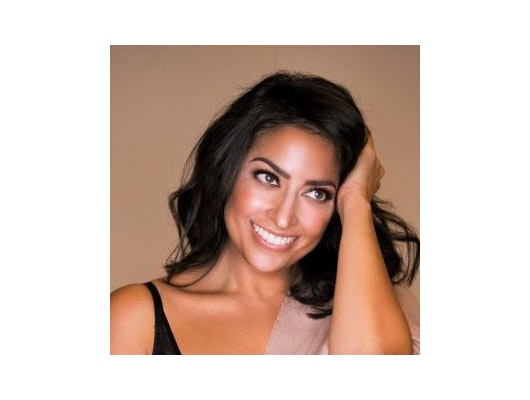 Photo Credit: Tara Sharma
Who: Karuna Chani, celebrity makeup artist and influencer
Why she's inspiring: The beauty pro, who is of Indian and Iranian descent, can call many engaged and married ladies clients over her 15-year career. Her talent for creating airbrushed skin, mesmerizing eye makeup, and photogenic, bold lipstick looks has put her on speed dial for some of the most influential Indian brides.
 In her words: "Personally, taking care of my skin is a huge priority for me... I exercise and eat well to feel good and look great! I've accepted that aging is inevitable, but I'm very happy knowing that the way I look and feel is the best I can be at 43." 
Read more about Chani's philosophy on beauty, plus her favorite 11 products.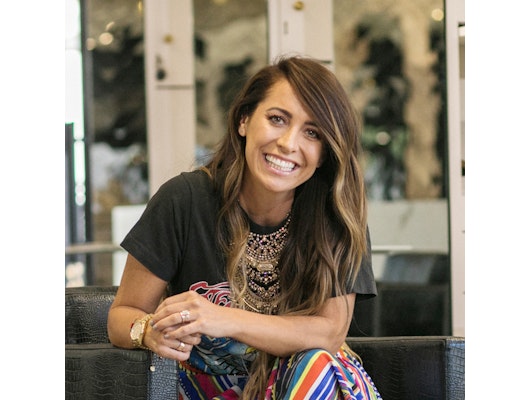 Photo Credit: Christopher Brown
Who: Riawna Capri, stylist/artist
Why she's inspiring: Don't call Capri a "celebrity stylist." Rather, the non-pretentious pro prefers to be thought of as an artist who happens to have major movie stars and GRAMMY Award®-winning musicians as clients at her salon, Nine Zero OneTM. Her recipe for success is simple: work with your best friend, hire "good people," and love what you do.
In her words: "We were able to collect a unique, amazing, and positive group of people at Nine Zero One [Salon]. [Many of them] are roommates. They found friendship within their workspace, which is key. If people are friends with each other, everything else follows. You have each others' backs."
Read more about Capri's take on working with celebrity clients and how female friendships can play a key role in success.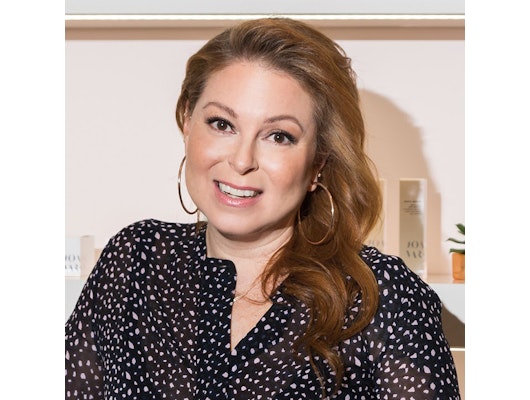 Photo Credit: Kelsey Ann Rose
Who: Joanna Vargas, celebrity facialist
Why she's inspiring: Vargas happened into skincare in a rather circuitous way. The Berkshires native headed to New York City with dreams of becoming a photographer, then eventually shifted to makeup. But her hands (and brain) found their calling when she realized how adept she was at solving skincare dilemmas. Now, she is one of the most highly acclaimed celebrity facialists, and is responsible for giving countless stars their red carpet glow.
In her words: "[When I started out] I think I had moments of being a leader and moments of insecurity like any kid. I started to think about my own salon because I was seeking a creative outlet I could not fulfill working for someone. I wanted to create treatments and products for my clients."
Read more about Vargas's rise to facialist fame, plus her celebrity-favorite Triple Crown FacialTM.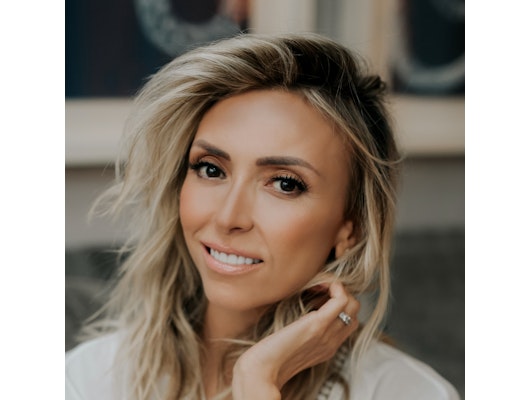 Photo Credit: Courtesy of Giuliana Rancic / Fountain Of Truth
Who: Giuliana Rancic, TV personality, founder of Fountain of TruthTM
Why she's inspiring: Most of us became acquainted with the stunning Giuliana Rancic while watching her interview celebrities on the red carpet for E!®. But her expertise goes beyond reporter duties and reality TV show stints. She's a designer, mom, and mega-entrepreneur — and now has one more title to add to that impressive list: beauty brand founder (of skincare line, Fountain of Truth).  
In her words: "When I was 36, I was diagnosed with breast cancer, and I started changing a lot of things in my life — in terms of what I was eating as well as what I was putting on my skin. I realized there were a lot of great clean products on the market, but they weren't necessarily anti-aging products. And there were a lot of great anti-aging products on the market, but they weren't clean. So, I thought to myself: wouldn't it be nice if we had a product that could do both? I partnered with Hain CelestialTM, pioneers in the natural/organic space: whether it's the food space or skincare or beauty. Together, we developed Fountain of Truth, which is a clean, yet effective, skincare line."
Read more about Rancic's commitment to clean beauty, plus the exact skincare routine she swears by.