Black smoke is rarely a sign of anything good, especially when it's wafting right next to your face — that is, unless you're getting the buzzy Black OutTM Laser Peel ($399). After seeing The Bachelor's® Amanda Stanton get the non-invasive laser treatment at HeBe® Skin Health in Claremont, California, I knew I had to try it out.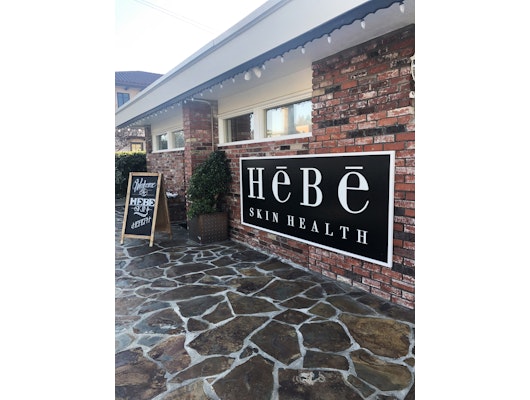 Courtesy of Allison McNamara
The popular treatment claims to address a remarkable amount of concerns by pairing a unique black carbon lotion with laser exfoliation. It's said to treat acne, reduce the signs of aging, exfoliate the skin, shrink pore size, and improve texture — all with zero recovery time. Dubbed "the lunchtime laser," this procedure was designed for busy people on-the-go, making it ideal to receive before work, at lunch, or even leading up to a big event.
Needless to say, I was excited to sign up, because this girl has no time for downtime. Plus, the idea of a laser zapping off a carbon black layer from my face just sounded so satisfying. But even though I've tried my fair share of laser treatments, I was still a little intimidated. Nicole Smith, the MSPA at HeBe Skin Health, assured me that there would be absolutely no pain involved. I could expect to feel a bit of heat, though.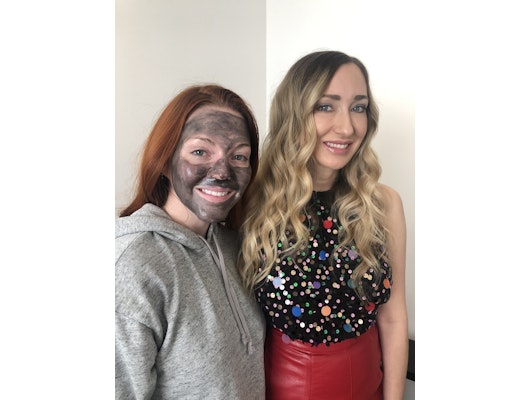 Courtesy of Allison McNamara
To prepare me for the three-step treatment, Smith first coated my face with a grey-hued black carbon lotion, which we let sit on my skin for 10 minutes to allow the dark pigments to penetrate my skin. Then, we began with the first pass of the laser. It works to heat up the skin, and that heat in turn penetrates into the pores.
"The heat from the first laser pass kills bacteria in the skin and improves acne and also stimulates the production of collagen," Smith explained. (While the entire treatment was indeed painless, if I had to rate each part of the process, I'd say this first step was the least comfortable.) The laser is definitely warm, but wasn't anything I couldn't handle, and we didn't need to stop at all.
The second part is where things got especially interesting. At this stage, the laser has permeated the carbon mask, so it's actually hitting the skin. As a result, the mask dissipates into the air, creating plumes of black smoke and debris. Luckily, Smith had a trusty little vacuum in her other hand to suck it all away during the treatment.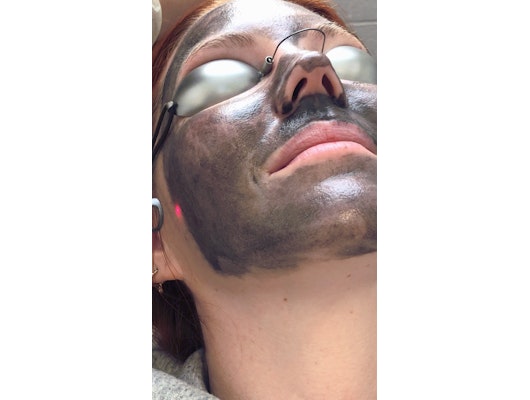 Courtesy of Allison McNamara
"What it's doing is taking a superficial layer of the skin off at the same time as the mask is coming off of the skin," Smith said. "So we use the vacuum to suck up everything that's flying up into the air. You're getting some great exfoliation with this step and your skin is going to be nice and glowy." Honestly, I wish I got to see this part in real life, but watching via video recording had to suffice because I was wearing protective eye goggles.
Once the smoke had cleared, Smith got to work on correcting hyperpigmentation with the laser. The beam targets excess pigmentation in the skin and breaks it up. It shatters the pigment into tiny pieces that the skin metabolizes and absorbs. I was especially excited about this step because it helps lighten dark marks caused by acne and sun damage. Plus, it also fades redness, while helping with melasma and other hormonal pigmentation issues. Again, I experienced no discomfort during this part of the treatment, I just felt some warmth. To soothe any lingering heat (and deliver a dewy glow), Smith finished my treatment with a cooling mask.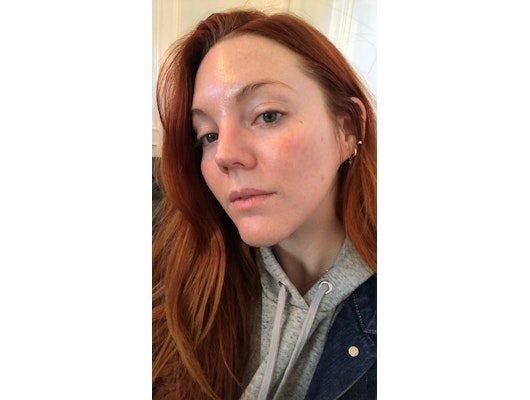 Courtesy of Allison McNamara
The Black Out Laser Peel can be done every two weeks. Smith suggests a series of either five or 10 sessions, depending on the severity of your skin concerns. But as with most treatments of this nature, results are cumulative — so your complexion should appear improved the more appointments you complete. That said, I will say I noticed results after just one session. My skin looked brighter and tighter, my pores appeared smaller, and my overall tone and texture looked nice and even. Plus, the the treatment was oddly therapeutic — I'm hooked!
The Black Out Laser Peel was gifted to the author for the purpose of writing this article.
Price may vary from the time this article was written.