We're selective about the formulas we use on our hair, skin, and nails. The Spotlyte 7TM highlights recently-released and/or noteworthy products you can add to your makeup bag, one day at a time. Let's go shopping.
Regardless of how glowy your skin looks when you head out the door, it's highly possible — probable, perhaps — that it won't look as radiant when you return home after a busy day. You can blame inclement weather, indoor temperature regulation, and plain old stress for leaving your dermis dull and overtired. On evenings when you're confident that your regular night cream can't handle the heavy lifting, consider a sleeping mask. These supercharged formulas contain ultra-potent moisturizers, mild exfoliators, and supportive skin firmers to get your skin back to tip-top shape — all while you catch some Zzzs. Below, discover seven of the best.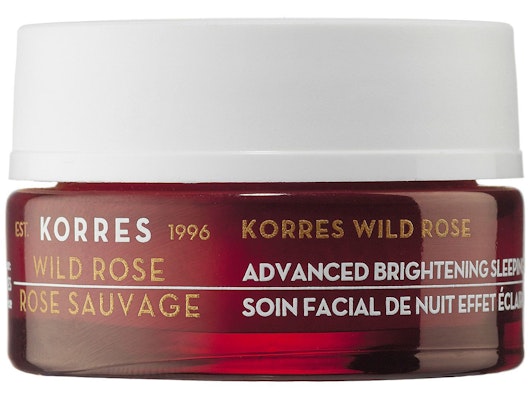 Vitamin C, turmeric, and wild rose oil make the KORRES® Wild RoseTM + Vitamin C Advanced Brightening Sleeping Facial ($48) an indulgent skintreat. (Yes, it smells like its namesake flower.) In dry months, this ultra-creamy formula can be used every day. Slather, sleep, and wake up with a rosy glow.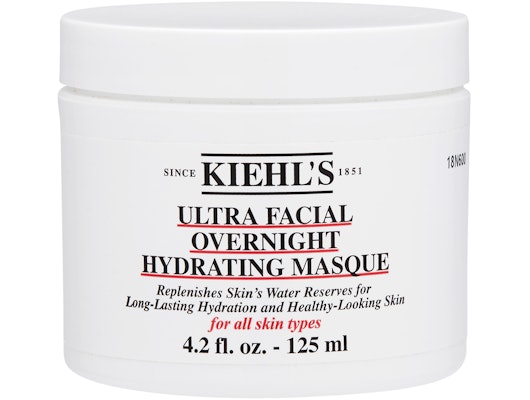 The Kiehl's Since 1851® Ultra Facial Overnight Hydrating Mask ($35) is one of the brand's most-loved products for replenishing dry skin. Glycerin draws moisture from the air, while squalane retains moisture (the ingredient mimics our body's natural squalene). Apply the cream to cleansed skin, wait 10 minutes, and blot excess with a tissue. The remaining formula absorbs overnight to deliver significantly more supple skin come morning.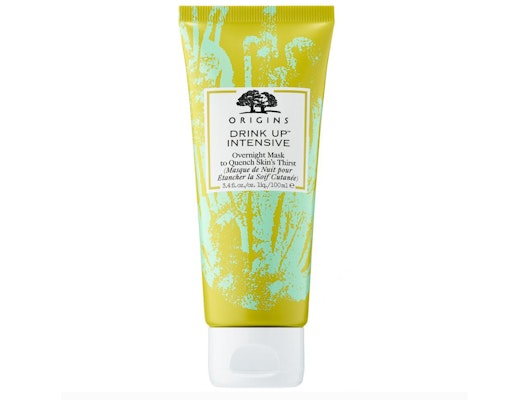 For thirsty skin that just can't seem to get enough hydration, consider the dreamy blend of avocado and glacier water found in the Origins® Drink Up® Avocado Overnight Mask ($26). In addition to the creamy green fruit, the formula also contains coconut oil and a dash of brown sugar. Use once or twice a week to give your skin a superfood-fueled glow.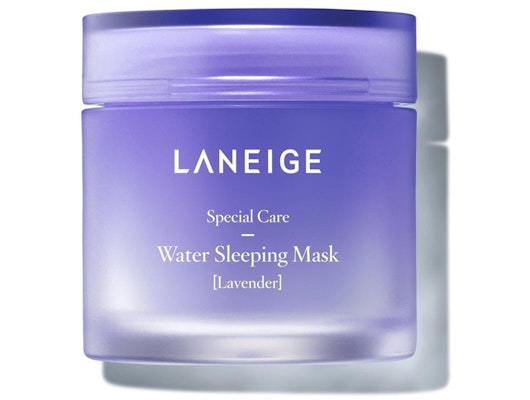 The aptly-named LANEIGE® Water Sleeping Mask in Lavender ($25) feels cooling on the skin and smells like a soothing field of lavender. The K-beauty favorite formula relies on hydrolyzed H2O to moisturize, while minerals help deliver moisture into skin as you sleep. Consequently, fine lines appear less visible and skin looks dewier when you wake up.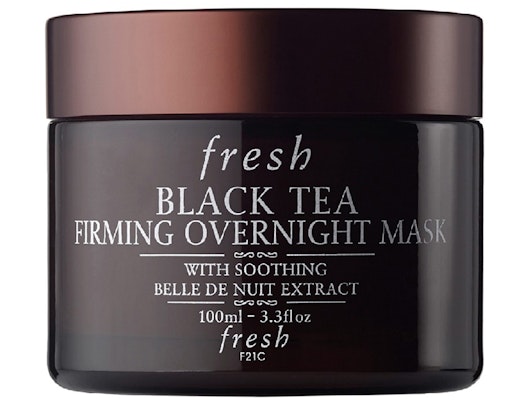 If you're familiar with the Fresh® brand, you've likely seen its Black Tea® Firming Overnight Mask ($92). Admittedly, it skews on the pricier side, but we'd argue that it's worth the splurge. In addition to skin-firming peptides, the potent formula also contains a blend of antioxidant-rich black tea, lychee, and blackberry extracts, which team up to fight those skin aging free radicals we're exposed to in waking hours. Not to mention, there's something soothing about applying tea to your skin before you sleep. (Click here to discover more tea-infused beauty products.)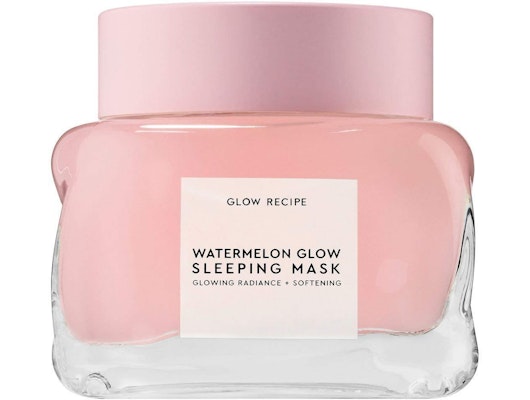 Glow Recipe® could hardly keep its Watermelon Glow Sleeping Mask® ($45) in stock (it sold out multiple times) and for good reason. The cooling, jelly-like formula quenches skin with actual watermelon extract and hyaluronic acid. Plus it contains gently exfoliating AHA, which subtly resurfaces skin as you sleep (use every night for a few weeks and you're sure to look brighter). We'd be remiss not to mention the smell; reminiscent of a summertime picnic, it's a lovely thing to drift off to…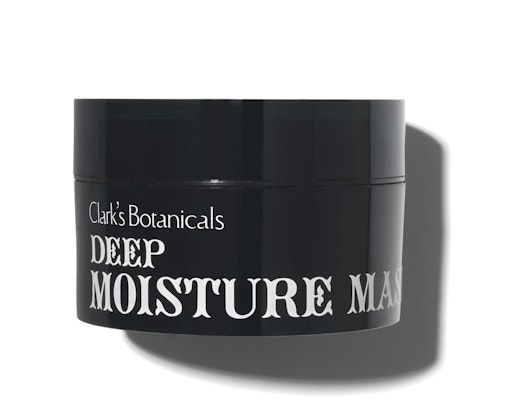 The Clark's Botanicals® Deep Moisture Mask ($72) delivers the gold standard of softness. The creamy concoction is rich in nourishing vitamin E, plus a blend of soothing botanicals, making it perfect for sensitive skin. A dab goes a long way, so one jar is sure to get you through the chilly winter months.  
Some products were gifted to the author for the purpose of writing this article.
Product prices may vary from the time this article was written.
Allergan® may receive commission for purchases made through links in this article.