Recently, a friend emailed me with a pressing beauty question: "do lip plumping glosses actually work?"
As someone who has dabbled in this product category since middle school, I am a proponent of the prickly formulas. They "work" insofar as they can temporarily make your lips appear bigger — either via irritant (to promote swelling), hydration (to lock in moisture), or a combination of both.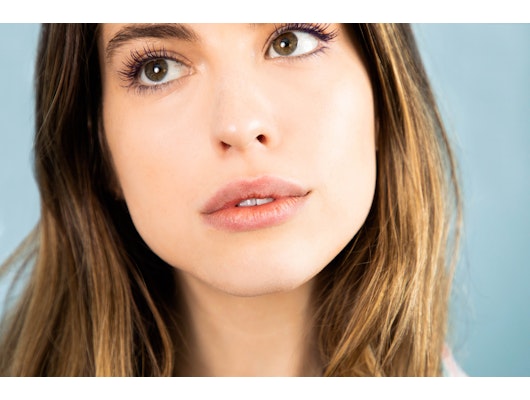 Joslyn Blair
But don't just take my word for it. Below, I swiped on a handful of popular lip plumping formulas to determine which ones deliver noticeable fullness. (Note: I used each gloss spaced over an hour apart to ensure a fair experiment!) 
In the spirit of transparency, it's worth noting that I have also had injectable lip filler, which can temporarily add volume to lips. That said, it hasn't stopped me from trying every plumping gloss I can. (For reference, the above photo shows me without any gloss on my lips.)
Dior Addict® Lip Maximizer Plumping Gloss ($34)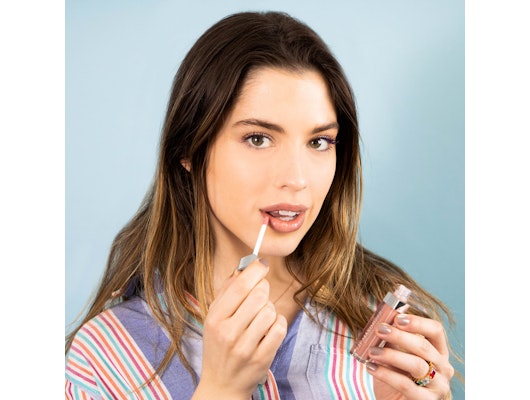 Joslyn Blair
Sensation: This formula imparts more of a cooling zing than a tingle or burn.
Taste: Slightly minty — my breath felt fresher after I swiped it on.
 Efficacy: My lips certainly looked hydrated. However, they didn't seem much larger than they do with any other gloss (plumping or otherwise).
Longevity: The formula is incredibly emollient; it delivers a level of smoothness you'd expect from a luxury brand. Plus, it stays shiny and intact for a few hours. The doe foot applicator is supremely comfortable, making the whole experience feel like a nourishing treat more than an aggressive plumping treatment.
Color payoff and/or shine: This formula comes in eight shades (two of which have a shimmery finish). I tried the most neutral shade, 001 — a pale, delicate pink. Not only does it impart vinyl-like shine, but it also gives a hit of hydration that lasts long after the formula fades.
Plumping ingredients: The star ingredient in this gloss is hyaluronic acid in the form of spheres, which draw moisture from the air and help plump up your pout.
(Read an extensive review of the Dior gloss here.)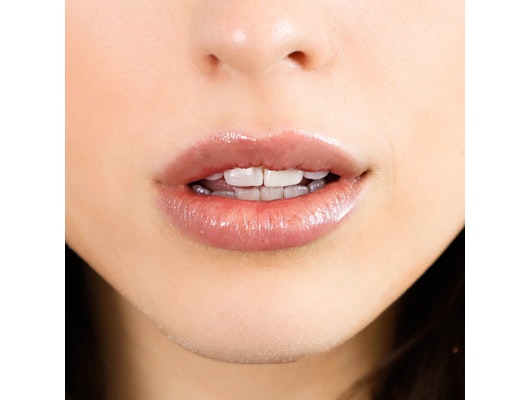 Joslyn Blair
Tarte® Sting ZingTM Plumping Lip Serum ($24)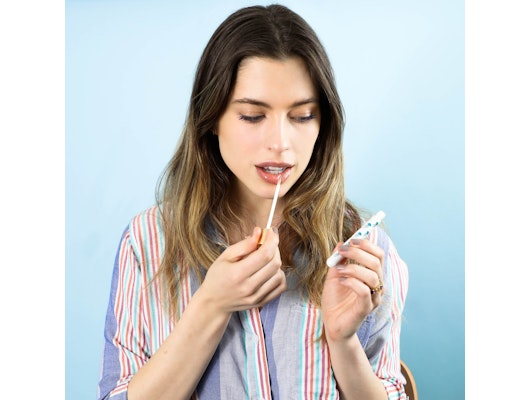 Joslyn Blair
Tingle: Intense! This formula almost burns (albeit not to the extent that it's legitimately painful). 
Taste/smell: The scent is vaguely reminiscent of vanilla, though it's not overly sweet. That said, I certainly would not advise licking your lips or eating after applying. (I did both, and my tongue felt as if I'd dipped it in wasabi.)  
Efficacy: Within thirty seconds, my lips started to burn. Admittedly, I applied — no, slathered — this gloss with reckless abandon. The applicator is stiff and somewhat pointed; a tongue-in-cheek reference to a jellyfish "stinger." While I appreciated the creativity, the pointed applicator didn't necessarily enhance my application experience. In fact, I managed to drip excess formula onto my chin, which became tingly and pink as a result.
Longevity: The gloss itself is on the thinner side, so it doesn't adhere to the lips for as long as a stickier formula might.
Color payoff/wearability: True to its name, the formula feels more like a serum than a traditional lip gloss. The finish is incredibly shiny — almost wet-looking. In addition to high-shine, it creates a "your lips but better" flush by bringing blood to the surface. Unprompted, a colleague noted that that my lips looked significantly larger.
Plumping ingredients: This uses multiple forms of hot pepper extract (an irritant) and hyaluronic acid (a humectant) to help temporarily add volume.
Joslyn Blair

Too Faced® Lip Injection Glossy in Babe AlertTM ($22)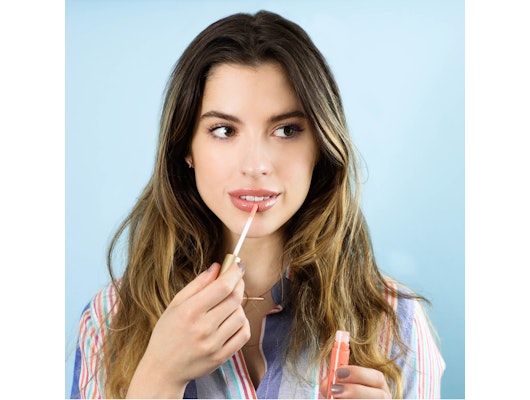 Joslyn Blair
Tingle: This stuff started to prickle moments after I applied it and stayed tingly for a few minutes after. (A subsequent experience taught me to avoid kissing anyone while wearing it.)
Taste/smell: Almost medicinal, but not unpleasant. 
Efficacy: Within 20 seconds or so, my lips inflated to a more flattering version of their original form. Plus, the formula didn't irritate the skin around my mouth, even when I globbed it on thick.
Color payoff/wearability: This formula comes in a range of jelly-like hues, ranging from berry to peony pink.
Plumping ingredients: You'll find capsicum frutescens resin (an irritant) and benzyl nicotinate, which promotes blood flow to the lips' surface, plus avocado and jojoba oils to soothe and soften.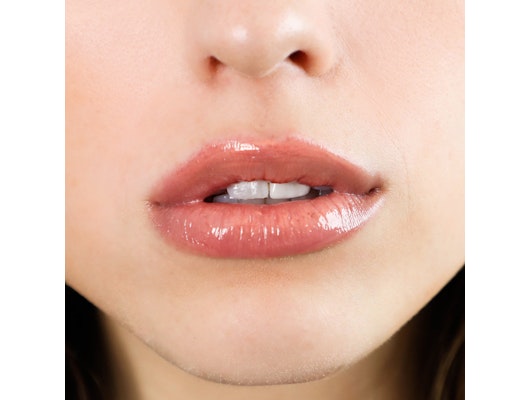 Joslyn Blair
GLAMGLOW® PLUMPRAGEOUS® Gloss Lip Treatment ($24)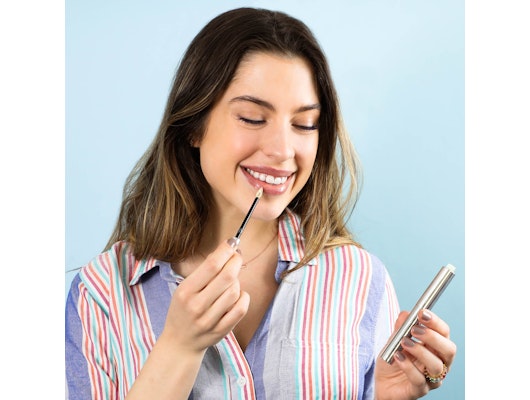 Joslyn Blair
Tingle: A slow, sustained spiciness. 
Taste/smell: Slightly minty. 
Efficacy: Initially, the formula felt cool. After 20 seconds or so, it transformed into more of an intense tingle — a feeling that lasted for a good half an hour. My lips did appear plumper, but not outrageously so. (For me, the bark outweighed the bite on this one!) 
Plumping ingredients: There's glycerin in this formula, which draws moisture in from the air, as well as capsicum frutescens resin (an irritant). It also contains shea butter and sunflower oil to soften lips immediately and over time.
Other notes: The brand makes a matte version of this gloss, which makes it ideal to use as a plumping primer before any lipstick.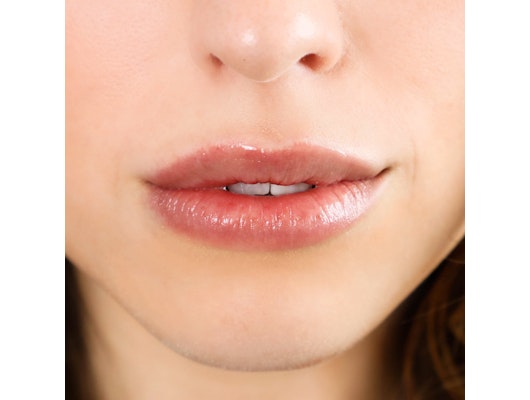 Joslyn Blair
Some products were gifted to the author for the purpose of writing this article.
Product prices may vary from the time this article was written.
Allergan® may receive commission for purchases made through links in this article.