There's a head-dizzying number of "wellness influencers" on Instagram®. To cut through the noise, you have to be authentic or offer something truly innovative. Aussie brand-owner, certified fitness trainer and nutrition coach, and self-identified "boss babe" Bec Donlan embodies that. The 32-year-old founded two businesses (the Sweat With Bec® workout and the EdiblesTM healthy snacks), while cultivating a community of like-minded people. 
When I need fitness, healthy eating, and beauty inspiration, her feeds are some of the first I scroll through. On her page, Donlan shares her luxurious global travels and how she stays in shape no matter where she is by using a portable exercise band. This is the basis of her popular NYC workout, Sweat With Bec. The "band" looks harmless — it's essentially a thick stretchy rubber band that goes around your thighs, ankles, and arms — but it's no joke. I finished sweaty, with my metabolism revved and my legs burning (in a good way).  
"The bands are compact and can travel as much as you do," Donlan says. "They are made to go with you everywhere." (I recently brought it on a trip to Florida, where I found myself doing banded squats down on the beach.)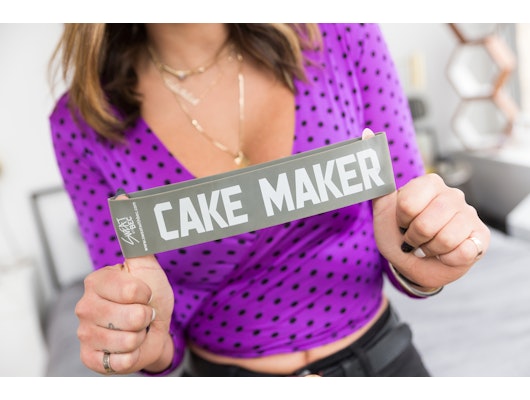 Kelsey Ann Rose
Donlan also dabbles in other wellness and beauty trends. You can often find her detoxing at an infrared sauna, getting a microcurrent facial, or eating a colorful macro bowl. Here, she shares her aesthetic treatments of choice, what she eats in a typical day, and the beauty products responsible for her glowing skin.
Spotlyte: How did the idea behind Sweat With Bec come to be?
Bec Donlan: I was actually working in hospitality at the time and realized that 
there wasn't a fitness brand on the market that appealed to the "real person" — nothing that appealed to the socialite, the partygoer, the creative, someone that likes to let their hair down and have a drink, occasionally.
It was then I decided to create Sweat With Bec. I wanted to create a more fun, realistic, and attainable approach to being healthy. I'm not about extreme deprivation — I'm about balance. I always say I'm against the whole world of "you can only eat chicken and broccoli," because there is no fun in that at all. It's not sustainable, and it leaves people with a skewed view on what health is really about. Health should be all encompassing. It shouldn't be taken so seriously and, at the end of the day, it's a lifestyle choice — not a prison sentence.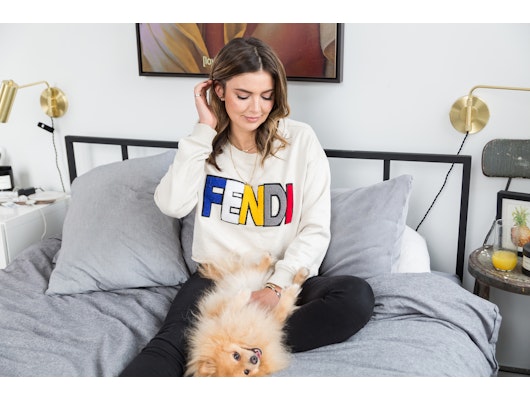 Kelsey Ann Rose
Spotlyte: What is your advice for people who feel like they need to detox, get back into shape, and have healthier habits after indulging?
BD: Move every day, get your blood pumping, and sweat out those toxins. Epsom salt baths are great for removing toxins from your system. Pour two cups in a warm bath and soak for 20 minutes, three times a week.
Spotlyte: What do you think will be some of the biggest wellness trends in 2019? Any 2018 wellness trends you hope would die?
BD: CBD will be one of the biggest trends! But I'd happily see the end of the vitamin obsession. Hopefully we see a shift towards more natural supplementation through food.
Spotlyte: What is the first thing you put on your skin every day?
BD: Caudalie® Beauty Elixir face mist ($18 - $49). It is actual heaven and wakes my skin up.
Spotlyte: What is the last thing you put on your skin every night?
BD: Currently, I'm obsessed with all things hydration, and I'm loving the Erno Laszlo® Hydra-TherapyTM Memory Sleep Mask ($95).  
Spotlyte: What do you typically eat in one day? Walk us through your diet!
BD: Haha — I feel like I'm asked this question so often! Before I answer this question, I would like to say everyone is completely different, and what works for one person might not work for another.
7:00 a.m. Breakfast: celery juice.
12:00 p.m. Lunch: veggies and either shrimp or eggs.
4:00 p.m BallsTM (duh!). [Editor's note: these are Bec's vegan cookie dough balls, which you can learn about here.]
7:00 p.m: Dinner: similar version of lunch, depending on what I feel like cooking or if going out.
8:00-8:30 p.m: [CBD] edibles, which help calm me down before I go to bed.  
Spotlyte: Where and how do you sweat outside of the fitness studio?
BD: Yes! Everywhere! The beauty of my bands is that they are the workout I can take everywhere.   
Spotlyte: Australian beauty is exploding in the U.S.! What Aussie brands should we know about?
BD: Aussies definitely know their tanning products. Two of my favorites are Melano BoostTM and Bondi Sands®.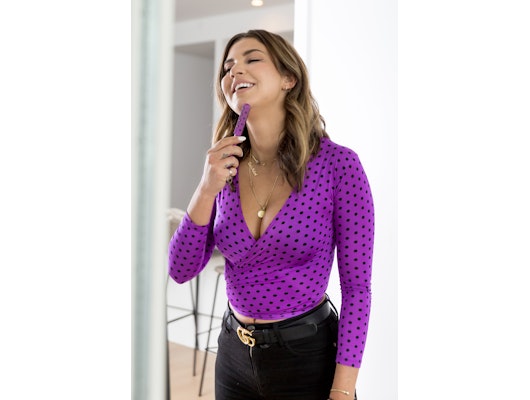 Kelsey Ann Rose
Spotlyte: How would you describe your skin type? What does your skincare routine look like?
BD: My skin is combination, but maybe more on the dry side. My skincare routine is generally preventative and damage control. I love a mask, and try to do so three times weekly. Brands I love include Caudalie, Erno Laszlo, and Sunday Riley®.  
Spotlyte: What skin treatments do you get?
BD: I am a sucker for a skin treatment and will try anything! I will forever be obsessed with microcurrent to lift and tone my facial muscles. [I go to] SB SkinTM — she [Shamara Bondaroff] is the best of the best! As far as skin goes, I go to New York Dermatology Group® every three or four weeks, and they do a combo of microdermabrasion, peels, laser, LED light, and cryotherapy. I swear by this to save my skin as I travel so much.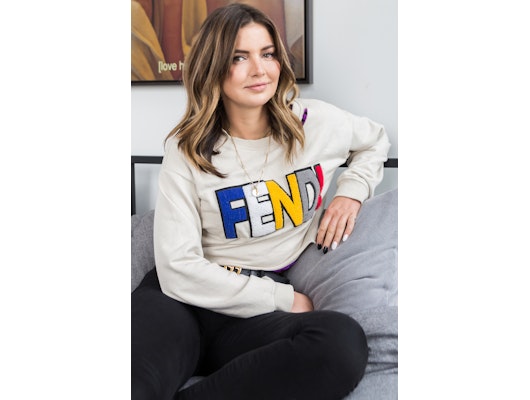 Kelsey Ann Rose
Spotlyte: What is your stance on injectables?
BD: I'm all about it. I believe that it's similar to [what I said about] nutrition in the fact that everyone is different and some things may work for some people and not for others. I get injectable wrinkle reducers around my eyes, forehead, and elevens, as I need it. I see Nurse Lynn at Center Aesthetic & DermatologyTM.
[Editor's note: Injectable wrinkle reducers are used to temporarily smooth the look of moderate to severe wrinkles in certain areas of the face such as the forehead, frown lines, and crow's feet. Like any medical treatment, they have potential risks and side effects. Be sure to talk to a licensed provider to see if they're right for you. Have more questions? Chat with our team of trained aesthetics specialists now.]
Spotlyte: If you weren't a fitness and wellness guru, what would you be?
BD: a beauty guinea pig!   
Product prices may vary from the time this article was written.
Allergan® may receive commission for purchases made through links in this article.