A friend of mine recently told me that her grandmother only used one facial product her whole life (Pond's® Cold Cream) and "her skin looked incredible!" Personal care routines, however, have truly evolved. Today, we have a cornucopia of options available to us at all times to help keep us looking like ourselves. But between injectable wrinkle reducers, fillers, lasers, body contouring — not to mention facials and daily skincare — it can be difficult to juggle it all.
The good thing is that not all of these treatments have to be used regularly. Most experts will advise on a tailored plan, depending on your personal aesthetic, skincare, and beauty goals. They should take into account the big picture, not just quick fixes — and so should you. It can be helpful to take a step back, look at the year ahead, and speak to your licensed provider about the most effective schedule for you. "Ultimately, these treatments are a marathon, not a sprint," says New York City plastic surgeon Sachin Shridharani, MD.
Here's what you need to know to formulate the best possible plan for you and make the most of your year of treatments.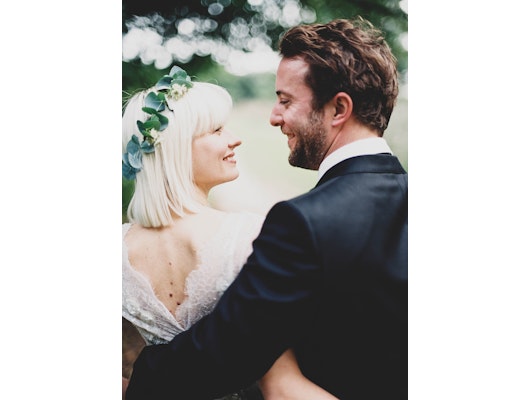 Stocksy United / Seth Mourra
Does not imply people featured in photograph had the CoolSculpting® treatment or any other procedure 
Know Your Motivation
First, think about what's driving you when it comes to your routine. Are you looking to maintain the status quo or make a change? According to Vero Beach, Florida-based plastic surgeon Alan Durkin, MD, motivations often differ by age. "There are [typically] two different types of patients," he says. The first is the patient who is looking to help mitigate certain issues, such as moderate to severe wrinkles or loss of volume. The second type of patient is one who is seeking to smooth and/or plump what they already have.  These two different groups tend to have different timelines.  
"[The first kind of] patients are traditionally coming in three times a year for their [injectable wrinkle reducers], and they are very predictable," says Dr. Durkin. "When they are able to get injectables or lasers depends on whether or not they are in the workplace." These patients are motivated by re-treatment and want to minimize lag between procedures. They also tend to utilize holidays so they have more "social downtime" to recover if needed (more on this later).
[Editor's note: Injectable wrinkle reducers should not be used more frequently than every three months.] 
The second type of patients tend to have less of a rigid chronological timeline. "I call it the social emergency," says Dr. Shridharani. These patients sometimes schedule treatments around life events. "They get invited to a party or a wedding, or they get a backstage pass to a music festival and want to [treat one or more of their features]," says Dr. Durkin.
Work Backwards From a Major Event
Speaking of those major social events, they're often the biggest motivating factors for treatments — regardless of which camp you fall into. "Life events are what generally drive the patient into office," says New York City dermatologist Ariel Ostad, MD. Weddings — whether you're the bride or groom, or a guest — are especially major and require careful planning. Ergo, it's usually best to visit your licensed provider for a treatment plan about a year before the event date.
Spacing treatments and ensuring enough recovery time will ensure that your look is together by your big day. "We do fillers about three or four months before," says Dr. Ostad. "Typically we do [injectable wrinkle reducers] a month or six weeks before. We don't want to leave anything close to the wedding because [there can be complications.] We need to make sure there's time for recovery."
Weddings are a common example, but these social landmarks could be any big event, and the plan is the same. The key is working backward from the date and spacing treatments out appropriately. However, starting too early could be just as ineffective as waiting until it's too late. "You think, 'Well, I did this [a few months ago], I looked great, but now I feel like I've got to do the whole thing again or get [another] treatment," says Dr. Shridharani. The best course of action is to speak with your provider at least six months in advance of the event and ask them to advise on the best timeline. 
Look at Seasons, Not the Calendar
Even if there isn't a big life event or social landmark like a wedding on the horizon, a year's worth of treatments does take planning — just not in the way you think. It's better to think about seasons, rather than calendar months, especially when it comes to treatments like lasers. "Everyone's year has seasonality," says Dr. Shridharani.
The biggest seasonal indicator, and something to be considered for all treatments, are environmental factors. Many lasers and skin-resurfacing treatments target sun damage and pigmentation. "I tell people to do lasers between October and May and avoid the hot summer months of June, July, August, [and] September," says Dr. Ostad. "If you do a procedure where there's recovery or skin peeling, or there's a wound, like treating acne scars or wrinkles, it's very important that you're out of the sun for a few weeks." The recovery from procedures like this can mean increased sensitivity to sunlight. You don't want to undo all the time and money spent on these treatments because you didn't plan carefully.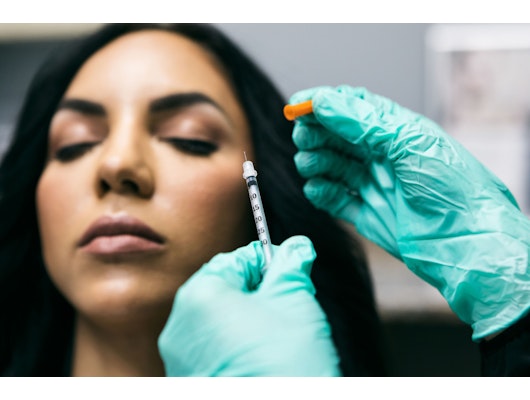 Stocksy United / Sean Locke
Does not imply person featured in photograph had the CoolSculpting® treatment or any other procedure 
Optimize Holidays — But Plan Ahead
Like seasons, holidays are milestones of our year and often when we feel like we need to sparkle the most. (It's also when our social calendars tend to be the busiest.) That's why every doctor's office is crowded with patients around Thanksgiving and Christmas. "The holidays are a super exciting time . . . We see a big rush of people," says Dr. Shridharani. "We always want to make sure that they have a few days of what I call 'social downtime,' in case they have [any side effects such as] some swelling." Possible downtime is always something to factor in, and treatments take time to achieve their full effect, so don't wait till the day before the company holiday party to get injectable wrinkle reducers or fillers.
Federal holidays and long weekends can also work to your advantage when it comes to a treatment schedule. "We see a huge uptick over long weekends for women that are in the workforce," says Dr. Durkin. Scheduling a procedure for a holiday can provide a little more recovery time.
With these ideas in mind, your licensed provider can advise on what treatments are right for you and help you formulate a top-view plan that incorporates them all effectively and easily. For each kind of treatment, there are a few standards to consider. 
Fat-Freezing
Like other medical aesthetic treatments, fat-freezing requires some planning. "You need to give yourself ample time for anything fat-related," says Dr. Ostad. You can't show up in May wanting to look your best in June when swimsuit season starts. A fat-freezing treatment can deliver an up to 20 to 25 percent fat reduction, with the most dramatic results apparent after two months; though some people may require more than one treatment on the already-treated area.
Since it takes time to see maximum results, fat-freezing "requires really planning months in advance," says Dr. Ostad. That means, if you want to use fat-freezing to be swimsuit ready by summer, you should start treatments several months in advance. Beach bodies are made in the winter, as they say. 
[Editor's note: Non-invasive fat-freezing treatments such as CoolSculpting® effectively reduce fat in certain self-proclaimed "problem spots" in the submental and submandibular areas, thigh, abdomen, flank, and upper arm, along with bra fat, back fat, and underneath the buttocks (you know, those bulges that just won't go away, regardless of how much you sweat it out on the treadmill). While it isn't a weight loss solution, fat-freezing can reduce pouches of fat. As with any procedure, there are risks and side effects, so talk to your licensed provider to see if it's right for you.] 
Injectable Wrinkle Reducers
For re-treatment purposes, you should plan to get them three to four times a year (no sooner than every three months). Dr. Shridharani recommends scheduling your appointments with the changes of the seasons so they're properly spaced and easy to plan. It's also important to remember that although you can typically start to see results in the first couple of days, it can take a few weeks to see the full effect.  
[Editor's note: Injectable wrinkle reducers are used to temporarily smooth the look of moderate to severe wrinkles in certain areas of the face such as the forehead, frown lines, and crow's feet. Like any medical treatment, they have potential risks and side effects. Be sure to talk to a licensed provider to see if they're right for you. Have more questions? Chat with our team of trained aesthetics specialists now.]
Fillers
Fillers may last anywhere from six months to two years, depending on the individual patient, type of filler, and area it is injected. Depending on what fillers your licensed provider uses and what your goals are, you can plan which treatments you get each year.
---quiz start
---quiz end
[Editor's note: Injectable filler is a temporary treatment that adds volume to areas of the face such as the lips, cheeks, and laugh lines. Like any medical treatment, it has potential risks and side effects. Be sure to talk to a licensed provider to see if it's right for you. Have more questions? Chat with our team of trained aesthetic specialists now. ] 
Lasers
How often you should get a laser treatment depends on what it's designed to address and what type of laser is being used. Vascular lasers, which are typically used to treat rosacea or pigmented lesions, target and shrink blood vessels. These lasers are not a permanent solution and are designed for ongoing maintenance. (Learn more about treating broken blood vessels with these types of lasers here.) 
The results delivered by resurfacing lasers will last a little bit longer and thus you may only need to get treated once a year. "These lasers remove a thin layer of the surface of your skin and cause new collagen to form," he says. "New collagen can last for years." Finally, there are lasers that target discoloration like sun damage and brown spots. These lasers can sometimes require a series of treatments, but should be done when the patient is able to minimize sun exposure, like in the fall or winter, since they can cause sensitivity to sunlight. (Discover more things you should know before booking a resurfacing laser treatment here.) 
The biggest thing to keep in mind when it comes to laser treatments is that no matter how many you are scheduling, you need to allow adequate time between them for your skin to regenerate. That's not to say that you're out of commission the whole time. "It's not that there [are months] of downtime," says Dr. Ostad. "It's that the improvement happens over the course of [those months]."
[Editor's note: As always, talk to your licensed provider before starting any new treatment.]
Stocksy United / Sean Locke
Does not imply person featured in photograph had the CoolSculpting® treatment or any other procedure
Facials
Regular skincare treatments like facials require less careful planning than medical aesthetics, but it's still ideal to schedule them carefully.  "If someone has acne-prone skin, without a doubt, monthly facial treatments are extremely beneficial," says Dr. Ostad. "But if someone has sensitive skin? The fewer, the better."
Other Aesthetic Treatments
Microneedling and PRP can be especially helpful ways to maintain your skin's healthy appearance when lasers are not advised. "Non-laser treatments like microneedling are a great way to maintain and boost skin throughout the warmer summer months," agrees Dr. Shridharani.
Don't Be Too Rigid
While the different timelines for each treatment can be confusing, especially when they're all combined, your  is there to help formulate the best possible plan for you. "I don't want to make people feel like they have to always have a strict plan," says Dr. Ostad. "It's nice if you can, but it's not really necessary. When you're ready, things can be done."
Dr. Shridharani also recommends flexibility, especially if you don't have a lot of time to spend in the licensed provider's office. "We can do [most things] over a short period of time if needed," he says. "Then you can come in [for touch-ups]." Just like your treatment plan, your schedule is up to you.
Dr. Sachin Shridharani is a paid Allergan® consultant.
CoolSculpting® is an Allergan-owned non-invasive fat reduction treatment.
CoolSculpting® Treatment Important Information
Uses
The CoolSculpting® procedure is FDA-cleared for the treatment of visible fat bulges in the submental (under the chin) and submandibular (under the jawline) areas, thigh, abdomen and flank, along with bra fat, back fat, underneath the buttocks (also known as banana roll) and upper arm. It is also FDA-cleared to affect the appearance of lax tissue with submental area treatments. The CoolSculpting procedure is not a treatment for weight loss.
Important Safety Information
The CoolSculpting procedure is not for everyone. You should not have the CoolSculpting procedure if you suffer from cryoglobulinemia, cold agglutinin disease, or paroxysmal cold hemoglobinuria.
Tell your licensed provider if you have any medical conditions including recent surgery, pre-existing hernia, and any known sensitivities or allergies.
During the procedure you may experience sensations of pulling, tugging, mild pinching, intense cold, tingling, stinging, aching, and cramping at the treatment site. These sensations subside as the area becomes numb. Following the procedure, typical side effects include temporary redness, swelling, blanching, bruising, firmness, tingling, stinging, tenderness, cramping, aching, itching, or skin sensitivity, and sensation of fullness in the back of the throat after submental or submandibular area treatment.
Rare side effects may also occur. CoolSculpting may cause a visible enlargement in the treated area which may develop two to five months after treatment and requires surgical intervention for correction.
Ask your licensed provider if CoolSculpting is right for you. To learn more about what to expect, visit the CoolSculpting website and comprehensive Important Safety Information.