When in the mood to feel sexy, there are plenty of classic standbys that many of us rely on: lacy lingerie, little black dresses, or perhaps just your birthday suit. But on Valentine's Day, it's really time to bring out the big guns. Beauty editors have a few extra tools in their arsenal when it comes to boosting sex appeal, and the SpotlyteTM team shares theirs below. From a texturizing hairspray that delivers the perfect bedhead to "dirty" tuberose perfume, get ready to discover a few new favorites.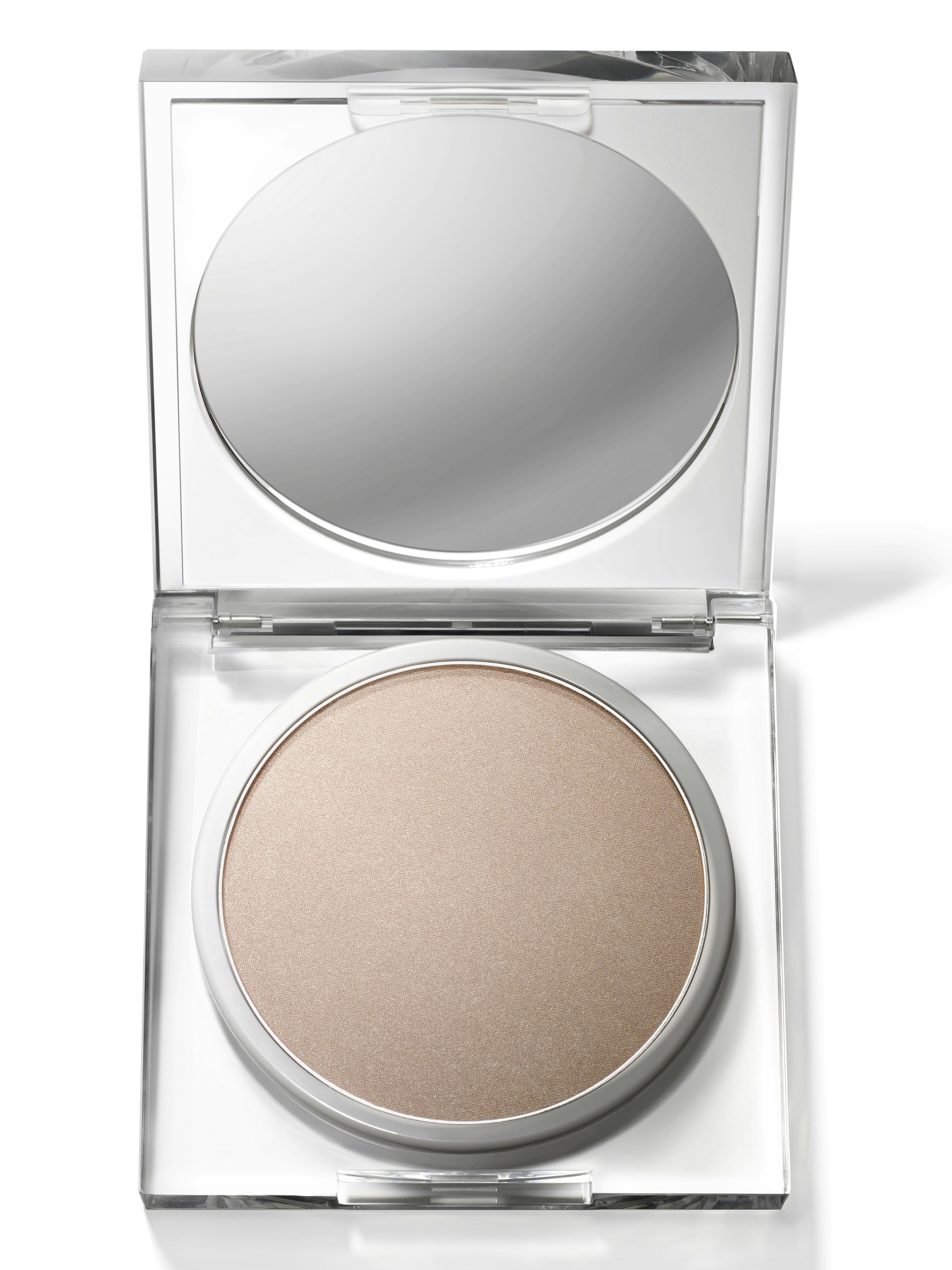 Who: Lauren Levinson, Editorial Director
What: RMS Beauty® Luminizing Powder ($38)
Why: There's nothing sexier, in my opinion, than the dewy-pearly glow RMS Living LuminizerTM cream highlighter leaves on the skin. In February 2019, the natural beauty brand forayed into highlighter powder that has the same effect on the skin — a subtle gleam. My favorite way to wear the powder is over or under the cream (the former has a more matte effect). Having skin that catches the light just so (especially on my eyebrow arch, cheekbones, and cupid's bow) makes me feel naturally beautiful and confident. Choose from three shades — Grande Dame (moonlit champagne), Midnight Hour (rose gold), and Madeira Bronzer (bronzy).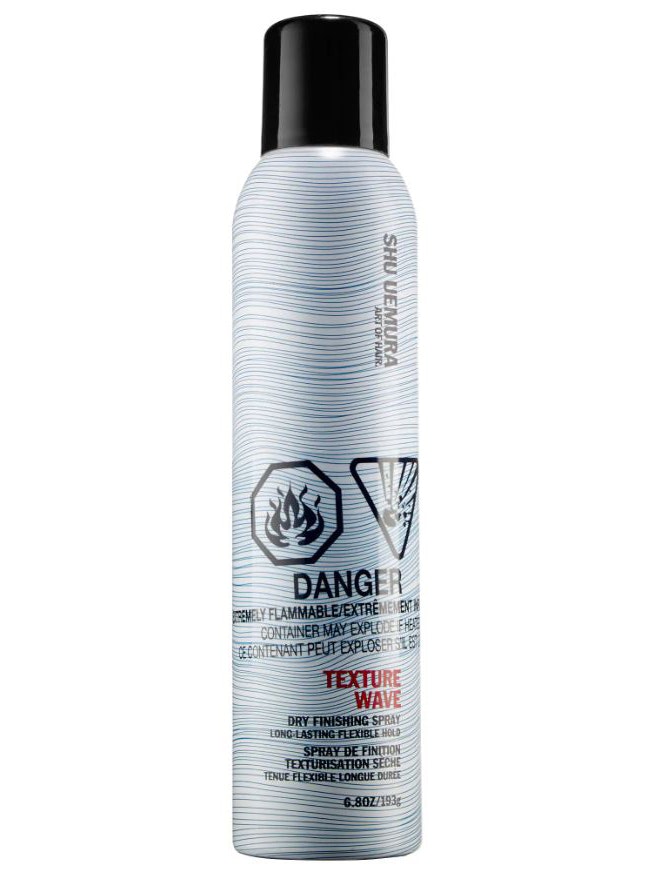 Who: Lauren 
What: Shu Uemura® Texture Wave Dry Finishing Hairspray ($39)
Why: Fact: I brought a bottle of this magic mist to my wedding for my stylist to use on my hair for the Big Day. It's that transformative. When this light, airy mist hits my wavy-curly hair it instantly gives it that effortlessly-sexy voluminous and textured look (the kind that normally comes after sleeping on a blowout or spending the day on a boardwalk). I feel like a freakin' Victoria's Secret® Angel. Plus, it smells like perfume.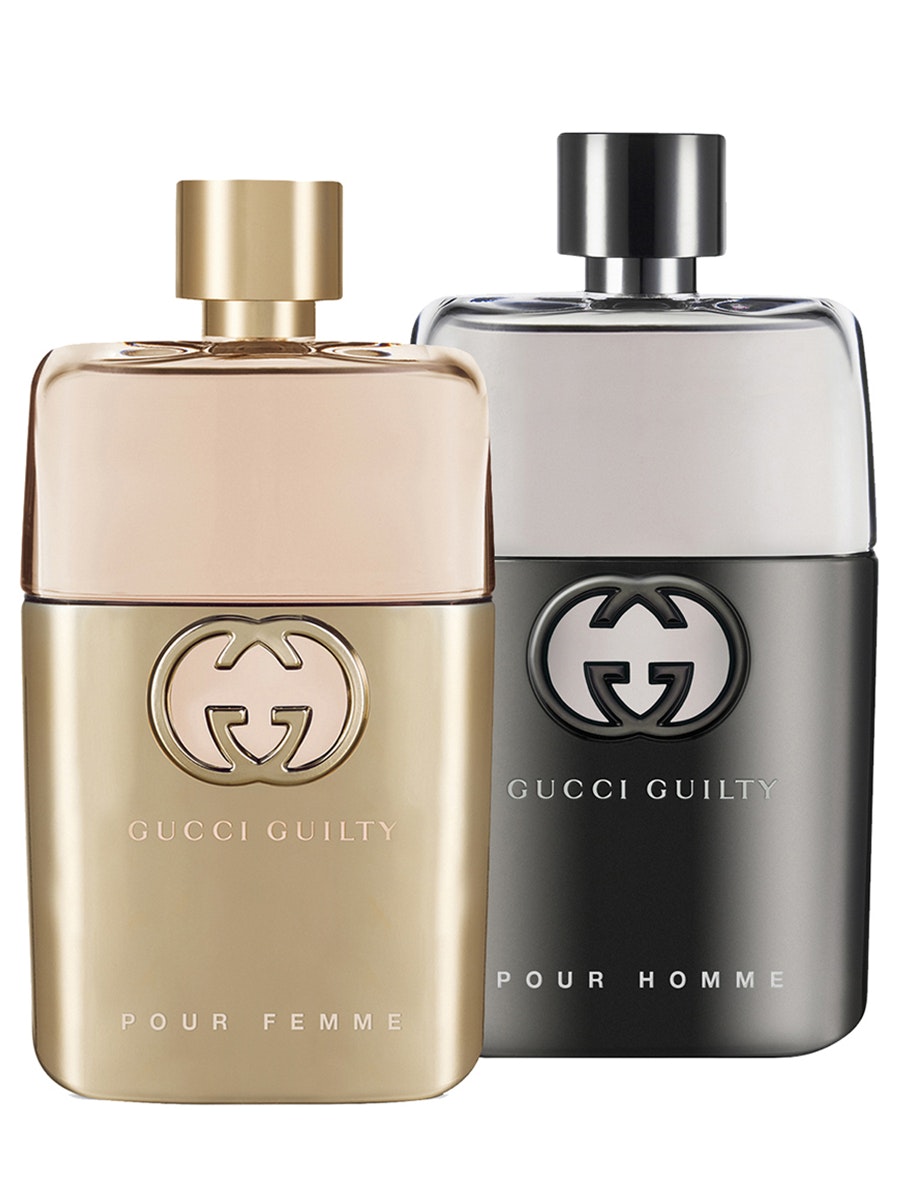 Who: Joslyn Winkfield, Senior Visuals Editor
What: Gucci GuiltyTM Pour Femme ($92) and Gucci Guilty Pour Homme ($119) 
Why: I asked myself: "Why not take matching with my significant other to the next level with his and hers perfumes?" And I simply couldn't think of a reason! The latest launch of Gucci Guilty delivered two beautiful bottles that I'm picturing on each of our nightstands. They both share notes of pink pepper, and Pour Homme has enough lavender and citrus notes that I'd wear it myself as well.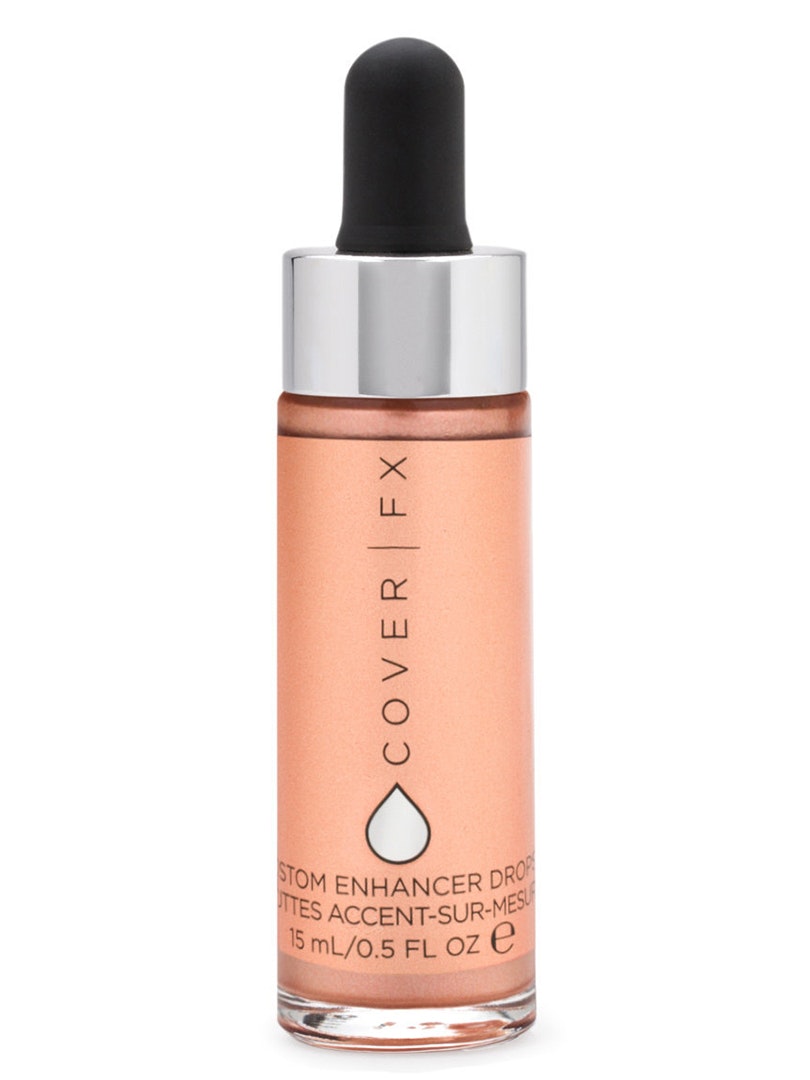 Who: Joslyn
What: Cover FX® Custom Enhancer Drops in Rose Gold ($42) 
Why: I feel sexiest when my skin is glowing, and this creamy shimmering bronzer melts right into my cheekbones, and really anywhere else I want to look illuminated. A dab with a beauty sponge makes my shoulders and clavicles pop, and I'm convinced clavicles are the new cleavage.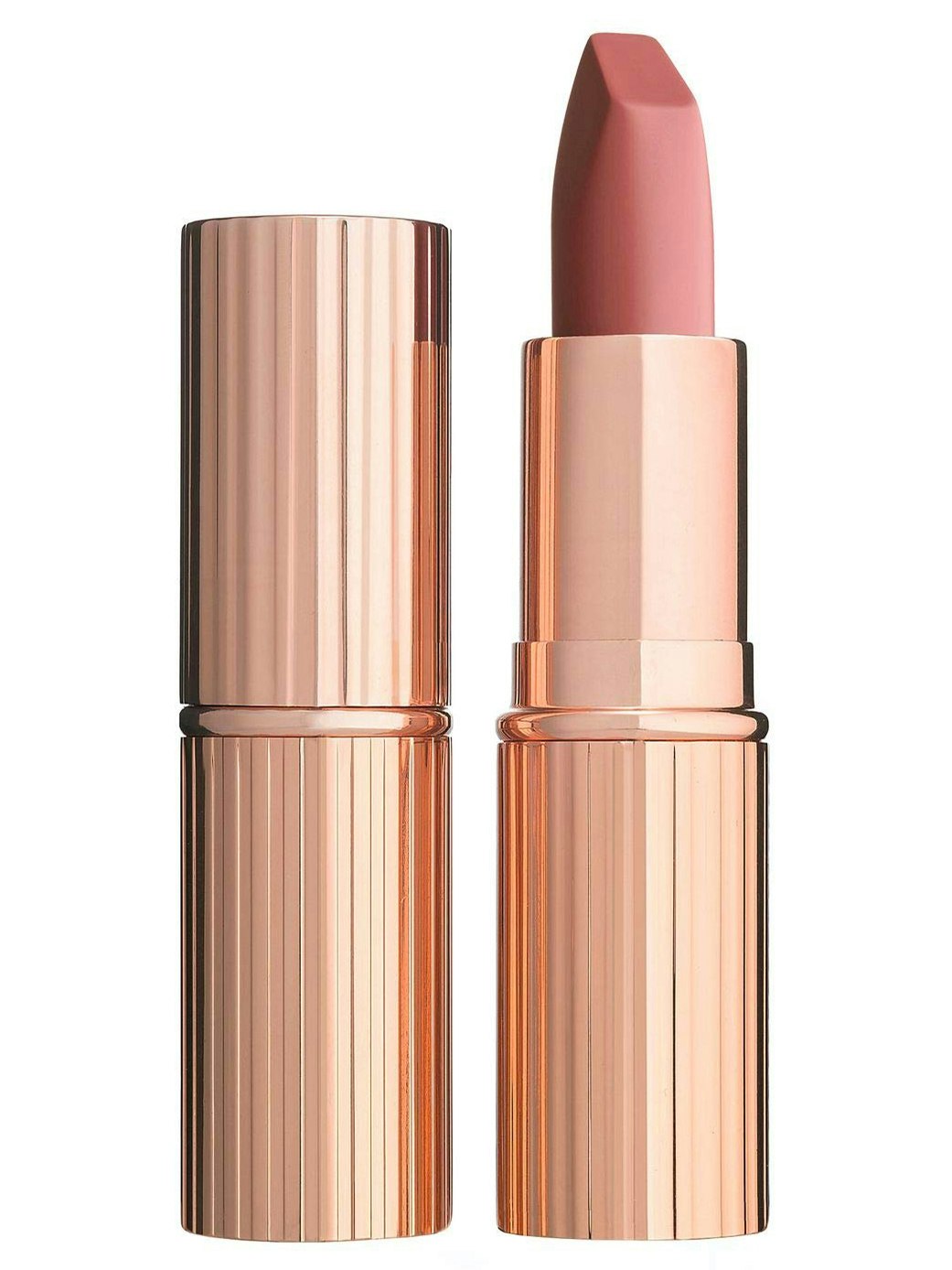 Who: Emily Orofino, Senior Beauty Editor
What: Charlotte Tilbury® Matte Revolution® Lipstick in Pillow Talk ($34)
Why: Most people know that I have a penchant for bright lipstick, but I also completely understand the value of a solidly flattering "nude" shade. Pillow Talk is mine: the soft, rosy matte shade is just a few tones deeper than my actual lip color, so I can slightly overdraw my natural lip line to enhance its shape. The result is a pillowy (hence the name) look that is impossibly sexy. 
Who: Emily 
What: Frédéric Malle® Carnal Flower® Perfume ($265)
Why: Ask any beauty editor to rattle off some of the most sensual fragrances, and Carnal Flower will undoubtedly be on the list. Illustrious perfumer Dominique Ropion artfully blended notes of tuberose, jasmine, bergamot, and musk to create a heady fragrance that smells a little bit dirty and a whole lot seductive. It's undeniable sex appeal in a bottle.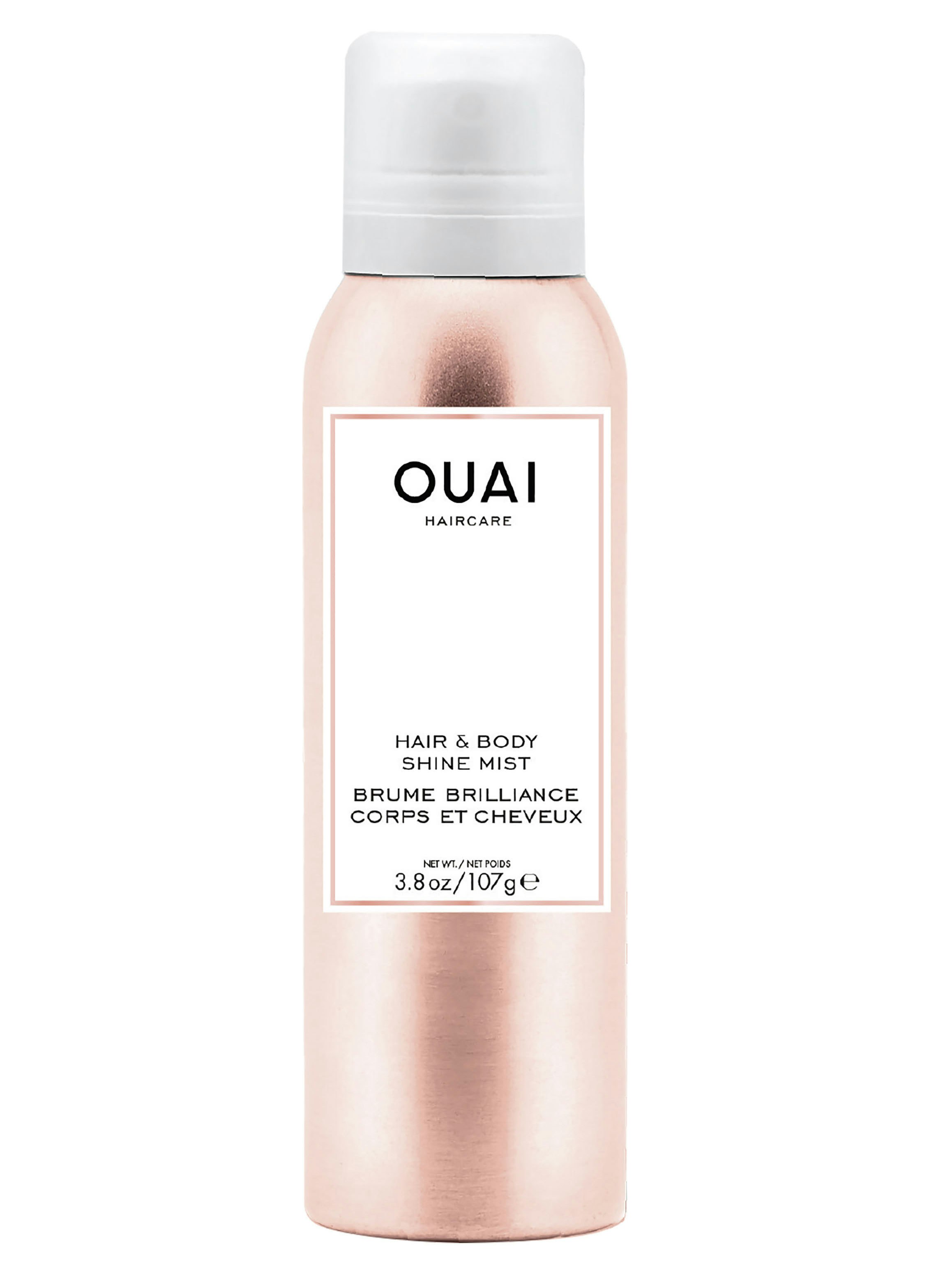 Who: Thia Laurain, Social Media Editor
What: Ouai® Hair & Body Shine Mist ($32) 
Why: Moisturized skin is sexy skin. So whether you're planning to show a little (or a lot of) skin this Valentine's Day, make sure your skin is supple to ensure it's truly touchable. I'll be using this diamond powder- and squalene-infused mist to add a hit of hydrating high-shine to my décolletage this Valentine's Day, and plan to spritz it all over limbs once the warmer months hit.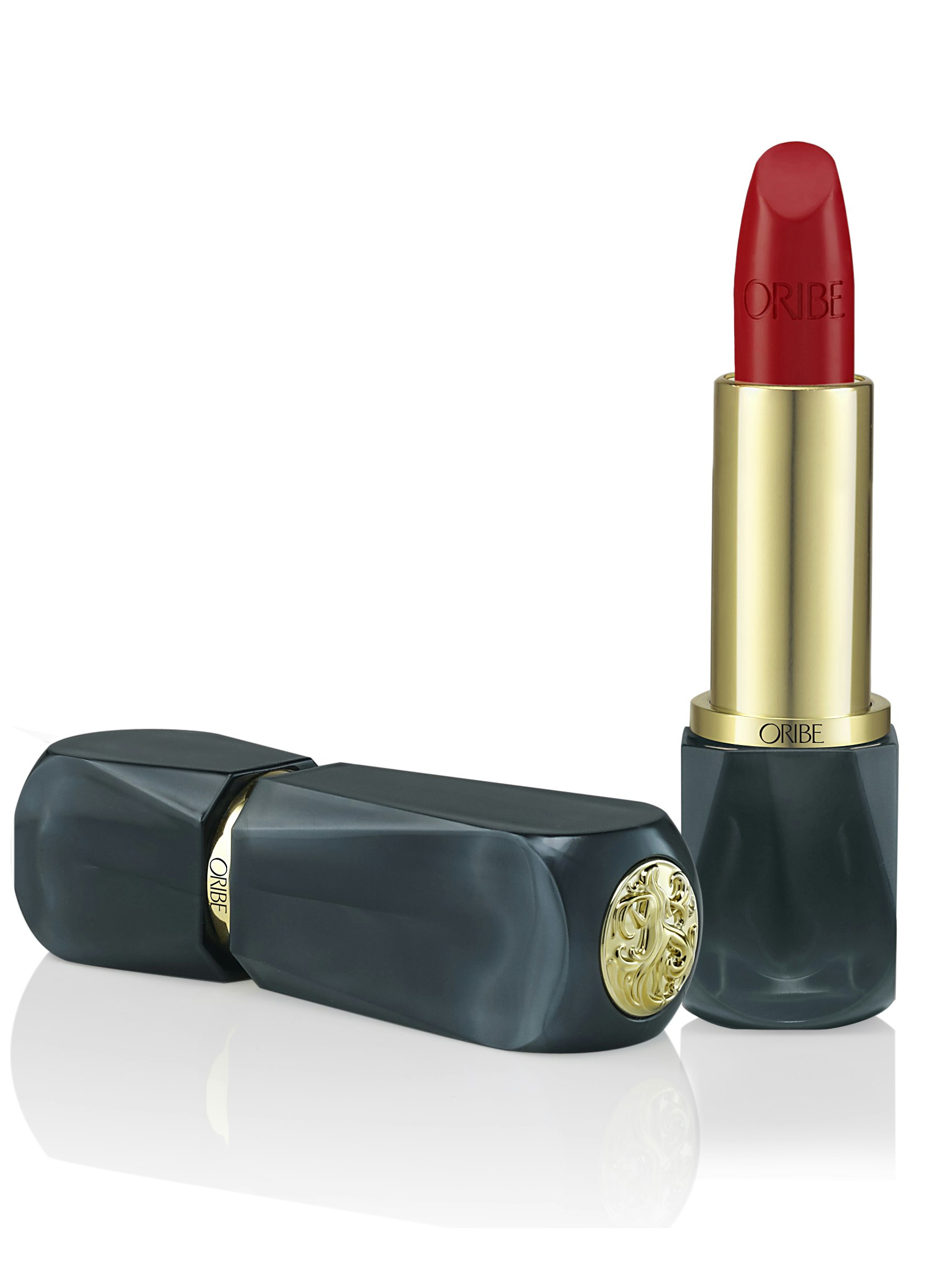 Who: Thia
What: Oribe® Lust CrèmeTM Lipstick in The Red ($42) 
Why: Red lipstick is my go-to whenever I want to feel confident, empowered and, of course, sexy. I have a rotation of reds I wear for different moods and occasions, but this creamy, blue-based red from Oribe is my current favorite thanks to its ultra-hydrating formula and rich color payoff. The geometric bullet — finished with a glimmer of the brand's signature gold — is weighty and tactile; a sensual object in its own right.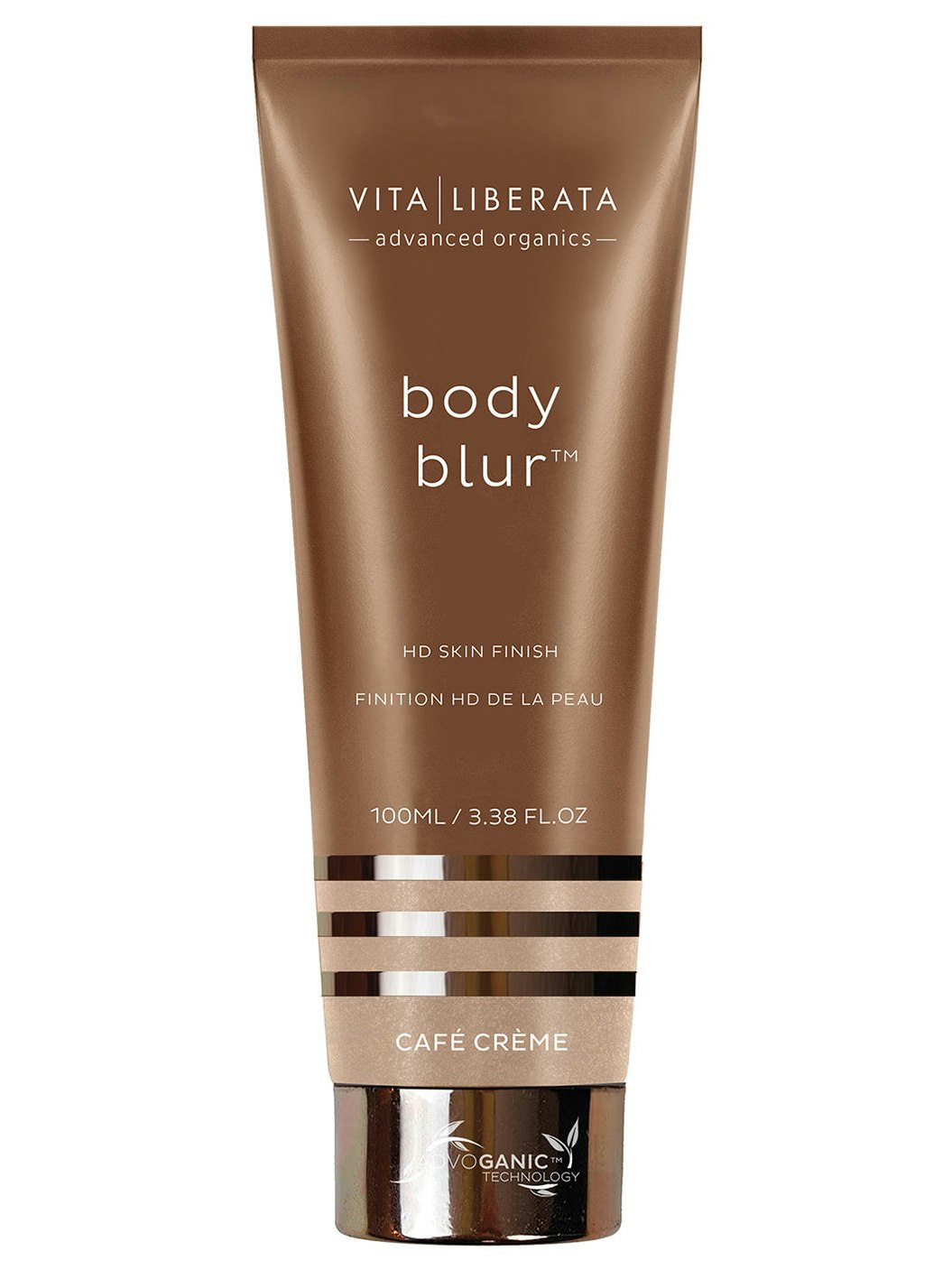 Who: Sophie Wirt, Beauty Editor
What: Vita Liberata® Body Blur® Instant HD Skin Finish ($45)
Why: Though I avoid (damaging) UV rays at all costs, I'll admit that I feel sexiest when I look like I've been soaking up some sun. This creamy formula looks and feels like a bronzey foundation — and essentially acts like one for your body. Not only does it leave me looking glowy, but it also contains light-reflecting particles which blur blemishes and knicks. Plus, I promise there's absolutely no hint of orangeness, streaking, or transfer. Just be sure to apply it with a tanning mitt!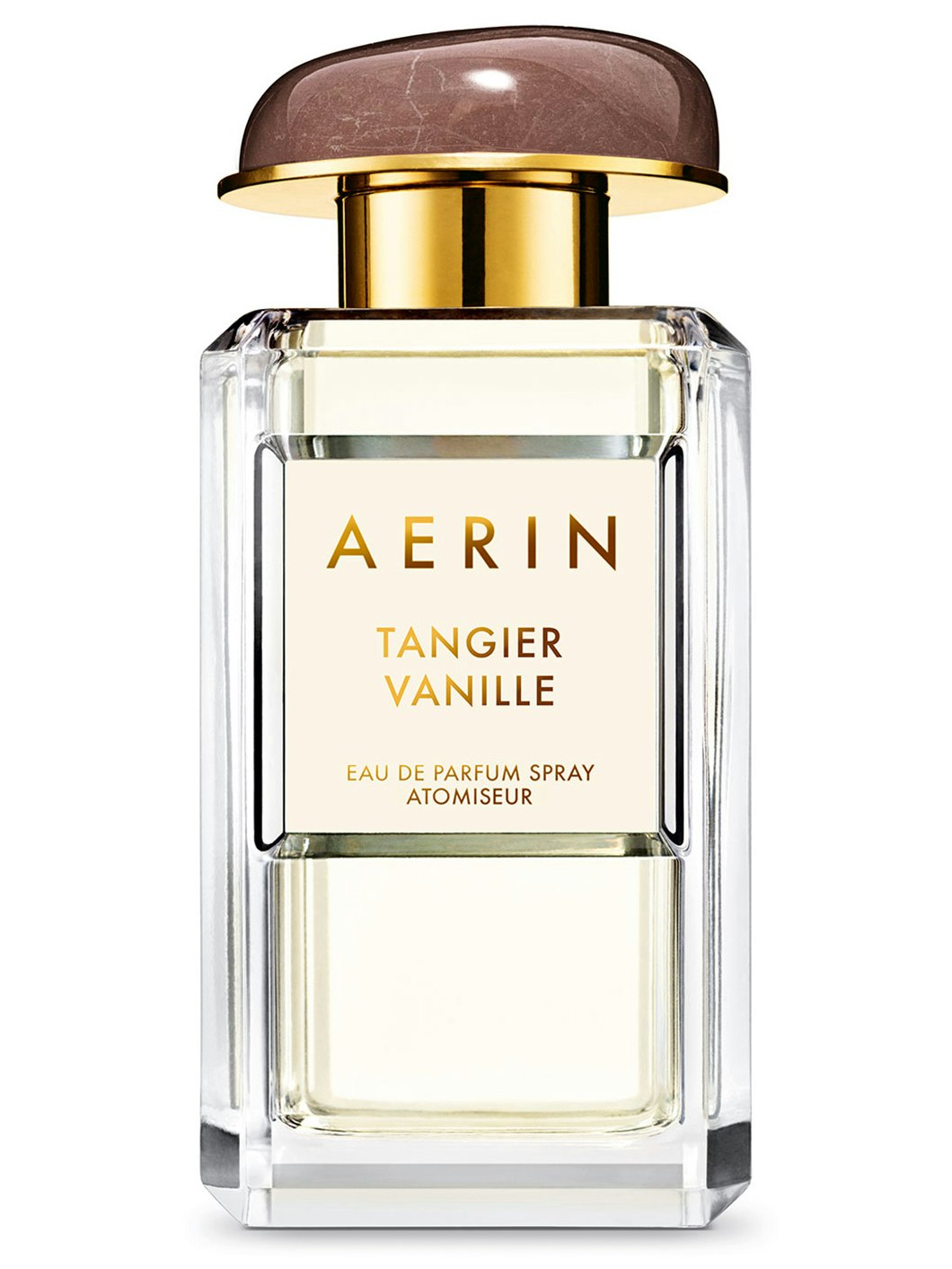 Who: Sophie 
What: Aerin® Tangier Vanille® Eau De Parfum ($125)  
Why: Oftentimes, vanilla fragrances veer more sacharine than sexy. However, this one has warmth and depth, thanks to notes of amber and Bulgarian rose. I'm not sure the smell reminds me of Tangier, but it does elicit memories of when my boyfriend and I first started dating; in fact, it was the first perfume he actively complimented. Two years later, he still loves when he catches a whiff.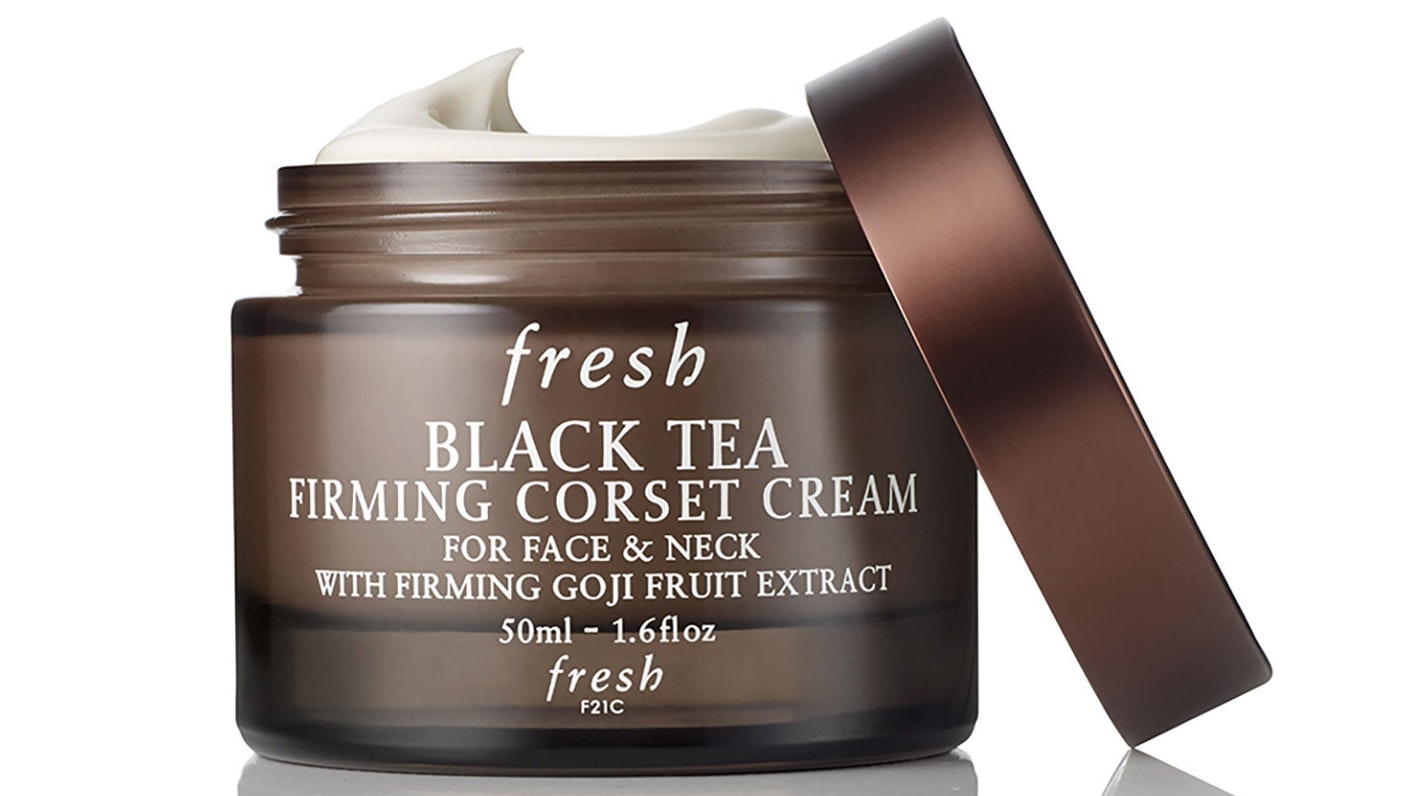 Who: Cat Matta, Copy Editor & Fact Checker 
What: Fresh® Black Tea® Firming Corset Cream ($95)
Why: I love how velvety this cream makes my face and neck feel. And as someone whose skin is dry year round, I really appreciate how quickly and thoroughly it absorbs, even if I've slathered on a bit too much in haste. The antioxidant-rich formula has a delicate scent of tea that's slightly reminiscent of roses, making it the perfect choice for a romantic evening.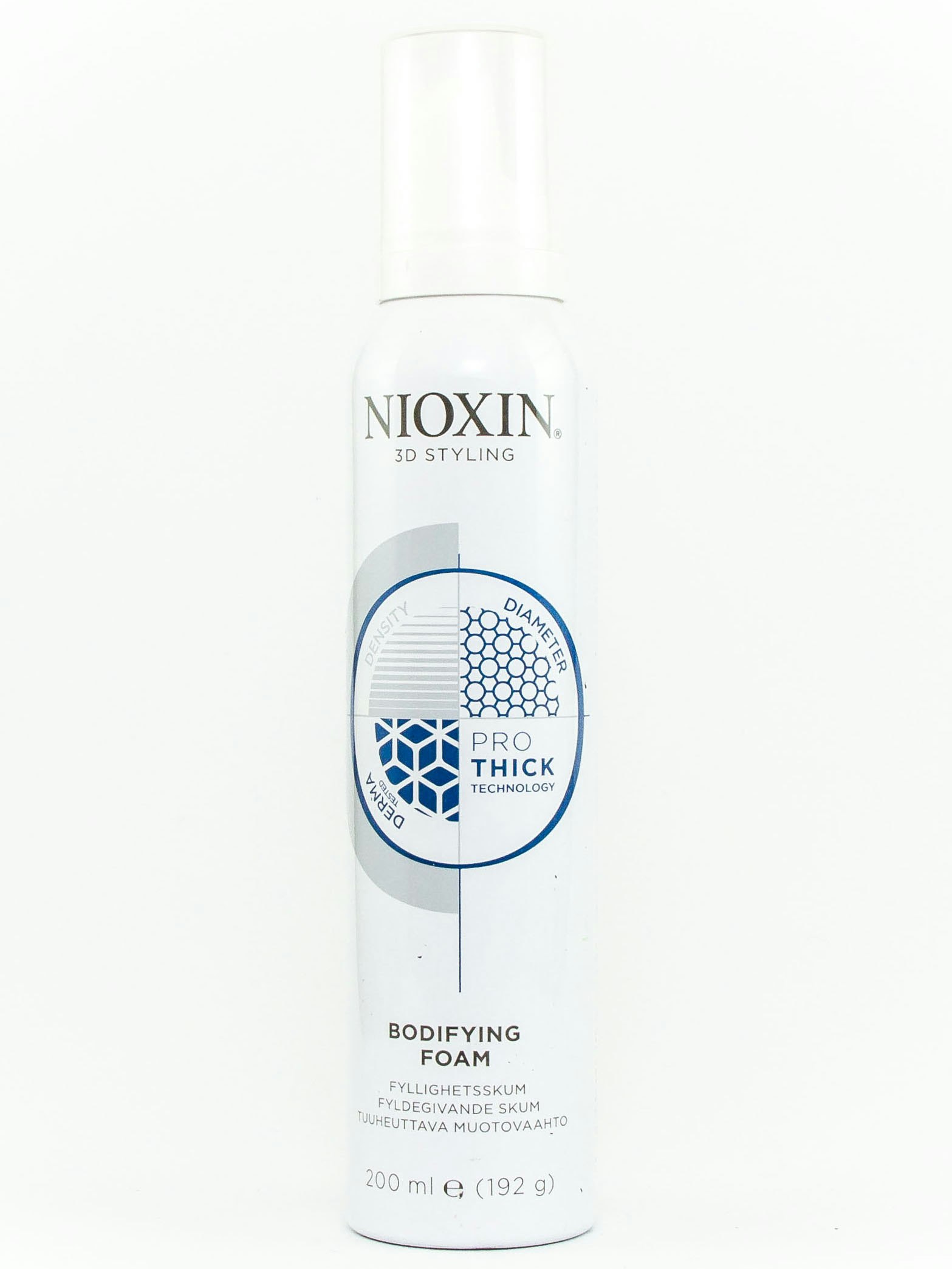 Who: Cat Matta
What: Nioxin® 3D StylingTM Bodifying Foam ($17)
Why: Over the years my hair has changed a lot. It was once so thick and full of body, it would tangle every time it got wet, but now it just hangs super thin and limp. However, come date night — and with Nioxin 3D Styling to the rescue —I can add back some volume with this incredibly light mousse. It's even enabled me to ditch my way-too-expensive root lifter, since I can give them a boost with the product that's left on my fingertips. Big bouffant? Not quite. But at least I've regained some waves to flirtatiously flip around.
Some products were gifted to the author for the purpose of writing this article.
Product prices may vary from the time this article was written. 
Allergan® may receive commission for purchases made through links in this article.