For many of those yearning for fuller lips, there are a few options available, including quick fixes and longer-lasting picks. In the former category, there are instant plumping glosses, which irritate the delicate lip skin to the point of inflammation (though fun, they tend to be itchy and uncomfortable). You can also overline your pucker with lip liner, one of our favorite ways to fake a plumper pout for a few hours. (Just be careful what you eat — you don't want your lips to wipe off after a mouthful of oily pasta!)
For a choice that lasts longer than one night, there are lip fillers, a temporary injectable treatment that adds volume. Lip fillers can last months, regaining plumpness you might have lost over time or giving you more real estate for your favorite red lipstick.
[Editor's note: Injectable filler is a temporary treatment that adds volume to areas of the face such as the lips, cheeks, and laugh lines. Like any medical treatment, it has potential risks and side effects. Be sure to talk to a licensed provider to see if it's right for you. Have more questions? Chat with our team of trained aesthetic specialists now. ]
We asked board-certified plastic surgeons from around the country to share the questions they're asked most frequently by patients and their answers so you know what to look for when setting up your first consultation for lip fillers.
Be clear with your provider to get the results you want from your lip fillers.
Your license provider won't know what you want unless you tell him or her. A fantastic way to ensure you get the right results from your lip fillers is by bringing in photos of the kind of look you're trying to achieve. Says Houston-based board-certified plastic surgeon Dr. Bob Basu, "It's nice for patients to bring 'wish pics,' because that's one clear way of a patient to communicate to their provider, 'Hey, is this reasonable? Is this achievable? What are the limitations?'" He adds, "It's that communication that really makes patients confident that they can get to their end goal."
On that same note, so many licensed providers wanted us to make it clear that they don't want your lips to look oversized. "Big" lips post-injection are not necessarily indicative of a good treatment. "People see some celebrities that get lip fillers, and they look ridiculous to many people," says New York-based board-certified plastic surgeon Dr. Michael Kane. "I tell people that you only notice the bad ones. Well-done lip fillers are [subtle], [larger] but not huge lips. [They might be] lips that you see on people whose lips you like."
If you're not fully convinced, keep in mind that not only will an absurdly large pout make the average patient unhappy, but make the licensed provider appear unskilled. "My taste is going to be maybe less aggressive than some people's taste," explains Charlotte-based board-certified plastic surgeon Dr. Stephan Finical. "But I don't want people going around with ridiculous duck lips and [saying], 'There's my doctor.' Even if it's advertising, I don't want those people coming to me."
To help ensure you're getting the look that you want from your lip fillers, and not something too big for you, many licensed providers will work with you during the procedure itself. "We'll put a little bit [of lip fillers in to start] and let them look, get them really comfortable," shares Columbus-based board-certified plastic surgeon Dr. Robert Heck. After getting the patient go-ahead, he'll then continue with the rest of the procedure. Dr. Basu says it's also okay for a patient to come back a few days or a week later if they want just a bit more volume, but promotes a cautious approach.
[Editor's note: Talk to your licensed provider about whether it's appropriate for you to schedule a follow-up.]
Lip fillers hurt a little bit, but your licensed provider will have many options to help reduce any pain.
Let's be honest: getting injectable lip fillers could be a little bit unpleasant. Dr. Heck tells his lip filler patients, "Yeah, it's going to hurt a little bit," but reminds them that the lip filler itself features a numbing medication in it, so pain may subside fairly quickly. Dr. Basu adds that topical anesthetics and different injecting techniques can be used to help keep you as comfortable as possible.
You might not like your new look at first — and swelling will likely be to blame.
According to most licensed providers we talked with, education about swelling is key to guaranteeing patients love their lip fillers. And unfortunately, swelling is pretty unpredictable. Even if you ice the area, you could still end up looking oversized right after the treatment. (Learn more about swelling after lip filler appointments here.)
Board-certified plastic surgeon Dr. Robert Griffin, who is based in Nashville, shared that you'll likely look swollen for a couple of days afterwards (sometimes longer), but don't panic. "Once the swelling goes down, we try to see people back two weeks after injections," he says, "because that's when you're going to know [more clearly] what you've gotten from the filler."
It should go without saying, then, that you shouldn't get your lips plumped right before a big event. (Save last-minute changes to your looks for treatments like spray tans, mani-pedis, and blowouts.)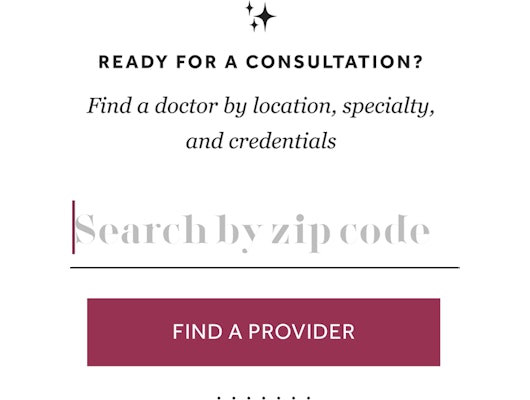 No, your lips won't look "deflated" once the lip fillers wear off.
Whether you decide to get topped off after your lip fillers dissolve or not, never fear: your lips should return to how they were pre-injection. There are three different types of temporary filler: hyaluronic acid (HA), poly-L-lactic acid (PLLA), and calcium hydroxylapatite.
Columbus-based board-certified plastic surgeon Dr. Jeffrey Donaldson uses HA as an example: "It slowly metabolizes over time. It's a small amount that's anatomically placed, and it dissipates over time." Ergo, your volume returns to normal gradually, so the skin isn't left sagging after a sudden loss of filler.
Hopefully, after working with your provider, there will only be one thing that's extreme about your lip fillers: the level of how much you enjoyed the look it gave you.
---quiz start
---quiz end
Dr. Stephan Finical and Dr. Jeffrey Donaldson are paid Allergan® consultants.