Regardless of what climate you find yourself thriving in, we're hoping by now that you know SPF should be at the top of your mind (and on the top of your skin!) year round. Even when bundled up with clothes, the smallest areas exposed to the elements are susceptible to UV damage. Protection is key, no matter what the forecast.
"Even when it's cloudy, ultraviolet radiation permeates to the earth's surface," says Newport Beach-based dermatologist Dr. Zena Gabriel. She notes that even if we are indoors, sun rays penetrate glass windows. Remember, if you can see light (it's hitting your retina), that means that light is touching your skin, too. "Photo protection or sunscreen is the [one of the] greatest [factors] to prevent aging of the skin and skin cancer related issues," says Gabriel.
If you're looking for comprehensive skin protection and treatment, "no other creams work better than sunscreen," Gabriel points out. Yes, it doesn't hurt to add a daily moisturizer or makeup product infused with sunscreen into your daily routine, but typically, they're not strong enough to fully prevent sun damage. "Most moisturizers and makeup products contain chemical sunscreens, such as avobenzone and other degradable sunscreens,"  Gabriel explains. "Chemical sunscreens are not broad-spectrum sun blockers, and therefore do not block [all the harmful] rays as well as physical sunscreens."
Physical sunscreens like zinc oxide or titanium dioxide are superior in photo protection. They block both UVA and UVB, therefore they prevent both photo aging and skin cancer. In addition, they are not biodegradable and won't break down when exposed to sunlight. You should also be conscious of the number on the bottle: Gabriel recommends a minimum SPF level of 30 to all of her patients. Luckily, there are tons of options for your skin type, tone, and coverage need on the market — and to make it even easier, we've found the most popular ones on Amazon®. Read on to discover the e-retailer's top-rated picks.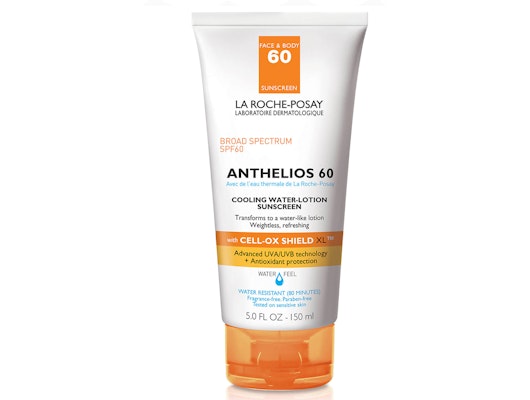 Shoppers are huge fans of how easily La Roche-Posay®'s Anthelios® 60 Cooling Water-Lotion Sunscreen ($36) melts into skin, with one review noting that it doesn't leave a gross residue or a horrid smell behind. The "cooling water" element of this formula makes it feel more like a luxurious lotion than your classic thick, goopy SPF.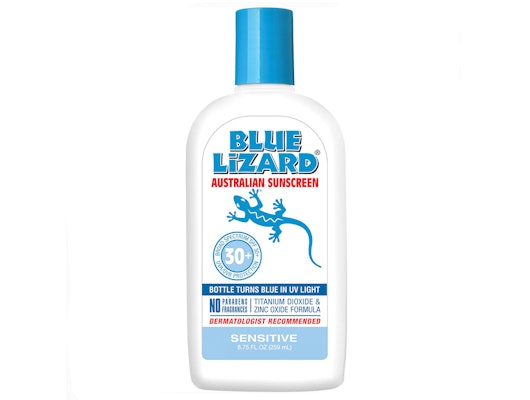 It's not just what's inside the bottle that helps protect skin from photo-damaging rays and the possibility of skin cancer. The bottle of Blue Lizard® Australian Sensitive Skin Sunscreen SPF 30+ ($24) turns blue so that you know when you're in the presence of harmful UV light. That way you know when to both slather your skin and seek out the shade.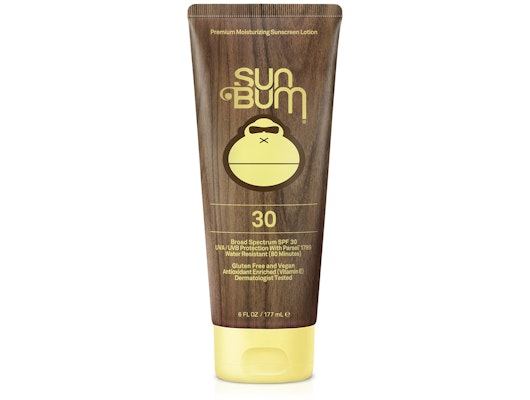 Sun Bum® Original Moisturizing Sunscreen Lotion SPF 30 ($15) comes in four SPF levels, is vegan, and free of many of those chemicals and additives that can irritate skin and clog pores — all without compromising on how well it protects skin. It's also reef-friendly, so you don't have to worry about harming our oceans' creatures on your next surf trip.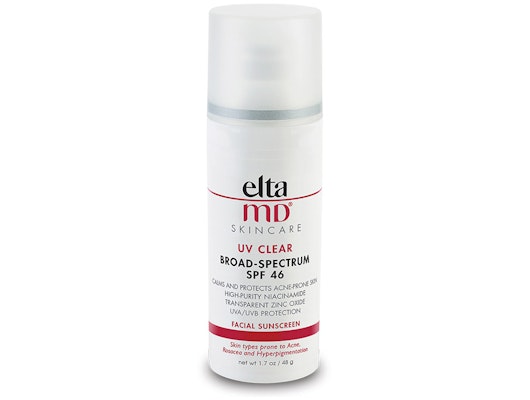 Ask just about any derm (including Dr. Gabriel!) what their favorite sunscreen pick is, and Elta MD® Skincare UV Clear Broad-Spectrum SPF 46 ($33) is sure to top the list. It's truly universal for all skin tones. Acne-prone skin can especially benefit — there's anti-inflammatory niacinamide in the formula, and the tintless SPF will help prevent post-breakout hyperpigmentation.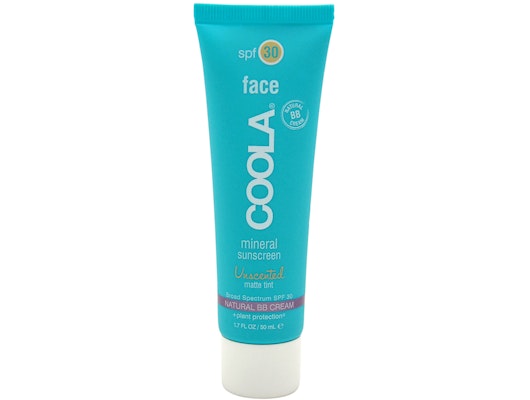 If you're looking for a formula that functions well without making your skin look or feel as if it's wearing sunscreen, try Coola® Suncare Mineral Face SPF 30 Sunscreen Matte Tint ($32). It's unscented, doesn't leave a shiny finish on skin, and keeps both UVA and UVB rays at bay with physical blockers. Plus, there are other winter skin-boosting ingredients like vitamin C, rosehip oil, and shea butter.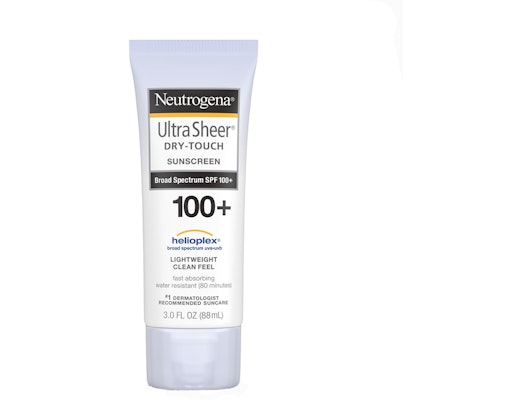 Sun-worshippers reported that Neutrogena® Ultra Sheer® Dry-Touch Sunscreen SPF 100+ ($9) really did prevent sunburns that they'd experienced with other products. It's also surprisingly lightweight, despite how high the SPF level is.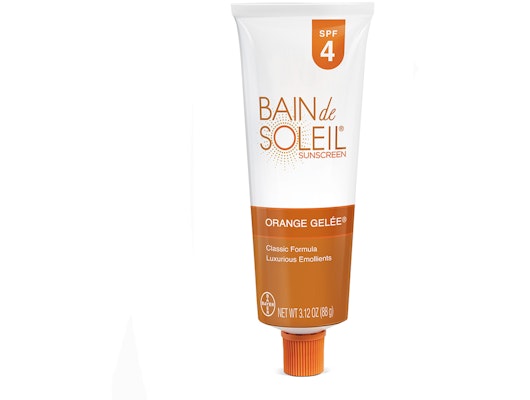 When the chalky white residue of many sunscreens just won't cut it, try Bain de Soleil® Orange Gelee® Sunscreen SPF 4 ($11). It's a tinted option that gives skin a day-on-the-beach glow while giving you light protection. Remember: for true security against UVA/UVB rays, you should seek out an SPF factor of at least 30. We suggest layering this formula on top of one of the other Amazon favorites to add a boost in radiance to your look.
Some products were gifted to the author for the purpose of writing this article.
Product prices may vary from the time this article was written.
Allergan® may receive commission for purchases made through links in this article.