What do Taraji P. Henson and Kaley Cuoco have in common? They're both acting tour de forces, with numerous awards and cult-favorite television shows under their belts — and they both used razors to exfoliate their faces in anticipation of the Golden Globes.
Celebrity makeup artists Ashunta Sheriff and Jamie Greenberg prepped Henson's and Cuoco's skin, respectively, using the DERMAFLASH® 2.0 LUXE ($200). This at-home dermaplaning device uses blades and vibration to remove dead skin cells, peach fuzz, and debris sitting on the surface of the skin, leaving it smoother and more radiant-looking.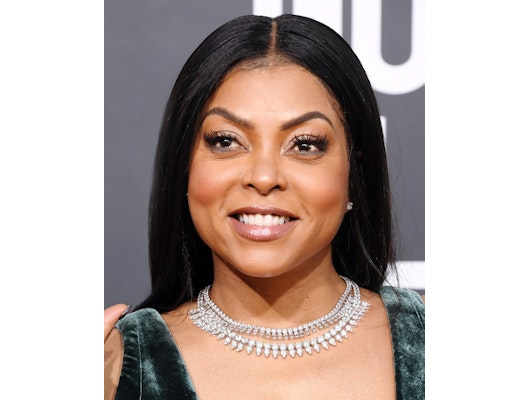 Photo by Steve Granitz/WireImage
If you've never tried dermaplaning — whether DIY or done by an esthetician — know that it's totally different from using a standard razor on your face. It's a form of physical exfoliation that uses specially-designed blades (or, when done by a professional, a scalpel) to carefully scrape away the top layer of skin and super-fine hairs. Learn more about dermaplaning here!
According to Greenberg, this was the first time that Cuoco had been "flashed." "She was convinced that she was not fuzzy at all, but we got a great result," the makeup artist shares. "She kept saying her skin was super smooth and raved about how nice it felt. She loved it." However, Henson is a regular user of the DERMAFLASH. "We usually use [it] before all big red carpets so her skin is extra smooth and silky," notes Sheriff. "She loves the glow and smoothness of her skin after I flash her."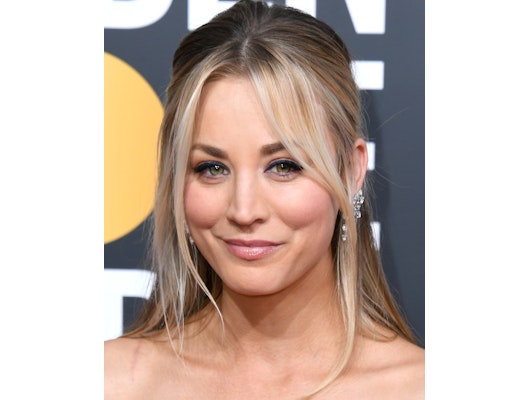 Photo by Jon Kopaloff/Getty Images
But it's not just about how the skin feels. Greenberg calls the DERMAFLASH "amazing" because it helps her job as a makeup artist. "The most important thing for me is that I want the skin to look even, and I want the makeup to hold perfectly," she explains. "When you flash, you get rid of unwanted texture and peach fuzz, so skincare and makeup look so much better." Sheriff agrees, sharing that her clients' skin looks "more alive" after she uses the device on them. "The skin always looks so vibrant."
Because the skin has been fully exfoliated once it's been dermaplaned, any skincare applied directly afterwards can sink in better, amplifying those smoothening and softening benefits. Sheriff loves to use Dior® Dream Skin ($150) after flashing and moisturizing, saying that it really boosts skin's radiance before makeup is applied. Greenberg's preference for her clients is Charlotte Tilbury® Magic Cream ($100).
You may be concerned that using a dermaplaning device on your face will cause your peach fuzz to grow back thicker, darker, or stubbly. But never fear — they'll just return to their original state. "Don't be scared, your hair will not grow in thicker or darker," affirms Greenberg. "You're [likely] going to love your skin after flashing!"
With glowing skin like Henson's and Cuoco's, we're inclined to believe her! Want to learn more about how shaving your face works? Discover more about dermaplaning here.
Product prices may vary from the time this article was written.