Most skincare experts would agree that retinol is the gold standard in anti-aging and delivers a smoother, clearer complexion. A number of studies confirm that retinoids not only boost collagen production — which, in turn, helps firm up skin and smooth out wrinkles  — but can also increase cell turnover. As a result, the vitamin A derivative can make skin look brighter and more even-toned.

As much as retinoids are considered miracle workers, they can take some getting used to. Dermatologists suggest incorporating them into your routine slowly — either every other night or once every third night — and taking note of how your skin reacts.  If your skin tolerates incremental applications after two weeks, consider gradually increasing to nightly use.  Giving your skin time to adjust will help you avoid skin irritation including dryness, redness, flakiness, and sensitivity to the sun.
Editor's Note
Retinol shouldn't be used by women who are pregnant, considering getting pregnant, or nursing. Please consult with your doctor before use.
While discussing your options with a dermatologists is important, you can purchase a slew of retinol-infused products without a prescription from the doc. Amazon is one such purveyor of retinol-infused skincare. We asked dermatologists to divulge a few of the formulas that are worth adding to your next Prime order.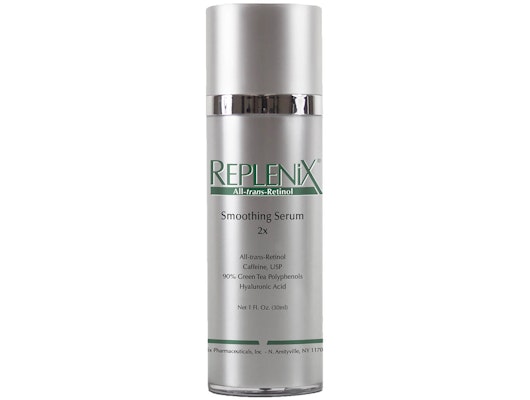 Similar to how you should gradually work retinol into your routine, you may want to start off with a low dose formula. Dr. Panta Rouhani Schaffer of Gramercy Park Dermatologysm recommends the low-strength formula Replenix® All-Trans Retinol Smoothing Serum ($61) so highly, she keeps it stocked in her office. It can tackle multiple signs of aging and enlarged pores with less risk of irritating the skin.

For more advanced signs of aging, including sagging and wrinkles, the brand also makes a medium strength formula and and high-strength formulas, which rely on higher concentrations of retinol.

Medium-strength retinoids work to even out tone and texture, firm up slightly sagging skin, and iron out deep wrinkles while higher strength options can expedite results further. And the brand's range makes it easy to step up your game if and when you need to. "Replenix has a step-wise approach a patient can take by starting with 2x and eventually building up their skin tolerance to 5x and then 10x," she says.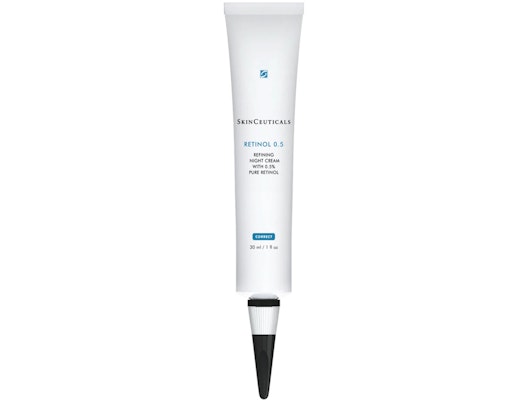 According to Dr. Schaffer and New Jersey based dermatologist, Dr. Alexis Young, the SkinCeuticals® Retinol 0.5 ($79) is another top pick as it's easy to work into your routine. "We have decades of rigorous scientific research confirming the effective anti-aging benefits of retinols on the skin," explains Dr. Young. "Traditionally, these products can be irritating, [which] limits their use."

This particular product is so popular because it's well-tolerated on most complexions, with minimal irritation. Plus, it doesn't take much of the product to make a big difference on your skin: "One pea-sized amount goes very far," Schaffer says.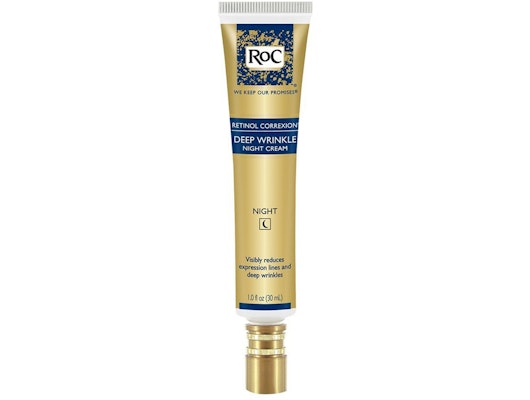 ROC® is one of the most salient drugstore skincare brands, thanks in part to its retinols, which come in a variety of vehicles suited for various skin types, Dr. Maryann Mikhail of Spring Street Dermatology in New York City explains. Perhaps the most well-known is the brand's Deep Wrinkle Anti-Aging Retinol Night Cream ($15).

Dr. Debra Jaliman, Assistant Professor of Dermatology in the Icahn School of Medicine at Mount Sinai, loves that it not only delivers the vitamin A-derived active, but it also contains nourishing ingredients like shea butter and squalane.  "This cream not only has retinol but also shea butter and squalane, which hydrate and aid in preventing skin aging."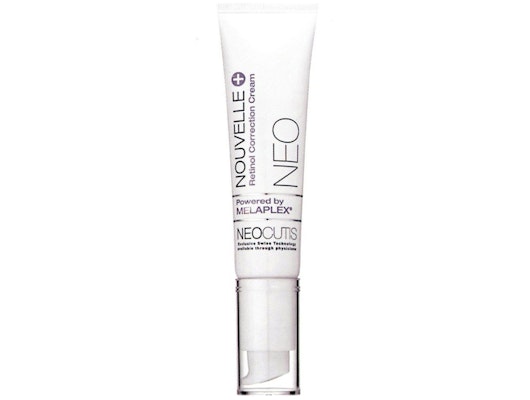 Whether they're caused by scarring, UV rays, or hormone changes, dark spots and other sun damage can stand in the way of an even skin tone and make our skin appear much older than it actually is. According to Rouhani Schaffer, a few dabs of the Neocutis® Nouvelle +® Retinol Correction Cream ($150) at night can help fade hyperpigmentation. It also eliminates other signs of aging.

"Nouvelle has extra brightening [ingredients] — it's really helpful for those with uneven pigmentation," she says, pointing to the brand's proprietary Melaplex® technology that works alongside the retinol to deliver a radiant complexion.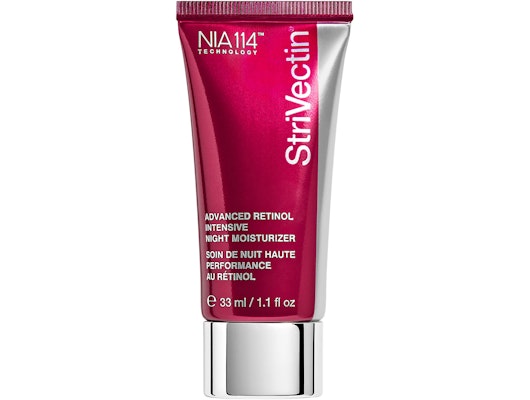 The StriVectin® Advanced Retinol Intensive Moisturizer ($96) is worth its hefty price tag, recommends Jaliman. In addition to retinol, the cream is spiked with a bevy of skin-supporting ingredients, including olive oil, lactic acid, shea butter, aloe, hyaluronic acid, panthenol, and resveratrol; the lattermost, she notes, thwarts skin-aging free radicals — making it the perfect anti-aging partner for retinol.
Product prices may vary from the time this article was written.
Some products were gifted to the author for the purpose of writing this article.
Allergan® may receive commission for purchases made through links in this article.