If we were to tell you that champagne could promote shinier hair and brighter skin, you'd probably raise an eyebrow. (After all, conventional wisdom has it that alcohol can actually sap skin of its luster.) But — counterintuitive as it sounds — experts are actually touting the effervescent French wine for its beauty benefits.  
But don't start glugging just yet. We hate to be a buzzkill, but ingesting that glass of bubbly probably won't do anything for your beauty regime. To glean its benefits — which come primarily from the antioxidants contained in champagne grapes — you'll need to apply it topically.
"Champagne is full of antioxidants and polyphenols, both of which are great for your hair," Edward Tricomi, Master Stylist and Co-Founder of Warren Tricomi® Salons explains. "Antioxidants and polyphenols contain properties that neutralize free radicals, such as pollution and UV rays, to keep your hair healthy and strong." 
Just ask Rachel Katzman, founder of champagne-infused haircare line, Cuvée BeautyTM. It was actually a bubbly-soaked night out that inspired her to create the brand. "Cuvée was born from the pop of a cork, literally," she says. "I was in Vegas celebrating my birthday; I was doused in champagne and realized that my hair had never felt better."
A few years later, Katzman released haircare featuring the festive ingredient. "During the formulation process, I learned that the grapeseed extracts found in champagne promote softness and shine," she explains. "They contain antioxidants that help prevent damage while conditioning, locking in moisture, smoothing, and de-frizzing."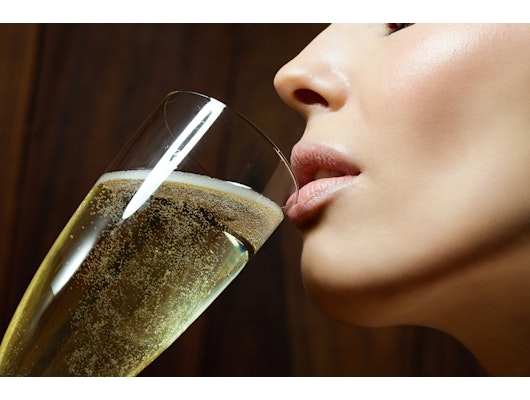 iStock / Image Source
In a pinch (or if you're feeling festive), an at-home champagne rinse — using a regular old bottle of bubbly — has a similar effect. In addition to adding shine and reducing frizz, the beverage can even brighten your locks, notes Tricomi. This trick is especially effective for blonde hair, he says, though all hair types and colors can benefit.
Before you give yourself a champagne shower, though, Tricomi advises doing a patch test to ensure you're not allergic.  If you're in the clear, pour on and enjoy. Just make sure you thoroughly rinse the champagne out. For an extra dose of shine, Tricomi advises ending the treatment with a cold rinse, which seals the hair cuticles and allows light to reflect more easily.
Another reason to celebrate: Champagne can also benefit your complexion. According to Angela Kim, founder of Savor BeautyTM, "champagne helps promote clear, fresher-looking skin." When it's applied as an ingredient in topical skincare products, she adds that champagne works to reduce inflammation and skin redness and even out skin tone.
Luckily, you don't need a special occasion to incorporate champagne-infused products into your routine. Below, our top picks for bubbly beauty products.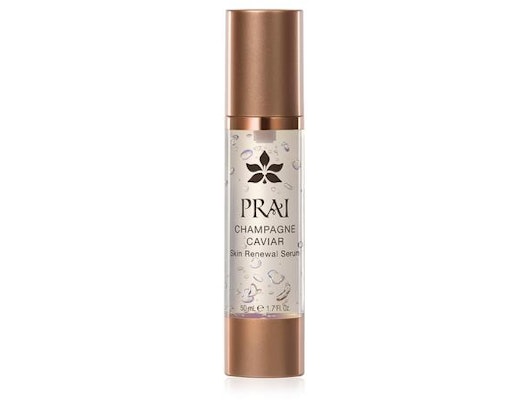 PRAI® Champagne Caviar Skin Renewal Serum ($45)
In addition to its hero ingredient, this serum also features white truffle extract and kombuchka to help hydrate the skin, reduce wrinkles and protect collagen.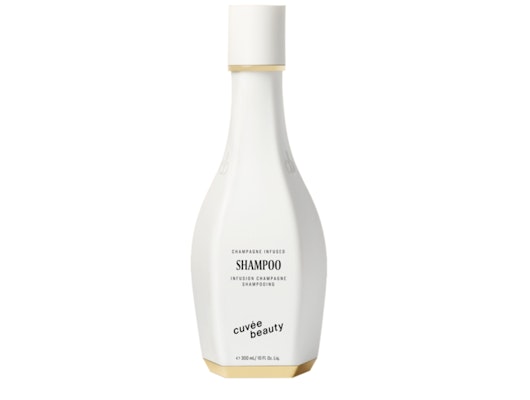 Cuvée Beauty Champagne Infused Shampoo and Conditioner ($35 and $38)
Treat your hair and scalp to a champagne shower every day with this nourishing duo. They're also free of sulfates, parabens, and phthalates.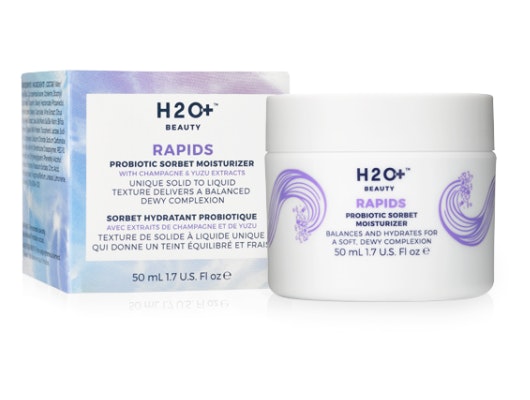 H20+® Rapids Sorbet Moisturizer ($38)
This dermatologist-tested moisturizer is formulated with champagne, yuzu and probiotics to calm and brighten your complexion.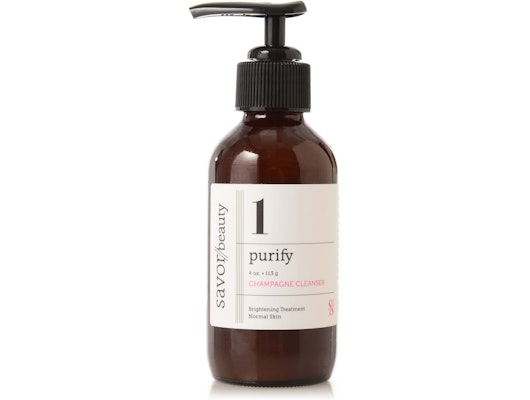 Savor Beauty Champagne Cleanser ($52)
The crushed grapeseed in this K-beauty line gently exfoliates to reveal smoother, brighter, more radiant skin.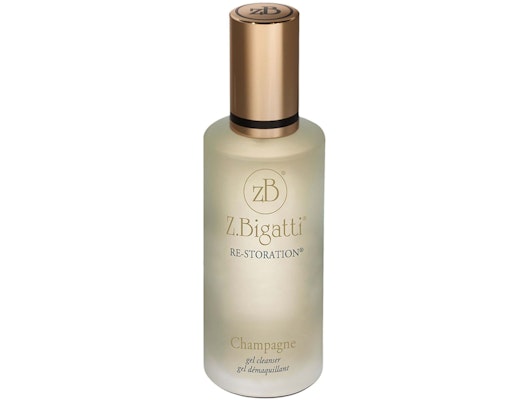 Z.BigattiTM Re-Storation Champagne Gel Cleanser ($45)
In addition to antioxidants from its hero ingredient, this cleanser contains a host of skin-softening extracts (think aloe and chamomile). Plus, it's fragrance-free, making it ideal for even the most sensitive skin.
Some products were gifted to the author for the purpose of writing this article.
Allergan® may receive commission for purchases made through links in this article.
Product prices may vary from the time this article was written.