It never fails. Three days before the family arrives, you realize a special someone on your list has slipped through the proverbial cracks. We are all so busy during the holiday season that for many of us, last-minute gift emergencies have practically become another yearly tradition. Luckily, for Amazon Prime® members, that panic never has to set in, because a wide selection of presents are literally just twenty-four hours away.
Amazon's luxury beauty gallery is chock full of options this year, so we have crafted a handy round-up of ideas to fit every budget and please the pickiest self-care enthusiast. You don't even have to leave the house nor deal with mall shopping madness. Click or swipe and "add to cart" is all that's required.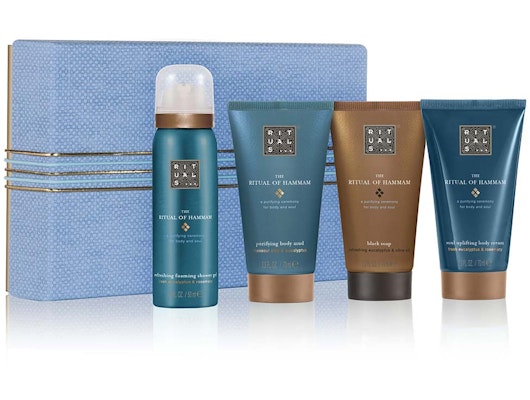 Rituals® The Ritual of Hammam Gift Set
Rituals perfected the 'me moment' in its globally inspired bath and body collections.
The Ritual of Hammam Gift Set
($45) brings home the oldest cleansing tradition in the world. Each Hammam formula is infused with rosemary and eucalyptus for a sensory experience that purifies body and soul. Whether you're recovering from a holiday travel related fiasco or the usual family drama, treat yourself to a steam, cleanse, and scrub in the shower to restore your sanity and feel at peace again (or at least as close as you can get).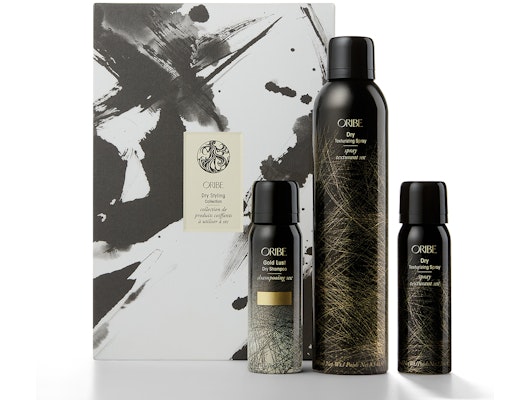 Oribe® Dry Styling Collection
Effortlessly perfect-looking hair is a dream for most. The
Oribe Dry Styling Collection
($75) gives second-day hair (or third, sometimes fourth…) a salon-quality makeover using two iconic formulas: Gold Lust dry shampoo and Dry Texturizing Spray. In just minutes, the innovative duo makes your hair feel fresh with lasting volume and glamorous texture. No shower or hair dryer required.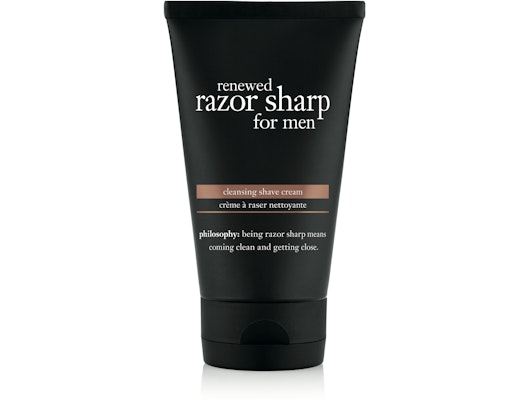 Philosophy® Renewed Razor Sharp For Men
If you're shopping for a guy, zoom in on a practical gift. As a man who hates the chore of shaving, I can attest that nothing makes me happier than a fresh tube of
philosophy renewed razor sharp for men cleansing shave cream
($20) in the shower. The moisturizing formula doubles as a face wash, doesn't sting my eyes, and leaves skin feeling super soft after delivering a consistently impressive close shave.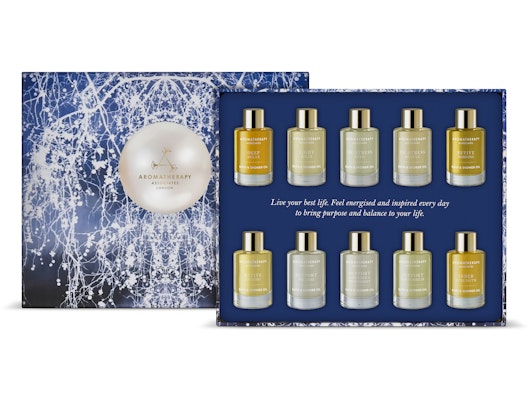 Aromatherapy Associates® Ultimate Wellbeing for Bath & Shower
The truth is that I can experience a kaleidoscope of moods during the holidays — and I know I'm not the only one. The
Aromatherapy Associates Ultimate Wellbeing for Bath & Shower
($98) helps center and de-stress during the holiday chaos. Each oil can be used in the shower or bath for a stimulating sensory experience, but try it on your pulse points for a more intense and lingering effect. The late Princess Diana was said to wear Revive Morning as her perfume.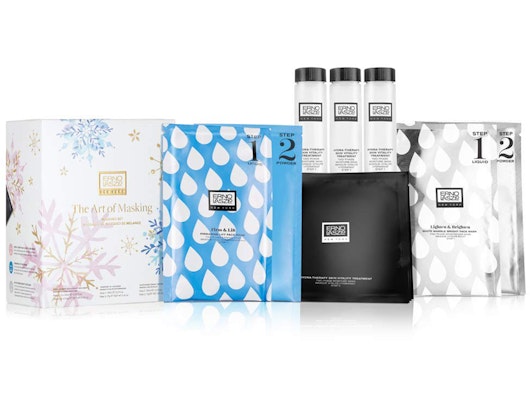 Erno Laszlo® The Art of Masking Set
The
Erno Laszlo Art of Masking Set
($88) is the perfect fit into the routine of someone obsessed with DIY spa treatments. The three multi-step formulas aim to firm, brighten, and hydrate every skin type to deliver treatment room level glow. On their own, the peel-off modeling masks deliver impressive results. However, if you need an extra boost before a holiday party or after a late night, try using a couple of them back to back. Once you remove the last one, you'll see a red carpet-worthy radiance.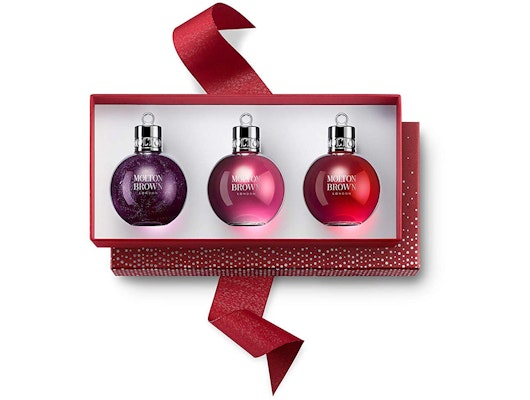 Molton Brown® Festive Bauble Gift Set
Everything by Molton Brown is decadent, but the exquisite holiday limited editions are borderline irresistible. The
Festive Bauble Gift Set
($38) is a fantastic introduction to the luxuriously fragrant British heritage range. Each bauble (a travel-friendly mini shower gel in a spiced holiday fragrance) lingers just long enough to remind you of the indulgent bathing experience. Plus, you can't beat the charming ornament-inspired packaging.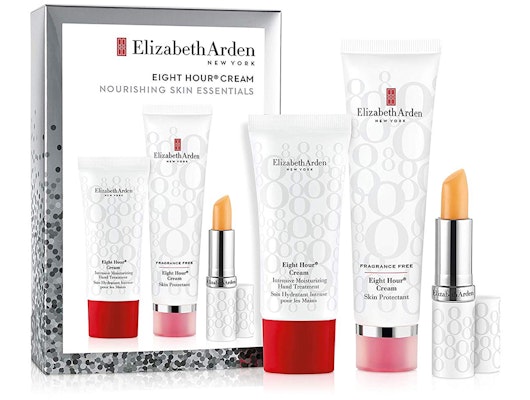 Elizabeth Arden® Eight Hour® Cream Fragrance Free Protectant Gift Set
I'm willing to wager that the legendary Elizabeth Arden formulas in
The Eight Hour Fragrance Free Protectant Gift Set
($29) will become the most reached-for trio in anyone's stash. After all, the classic Eight Hour Cream has been delivering its mega-moisturizing properties to skin since 1930. The collection also includes a hand cream and lip balm to address the variety of dry skin emergencies in colder weather.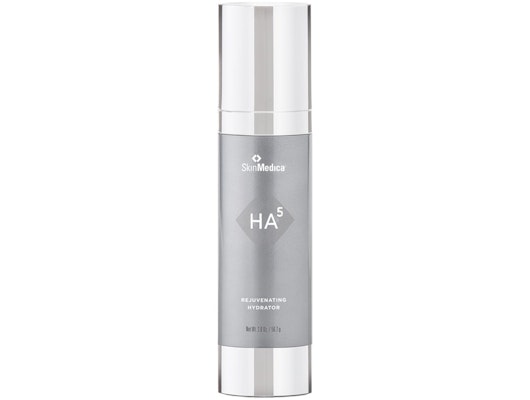 SkinMedica® HA5® Rejuvenating Hydrator
The beauty of
HA5 Rejuvenating Hydrator
($178) is this: almost anyone can reap its benefits. Those already familiar with the difference between hydration (need for water) and moisture (need for oil) will agree that a hyaluronic acid-based hydrating serum can immediately smooth the appearance of fine lines and wrinkles, while providing continuous hydration throughout the day. The SkinMedica formula uses a combination of antioxidants, peptides, and five forms of hyaluronic acid to help boost overall skin health by supporting skin's natural ability to replenish its own hyaluronic acid.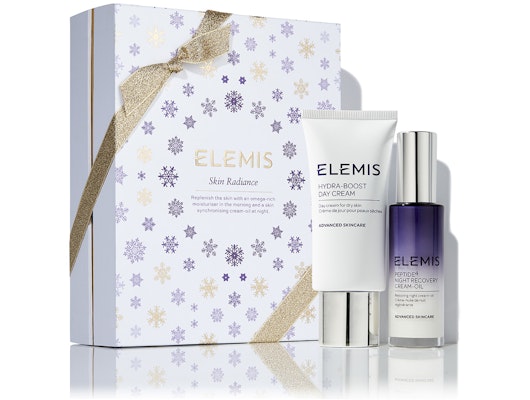 ELEMIS® Peptide 24/7 Skin Radiance Duo Gift Set
If your last-minute recipient is a spa aficionado, you won't go wrong with Elemis. The
Peptide 24/7 Skin Radiance Duo
gift set  ($89) features two of the brand's best-selling moisturizers that will take any skincare routine up a notch. Those whose skin leans dry will love the moisture boost provided by the omega and antioxidant-rich daytime formula. At night,you can slather on the peptide-packed cream-oil to help firm and restore skin. This seamless addition to your self-care repertoire is also a fantastic introduction to the luxurious spa range from across the pond.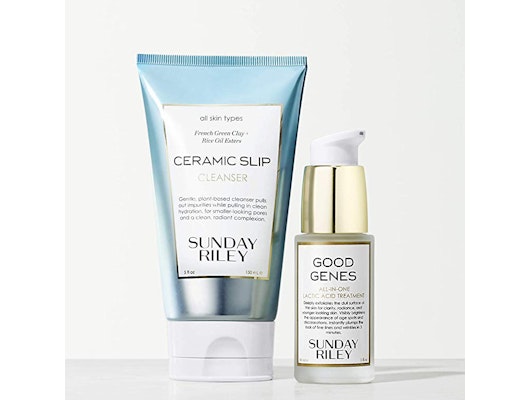 Sunday Riley® Game Changer Kit
The Sunday Riley Game Changer Kit ($90) is the safest way to win over a skincare aficionado this holiday season. This limited-edition configuration highlights two of the brand's most raved-about cult classics: Ceramic Slip and Good Genes. The dynamic pair works in tandem to deep-cleanse the skin without stripping away its natural oils, then exfoliate gently using purified lactic acid. Trust us, they will see a glow. Actually, you may want to get yourself a set, too.
Some products were gifted to the author for the purpose of writing this article.
Allergan may receive commission for purchases made through links in this article.
SkinMedica is an Allergan owned product line.