We've long relied on superheroes like hyaluronic acid, ceramides, and shea butter to keep our skin moisturized, but there's another ingredient that's soared into popularity as of late: squalane. Like any revered superhero, though, we need to explore its origin story to fully understand why it's finally become such a headliner in the skincare space.
Squalane is a byproduct of squalene. The latter is naturally present in our own skin, which makes it a preferred source of barrier protection. "It is nature's way to use our skin's own ingredients to prevent transepidermal water loss or evaporation," NYC-based dermatologist Dr. Dennis Gross explains. "The skin does not want that to happen. Otherwise, things go south. The skin will get red, will get chaffed."
To further illustrate his point, Dr. Gross references good ol' H2O. "Everyone knows how important it is to drink water," he says."Well, that means the body needs water to function optimally. Is it any surprise then that the skin is very concerned with maintaining its own water level? The skin makes squalene to protect its water content."
As we get older, the amount of squalene our body produces starts to diminish, leaving our skin much more vulnerable to dryness. As a way to counteract this water loss, a more stable, hydrogenated version of squalene — a.k.a. squalane — was introduced into the beauty product orbit. "The skin already likes squalane because it's part of itself," Dr. Gross says. "Think of squalane as a supplement: your body can already make key vitamins, but we still sometimes [need to] supplement them."
Though squalane has been traditionally sourced from shark livers or olives, the brand BiossanceTM was born in 2017 with the sole purpose of creating products made with a more sustainable version. "We've found a way to create squalane through biotechnology from renewable sugarcane," says Caroline Hadfield, President of Biossance. The brand's signature squalane oil is the foundation of every product it creates, and Hadfield asserts that there's no such thing as too much.
"That simply goes back to the fact that it's something that your skin recognizes and needs to stay healthy-looking," she says, adding that squalane can actually serve all skin types. "Even [acne-prone people, who] are often dehydrated from harsh, stripping products, can benefit from squalane since it is [anti-inflammatory]."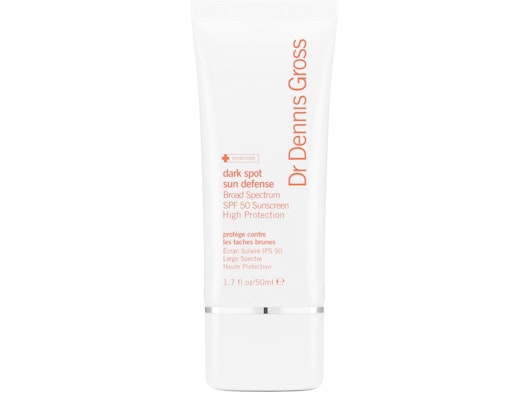 The Squalane + Vitamin C Rose Oil ($72) is Biossance's bestseller. Describing it as "a mini spa in a bottle" because of its luxurious aroma and feel, Hadfield says it "helps visibly brighten and even skin tone." It is best used in your routine a.m. or p.m. following serums and moisturizers, but prior to sunscreen and makeup. For the people who want an all-in-one product, the Biossance 100% Squalane Oil (from $14) will help lock in moisture not only on the face, but the body, too.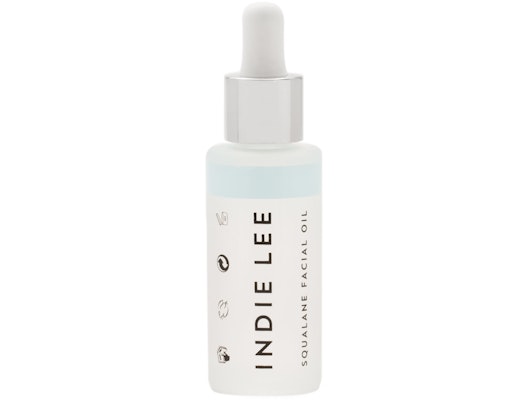 "Use it right out of the shower or bath to help hold in hydration and keep skin ultra-soft," Hadfield suggests. You can also use it on dry hair to help reduce split ends and control frizz, or on cuticles to keep them soft. Another way to get a pure dose of the ingredient is with the Indie Lee® Squalane Facial Oil ($69) — it's 100 percent pure, olive-derived squalane. According to Hadfield, squalane easily layers right over moisturizer and plays well with other ingredients, so you can easily mix and match the concentrated formulas with other products in your routine.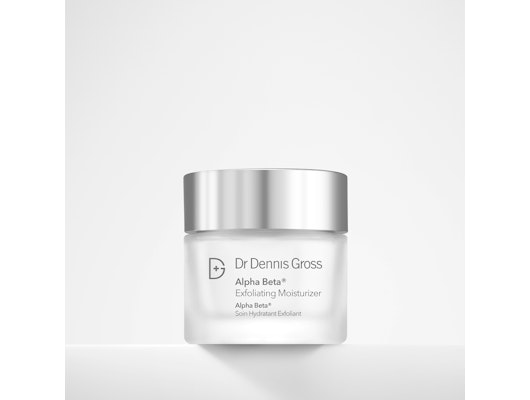 Dr. Gross personally prefers to use squalane in his line of skincare products in a not-so-straightforward way. "Squalane is part of the mix in creating a really wholesome, hydrating complex," he says. "Skin does not live by squalane alone. I like it as part of a mix, and I also always like it [in a skincare routine] last." His newest product, the Alpha Beta® Exfoliating Moisturizer ($68), is a blend of resurfacing acids with lightweight emollients like squalane and ceramides. "[It's] super hydrating and creates a beautiful finish to the skin," he adds.
Outside of its status as a super moisture booster, clinical studies have shown squalane has applications in other areas, like the treatment of acne, psoriasis, or atopic dermatitis. Plus, Hadfield, hints that Biossance is already looking into ways to use it in hair and scalp care products. Not all superheroes wear capes, but this ingredient wears many.
Some products were gifted to the author for the purpose of writing this article.
Allergan® may receive commission for purchases made through links in this article.