Just as no winter is really complete without a fresh dusting of snow, no holiday party look is ready until you've added the final touch: a glamorous lip color. For many, the most popular choice this time of year is red. But really, the key to looking festive is a healthy dose of confidence — and a little bit of sparkle never hurts. Below, find our editors' favorite lip formulas for the holidays.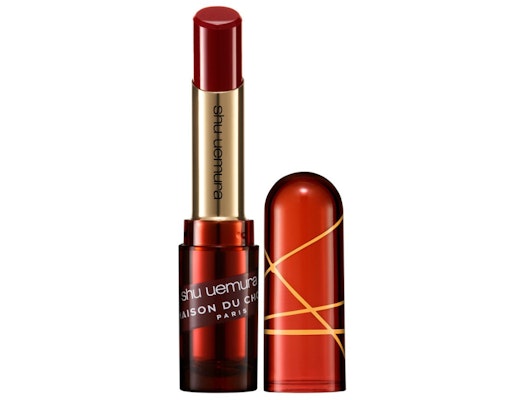 Who: Lauren Levinson, Editorial Director
What: Shu Uemura® Rouge Unlimited La Maison du Chocolat Collection Lipstick in Framboise Sorbet ($31)
Why: It smells like chocolate and glides on like syrup, and yup, you need this (*adds to cart*). Every holiday season, Shu Uemura collaborates with a brand or artist, and this year, it's La Maison du Chocolat. So the entire offering — eye-shadow palette, bold lipsticks, blush, oil cleanser, and more have chocolate nuances. My pick is the lipstick, since who doesn't want (no-calorie) chocolate close to their mouth? This satin-finish red has the sensorial experience of a delicate cocoa fragrance.
 Who: Lauren
What: Chanel® Rouge Allure Liquid Powder Liquid Matte Lip Color in Avant Garfiste ($30)
Why: I've been a fan of lip powders for a while now (read all about how they work and what they are here), but this new formula from Chanel has made a great thing even better. Though it's technically a powder, it glides on velvety-smooth and feels creamy — almost like you're not even wearing anything on the lips. The finish is more like a matte stain that slowly wears down to a subtle blot throughout the day. I like this deep berry for a sexy, moody vibe with a chic sweater and vampy nails.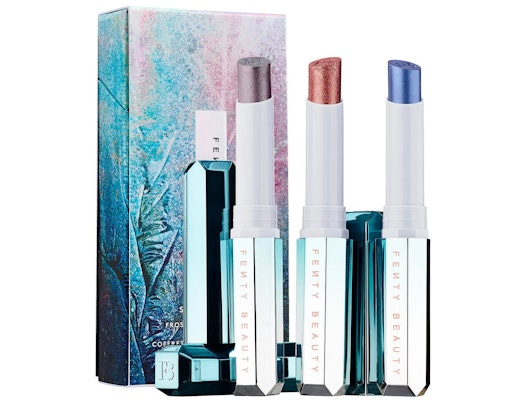 Who: Joslyn Winkfield, Senior Visuals Editor
What: FENTY BEAUTY BY RIHANNA® Snow Daze & Snow Nights Frosted Metal Lipstick 3-pc Set ($36)
Why: Those who know me know my Fenty obsession very well. Lucky for me new products just keep coming. For this holiday season, I envision a deep matte color topped with something super shimmery. Layering one of these frosty colors on top would be perfect for a New Year's party.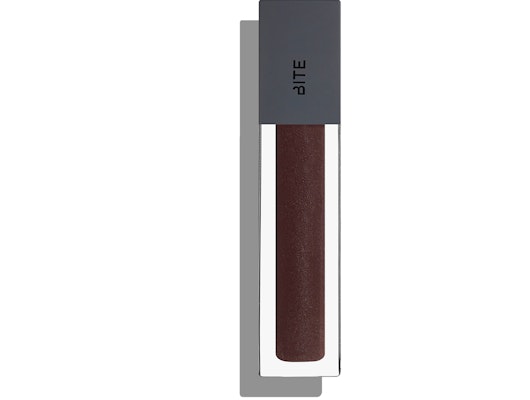 Who: Joslyn
What: BITE BEAUTY® French Press Lip Gloss in Black Coffee ($22)
Why: I'm not always pro lip gloss. It can be sticky and slide all over the place. The glosses from Bite's Arabian coffee-inspired line, however, is a whole other story. Not only is the color a deep, holiday plum shade, but the brush's tip is super precise and the formula is creamy, not tacky. Bonus: it smells like you're sitting at a cute little French cafe, far, far away.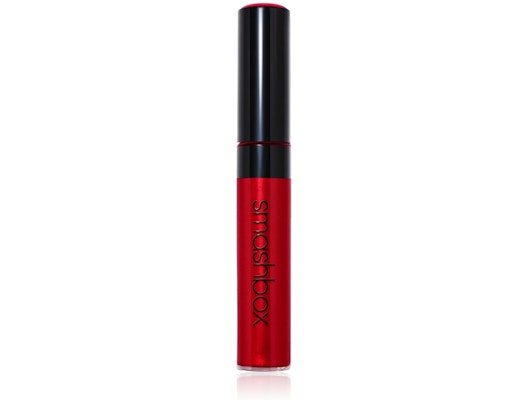 Who: Emily Orofino, Senior Beauty Editor
What: Smashbox® Be Legendary Liquid Lip in Crimson Chrome ($21)
Why: This is the most festive lip color in my arsenal, and it's not just because of the color — it's due largely to the eye-catching foil finish. The glossiness of the formula makes the metallic quality look like liquid rubies without any annoying or crusty glitter. It's basically jewelry for your face.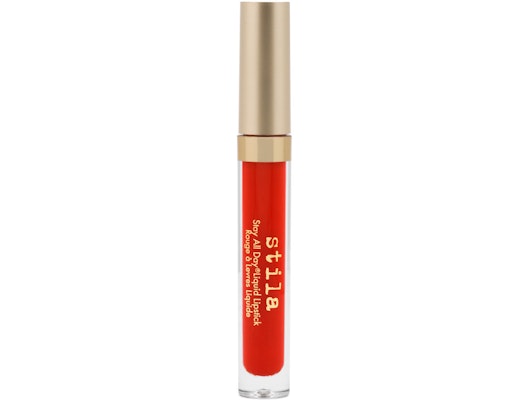 Who: Emily
What: Stila® Cosmetics Stay All Day® Liquid Lip Color in Beso ($19)
Why: Whenever anyone asks me to suggest a red lip that will stay on through cocktails, hors d'oeuvres, and mistletoe, I recommend this one without fail. You'd be hard-pressed to find a more durable lip color (without sacrificing comfort) with such rich pigment. Just be careful to avoid any errant swipes or smudges as you apply, because once it's on, it's on for the night! (I use straight-up coconut oil to remove it before bed.)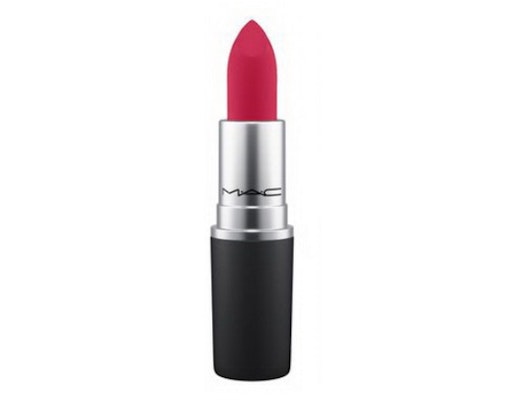 Who: Thia Laurain, Social Media Editor
What: MAC® Cosmetics Powder Kiss in Shocking Revelation ($17)
Why: I finally took the plunge into trying a soft-focus lip look — think more diffused, romantic blur, less precise lines — and I'm so glad I did. MAC's latest lipstick formula, Powder Kiss, makes it oh-so easy, and the flattering, not-quite-red-not-quite-berry Shocking Revelation is going to be my go-to party trick for December and beyond.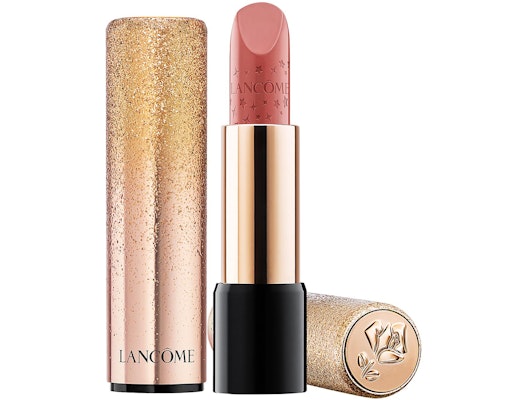 Who: Thia Laurain, Social Media Editor
What: Lancôme® Starlight Sparkle L'Absolu Rouge Lipstick in Peut-Etre ($28)
Why: This limited-edition lipstick is clad in a sparkling rose gold case — and is the definition of giftable. (Luxurious stocking stuffer, anyone?) The hydrating, high-color payoff formula is creamy and rich, and this particular shade — an easy-wearing mid-toned rose — is especially versatile on a variety of skin tones.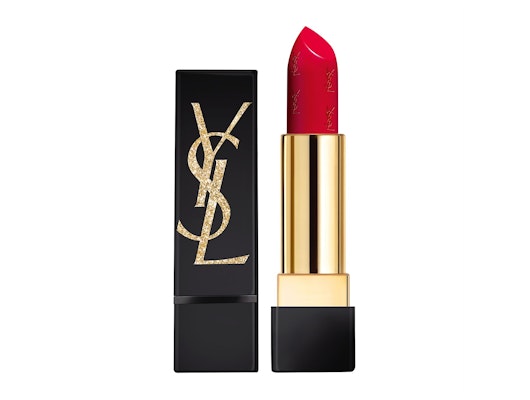 Who: Sophie Wirt, Beauty Editor
What: Yves Saint Laurent® Lipstick Rouge pur Couture Holiday Edition ($38)
Why: For me, one of the most highly-anticipated beauty launches of the holiday season boils down to the YSL lipsticks. Each year, the brand releases a glamorous new shell for its classic colors. This year, they're emblazoned with a glittering YSL monogram — which, I'll admit, makes me feel extra-fancy every time I whip it out of my purse. Added bonus: You can engrave these bullets at no extra cost; a feature that makes them all the more giftable.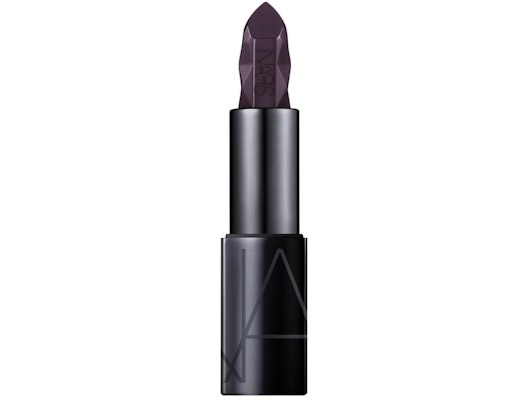 Who: Sophie Wirt
What: NARS® Spiked Audacious Lipstick in Nancy ($59)
Why: I am a fan of deep plum hues for winter — especially when the bullet is as beautifully chiseled as this one. The only issue I forsee with this lipstick is wanting to keep the design intact for as long as possible!
Some products were gifted to the authors for the purpose of writing this article.
Allergan may receive commission for purchases made through links in this article.