December is possibly the most challenging month for beauty aficionados: the weather seems to intentionally want to ravage your skin, yet there are countless holiday parties on the docket. Instead of sequestering yourself inside in the name of a healthy complexion, keep reading. We've rounded up not only the most nourishing new skincare formulas, but the most festive hair and makeup essentials to accessorize with once you've got your skin in check.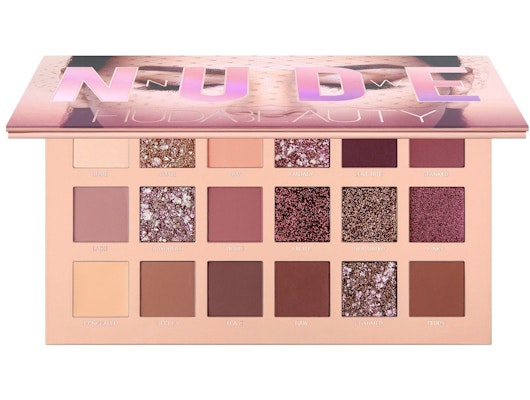 Who: Lauren Levinson, Editorial Director
What: Huda Beauty® The New Nude Palette ($65)
Why: First of all, this palette by mega-influencer Huda Kattan has a concealer — so you can quickly clean up any fall-out or create a base for your shadow. Second, can we talk about this color lineup? The mix of buttery mattes, pearly metallics, and glitter-infused options is on point for holiday festivities. All of the formulas glides on smooth so you can layer them to create endless copper, rose, and mauve looks. My favorite way to apply them is with my fingers for a sexy, smudgy finish.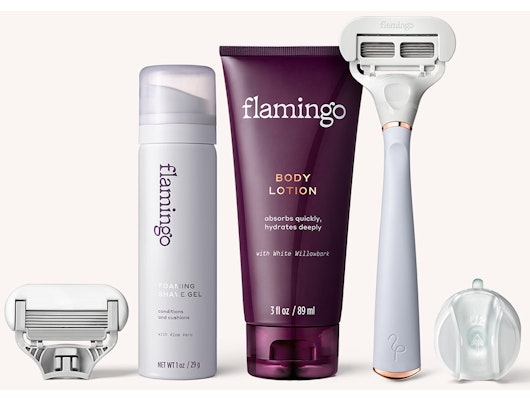 Who: Lauren
What: FlamingoTM Shave Set ($16)
Why: The pros behind Harry's® (direct-to-consumer shaving products) recently launched a female-centric line, Flamingo. I have to shave my legs daily (ugh!), so having a solid razor is a shower essential for me. I love this one for many reasons — the chic white-and-rose gold handle, the bendable yet soothing razor (works well around knees), and that it lasted me for three solid shaves until I had to change the blade. The shave cream is cushion-y as promised and makes the razor work better (I also tried it with a shower oil). And the body cream absorbs fast. Wins all around.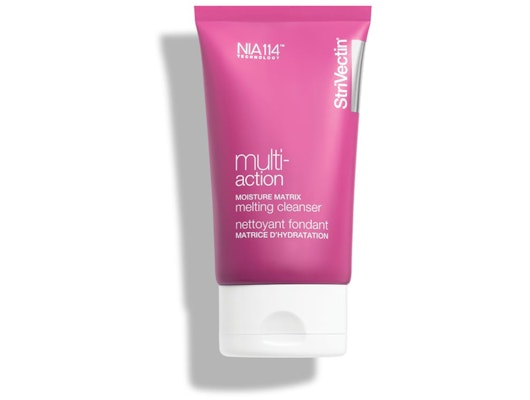 Who: Lauren
What: StriVectin® Multi-Action Moisture Matrix Melting Cleanser ($30)
Why: This may be the softest gel cleanser I've ever tested. It melts onto skin in a soothing, warm way — which is much needed in this chilly NYC weather. As you work it into your skin, it dissolves makeup and transforms into an oil. Add a bit of water, and — boom! — it magically becomes a milk. Need I say it's fun to use?
Who: Lauren
What: Rituals® The Ritual of Yalada Foaming Shower Gel ($15)
Why: This foaming shower gel is a mainstay in my shower, as it doubles as a luxurious shaving cream. Every holiday, the brand releases a special-edition scent and this year, it's fruity blendy of pomegranate and watermelon. It's berry good.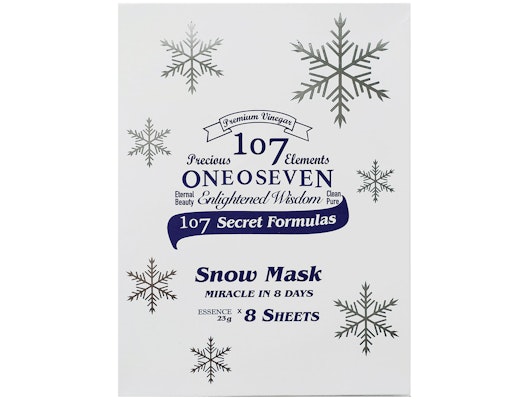 Who: Joslyn Winkfield, Senior Visuals Editor
What: 107 ONEOSEVENTM Set of 8 Snow Sheet Masks ($20)
Why: I've kissed my dull skin goodbye with these chilly face masks. They're packed with pearl extract and snail secretion filtrate, which claims to help rebuild collagen and boasts anti-aging benefits. I put them in the fridge prior to using for an extra cooling sensation.
Who: Joslyn
What: Ouai® Rose Hair and Body Oil ($32)
Why: I love a good multi-use product that I can travel with. This silicone-free hair concoction feels oh so silky smooth on my skin. It's a beautiful blend of Rose Hip, Shea, and Absinthium oils that somehow absorbs completely while leaving a subtle sheen. I double it up on my curls as well. It really tames down frizz and, bonus - smells strong enough to sub as a fragrance.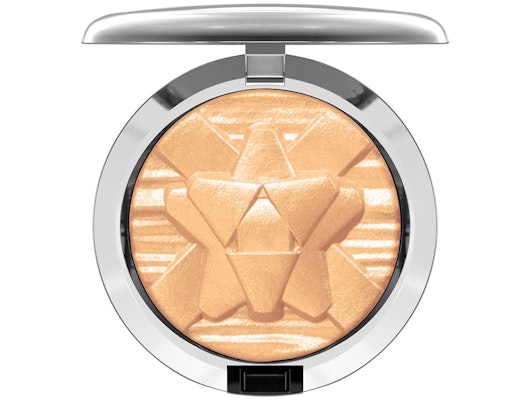 Who: Joslyn
What: MAC® Cosmetics Extra Dimension Skinfinish Shiny Pretty Things ($30)
Why: I thought I'd had my fill of highlighters for a while, but then I realized this creamy, liquid to powder formula was the thing I never knew I needed. It doesn't stay on top of my skin, but melts into it around my nose, cheek and eye areas, making it look like I have a practically celestial glow — naturally. The pretty holiday design is the icing on the cake!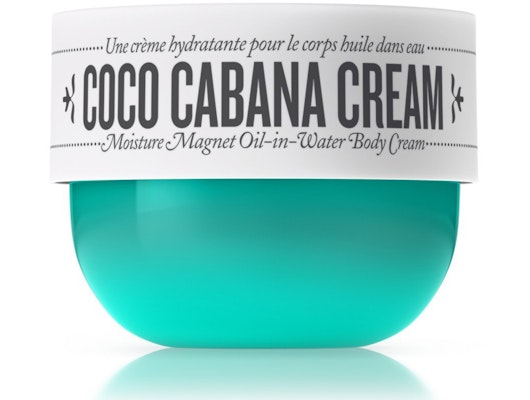 Who: Emily Orofino, Senior Beauty Editor
What: Sol de JaneiroTM Coco Cabana Cream ($45)
Why: As much as I love fragrance, I'm not typically one for richly-perfumed body lotions — that is, until I tried the newest launch from Sol de Janeiro. The formula is infused with a scent blend of coconut, toasted praline, and warm vanilla latte that's as delicious as it sounds (and is so bold, I skip perfume whenever I wear it). But it's also rich on skin: it was developed to include a cocktail of fermented sugar and coconut oil that draws moisture into your skin and seals it in for 72 hours.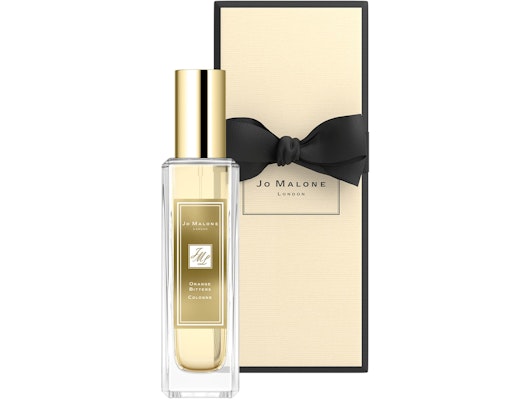 Who: Emily
What: Jo Malone® London Orange Bitters Fragrance ($70)
Why: I'm a sucker for anything limited-edition, so when this spicy, festive fragrance re-launched for the holidays, I jumped at the chance to try it — and I'm so glad I did. Unsurprisingly, it's loaded with citrus notes including orange, mandarin, and bitter orange, but it also includes spicy sandalwood to make it a warm, dimensional scent. It's also unisex, and I love sharing it with my boyfriend!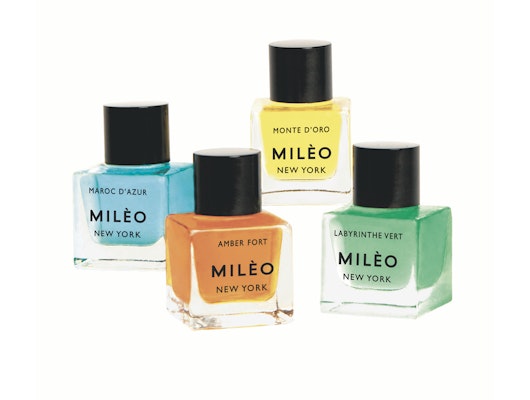 Who: Emily
What: MILÈOTM Elixir Oud Collection ($95)
Why: Whether you're a seasoned pro at experimenting with face oils or are just starting to dabble with them, you'll fall head over heels for the four potions in this holiday set from Milèo. Founder Matthew Milèo painstakingly works with suppliers around the world to source the purest oud oil (yes, the very same that is used in luxurious fragrances) and unadulterated, organic botanicals to create his powerful, nourishing formulas. This set contains his four original oils — the blue plumps, the orange evens your complexion, the yellow brightens, and the green soothes and clarifies — for flawless skin. I also find they're just as pretty when you're not using them: they look like little jewels on your vanity.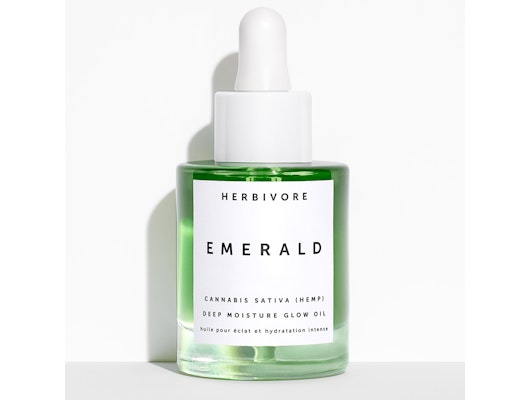 Who: Thia Laurain, Social Media Editor
What: Herbivore® Botanicals Emerald Oil ($48)
Why: I'm hooked on Herbivore's latest nourishing face oil. This organic elixir is packed with hemp and meadowfoam seed oils to deeply moisturize the skin, while adaptogens like ashwagandha and turmeric soothe any visible signs of skin stress. I love to pat this on as soon as I get out of the shower to quell any redness and seal in moisture for an all natural, all-day glow.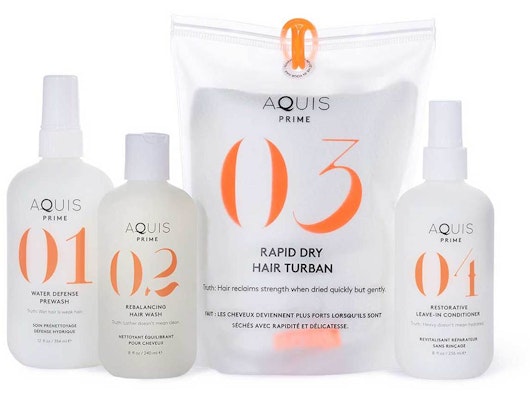 Who: Thia
What: AQUIS Prime® Hair Care System ($99)
Why: I've been using this complete hair care system for over a month now, and my hair has never looked (or felt!) healthier. The system is built on founder Britta Suveen's philosophy that hair loses its strength the longer it stays wet — which is why each step of the system (including the signature hair turban) aims to cut drying time. Pro tip: Keep hair up in a bun until the end of your shower, and save shampooing for last, so your hair gets wet for the least amount of time possible!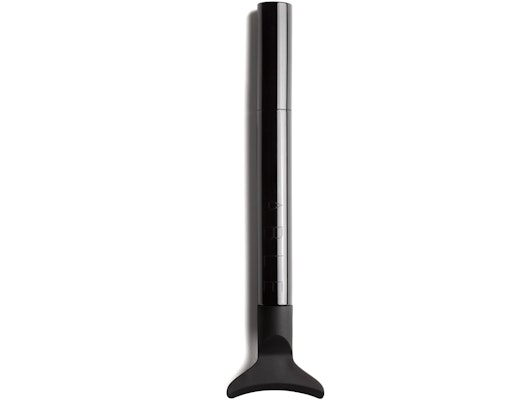 Who: Thia
What: ABLE Cosmetics® No Mess'Cara ($29)
Why: I love the curated collection of hybrid products-with-tools from ABLE Cosmetics (the Cat Eye 101 is genius!), and the brand's latest launch is no exception. The little silicone "whale tail" on the end of this mascara tube isn't just cute — it acts as a shield to protect your existing eye makeup from mascara smudges. Hold it behind your lashes to really wiggle product into the very base of the roots for lashes that look thick and lush — with not a smudge in sight!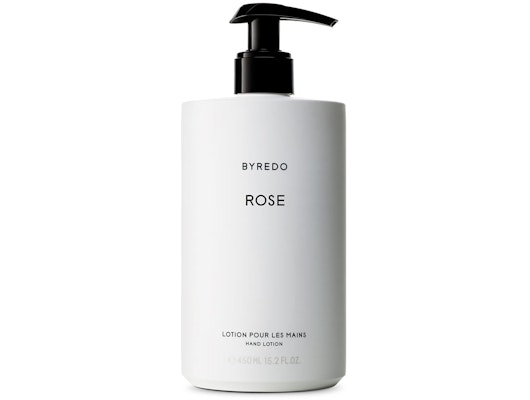 Who: Sophie Wirt, Beauty Editor
What: Byredo® Rose Hand Lotion ($40)
Why: I'll admit it — I'm not a huge fan of lotion. Imagine my surprise, then, when I discovered that my favorite new product was none other than an emollient elixir! If you have a proclivity for picking rose-forward scents, I can almost promise this cream will be a hit. It's fresh and fragrant without smelling the least bit synthetic (close your eyes and you're practically waltzing through a whimsical secret garden). In case you really want to go all out (I did), don't miss the coordinating hand wash, which smells equally as spectacular.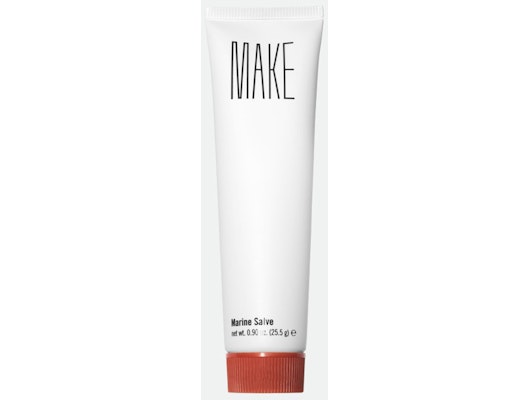 Who: Sophie
What: MAKE® Beauty Marine Salve in Bex ($20)
Why: You know that lipstick that goes with just about anything? Consider this the lip balm version. Not only does the sheer, brick-like hue seem to flatter any skin tone, but the formula itself leaves my lips significantly softer thanks to shea butter and jojoba oil. You can bet I'll be keeping this at my desk to ward off chapped lips (and look good while doing it).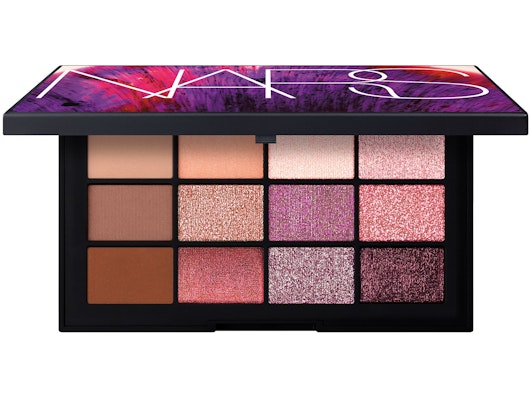 Who: Sophie
What: NARS® Ignite Eyeshadow Palette ($59)
Why: Just as I thought eyeshadow palettes had lost their lustre (there are so many these days!), this one ignited a burning desire; a desire to smooth its sparkling rose gold, plum, and champagne hues over my lids ASAP. In addition to its more festive shades, the palette features matte nudes made to flatter every skin tone. As with all NARS shadows, these are ultra-buttery and blendable.
Some products were gifted to the authors for the purpose of writing this article.
Allergan may receive commission for purchases made through links in this article.