I fully believe that a woman can never have enough lip products in her arsenal of makeup. As a professional makeup artist, I may or may not have more than my fair share, but the one color category I definitely have in abundance is my "YLBB" (your lips but better) favorites. These hues are the ones that I get the most compliments on and when I wear them, every client says "I want what you have."   
Let's break it down: YLBB shades are soft "lip-colored" products that just slightly enhance your lips' natural pigment. They're an appropriate choice no matter the time of year, no matter what outfit you are wearing, and no matter how much makeup you have on your face. I stash my trusty YLBB liners, lipsticks, and glosses in every bag, bathroom, car, and jacket pocket I have. That might seem like an excessive supply, but it's proof you just cannot go wrong when applying one of these neutral beauties.
When seeking out your perfect YLBB product, do not limit yourself to buying just one. (As I stated, my favorites include liners, glosses and lipsticks.) The main objective here is to find a shade of a formula that matches your lip color very closely. Above all, you need to try on a lot of different options to track down a nice match, but there are a few tricks to try in order to narrow down your options.  
First off, tug at your lower lip and look at the color of the inner lip, which touches the top of your bottom teeth. Let that shade — whether it's more coral, burgundy, or mauve — be your guide. Once you find a few lip formulas that you think could work for you, swipe a potential pick exclusively on your bottom lip, then look in the mirror. If it's a close match to your top lip (but slightly better looking!), you may have found perfection in a tube.  
If you are averse to trying on tester shades on your lips, don't use the back of your hand. The tone and shade of that skin isn't a close match at all to your mouth. However, you can use your fingertips as a guide. (I read about this trick years ago from celebrity makeup artist Rae Morris.) The fleshy pad of the fingertips are generally pinker and plumper than the top of our hands, making them a closer match to the skin on your lips. When looking for a YLBB, swipe a bit of your chosen shade on your fingertips. (You can hold them up to your lips if you like!) If the color looks flattering and healthy — and not chalky or washed out — you may have found the right shade.
As you select a shade, do not be swayed by other factors, like what you are wearing. Women often choose lip colors according to the colors in their outfit. This can work (for example, pairing a red dress with a red lip), but for your everyday YLBB hue, what you are wearing is neither here nor there. You also will likely not find your color via YouTuber recommendations: the beauty of the YLBB is that it will be perfect for you — and maybe just you. You won't find your perfect YLBB product without a little bit of work, but once you find it, buy three. This won't be a purchase you regret as it will bring you happiness every day for the rest of your life. 
In the name of cutting out at least some of the work for you, I've selected some of my favorites. While there are really no rules when it comes to formula or texture, you might notice that most of my picks have shine and/or hydration. That's because in my opinion, "your lips but better" likely involves juicy nourishment. A dry lip is a dehydrated one,  and that doesn't suggest "better" in my book.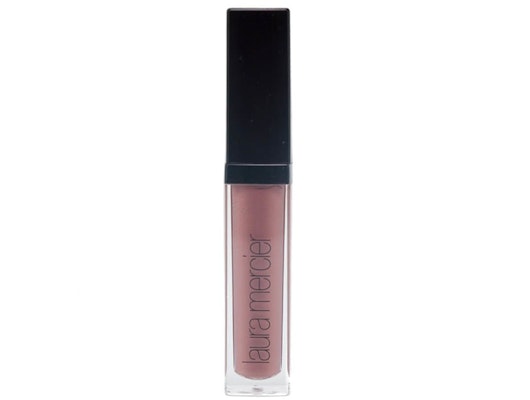 Laura Mercier® Lip Glace in Bare Blush ($26), a sheer-to-moderate coverage gloss, is the perfect YLBB shade for a wide range of complexions. I call this my "gateway drug lip gloss" for those clients that are only wearing plain lip balm on a regular basis and want to venture into true lip products. Whenever someone asks me for a gloss or lipstick that "looks like their lips," I grab this and it works like a charm every time.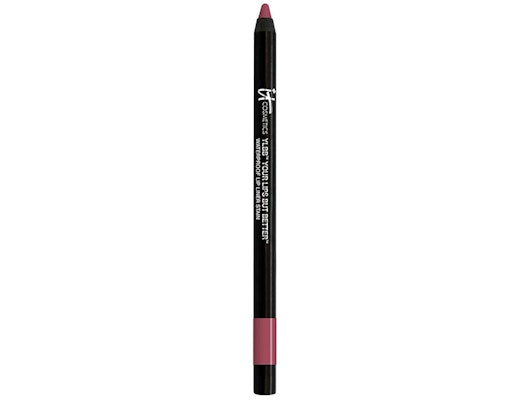 It's right there in the name: IT CosmeticsTM Your Lips But BetterTM Lip Liner Waterproof Stain ($20). There's not much more that you need to know, besides that these creamy waterproof liners can fill your whole lip for matte perfection or line lips with a nude gloss for a shiny option. There are three YLBB shades to try, depending on the tone of your lips: Buff Nude for fairest skin, Blushing Nude for medium complexions, and Spicy Nude for darker skin tones. All three will last the whole day to create the perfect, subtle lip look.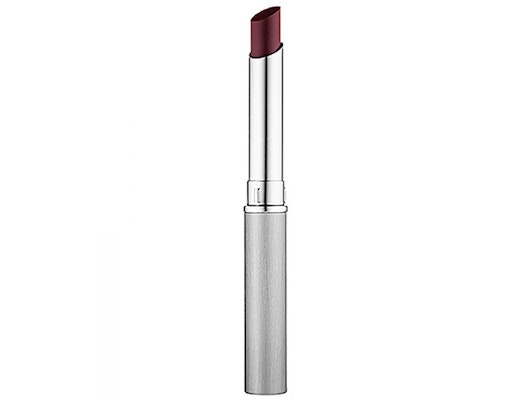 Clinique® Almost Lipstick in Black Honey ($19) is an "oldie but goodie" in the lip world. The transparent lip pigment mixes with your natural lip color to create sheer glossy perfection. This product is best for medium to darker skin tones, as people with fairer skin tones might find that the color is brighter or deeper than your natural lip tone.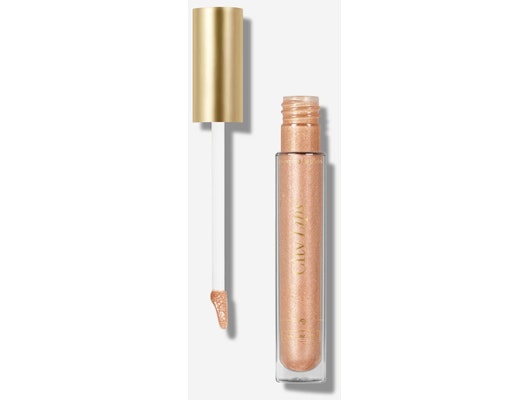 Don't think that your perfect YLBB product has to be a lipstick. Lip glosses are gorgeous, beautiful solutions and a lip plumper is even better. Some say that lip glosses don't count in the YLBB category because true natural lips aren't shiny, but I disagree. Let's face it: glosses lose their shine quickly, and what's often left behind is a soft juicy lip that looks just a little bit better than your naked lips. City Beauty City Lips® in Nude York ($35) promises plumping via a treatment that features hyaluronic acid. Plumping while simultaneously looking beautiful is a win-win in the YLBB category. I recently started wearing this product and was showered with compliments, and it obviously quickly became one of my favorites.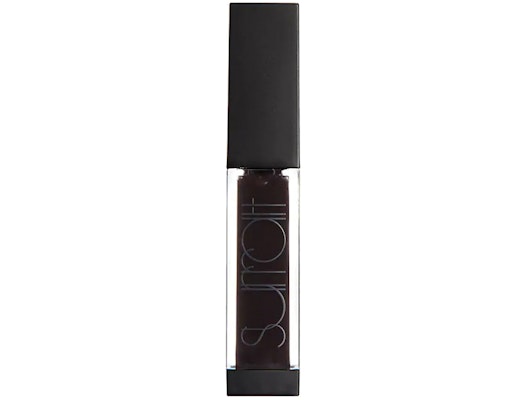 Surratt® Beauty Lip Lustre in Ton ($32) presents as a black gloss in the tube, but do not be afraid. This is meant to be a toner, which means you can apply it over any other gloss or lipstick to deepen the color. However, I've found that when applied on its own to bare lips, it's a YLBB miracle!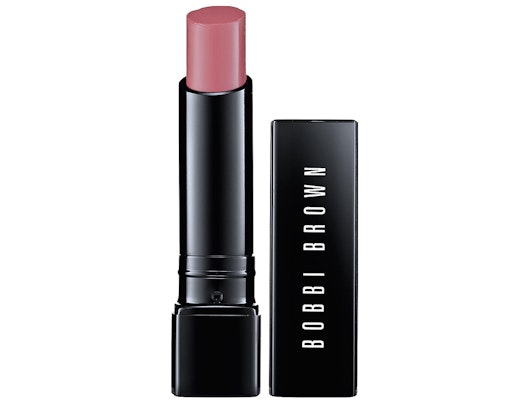 The plummy pink of Bobbi Brown® Nourishing Lipstick in Blue Raspberry ($29) is the perfect neutral match for many complexions. The formula offers hydration and lip nourishment in a soft cool tone that matches most lip colors. For those that naturally have a lot of color in their lips, this will be a wonderful find, as the blue tones will enhance the color you were born with.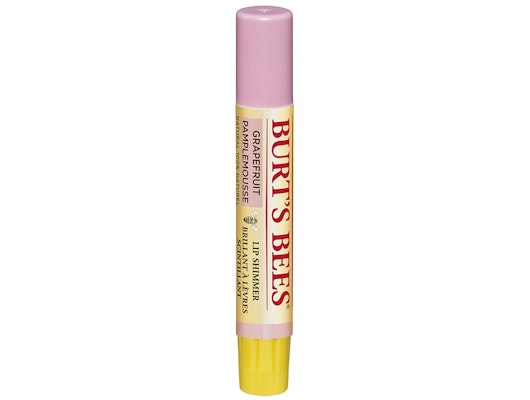 Burt's Bees® Lip Shimmer in Grapefruit ($5) promises light lip color with "healthy looking, happy skin." This product delivers hydration, soft shine, plus rich antioxidants and sunflower oil for sheer yet nutritious coverage.
Some products were gifted to the author for the purpose of writing this article. 
Allergan may receive commission for purchases made through links in this article.