Our favorite part of the holiday season is undoubtedly the giving, but we must admit that we also enjoy the receiving aspect, too. After all, a big part of our jobs is smearing, smudging, scrubbing, and spritzing the latest launches. And unsurprisingly, many beauty brands take this time of year as an opportunity to debut their most covetable new products — just in time for gift giving. It's hard to choose from all the gorgeous goodies, but keep reading to discover the top products that we have on our wish lists this year. 
Who: Lauren Levinson, Editorial Director 
What: Kopari® Beauty Besties ($40)
Why: Before I head to Florida for the holiday, I will need minis to take — and anything coconut feels perfect for a vacation where palm trees are abundant. I already love this aluminum-free deodorant, which smells like creamy coconut, so the travel-size might also become a mainstay in my gym bag. The Coconut Face Cream and lip gloss are perfect for the flight and giving my post-beach skin some needed hydration. So...husband, if you're reading this: please add to my gift list this year. Kay, Thanks.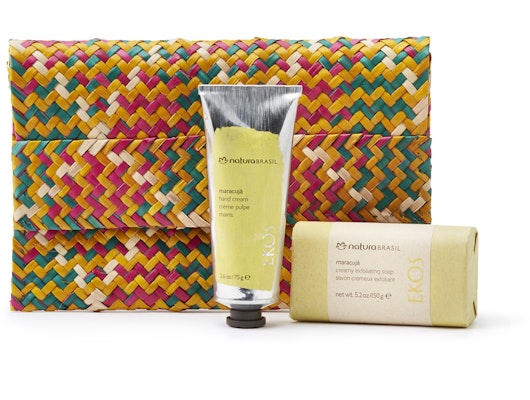 Who: Lauren
What: Natura Brasil® Handmade Clutch Set Maracujá ($45)
Why: If you're really not sure what to buy, this set is an easy win. It features a buttery hand cream made with nourishing maracujá oil to help with dry winter skin. It also has an exfoliating soap in the same scent, which is delightfully unisex. The best part is the duo is that it comes in a beautiful raffia clutch handmade by women who work for the Porto Sauípe Artisans Association. I love this bag because it's lightweight and packs flat. Easy to throw into your suitcase to add a festive flash of color.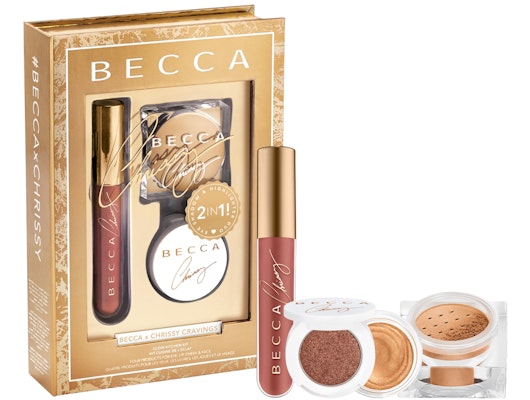 Who: Lauren
What: BECCA® x Chrissy Teigen Glow Recipe Kit ($44)
Why: Chrissy Teigen is continuing her collaboration with Becca Cosmetics — this time on a holiday scent-inspired set. It includes a neutral, creamy matte lip stain (Lip Soufflé in Red Velvet), a Glow Soufflé Eyeshadow & Face Highlighter Duo in Cinnamon Churro (a pot with a bronze powder eye shadow and buttery champagne highlighter that smells like cinnamon), and Confectionary Glow Powder in Cinnamon Sugar (dust it anywhere to look glowy). It also comes with cookie recipe from Teigen — if you like baking more than just your face powder!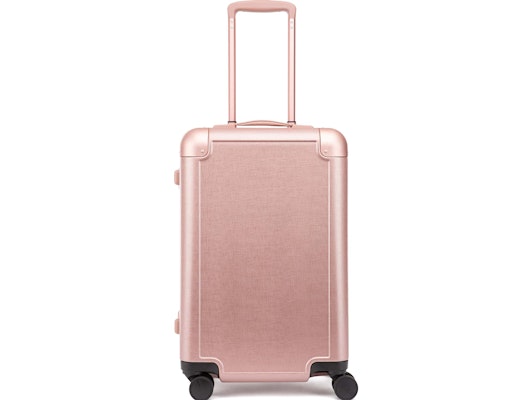 Who: Joslyn Winkfield, Senior Visuals Editor
What: Jen Atkin x Calpak® Carry On in pink, $285 
Why: The longer I work in beauty, the more products I simply MUST have with me on vacation. Jen designed this collection with the product junkie in mind — there are so many compartments that everything has its own place.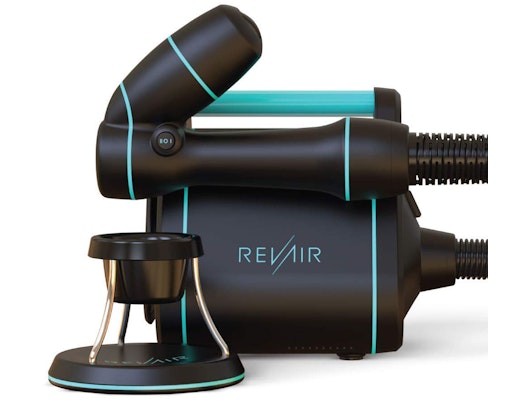 Who: Joslyn
What: RevairTM Reverse Air Dryer ($400)
Why: Part of me is tempted to spend any gift cards I get on this $400 blow dryer. Yes, it's unexpectedly large, but it sucks hair into a tube, smoothing, drying, and adding a shine to hair that's my texture (coily and curly and takes forever to dry) in only 90 seconds per section.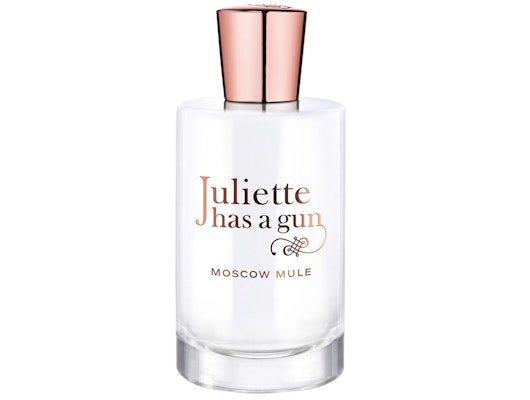 Who: Joslyn
What: Juliette has a Gun® Eau Du Parfum in Moscow Mule® ($100)
Why: I bought the travel-sized version of this last month and have already goneburned through half of it. The zesty ginger, lime, and bergamot notes mingle with sultry amber and sandalwood to create my ultimate festive winter scent.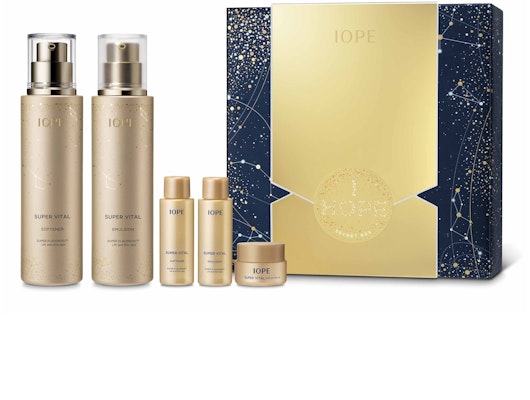 Who: Joslyn
What: IOPE Super Vital® 2018 Holiday Set ($125)
Why: This is one of those amazing sets that includes all the holy grails from IOPE's Super Vital line. I love that there is a mix of full and convenient travel sized products, all formulated to work together to soften and tighten my skin. Everything in this set is super rich and creamy, perfect for the undoubtedly dry winter ahead.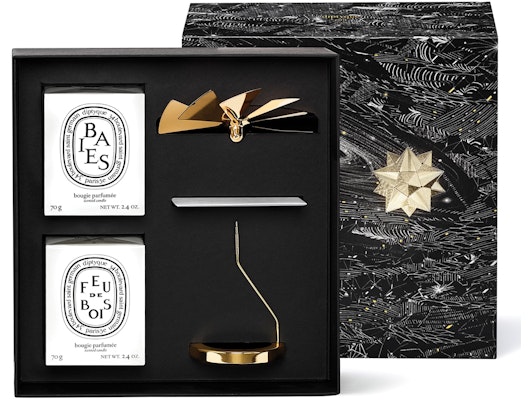 Who: Emily Orofino, Senior Beauty Editor
What: Diptyque® Carousel and Candle Set ($125)
Why: File this under "things you never knew you needed." Legendary candle brand Diptyque is pairing two of its most iconic scents (Baies and Tubereuse) with a delicate "carousel." Simply pop the gilded pinwheel atop a lit candle and watch the magic unfold: the flame's heat will cause the pinwheel to spin. This creates dancing shapes on the ceiling and wall that are truly mesmerizing — and observing them is the perfect way to wind down after a heavy holiday meal.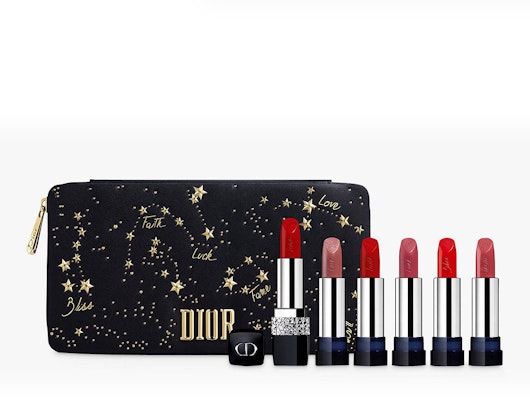 Who: Emily
What: Dior® Rouge Dior Coffret Couture Set ($169)
Why: There are two things I love perhaps most of all when it comes to beauty products: lip colors, and multifunctional packaging. This Dior set has both, but in the most elegant way (I mean, of course . . . it's Dior, after all). Stashed inside a zip-around, constellation studded black leather clutch — which can double as a real clutch, not just a makeup bag! — are six different lipstick inserts. The shades (including festive reds and neutral mauves) can be swapped into the refillable lipstick tube, which is encrusted with rhinestones.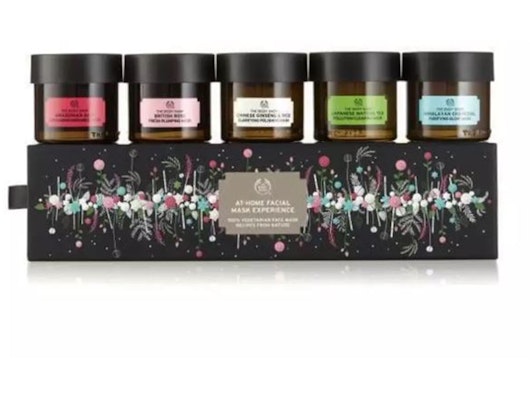 Who: Emily
What: The Body Shop® Ultimate Facial Mask Experience ($86)
Why: This winter, I plan on pampering my face with the hydration and nutrients it needs — and slathering on these masks from The Body Shop is a wonderful way to start. There are five different treatments in this collection, with ingredients sustainably sourced from around the world (Amazonian açai, British rose, and Japanese matcha, to name a few) all designed to help detox, clarify, plump, and more. Even better, the brand is donating $1 for every gift sold to the National Parks Conservation Assocation (helping to protect healthy wildlife, clean water, and sustainable energy in public lands and national parks), so you can feel as good as you look.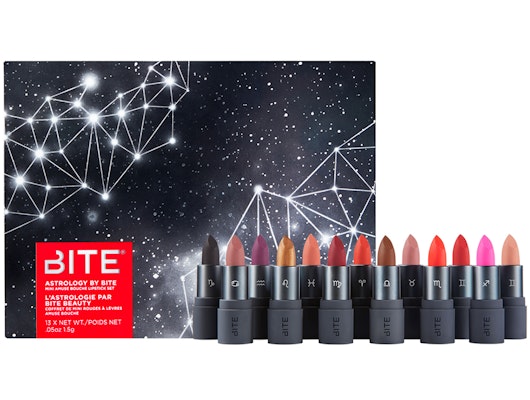 Who: Thia Laurain, Social Media Editor
What: BITE Beauty® Astrology Amuse Bouche Lipstick Set ($75)
Why: This darling set of Amuse Bouche mini lipsticks went on my wish list as soon as I saw the radiant hot pink shade designated for my sign, Sagittarius. And since I don't often wear a wide range of bold hues, the mini sizes are the perfect way for me to try them all in BITE's signature, creamy formula without committing to the full-sized product price tag.
Who: Thia 
What: Cire TrudonTM Rose Gold Abd El Kader Great Candle ($550)
Why: This is my idea of heaven: 300 burn hours of fresh mint, ginger, tea, and tobacco fragrances, wrapped in limited-edition rose gold, waiting under the tree. The Abd El Kader scent is the brand's best-seller for a reason: the exotic yet familiar green notes will make you feel like you're on an Algerian holiday whenever you light the wick. Note: this candle comes in three sizes, ranging in price from $105-$550, but the 106 oz. "great" size would make my wish list dreams come true.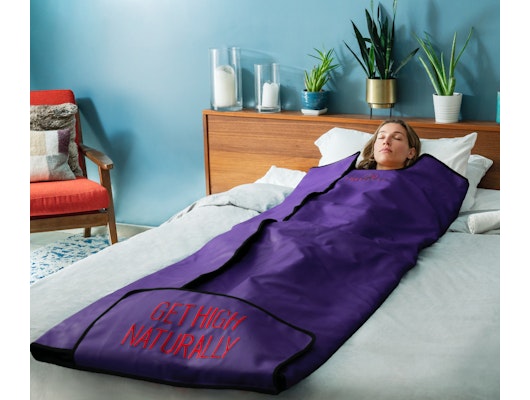 Who: Thia  
What: HigherDOSE® At-Home Wrap ($499)
Why: I'm a huge fan of infrared saunas (ShapeHouse and HigherDose are both on my speed dial), so when the latter came out with an at-home version of the treatment, I knew I had to have it. While going to the relaxing spa center is an enjoyment in and of itself, the convenience of being able to revel in the relaxing and detoxifying benefits of the infrared sauna at home will surely add an additional element of de-stressing to the experience I can't wait to try.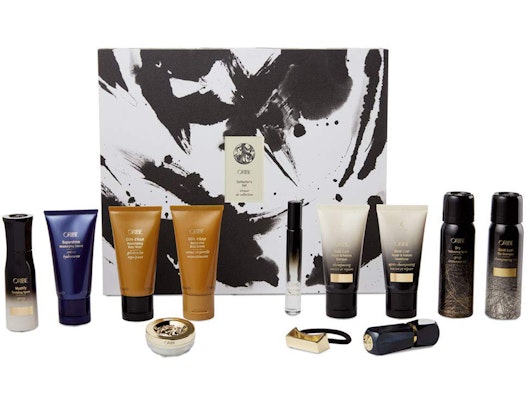 Who: Sophie Wirt, Beauty Editor
What: Oribe® Collector's Set ($285)
Why: I tend to gravitate towards advent calendars. After all, the only thing better than one beauty-related gift is multiple (mini) ones! The set from luxury haircare brand, Oribe, contains 12 of the brand's hero products (think texturizing spray, shampoo, and a geometric hair tie). Plus, I plan on using the limited-edition box — which is emblazoned with beautiful calligraphy — to store future products.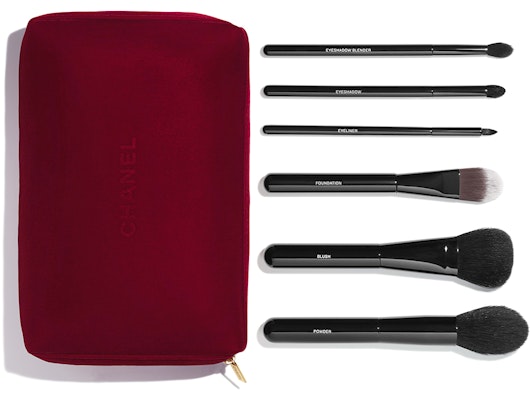 Who: Sophie
What: Chanel® Brush Up Makeup Brush Set ($270)
Why: In most contexts, makeup brushes seem too practical to be considered gift-worthy. One exception: these limited edition ones from Chanel. The set, which is housed in an understated velvet carrying case, includes six sleek tools for applying everything from blush to eyeliner.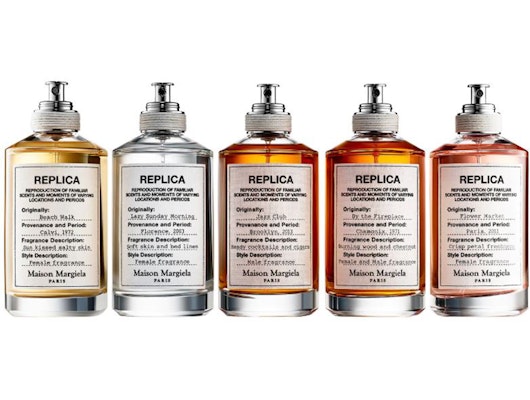 Who: Sophie
What: Maison Margiela® Replica Vault Set ($490)
Why: I'm naturally quite a nostalgic person. It makes sense, then, that I'm drawn to Replica — a line that recreates common sensorial experiences through scent in an impressively realistic way. This set includes five of the brand's hero fragrances, including "Beach Walk," "Lazy Sunday Morning," "Jazz Club," "Flower Market," and "By the Fireplace." Each of the scents hardly needs explanation; their notes evoke a memory as specific as their titles. Simply spritz, inhale, and melt back into a memory of a beach vacation, a cozy fireside chat, or one of the other three scenarios.
Some products were gifted to the authors for the purpose of writing this article.
Allergan may receive commission for purchases made through links in this article.